When you finally get that new car, you immediately start modifying it.  Spending thousands upon thousands on cool aftermarket parts.  Before you know it, $10,000 is gone and though you think adding the intake + exhaust + headers + tune is cumulative in horsepower, its not.  Thats why if you want big power on your naturally aspirated engine, there is no replacement for…. BOOST!!!
Supercharging cars for over 15 years, VF Engineering delivers the ultimate in bolt-on, high quality forced induction kits for cars such as the BMW M3, Lamborghini Gallardo, Porsche 911 Carrera, and more.  Based in Southern California in the heart of performance and tuning culture, VF has made their main mark with the BMW E46 M3 and Porsche 996 997 supercharger kits.  Having been in this business now for 11 years, I have personally seen at Vivid Racing many different supercharger and turbo kits come through our facility whether it is for installation or for shipping.  Being an avid blog and forum lurker, I have had the chance to see the competitions as well.
As you know, cars such as the BMW M3 are high compression and really don't want boost.  In fact they dont even like aftermarket intakes!  So any type of kit that you install on a normally aspirated engine has to have proper fueling components, highly engineered parts to create the power, perfect tuning, and just enough boost to give you the safe head slam in your seat.  When we started Vivid Racing back in 2001, it was turbocharged cars such as the Subaru WRX and Mitsubishi EVO that we only touched.  Turbo cars you just need to bolt a bigger turbo on, add some fuel, and whala.  My first personal experience with a supercharger kit was on our 2000 Porsche 996 Carrera.  Though it did add 100 extra horsepower, the noise of the roots style supercharger was quite obnoxious and the driveability was sketchy.  Back then tuning was a piggyback and the extra fuel needed was on the rather rigged side.  Let me clarify that this was NOT a VF Engineering kit.
Making our way back into turbocharged Porsche's with a 996 Turbo following up with 2 different 997 Turbos, it was apparent why boosted cars from the factory were so easy to mod.  But when the opportunity to own a E90 BMW M3 V8 came into my hands as a daily driver, I had to jump on it.  Its a great sedan with 414hp and 295ft/lbs of torque.  Previously having a BMW E60 M5, the M3 was like a "mini me" of the E60 sedan.  But the high revving V8 was missing something much like the V10 did.  That something was the feeling of boost.  At the time of purchase, the F10 Twin Turbo BMW M5 was 6 months out, and really, who can wait that long!  With today's engine electronics, just slapping some pipe together and a turbo is not as simple as it sounds.  Having begun a strong relationship with VF Engineering years ago as well as selling their Porsche 996 997 Superchargers, I was aware of the quality and engineering that went into these new BMW M3 V8 kits.  But if you want to play, you got to pay.  Justification of this cost to some can be quite difficult.  With a price tag of $13,900 is it worth it?  Well my initial concerns would be driveability, sound, gas mileage, and the biggest question, would I really get 620HP as advertised?
However you decide to justify the cost, its worth it, not because someone gave me the kit for free, but because it really did everything that VF Engineering set out to prove.  First is the quality.  The intake manifold has got to cost a fortune.  Its complex design to incorporate all 8 ports while fitting neatly under the hood is a true work of art.  Without a doubt it is heavier then the stock BMW plastic manifold and airbox, but if you consider the fact that BMW already took off 15lbs from the outgoing E46 6cyl, you are still ahead.  Included in the kit are upgraded injectors which are a drop in replacement from the factory ones.  The injectors are probably the longest part of the installation because of accessing them requires the removal of the intake manifold which you are doing anyways.  The Vortech V3 Supercharger has a self-contained oil unit.  Overall, it is heaps better then a roots style blower found on a Jaguar, Mustang, or other supercharger systems.  The Vortech has a very linear spool delivering the power in a way that you dont know the supercharger is even in there.  Comparing to the obnoxious whine from the other style supercharger I had used in the past, the Vortech blower fits neat and tidy in the engine bay and damn near looks factory.  VF's complete CNC machined bracket for the supercharger and pulleys is all CNC machined billet aluminum which though you would expect, some fail at it, this bracket is straight as an arrow.  Never worry about a belt walking, or any clearances.  Another piece you just wonder, "How much did that cost to make!".  With its front end intercooler sitting in front of the AC condensor, it definitely makes a head to turn and say, "is that boosted?"  The final part of the kit being the air intake flows nicely off the blower and down into the drivers side front bumper duct.  Having the Vorsteiner front bumper may make the fitment a bit different, but the air filter is pretty mush just right out there.  Considering the space, this is really the only place it can go.  At the end of the day if your BMW M3 had stock bumpers, stock wheels, stock ride height, and you lifted the hood to show off the VF Engineering VF620 kit, you would think it was factory.
But thats boring and this IS Vivid Racing!!!  So we geared up our supercharger kit with custom carbon fiber accents.  The intake manifold had been stripped down and painted Lamborghini Green to match our monster Brembo brakes and side mirrors.  Carbon fiber trim covered the center of the manifold and the front inlet.  We then took the intake pipes that comes off the supercharger and goes to the cone filter and made that carbon fiber as well.  Why?  Why not!  In addition to the small accents we added, the car was then coupled with our Agency Power Section 1&2 pipes joining up to our Agency Power Titanium Tip race exhaust system.  What sounded mean already has just become a tire ripping beast.  All of this on a 7 speed DSG paddle transmission.
So what does it feel like?  Put the car in drive and cruise on the streets to pick up groceries or head to the Doctor, nothing is different, in fact it feels the same.  However put that baby in M mode and jam on the gas pedal.  It is intense.  Tires break lose even in 3rd gear.  So to convince ourselves it was not just a butt dyno feeling, we used our Mustang AWD Dyno here in Gilbert, Arizona.  Before the car was taken apart, we did a baseline run.  In M mode, rwd, 91 octane, 95F heat, the car made 312 rwhp.  Once the car was completed and taken for a short test drive, we strapped it back down and with all the same variables except hotter out in the Arizona sun at 100F, the car put down and astonishing 474 rwhp.  That, ladies and gents, is a no BS 162 rwhp horsepower gain on a hot day with crappy 91 octane.  To compare on our dyno, a Porsche 997.1 Turbo stock is 380 awhp, a Porsche 996 Turbo stock is 330 awhp, a 2012 Mercedes CLS63 V8 Bi-Turbo is 380 rwhp, a Mercedes C63 V8 is 320 rwhp, and a stock 2009 Nissan GT-R is 430 awhp.
With that kind of performance the final question would be, "Are you happy?"  Absofreakinglutely.  The look, fitment, and performance of the VF-Engineering kit is amazing and surpassed my expectations for what was and still is a daily driver.  There are only 2 things that would be a much needed upgrade for the M3.  The first would be a thicker aluminum radiator and the second would be some type of transmission cooler.  In combination with our Agency Power exhaust system this "daddy car' is now an absolute animal.  If my words do not express this, then stay tuned to our video below as it sure as hell will!  Enjoy the photos and BUY NOW a VF Engineering Supercharger.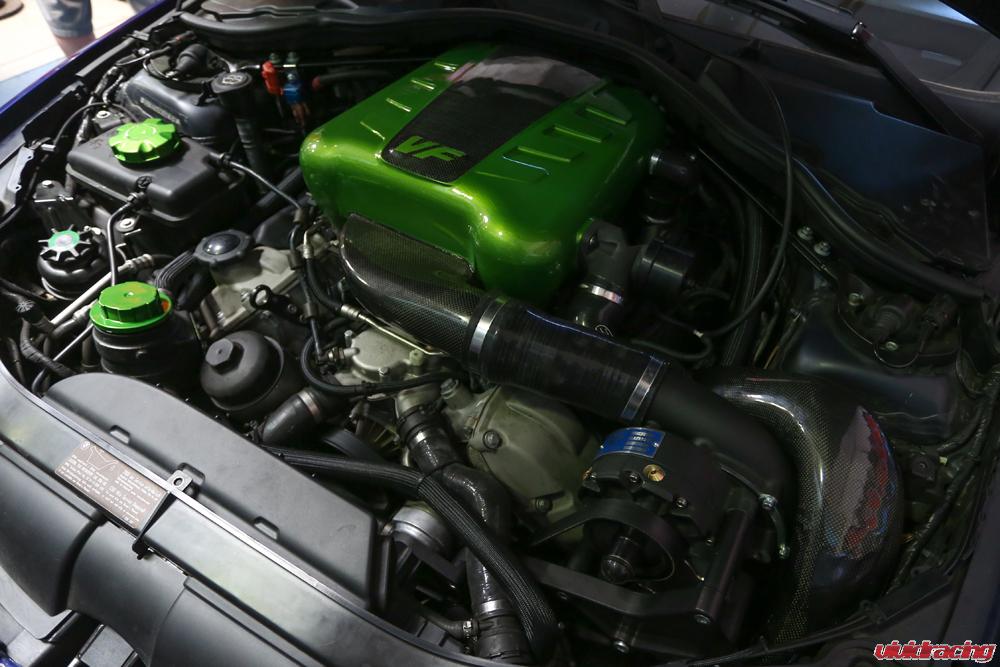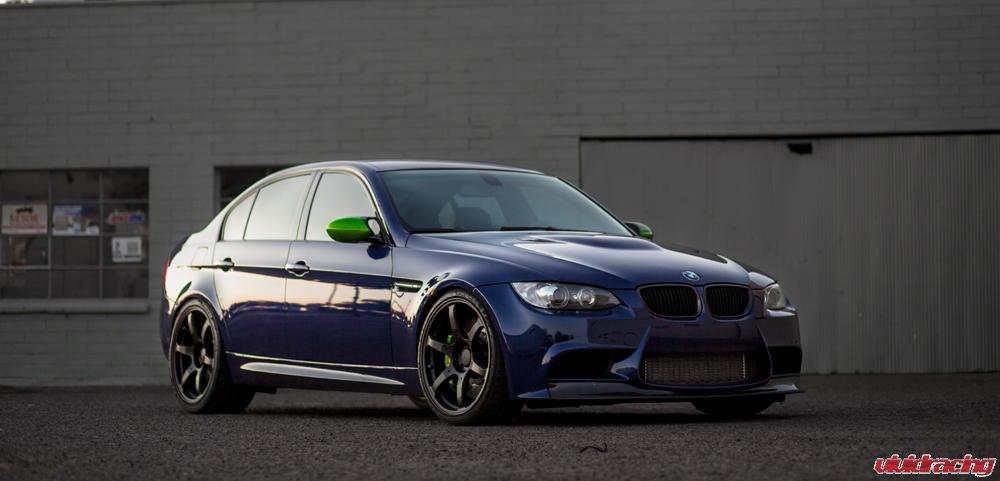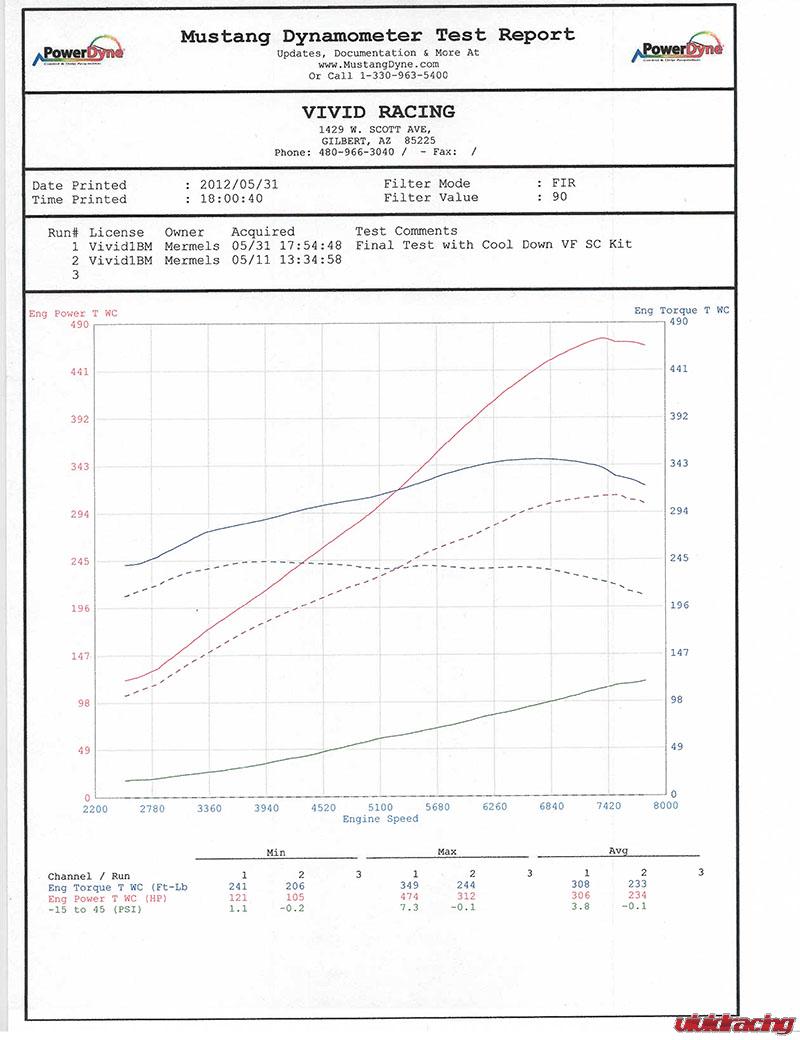 Installation of the VF Engineering 620 BMW M3 V8 Kit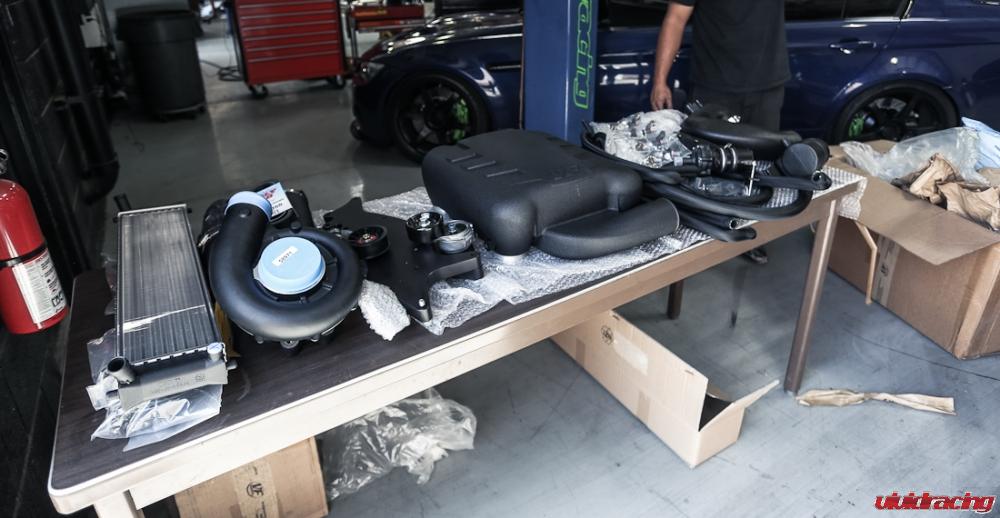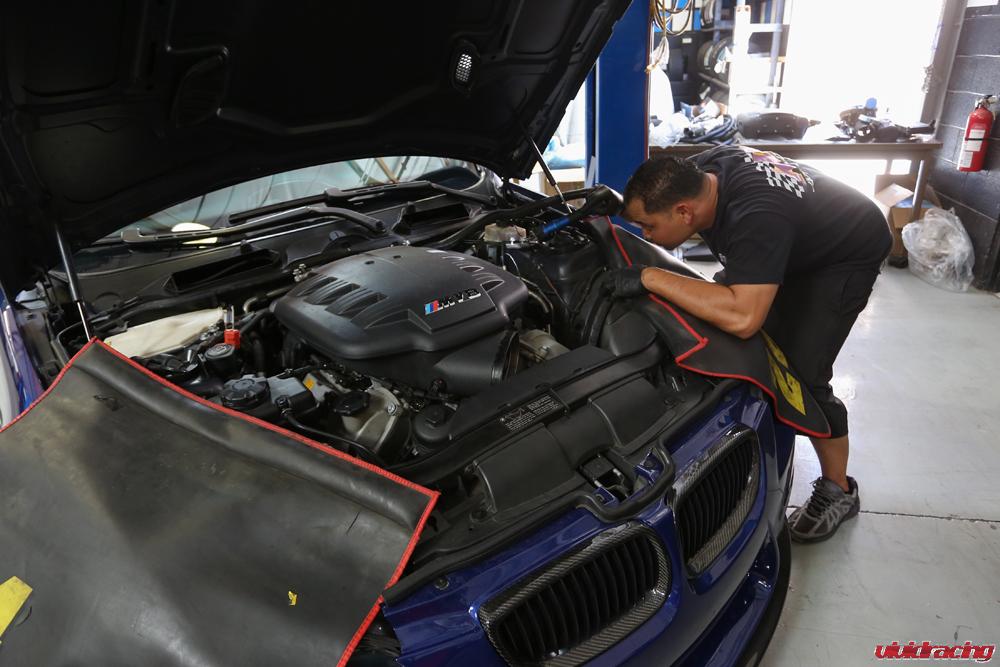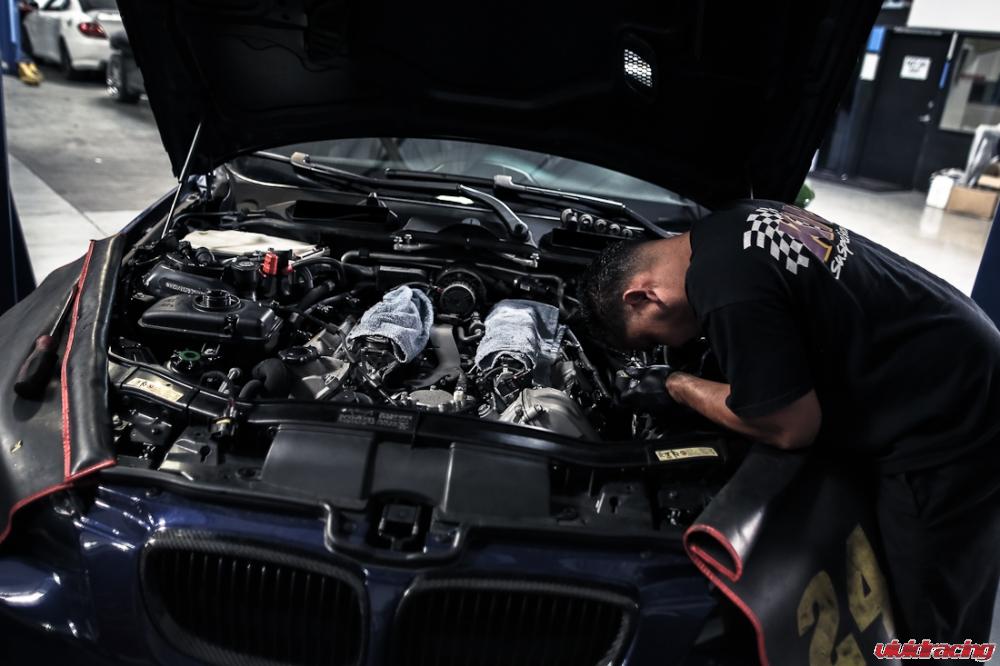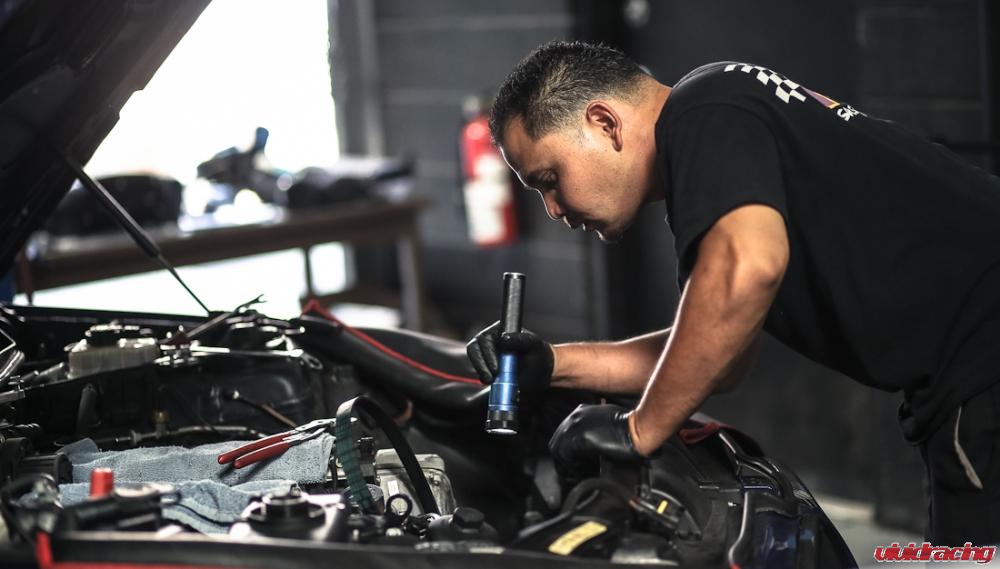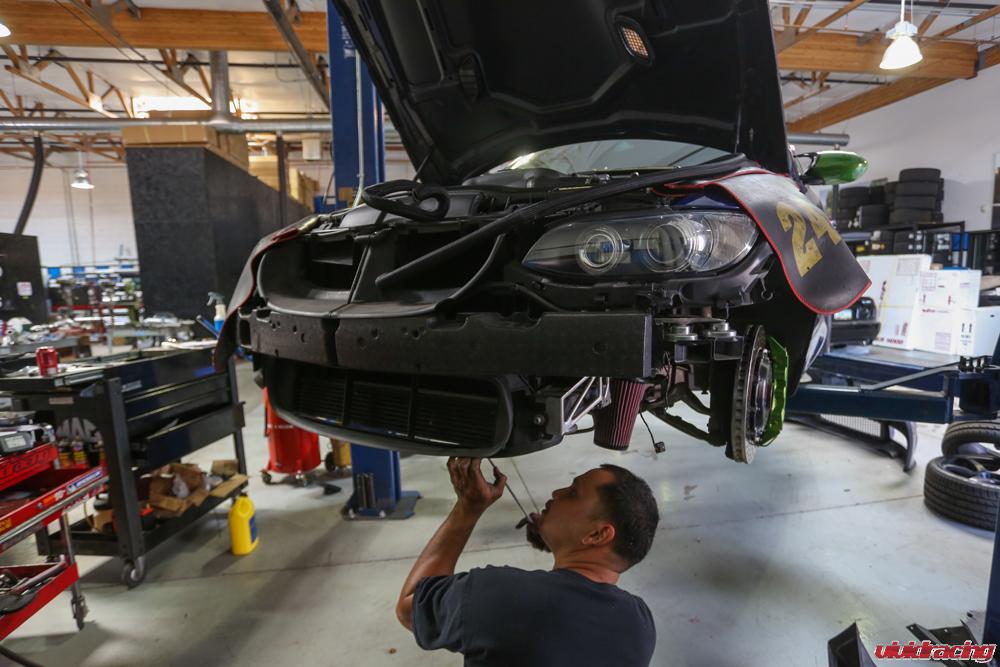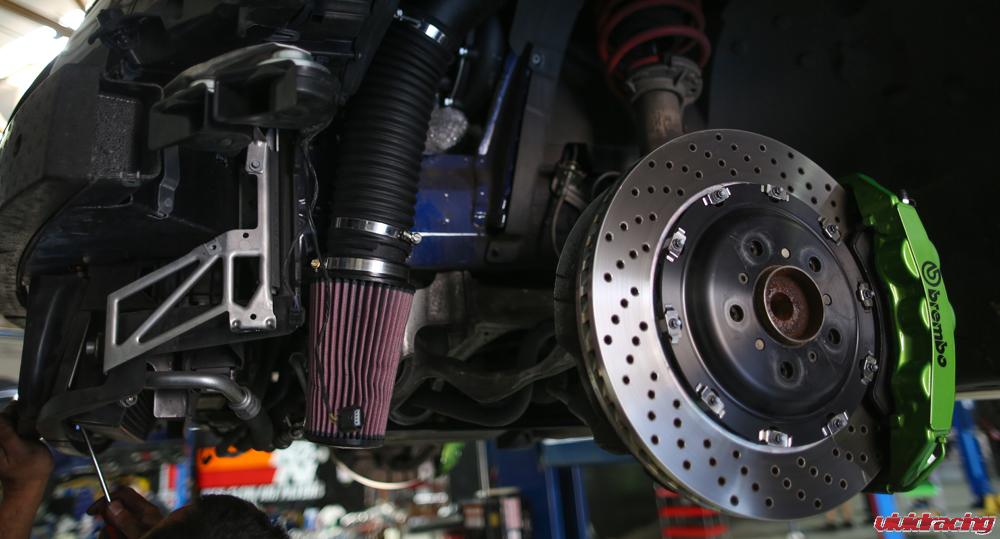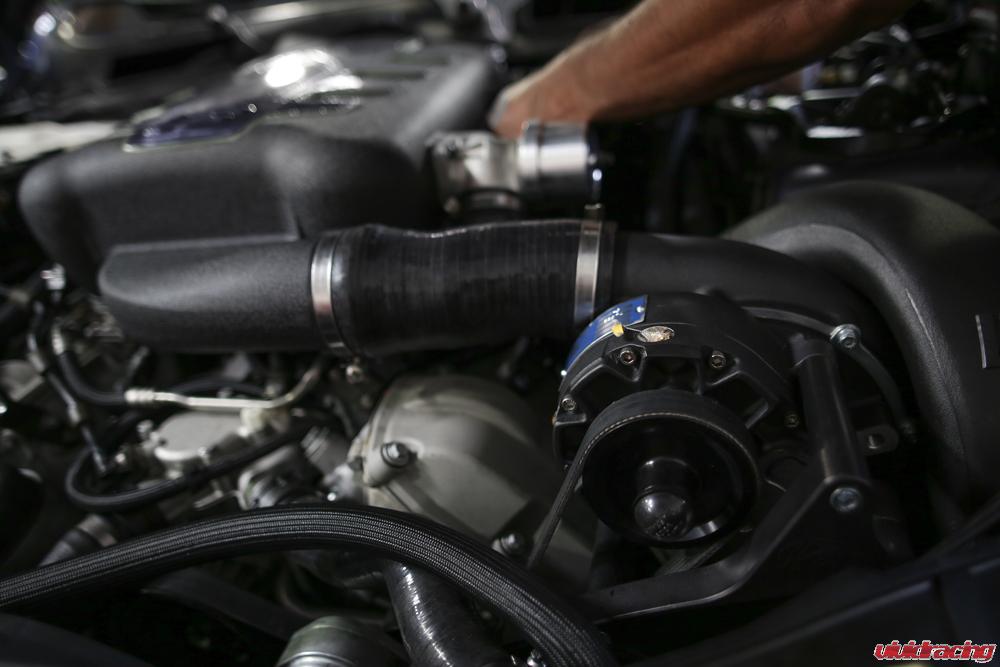 Related Images: