Let's be Frank. Your average Aston Martin owner is anything but average. Our cars are often times extensions of ourselves, and put simply, the V12 Vanquish is a masterpiece of automotive engineering and design.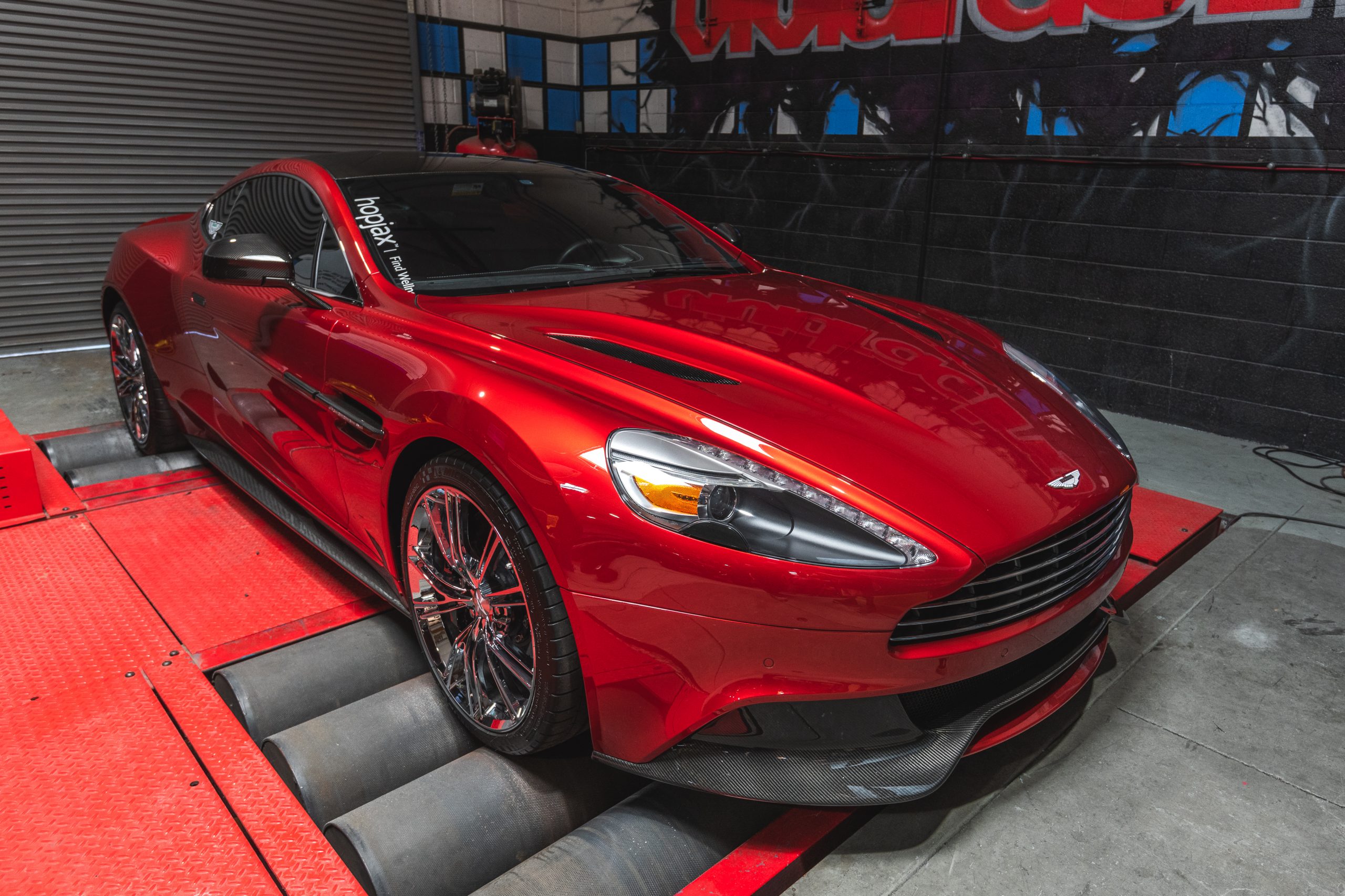 Interested in this Aston Martin ECU Flash? Order Here
The Vanquish is regarded as art on wheels. It's simplicity with a dash of seductive elegance is the recipe for a timeless design. The interior is comprised of the finest, handcrafted materials that envelop you in a cockpit of comfort and style. Advanced technological comfort features make you feel like you're flying a fighter jet from an international first-class seat, and while all this may seem unnecessary for your average commute, let me remind you we're not concerned about average.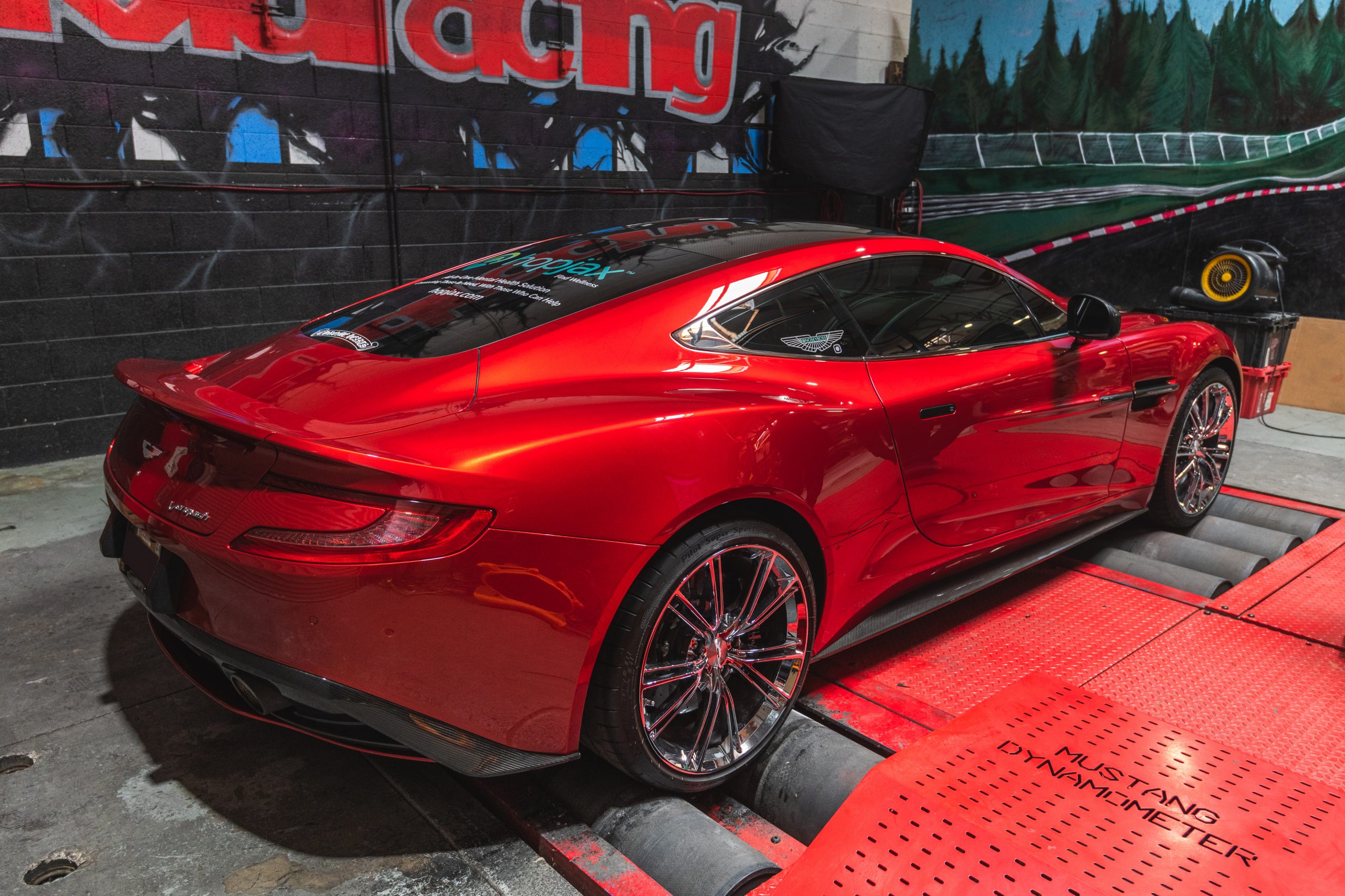 Enter, the 5.9 liter Aston Martin V-12. Renowned for its astonishing 580 horsepower and 465lf-ft of torque, this powerhouse propels the Vanquish from 0-60 in just 3.6 seconds and pulls it to a top speed of 201mph (323kph). Did I mention it's naturally aspirated? The all aluminum construction and Dual Overhead Cam Design keeps weight low, revs high, and power consistent. Even in stock form, the exhaust note is symphonic. One could dare say, the Aston Martin Vanquish is near perfect; keyword, near.

To take the Aston Martin V12 Vanquish nearer to perfection, the team here at Vivid Racing made a few changes. It started with establishing a baseline and truly testing the limits of the V12, and to our pleasant surprise, it managed to put down 575hp and 465ft/lbs of torque on 91 octane in the arid Arizona heat. However, we knew Aston Martin had left a little bit of room for improvement, and we love improvement. After brunch at the VE table, an otherwise completely factory V12 found an additional 25hp and 25ft/lbs of torque, but that wasn't all. With our modified ignition mapping and refinement of the throttle response, this V12 Vanquish felt like a completely different beast. Unfortunately, though, this is as far as we were able to get on our initial session. If you want to pull every last ounce of potential out of your V12 and our VR Tuned Flash Tune, we highly recommend the upgrade to the Quicksilver Sports Manifolds and Race-Catalysts paired with Quicksilver's Titan Supersport Exhaust System… but only when you think you can handle it.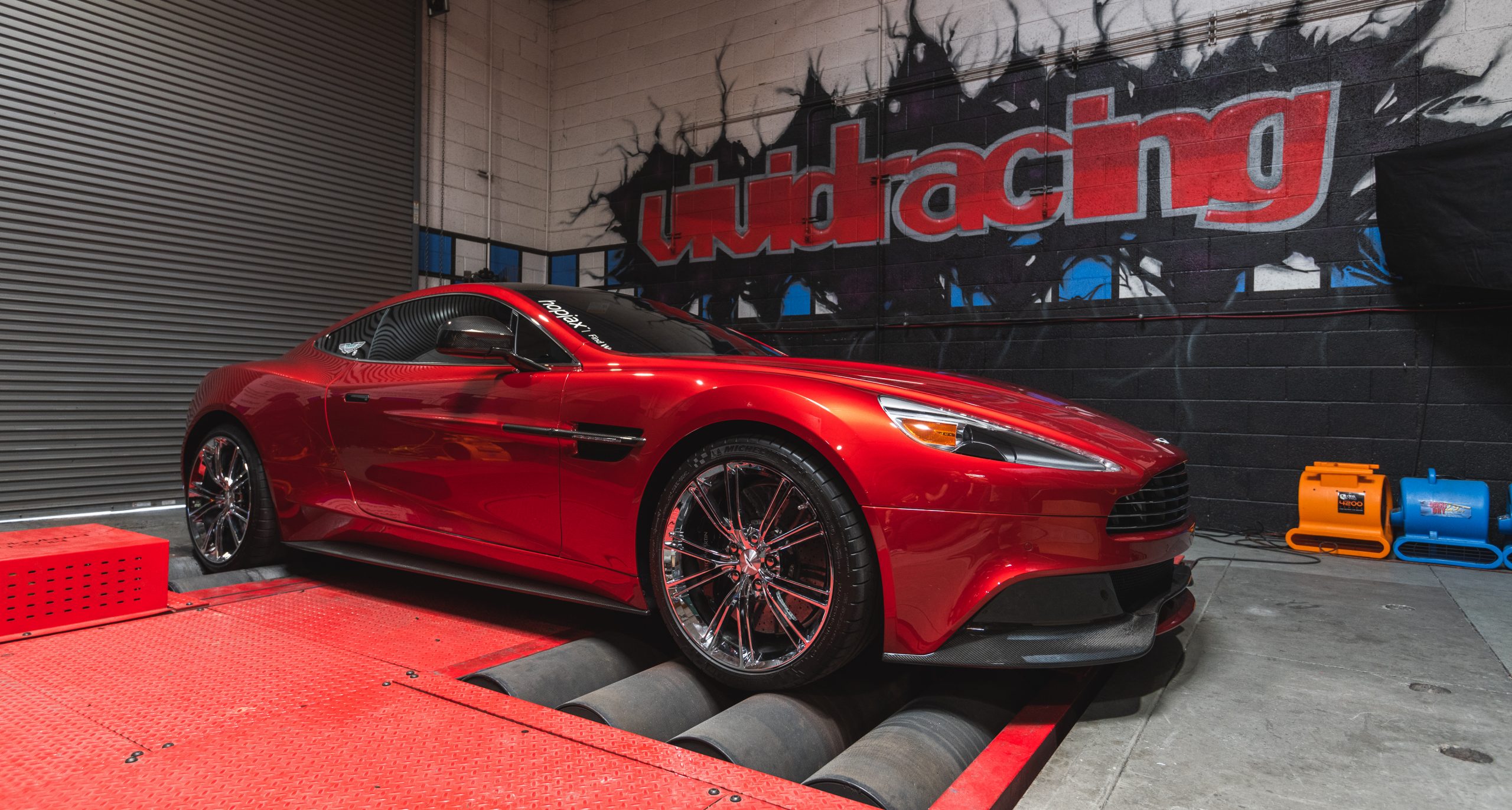 So whether you want to be the talk of the town at the next local cars and coffee, or you want to take a few hot laps around the track in extreme comfort, shoot me an email at iori@vividracing.com to get your V12 singing a new song.
Product Featured: VR Tuned ECU Flash Tune Aston Martin Vanquish 5.9L V12