The Audi R8 is a head-turner straight from the factory with power that will throw you back into your seat and tantalize all your senses. With strong motorsport DNA, devilishly handsome looks, and performance that impresses around every corner, this Euro supercar is a beauty from the inside out. And while the V10 beast doesn't need much help in the aesthetics, a little mod here and there can truly elevate its natural appeal and help set it apart from the rest – should you encounter another one on the road during your travels.
That being said, our customer @audinoir8 decided to upgrade the wheels on his Audi R8 V10 to give it a little added styling. He went with the Titan 7 T-S5 split 5-spoke forged wheel in a machine black finish, which complements the brilliant black exterior on the R8 beautifully. Titan 7 is a no-compromise wheel company with more than 40 years of combined experience in the automotive industry, including professional racing supply, OEM factory supply, and aftermarket supply.
The Titan 7 T-S5 is a fully forged wheel designed with the utmost performance in mind. It has been pressurized with 10,000 tons of industry-leading pressure to deliver a wheel that is incredibly strong. The T-S5 offers all of the performance attributes enthusiasts need and look for in a track-focused wheel. If you take a closer look, you will notice strength-adding ridges which have been strategically placed to give the wheel rigidity while keeping its weight reduced to a minimum.
This wheel spotlights a split 5-spoke design that was strategically chosen for its motorsports heritage and track-worthy structure. Each wheel from Titan 7 features traction-improving bead seat knurling, beefed-up inner rim flanges for durability and strength, and logo machined accents. The T-S5 is designed for each vehicle application to clear all popular aftermarket big brake kits while achieving maximum concavity. All wheels are durability tested according to JWL standards to ensure safety while you drive.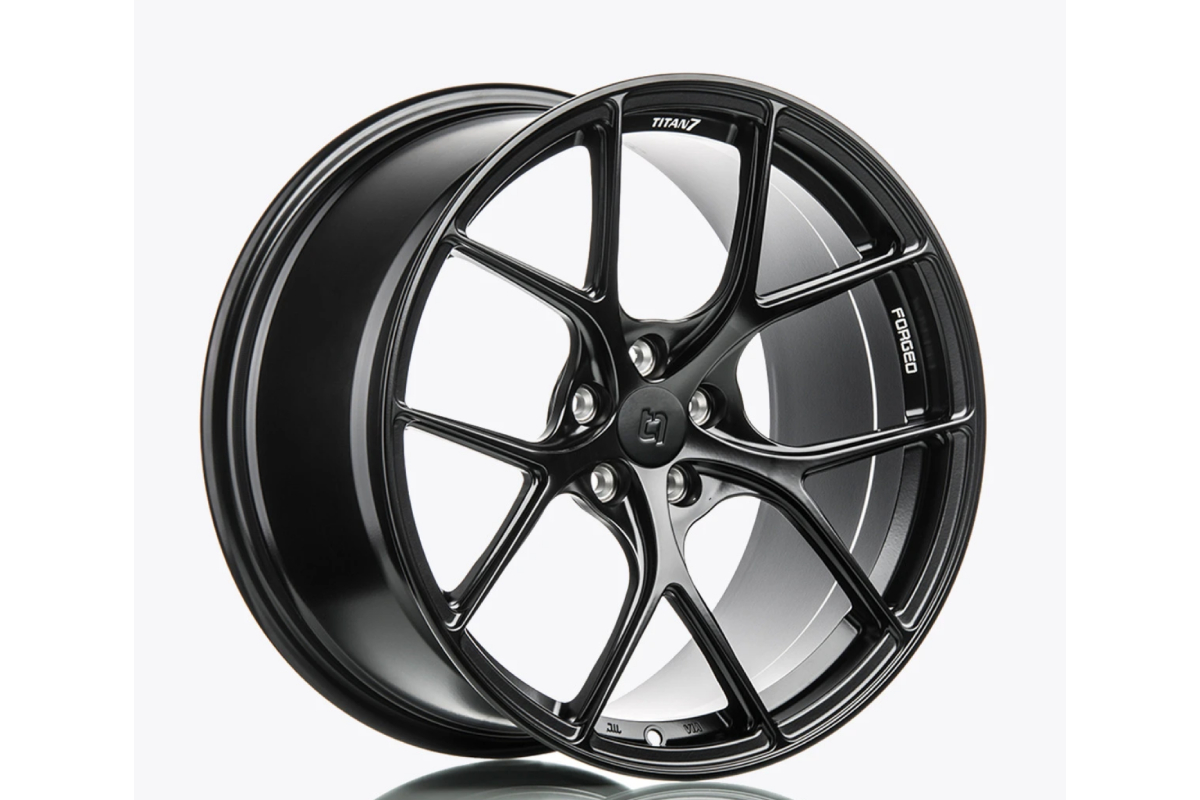 If you have any questions about Titan 7 wheels or fitment for your ride, please feel free to contact us. You can reach us by phone at 1-480-966-3040 or via email at sales@vividracing.com.