This is one of our favorite customer cars. The vision he had for his F10 M5 coming in, was something we were really excited about seeing come to fruition. We have been covering his build since the beginning, and now, we are proud to have him repping Vivid Racing in our booth at Bimmerfest this weekend. This bimmer is the epitome of power and style. He hasn't cut any corners when it comes to his build and he only uses the best brands to represent his M5.
He's worked with our sales guy Arsha (arsha@vividracing.com ext. 225) throughout his entire build. His first order was similar to what we start with on our project cars, body and sound. He ordered the Agency Power Hood with Vented Cowls. If you go to that product page you will see what this car looked like prior to the toxic green color wrap. He also picked up the Agency Power Downpipe and Rear Diffuser. Then he finished off his first order with the boss of exhausts. The Meisterschaft Valvetronic system with LXR piping and wireless exhaust valve control (optional features).
The next round was to lower, add some power and complete the look of the body that he wanted. He purchased H&R Sport Springs, Agency Power Carbon Fiber Cold Air Intake, 21″ HRE P101's wrapped with Michelin Pilot Super Sport Tires. He continued building the body with RevoZport Side fender vents, carbon fiber mirror covers and carbon fiber grills. For the front extension he chose the prestigious Vorsteiner front add-on spoiler. To enhanced the back he chose the Hamann rear spoiler. After those were on and the body was complete, it was time to really boost the power. He injected the beast with an ECU Tune and made sure his tracks would be covered with the K40 dual remote radar with GPS and the K40 laser defuser with interface. Of course with all these awesome carbon fiber additions on the outside, he couldn't skimp on carbon fiber on the interior, but that in itself could be another blog.
Enjoy these strokes of photographic genius from our own Cody Gephart. Although the toxic green catches your eye, pay attention to the details of the build, this thing isn't flashy for no reason, it has the products and power to back the look!
If you'll be out at Bimmerfest tomorrow stop by booth #1 and see F33D M3 in person. If you're not going, you can live vicariously through our Facebook and Instagram feed. We will be posting up pictures throughout the event.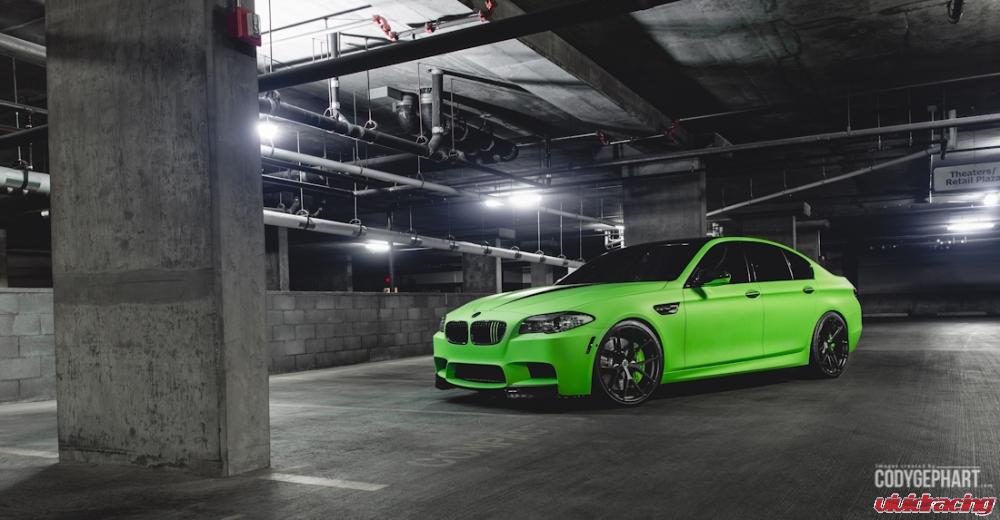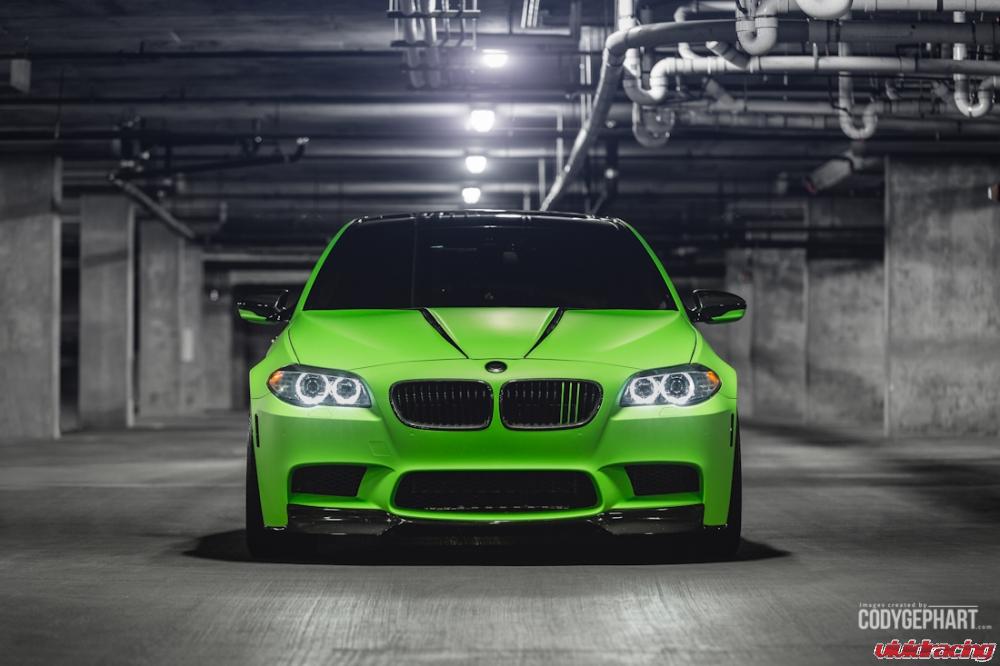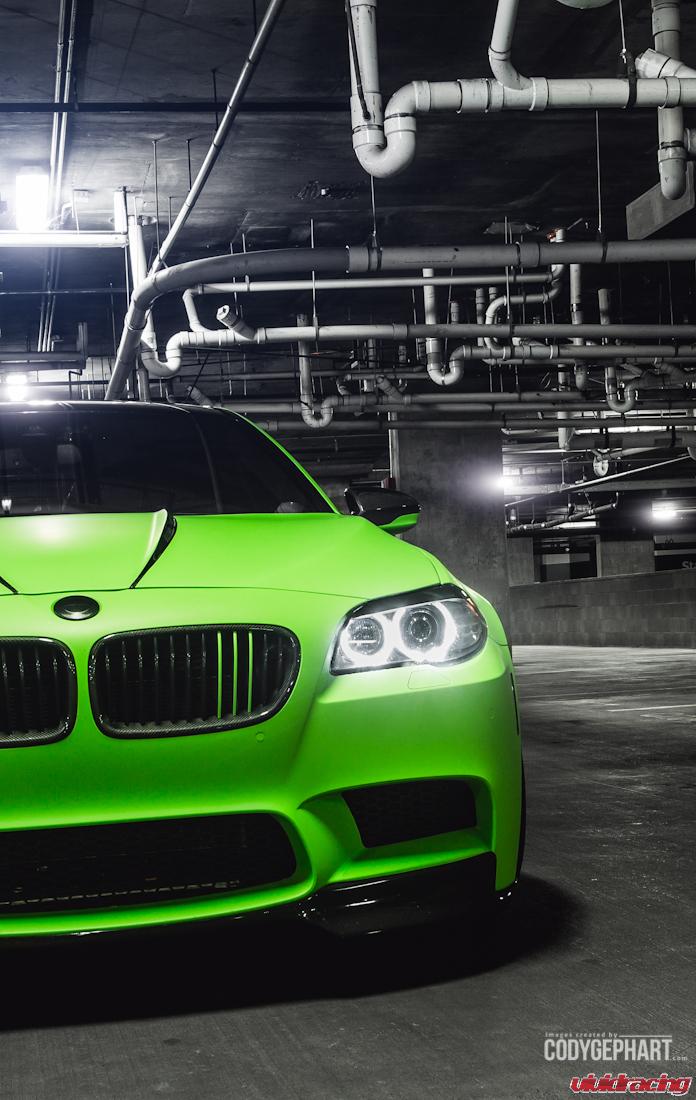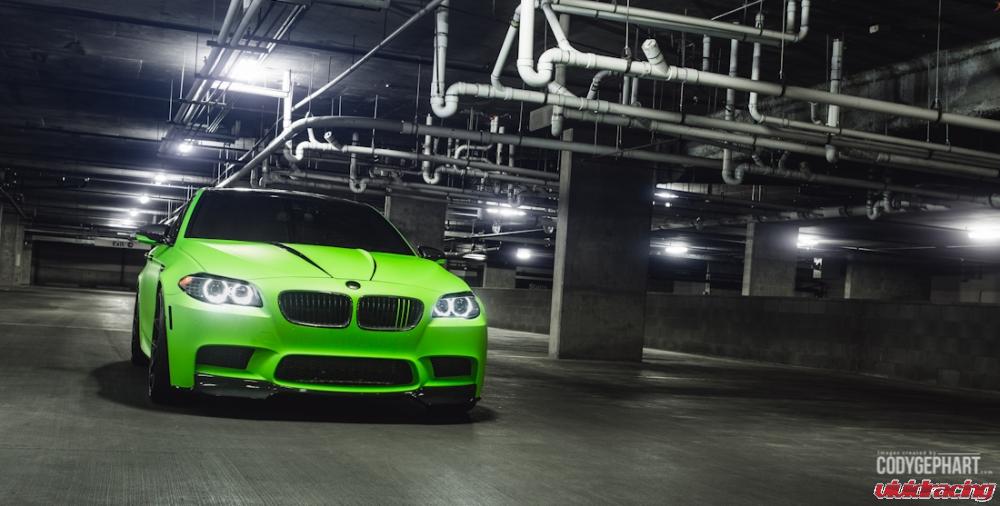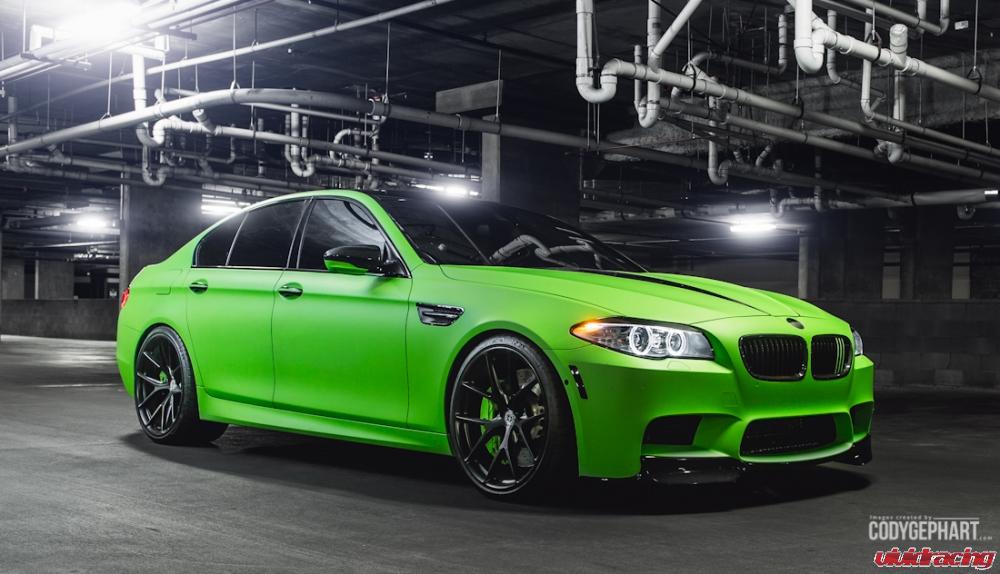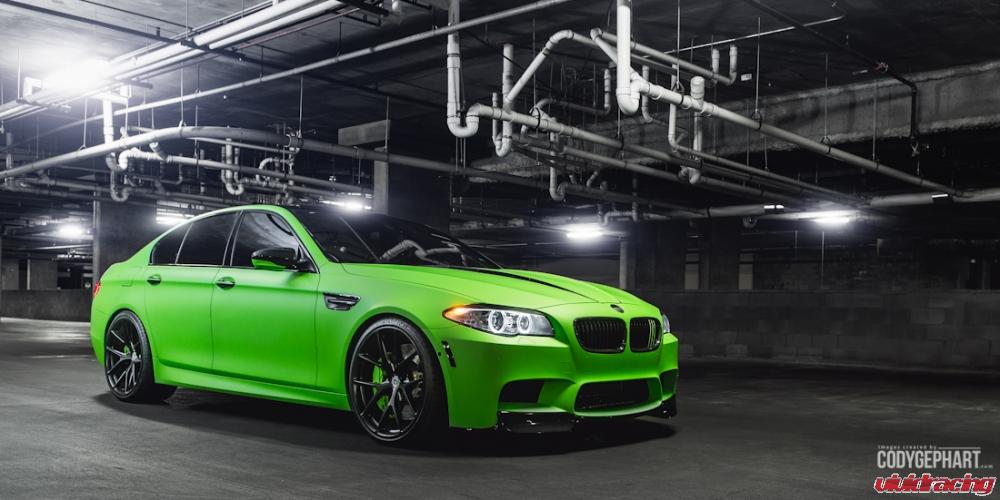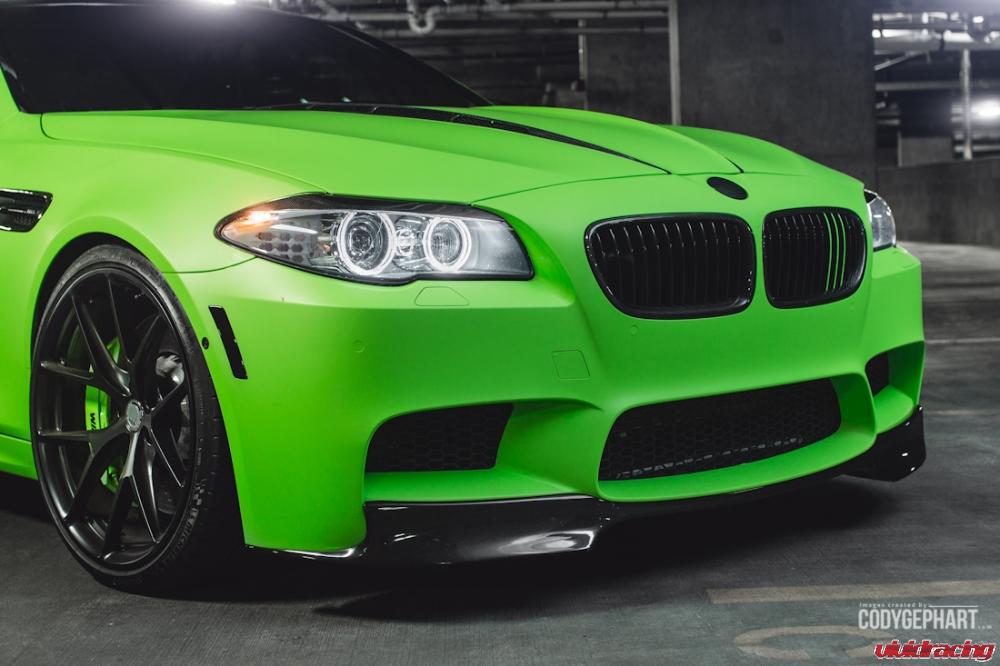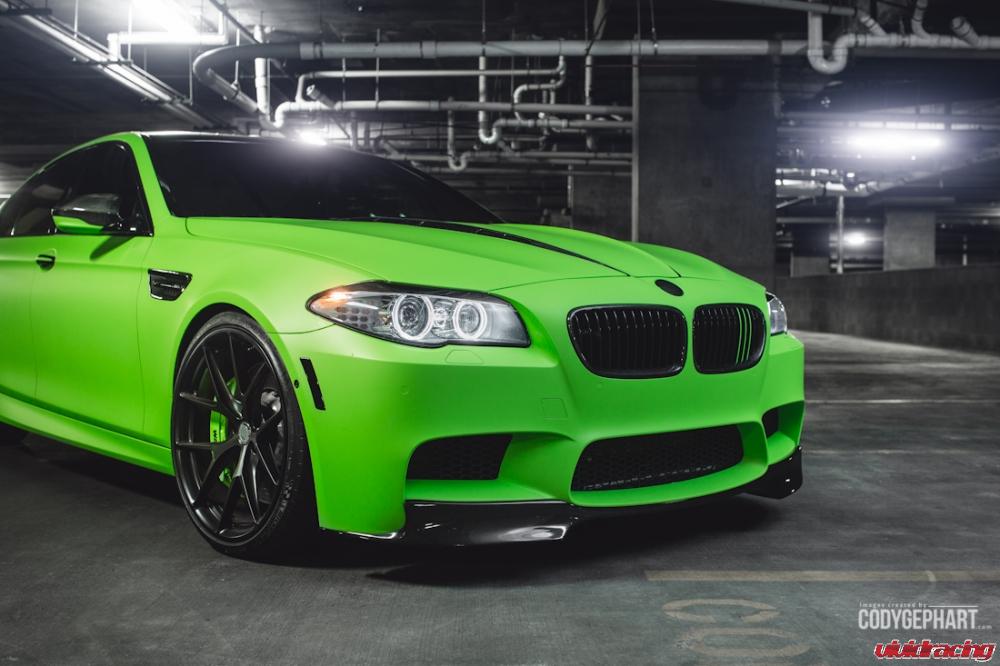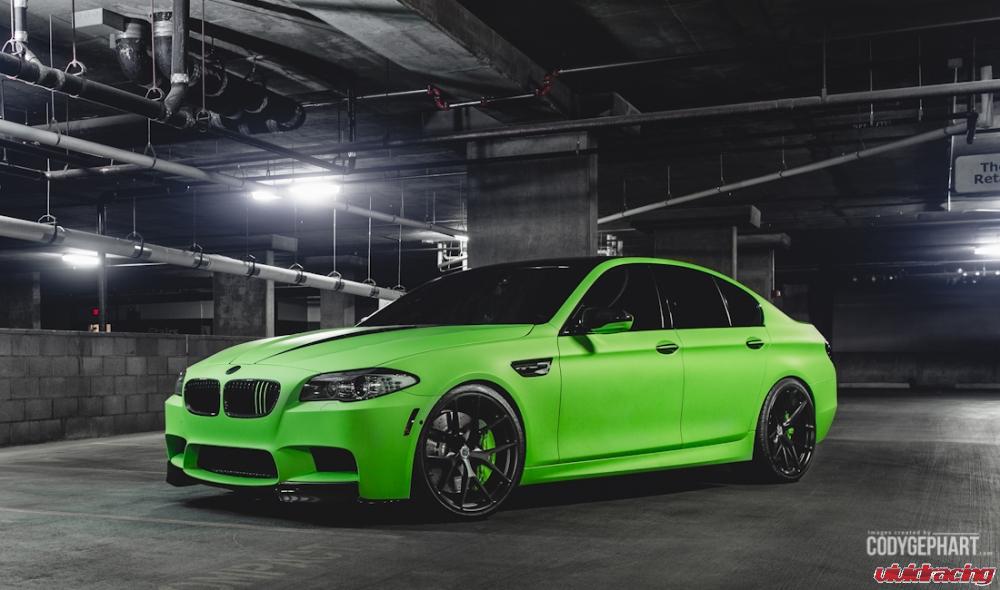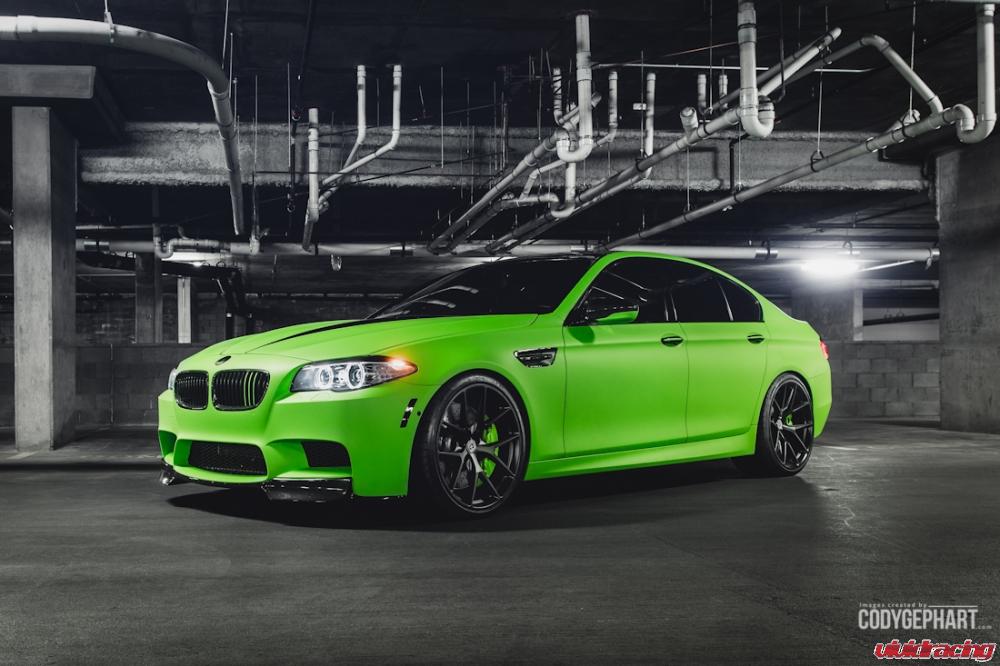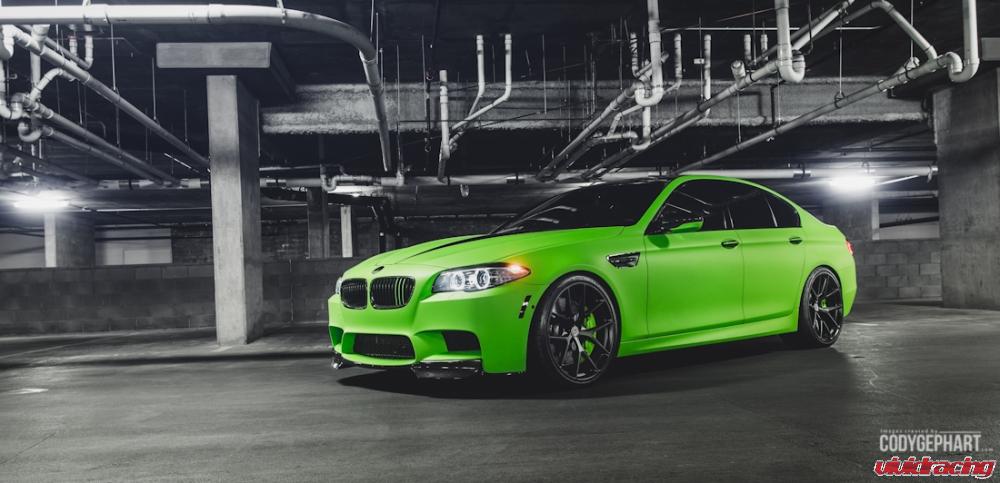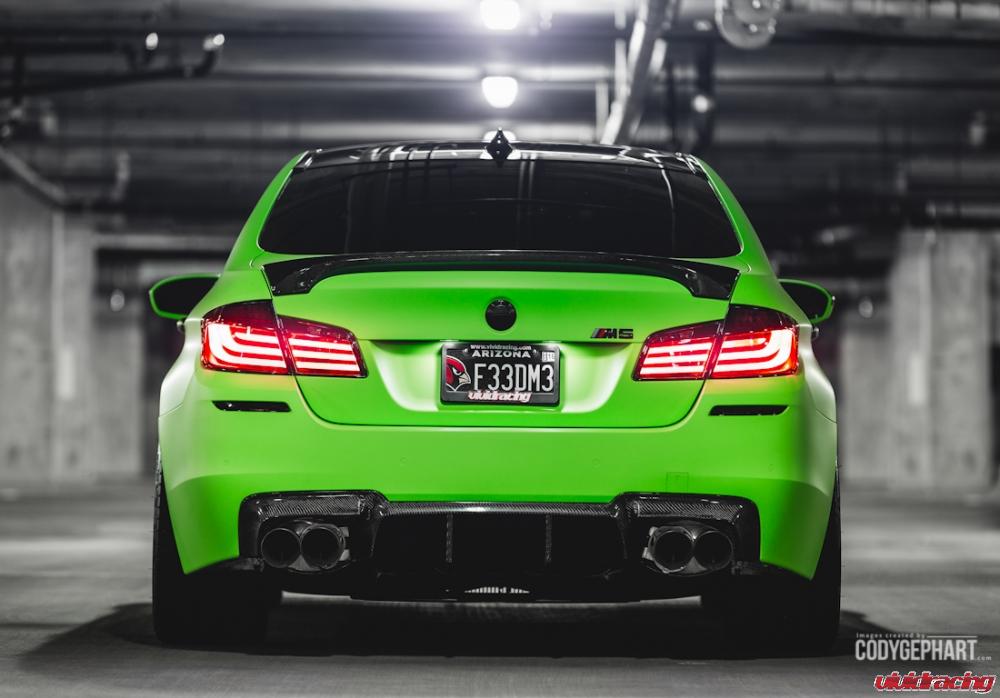 Related Images: