Two Simple Modifications Can Really Bring Life Into Your Ferrari California Turbo!
The California was an interesting production model for the Italian company Ferrari. They set out to make an comfortable touring style hard top which was a front engine rear drive car. This was the first production car from Ferrari that had a 7 Speed Dual Clutch Transmission, Folding metal Roof, Direct injection, and a FR Drive set up. After its first production run being fairly successful, Ferrari decided to make changes to the drive-train. In 2014 the second generation came out as the Ferrari California T (T short for Turbo). Now with a Forced induction in the equation, the 3.9L v8 is able to squeeze out more than 550 horsepower and similar torque numbers.
As many of you know, Turbo cars usually are not optimized for power straight from the factory. Slight modifications to the Exhaust system and engine management can yield impressive gains over stock numbers. So naturally our first plan of action was to install a VRTuned Box to help boost the power to a more "Fun" level.
This Tuning box from VR is just what the car needed. Installing the tuning box is fairly straight forward and uses the cars factory electrical connections to create a piggy back. Once installed the system safely adapts conditions based on the factory ECU calibrations and allows for adjustments in timing, boost pressure and Fueling to create a perfect mixture for added power. The photos below show part of the installation process that we performed here in house: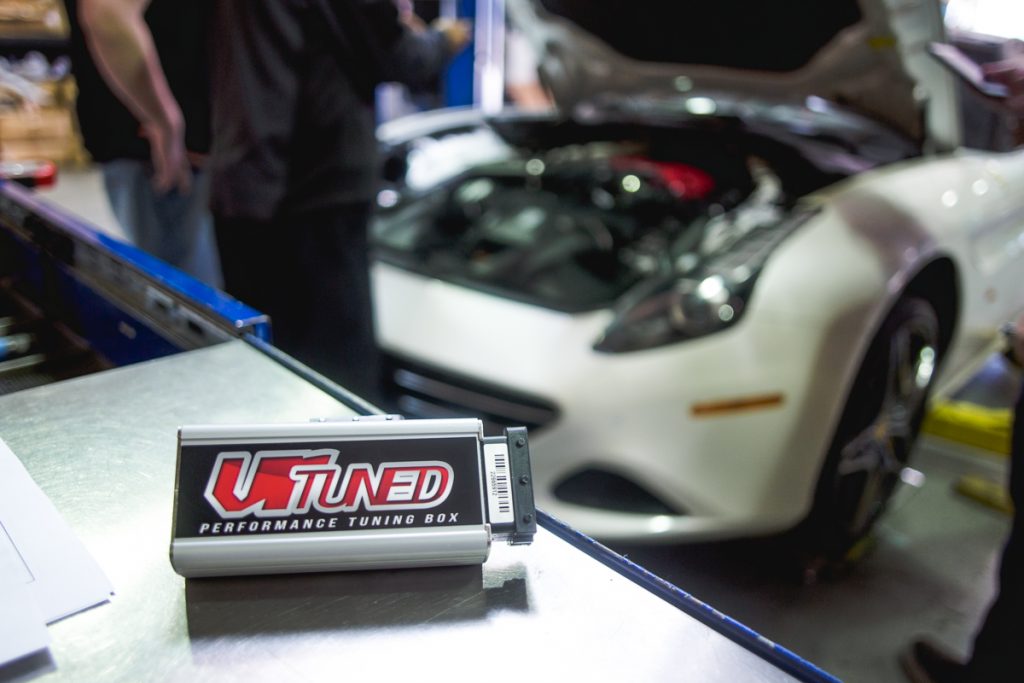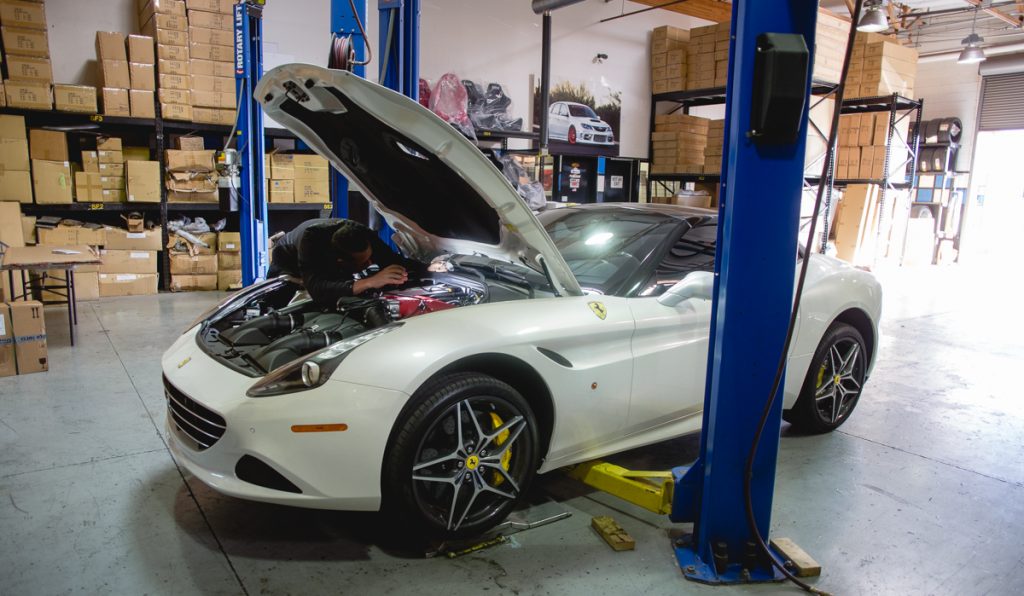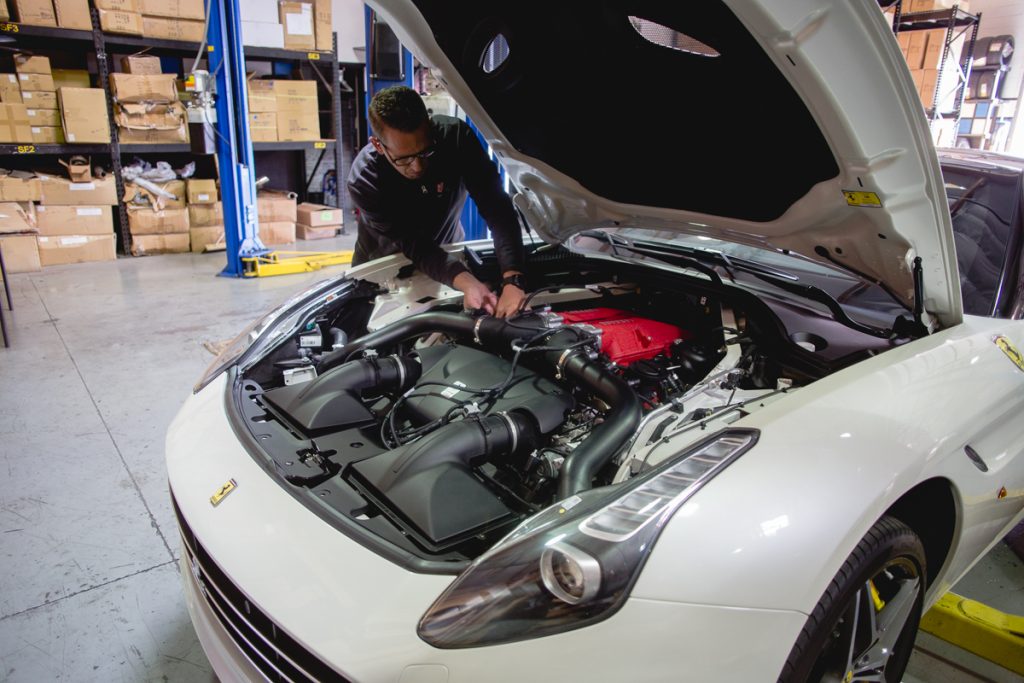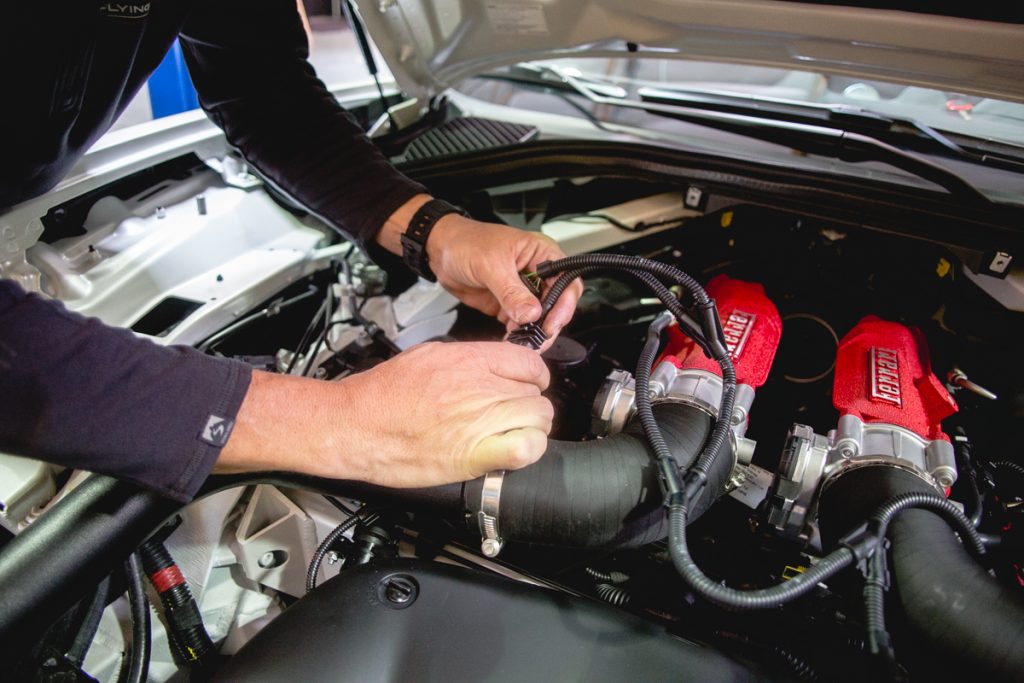 The owner of this California T did not stop at just software modifications. The customer opted for a Capristo valved exhaust system. This is one of our most popular systems for the complete Ferrari line and is quite impressive on the California T. For this specific application, the rear section of the
Exhaust where the mufflers attach, is replaced with a higher flowing dual exit exhaust. This Stainless system allows the car to breath better due to the restrictions the factory mufflers have. Another added bonus is the use of the valve system which can instantly change the sound and feel once throttle is applied. With the valved in the "closed" position, you can enjoy a nice burble, which is slightly more intense than factory but not over bearing. When you change the valves to the "open" position, it creates a straight through system which produces exotic noises and is going to turn heads. The combination of the Tune and free flowing exhaust, the Ferrari T will simply be a more enjoyable vehicle. Not only do you have the added power via software, you will also have the noise to back it up. If you want to keep things civil in the neighborhood, a simple push of a button brings you back to an appropriate sound level. For more information please call 1-480-966-3040 or email sales@vividracing.com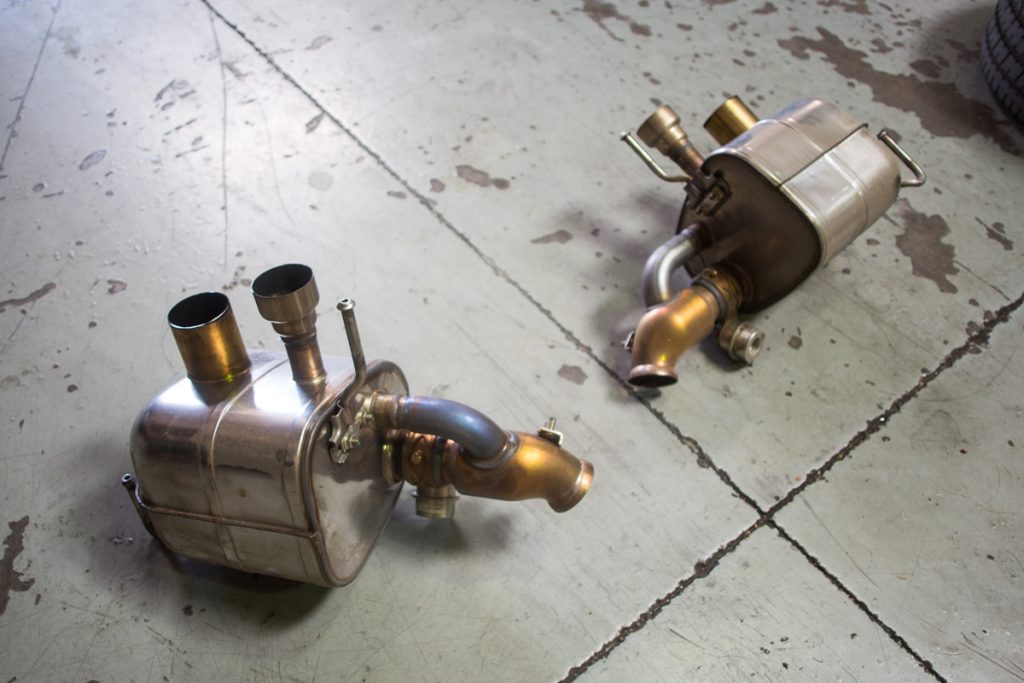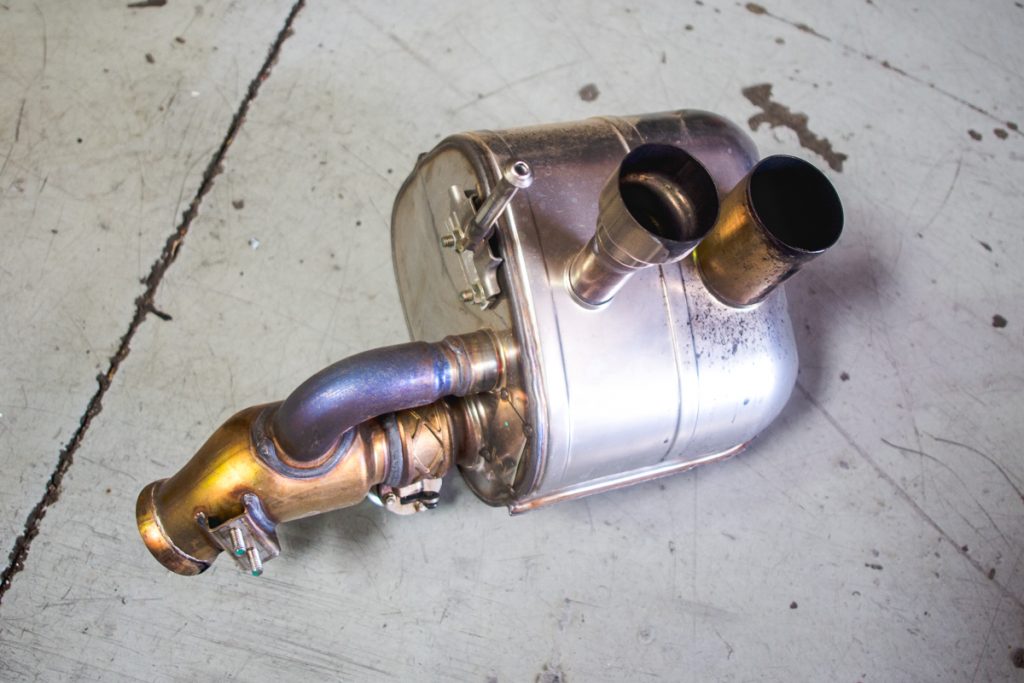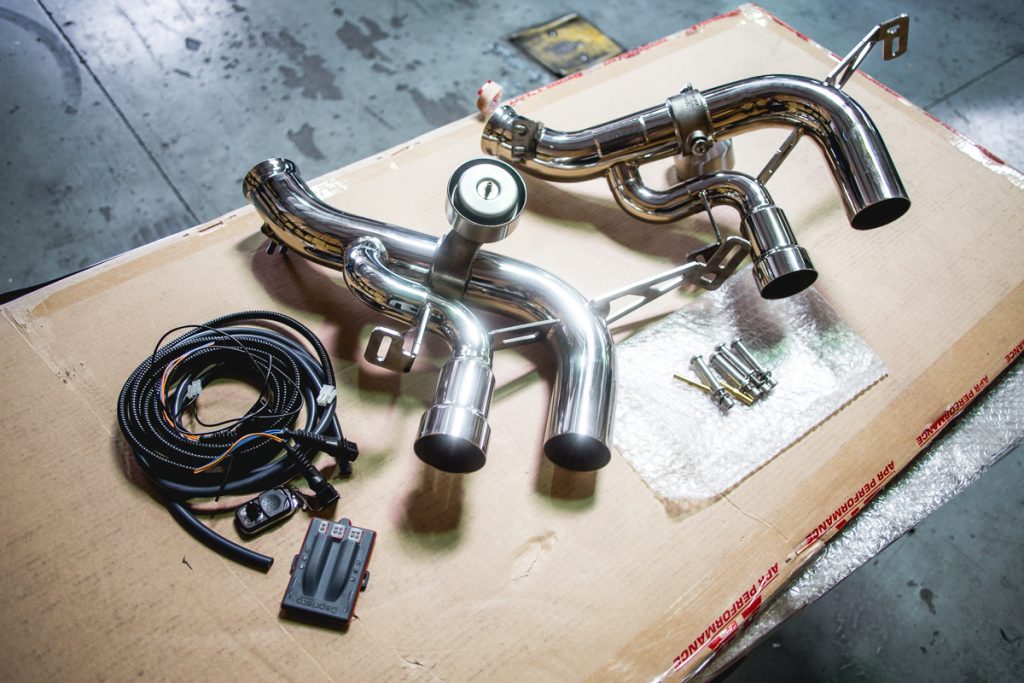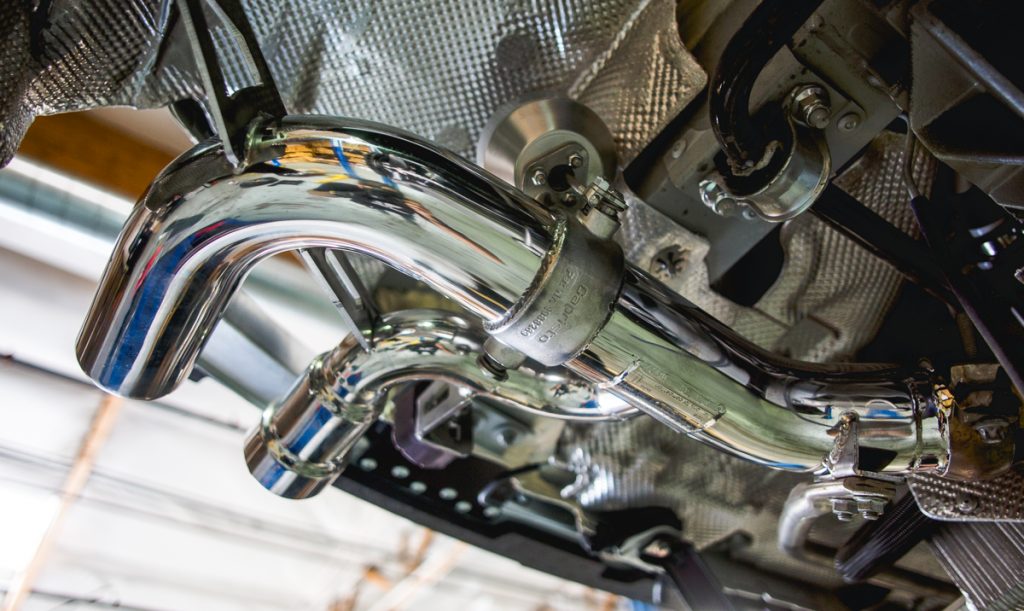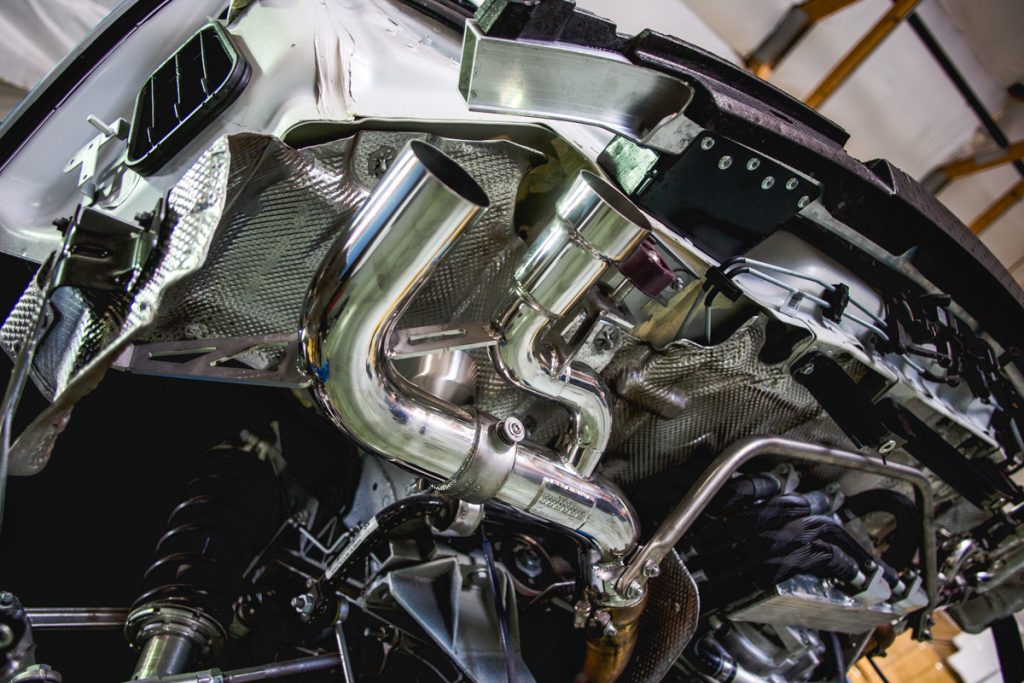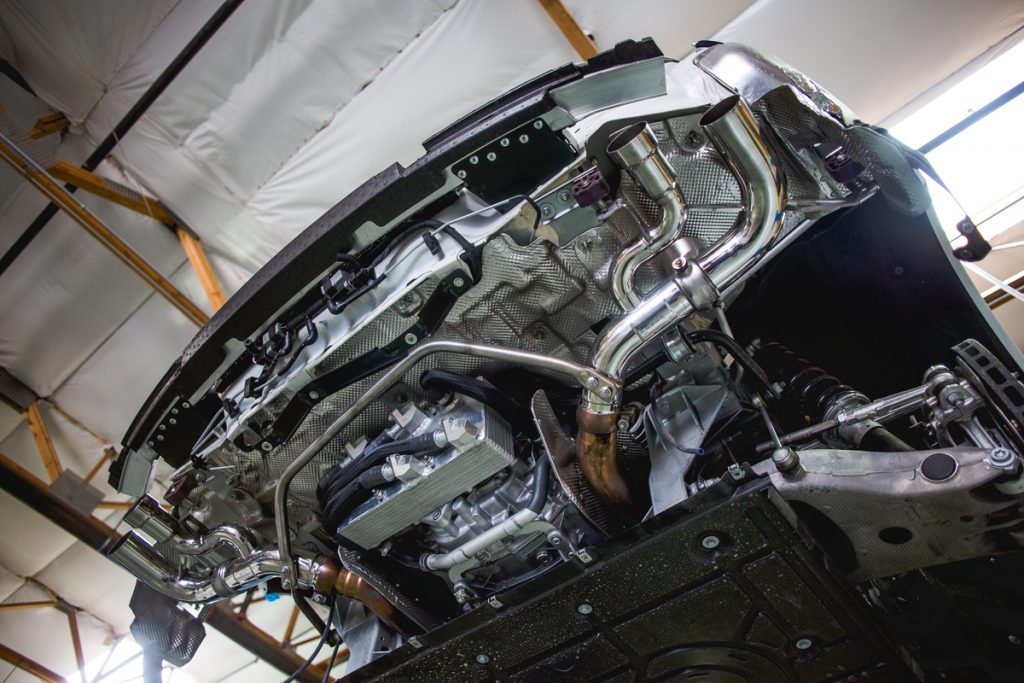 Related Images: