The 2023 Nissan Z upgrades options keep getting released, and they are so better making it hard to look away. We have shared several upgrades that we have done to our Nissan Z, including the wheels upgrade options, tuning options for the Z, coilovers, exhaust upgrades and more. Today we are going to share with you the recently released VR Aero kit for the Nissan Z, a kit that not only elevates the look of the Z but also takes it's aerodynamic performance to the next level.
The kit includes, a rear GT wing, front lip spoiler, side skirts, rear diffusers, and canards, available for sale separately so you have the option to upgrade different parts of your car for the attractive aesthetics. All of the parts are made using dry carbon fiber material with CNC aluminum molds baked in a autoclave, which means they are lightweight and offer higher quality compared to standard wet carbon vacuum bag products. All of the dry carbon products also meet OEM level UV protection to give a long lasting glossy finish that does not yellow.
---
So how did we get to the point of creating this awesome carbon fiber aero kit for the Nissan Z? We first started out by 3D scanning our first customer demo car. This involved scanning the rear decklid, rear bumper, side skirts, and front bumper. Once the scanning was done, we were able to export the scans and send them to our Carbon Factory. (Initial Scanning Video – video22-12-2022_09_42_57_13)
The design of the carbon fiber aero kit was to incorporate elements and influences of the Nissan Z GT4 race car (see Car & Driver Article here) and keeping the lines of what makes the Z unique. The 280Z style front end needed to still be prominent and a subtle change to the rear so the focus was more on the wing was our goal. With our long JDM history since 2001, other companies influenced this design such as the Chargespeed Bottomline kit like we had on our 2007 Subaru STI.
From the idea of the GT4 race car look, we had a render of how the new kit should look so we could "sign off" on it for the first article to be made.
With the render approved, it was production time. We received the first kit for us to test fit and verify everything from our 3D scans. This is the standard process before we release a new VR Aero kit. Installing this kit proved very easy since we were not replacing bumpers.
With the kit test fitted and installed, we are ready to release this to the public!
Introducing the VR Aero Carbon Fiber GT4 Body Kit for the Nissan Z
---
Rear GT Wing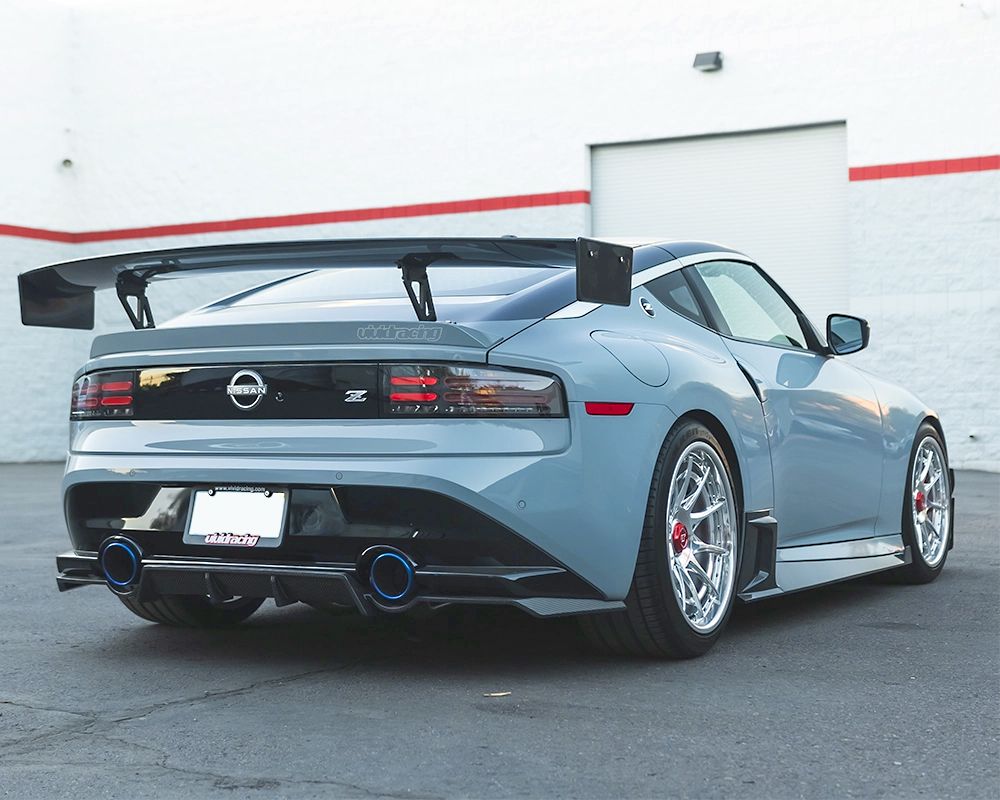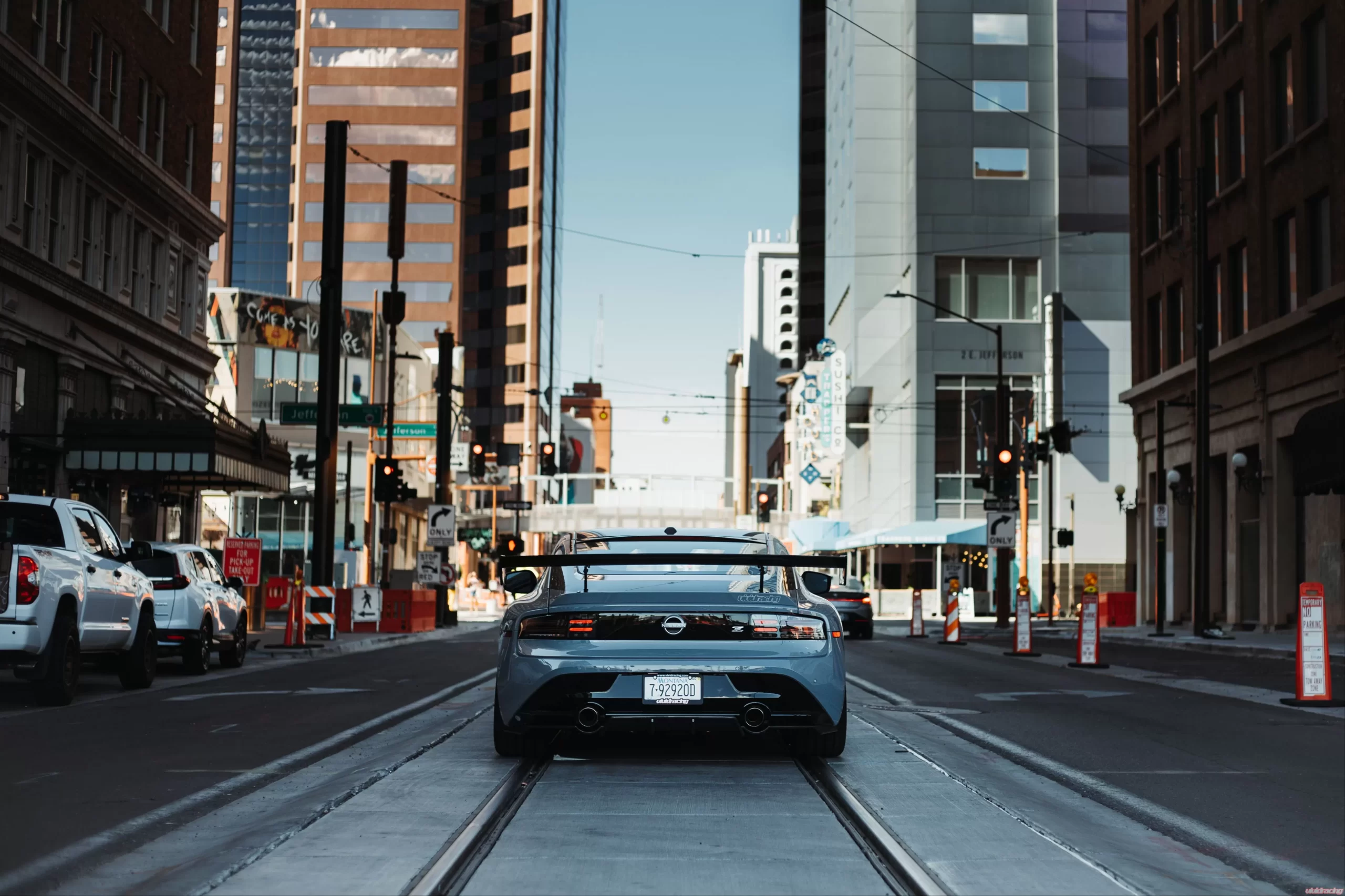 It would definitely not be an aerodynamic upgrade without the GT wing, as this upgrade plays a huge part in creating down force for high-performance vehicles, adding traction for better and faster turning, and also give a car that sporty masculine aesthetics. Whether you are at the track or are a street-savvy enthusiast, this is one of those upgrades that you will enjoy having

Front Lip Spoiler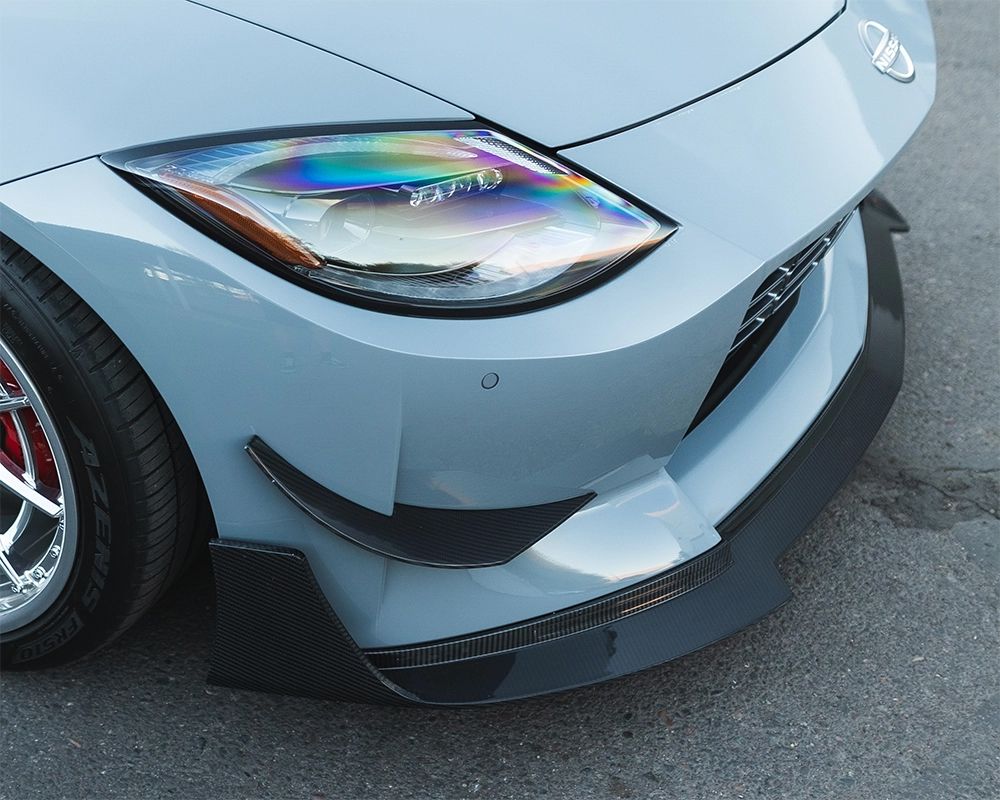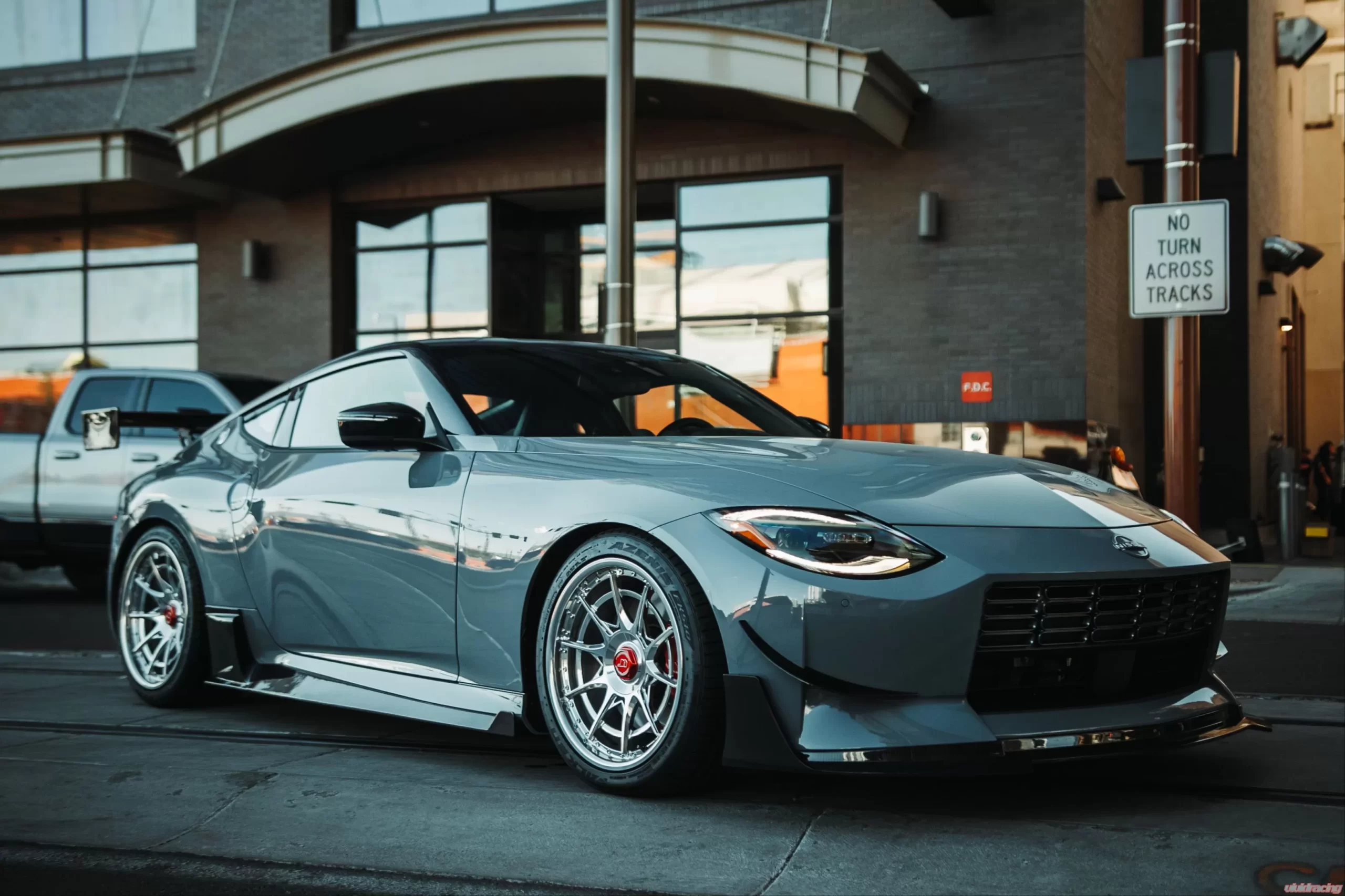 This front lip spoiler is guaranteed to be both a head turner and an improvement to your car's aerodynamics and driving quality. This front lip spoiler will decrease the drag and lift while decreasing down force, on top of it revamping your car's appearance.

Side Skirts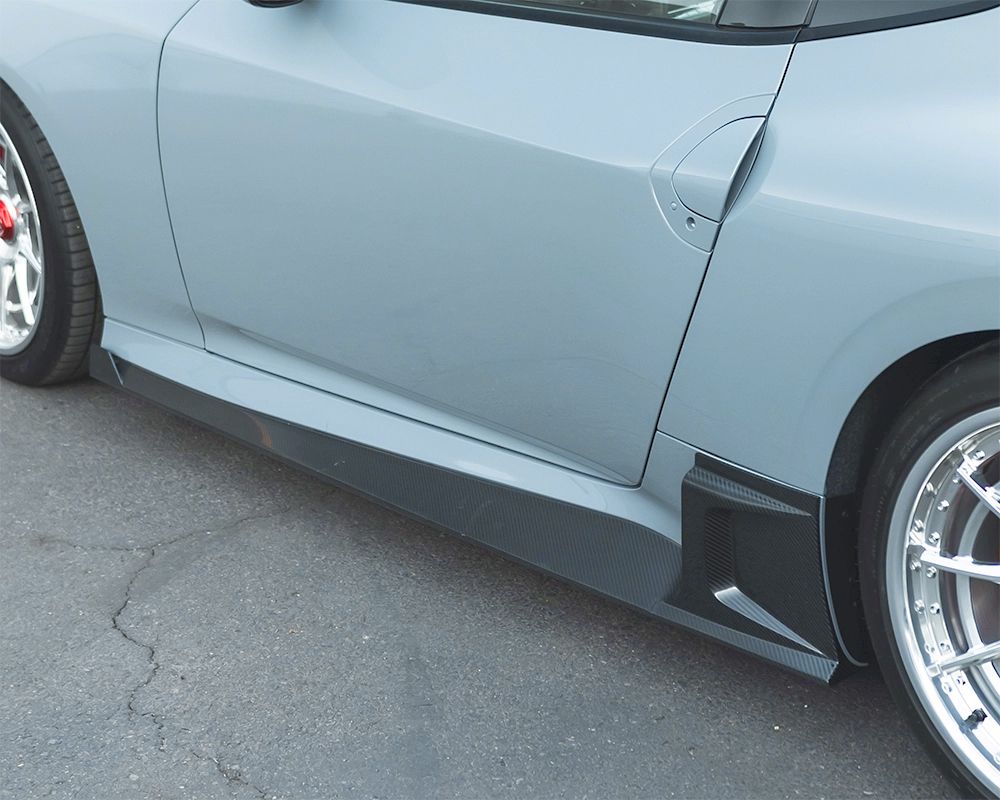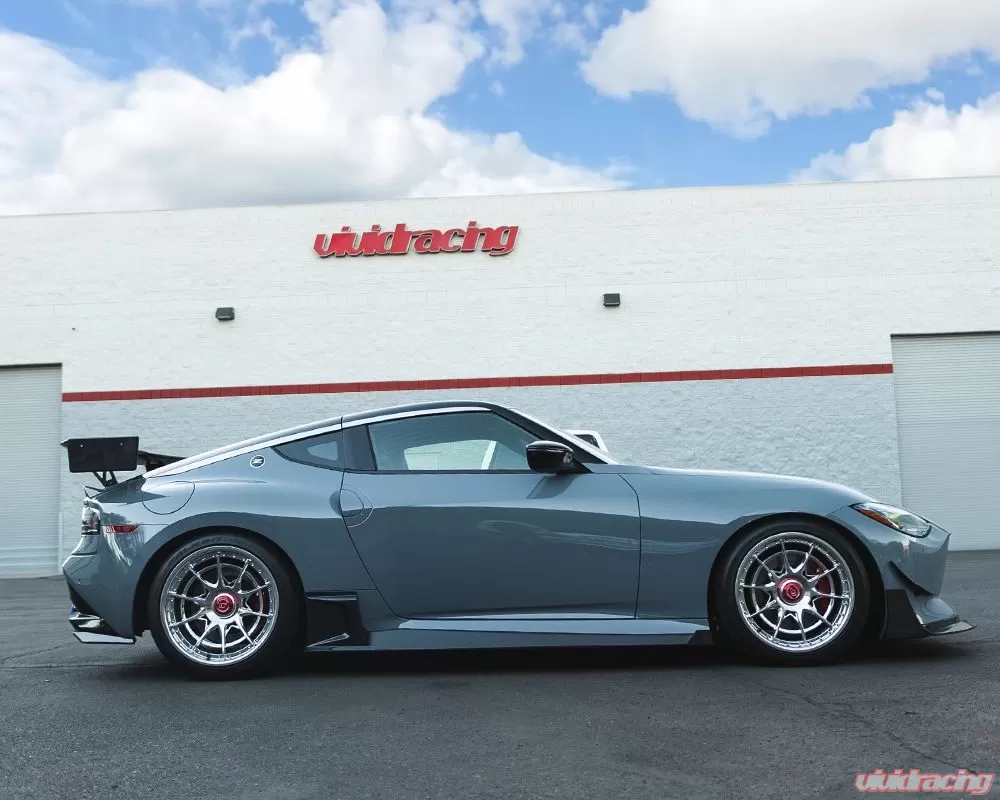 All of the car parts in the Nissan Z aero kit are constructed with precision and crafted from top-tier carbon fiber materials, and these side skirts are no different. Guaranteed to add style, and increase aerodynamic performance, this is one of the must have upgrades if you want to transform your vehicle into a head-turning, high-performance ride

Rear Diffuser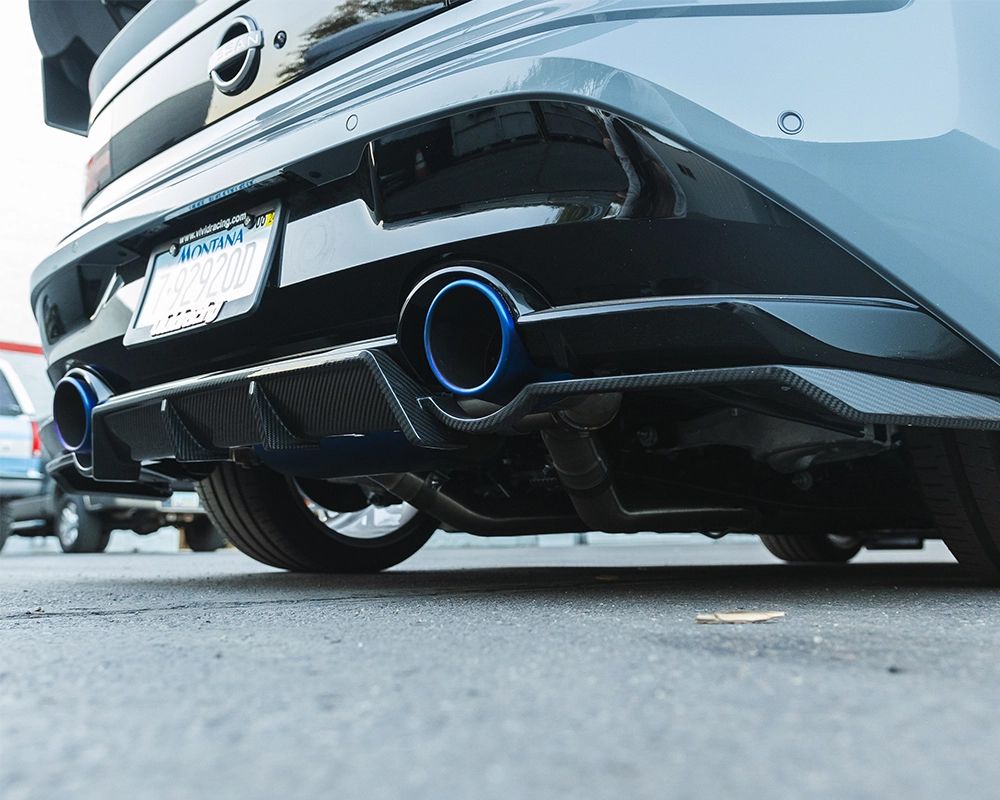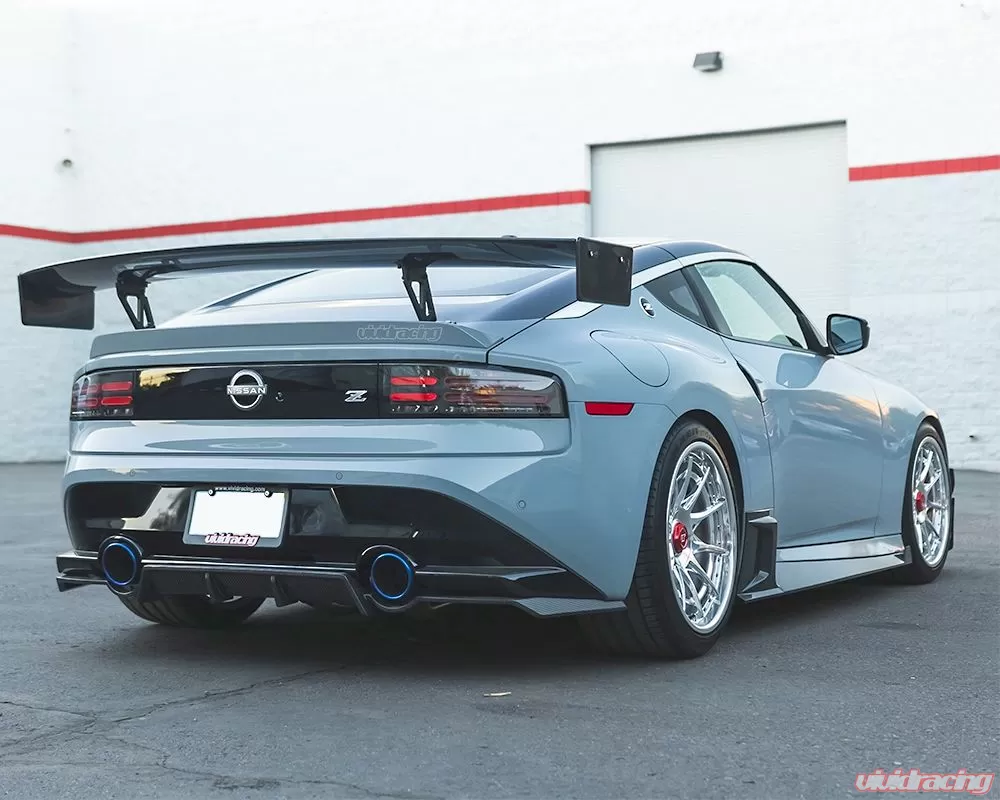 Once installed this carbon fiber rear diffuser will provide tangible improvement to your Nissan Z's aerodynamics performance by reducing turbulence and drag in the car and also improving the airflow under the car. The improvement in the appearance as seen in the photos above, proves that this rear diffuser like other parts, was meticulously crafted to enhance the Nissan Z aesthetics.

Canards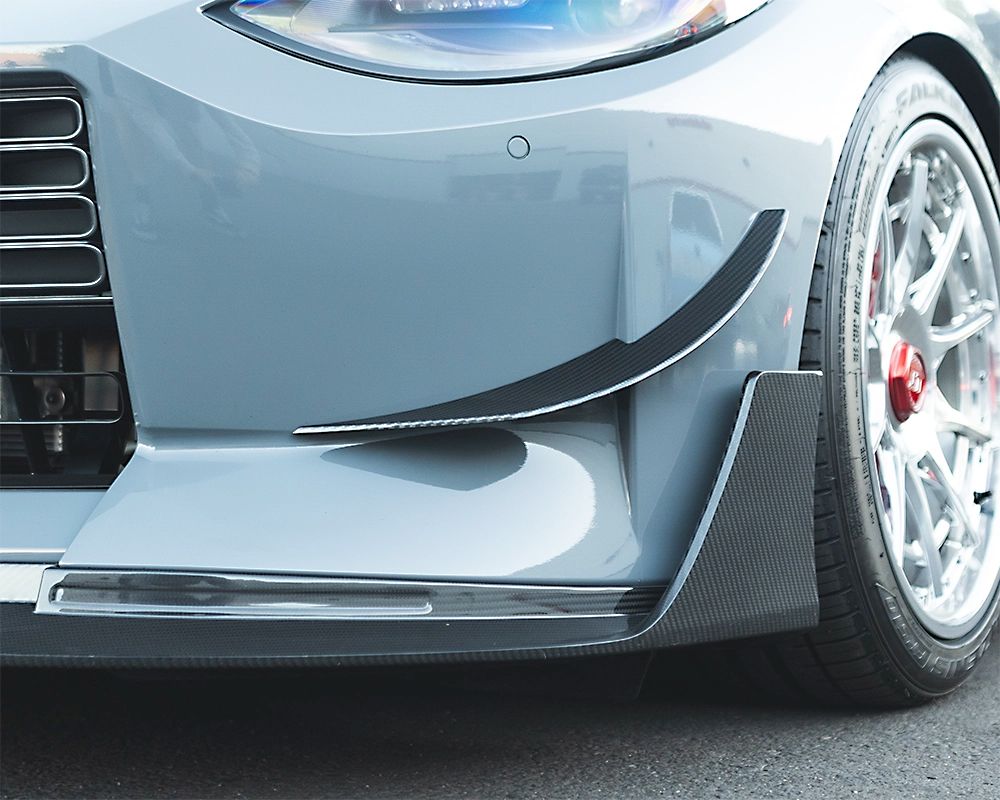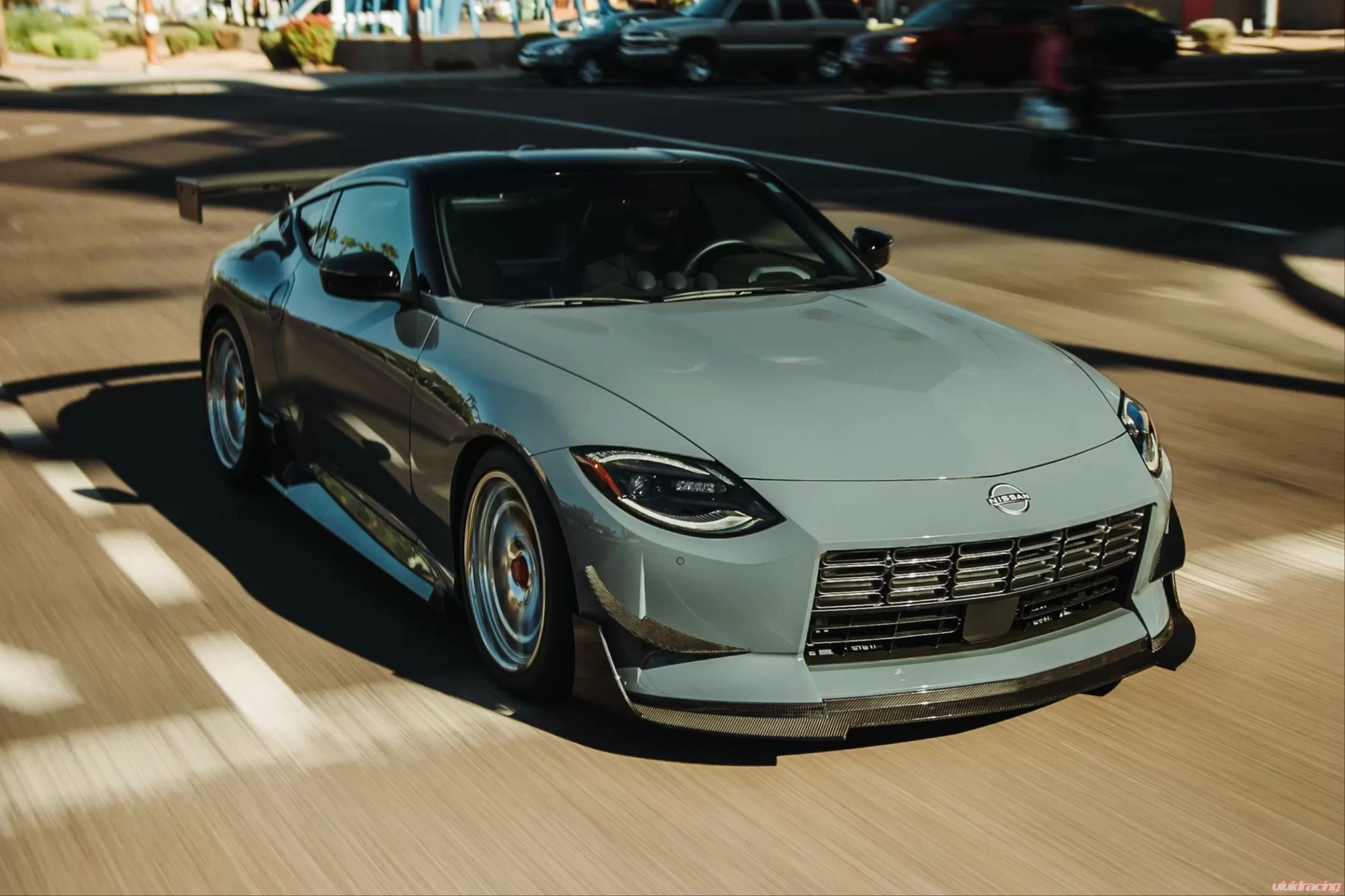 The last parts in the kits are the canards, and they are the best upgrade to go for as they will reduce lift, improve down force and as seen in the pictures upgrade the Nissan Z's look. This upgrade will make your ride stand out as the canards are uniquely designed, and meticulously crafted to deliver better performance and aesthetics. To give your ride a new touch in aesthetics and performance this holiday season, grab this Nissan Z carbon fiber aero kit by VR Aero now

We recommend getting the whole kit for a more improved aerodynamics performance and aesthetics, if you have any questions about this aero kit or if you need a new kit for your Nissan Z 2023+, please do not hesitate to contact us. You can reach us by phone at 1-480-966-3040 or via email at sales@vividracing.com.