Hennessey Performance Engineering has been making fast cars for the past 30 years, with one more outrageous than the next. The company is globally recognized for turning late-model, high-performance sports cars, muscle cars, trucks, SUVs, and supercars into the ultimate powerhouses. Its latest project was turning the all-new 2021 RAM 1500 TRX into a 1,000-plus horsepower SUV. The Texas hypercar manufacturer deems it the Hennessey Mammoth 1000 SUV – an exclusive and luxurious seven-seater revealed for the 2021 model year. And may we say, that is certainly an appropriate name for this bold utility vehicle that proves great for dominating the trails with enough room to bring your friends along for the ride and their gear too.
Does the world need a three-row SUV that delivers supercar amounts of power? Well, that was rhetorical because Hennessey is building it anyway. This time, though, Hennessey Performance isn't just throwing a supercharger on the vehicle and calling it a day. It's actually transforming the RAM TRX pickup truck into a fully capable SUV. Hennessey achieved this by stretching the roofline all the way to the tailgate and adding a third-row folding bench seat as well as a set of captain's chairs in the second row. Cargo space behind the third row remains substantial and a functional hatch grants access to the rear cargo area, making this truck a five-door SUV. Hennessey Performance only released a single rendering of the SUV (see above), so we do not yet know what the back of the Mammoth SUV looks like with the bodywork changes and we do not get a look inside to see passenger seating, either.
"I have a big family with five kids and have always enjoyed owning big, powerful SUVs," said company founder John Hennessey. "In 2012 we converted the first-generation Ford Raptor into our VelociRaptor SUV—I still own one today and love it. Now, we are excited to offer something very similar, but with a lot more horsepower, using the new RAM TRX truck as our base vehicle. Creating this king of SUVs offers our customers the ultimate combination of space, power, and exclusivity."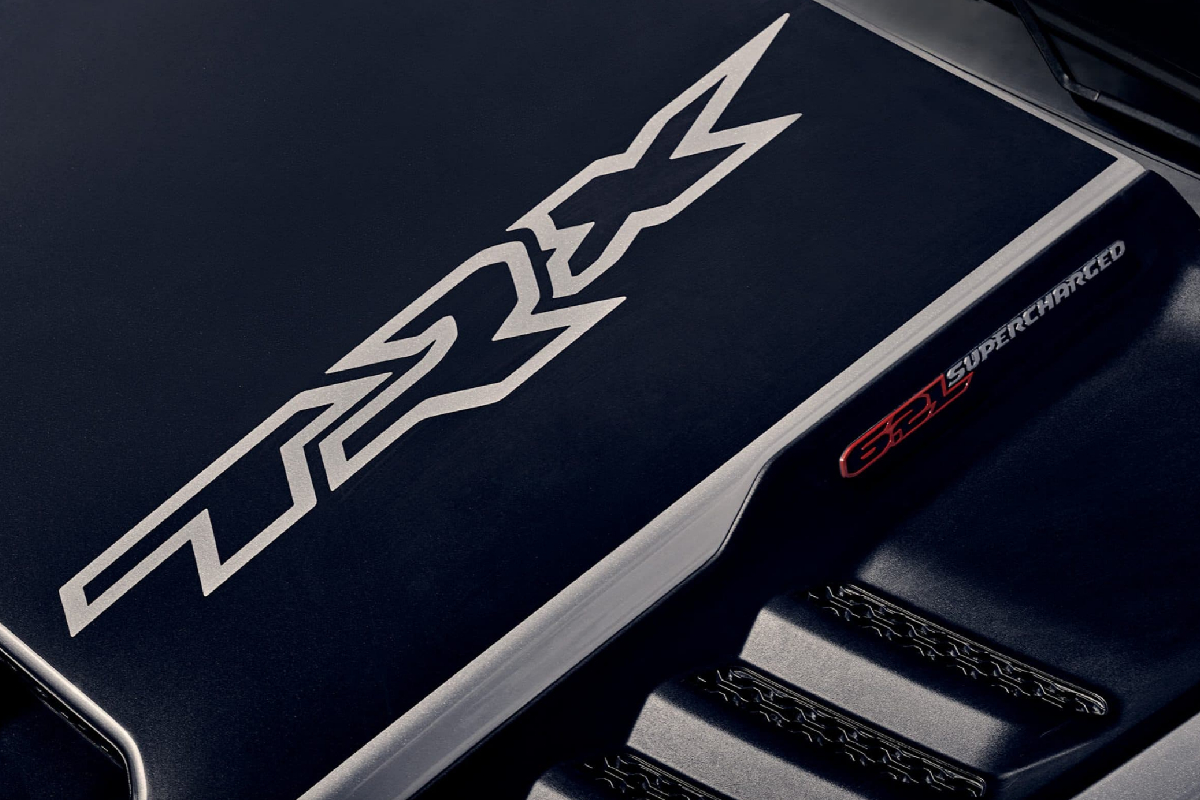 Let's get down to the numbers. From the factory, the 2021 RAM TRX produces 702 horsepower and 650 pound-feet of torque from its supercharged 6.2-liter V8 HEMI engine. Hennessey engineers have upgraded the supercharger system along with new HPE engine calibration. The rebuilt engine sees the TRX's power output jump 310 horsepower to 1,012 horses while torque is boosted by 319 pound-feet to a remarkable 969 pound-feet. That's not all, though. Hennessey Performance claims that the complete turnkey SUV has a 0-60 sprint time of 3.2 seconds (compared to the 4.5 sec stock time) and a quarter-mile run of 11.4 seconds. All of this power is made possible by a slew of upgrades like a new intake, high-flow cats, high-flow injectors, and the Mammoth 2.65L supercharger. Scroll down to see the Mammoth 1000 SUV's complete list of upgrades.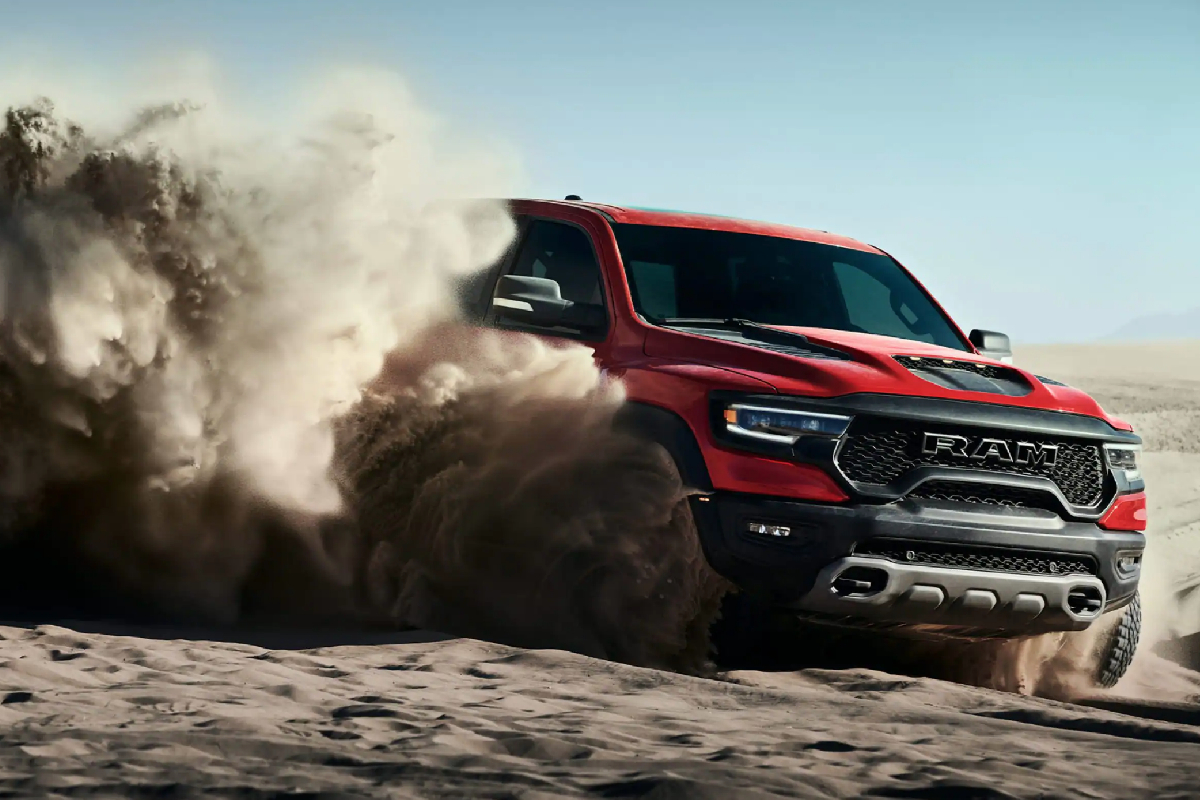 While the 2021 RAM 1500 TRX already sits quite high, the Mammoth SUV variant gets a 2.5-inch lift along with a front suspension leveling kit. Other mods include a custom front bumper with LED lights, 20-inch Hennessey 10-spoke wheels, and 25-inch off-road tires. It even comes backed by a three-year, 36,000-mile warranty. If the Mammoth 1000 SUV sounds like something you'd be interested in, you better act fast. Hennessey will only be producing 20 examples of this limited-run, souped-up off-road beast. Each vehicle will be fitted with a unique serial-numbered plaque. We should warn you, though, that the price tag on this bad boy is listed at $375,000 – and that's before any taxes or fees. So, if by some chance, you find yourself needing a four-figure horsepower SUV priced at six figures, place an order through an authorized FCA dealer or via Hennessey Performance Engineering by calling 979.885.1300.
Power Specs:
• 1,012 bhp
• 969 lb-ft torque
Performance Figures:
• 0-60 mph: 3.2 seconds
• 1/4 mile: 11.4 seconds @ 120 mph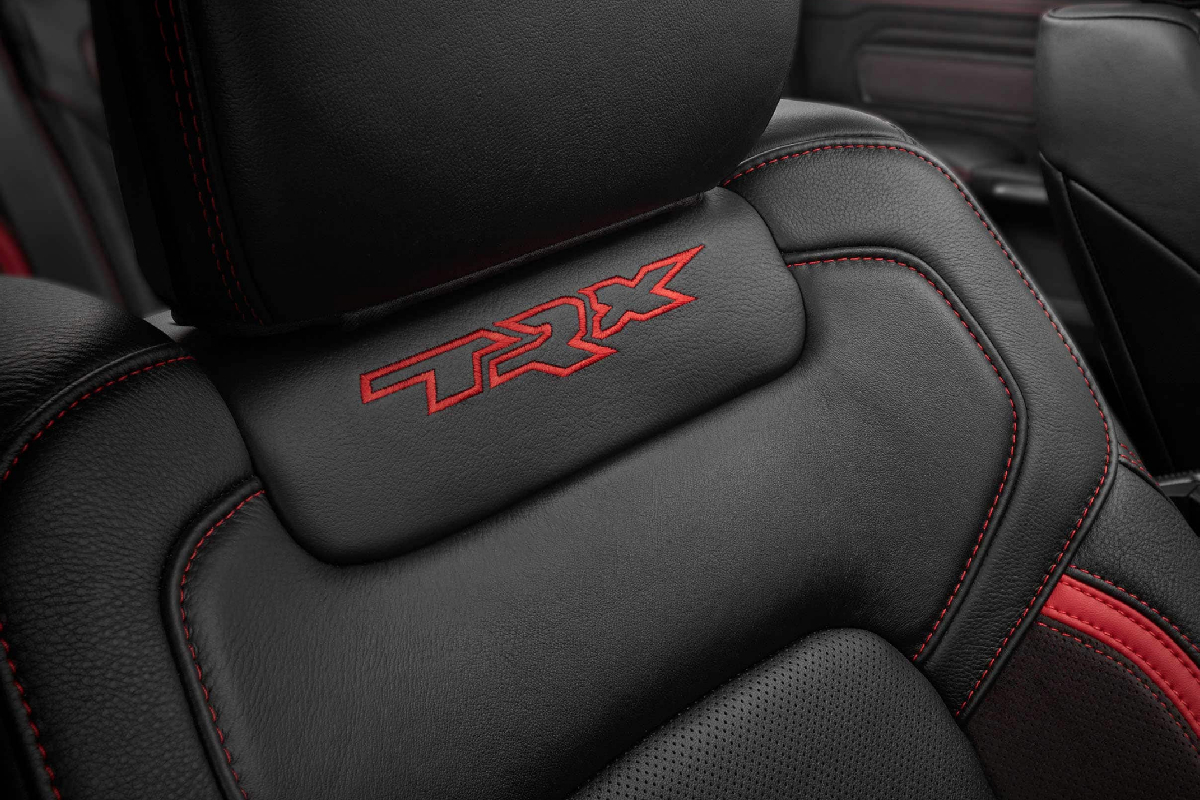 Mammoth 1000 SUV Upgrades Include:
• Bespoke Five-Door SUV Conversion
• Front and Middle Captain's Chairs with a Folding Third Row Bench Seat
• Mammoth 1000 2.65L Supercharger System
• Lower Pulley Upgrade
• Upper Pulley Upgrade
• High-Flow Catalytic Converters
• Upgraded High-Flow Fuel Injectors
• High-Flow Fuel Injectors
• High-Flow Air Induction System
• HPE Calibration Upgrade
• MAMMOTH Custom Front Bumper
• LED Lights in Front Bumper
• MAMMOTH Rear Bumper
• 20-Inch Hennessey 10-Spoke Wheels
• 35-Inch Off-Road Tires
• Front Suspension Leveling Kit
• All Necessary Gaskets & Fluids
• Professional Installation
• Chassis Dyno Testing
• Hennessey Exterior Badge
• MAMMOTH 1000 SUV Exterior Badges
• Serial Number Plaques
• Limited edition of 1 of 20
• 3-Year / 36,000-Mile Warranty