Since the inception of the New Nissan Z, we have been blessed with numerous aftermarket upgrades for this brand-new RZ34 platform. We have shared with you the upgrades we have done to our Nissan Z, including a coilover upgrade, an exhaust system upgrade, and even tuning it for more power. But car enthusiasts are known for enjoying more power from their rides, and so we are excited to bring to you upgrades that will do just that, this time it is a cold air intake and a heat exchanger upgrade. If you are wondering whether they are worth the bucks, let's quickly summarize this write-up, yes, the AMS Performance Heat Exchanger and Intake Kit are well worth the investment.
There are tons of benefits even outside of their exceptional build quality, Let's dive into why we think so, and what you should expect if this is on your radar for the Nissan Z.
AMS Heat Exchanger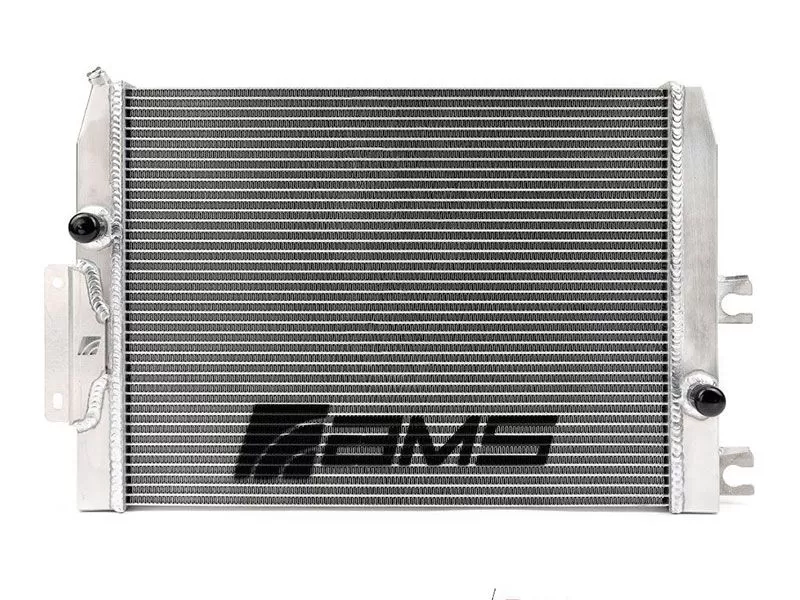 The AMS Heat Exchanger is double the thickness and core size of the factory version, doubling fluid capacity. Upgrading reduces heat soak which is crucial in extreme climates or for track use. Its installation is straightforward, with a 100% bolt-on design requiring no modifications. While it won't add noticeable horsepower, the AMS Heat Exchanger helps maintain cooler temperatures, improving overall power output. Though removing the front bumper may seem daunting, AMS provides detailed instructions so enthusiasts like you and me can easily install it in a home garage.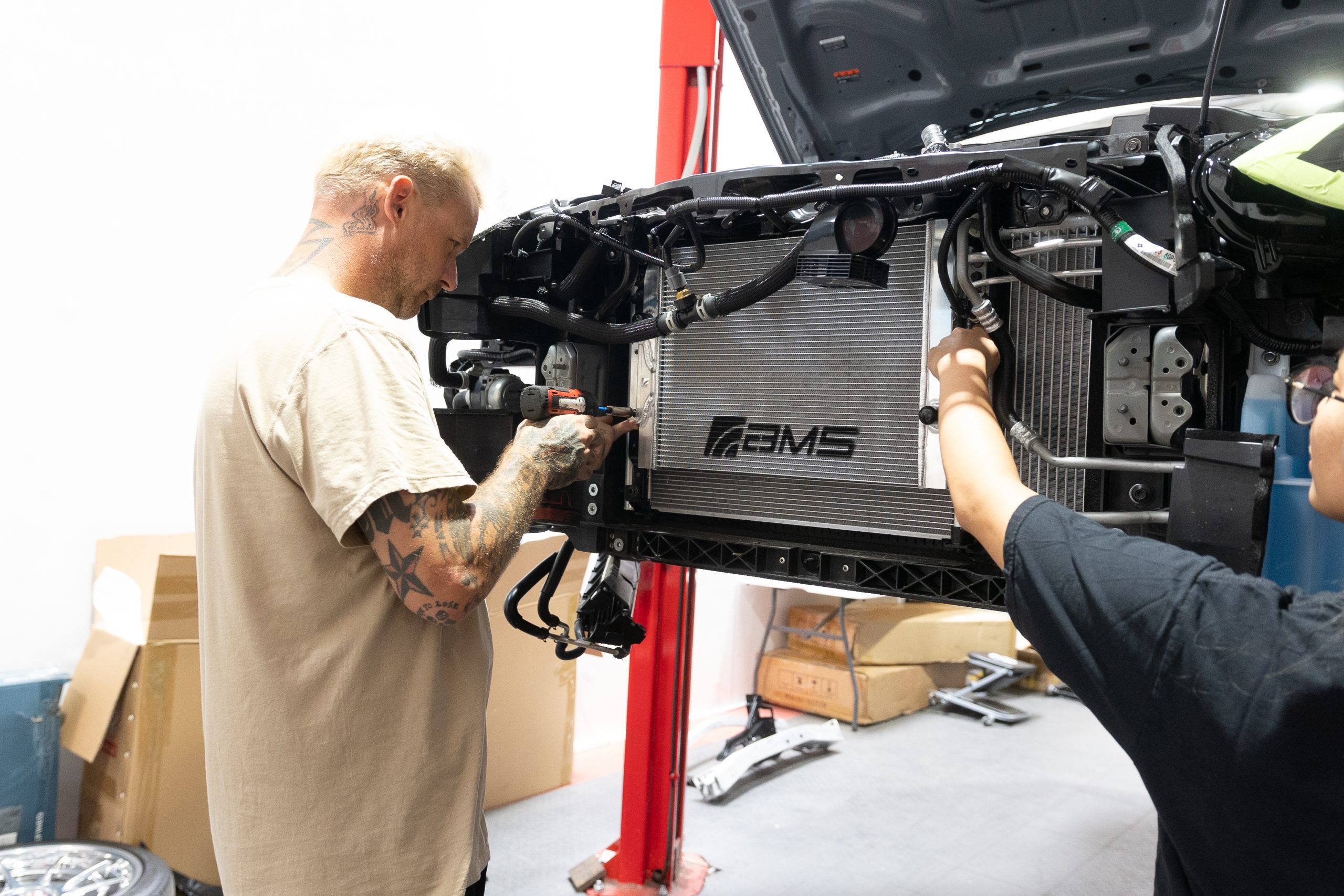 AMS Cold Air Intake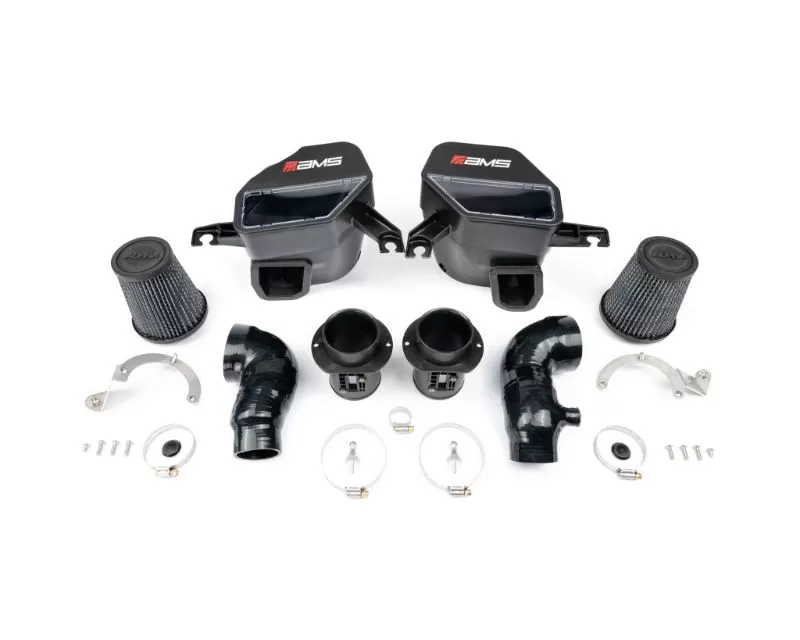 Let's talk about AMS's Cold Air Intake, this system features appealing aesthetics, and reusable filters, and claims to be the highest power-producing VR30 intake. It boasts a 10+ WHP gain out of the box or 15+ with a tune. The system pulls air directly from the front bumper, with housings protecting against heat and providing visibility of the filters.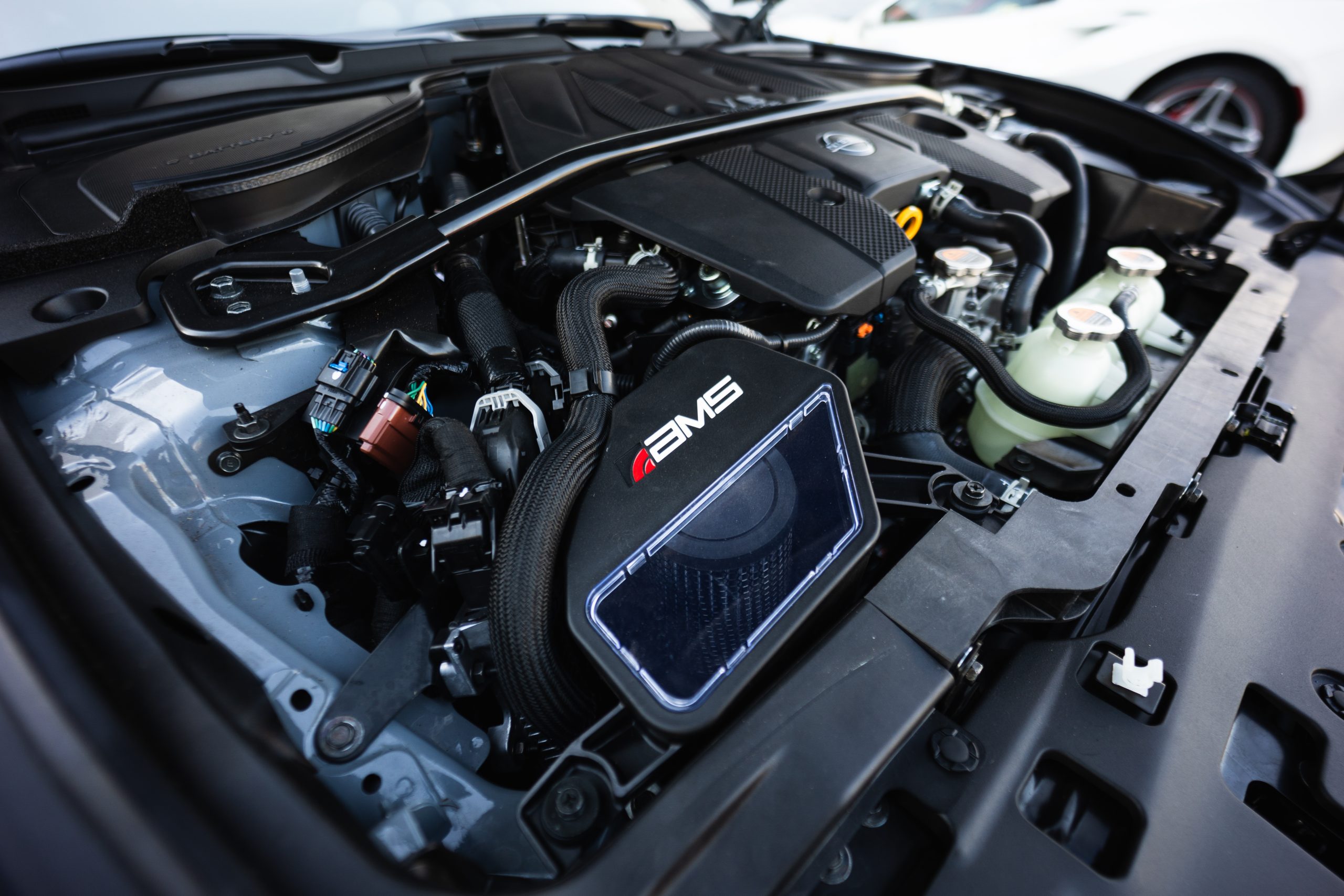 In conclusion, AMS's Cold Air Intake and Heat Exchanger are impressive upgrades for the RZ34 Nissan Z, suitable for both full builds and stock setups. In addtion to that, the ease of driveway installation makes them accessible upgrades.
Check out our Youtube video below for more details on the AMS Heat Exchanger and Cold Air Intake system.
Shoot us an email at sales@vividracing.com or give us a call at 480-966-3040, our knowledgeable Performance Specialists will help you find the perfect upgrades for your Z! 
YouTube Video
Featured Products:
AMS Performance Heat Exchanger
Ams Performance Cold Air Intakes