This is Part 1 of 2 as we test some different exhaust systems versions on the the Mahindra Roxor. As this vehicle has come from left field to the USA, Mahindra has taken charge at the Jeep and UTV communities. For around $16,000 USD you get a 2.5L Turbo Diesel that can crawl and haul like a Jeep. A great replacement for the Polaris Ranger to do farm work, the Roxor has quickly become popular as an off-road toy. With popularity comes the aftermarket world. Vivid Racing's VR Tuned already has one of the most popular ECU flashes available, see here – https://www.youtube.com/watch?v=VgZxPHMUzZU&t=1s. But now it is time to start the bolt-ons. So we are testing out a prototype Agency Power exhaust system for sound and power. This video is our first test to show what is the best exhaust setup for the Mahindra Roxor.
Our tests are done again on our Mustang Dyno here in Arizona. With temperatures in the 60-70F range, the conditions for dyno testing our ideal. With all our tests, we do 3 consecutive pulls to make sure we have consistent results. Compared to our old ECU flash tests, the only difference in the vehicle is the larger wheels and tires. Running the test in 3rd gear from 20mph to 55mph, we achieved about 67rwhp and 159ft/lbs of torque. Boost is directly controlled by the wastegate which averaged about 9.0psi.
With the full turboback exhaust installed, the Roxor definitely sounded better. However dyno results only showed about a 2hp gain and 3ft/lbs of torque. So why? The ECU flash on there is maximizing the small turbo to its full potential. With a further increase in boost and more fuel, the Roxor cannot output more as seen on the dyno from 41-55mph.
So what to do next? We are going to test larger diameter piping and changing the fuel mixture to maximize the reduced restriction of the aftermarket exhaust!
Make sure to follow us on Instagram as well for the latest product updates, https://www.instagram.com/vividracingutv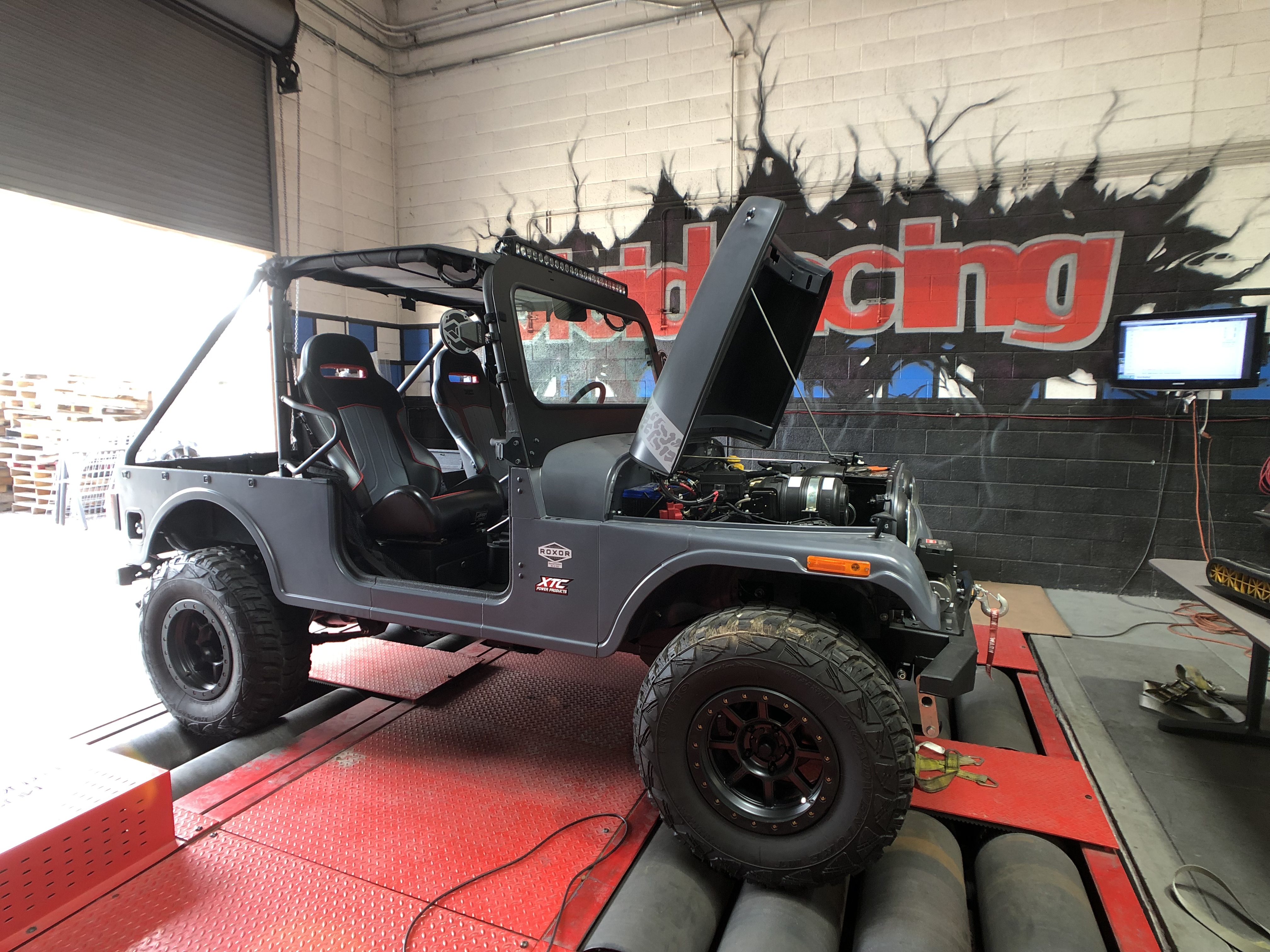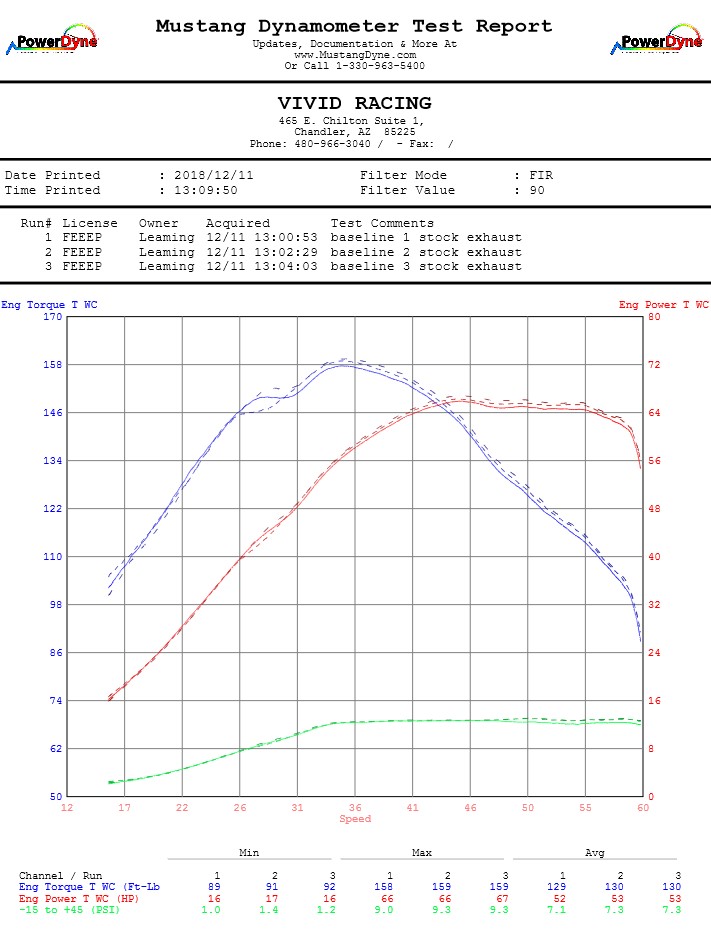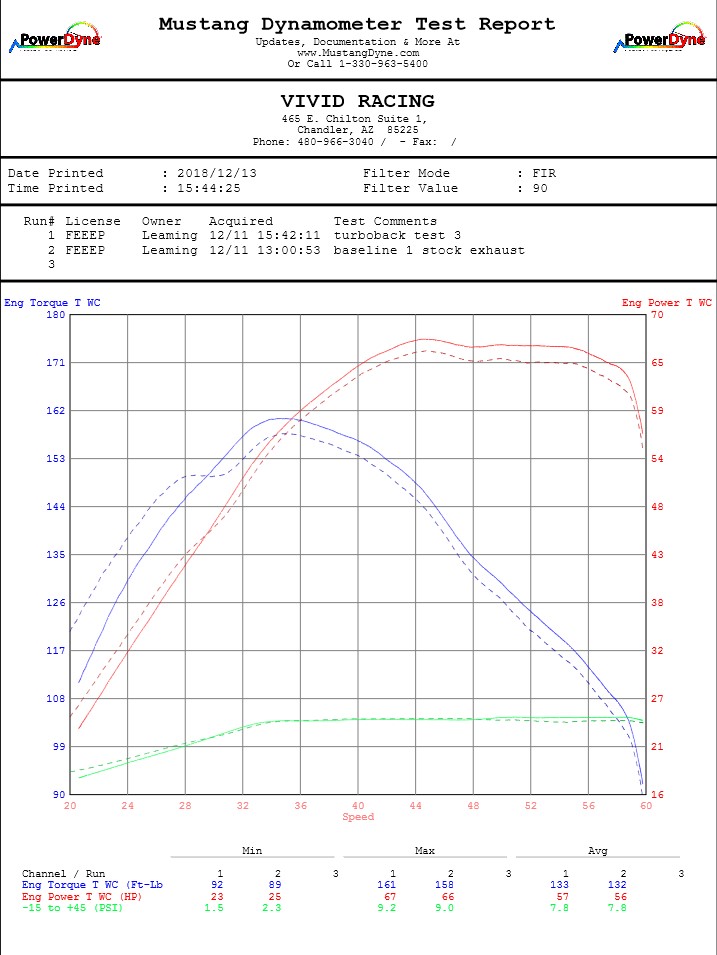 Related Images: