It's no secret the Toyota 4Runner is underpowered. Straight from the factory, the 4.0L V6 under the hood outputs around 270 horsepower, which isn't enough to push the 4,500+ lb 4Runner around. Once you add in some heavy bumpers, a lift kit, and big tires, the problem becomes worse. The solution to feeling underpowered is to add more power, and for the 4Runner the easiest way to add power is with bolt-on parts such as an intake and exhaust. An aftermarket intake increases the amount of cold air getting into the cylinders which ultimately improves power output.
Agency Power's new cold air intake for the Toyota 4Runner is designed as a direct OEM replacement. Unlike many aftermarket intakes, Agency Power uses a full-sized air box which blocks all the hot air from the engine bay from being sucked in the intake. It sucks cold air in from the OEM fender cutout which keeps intake air temperatures low. Cold air is more oxygen dense than hot air, so to further reduce intake air temperatures, Agency Power uses a roto-molded intake tube which transfers less heat than compared to an aluminum intake tube.
This new intake includes everything you need for a simple install. There is no custom work or cutting needs for the install. As tested, the Agency Power intake is dyno-proven to gain 12hp and 15 lb-ft. On top of the increased power output, the intake improves throttle response.
Reduced intake air temperatures
Increased air flow
Improved filtration
Better throttle response and increased power output
Learn more and order your Agency Power 4Runner intake here
If you have questions, please contact us. You can reach us by phone at 1-480-966-3040 or via email at sales@vividracing.com.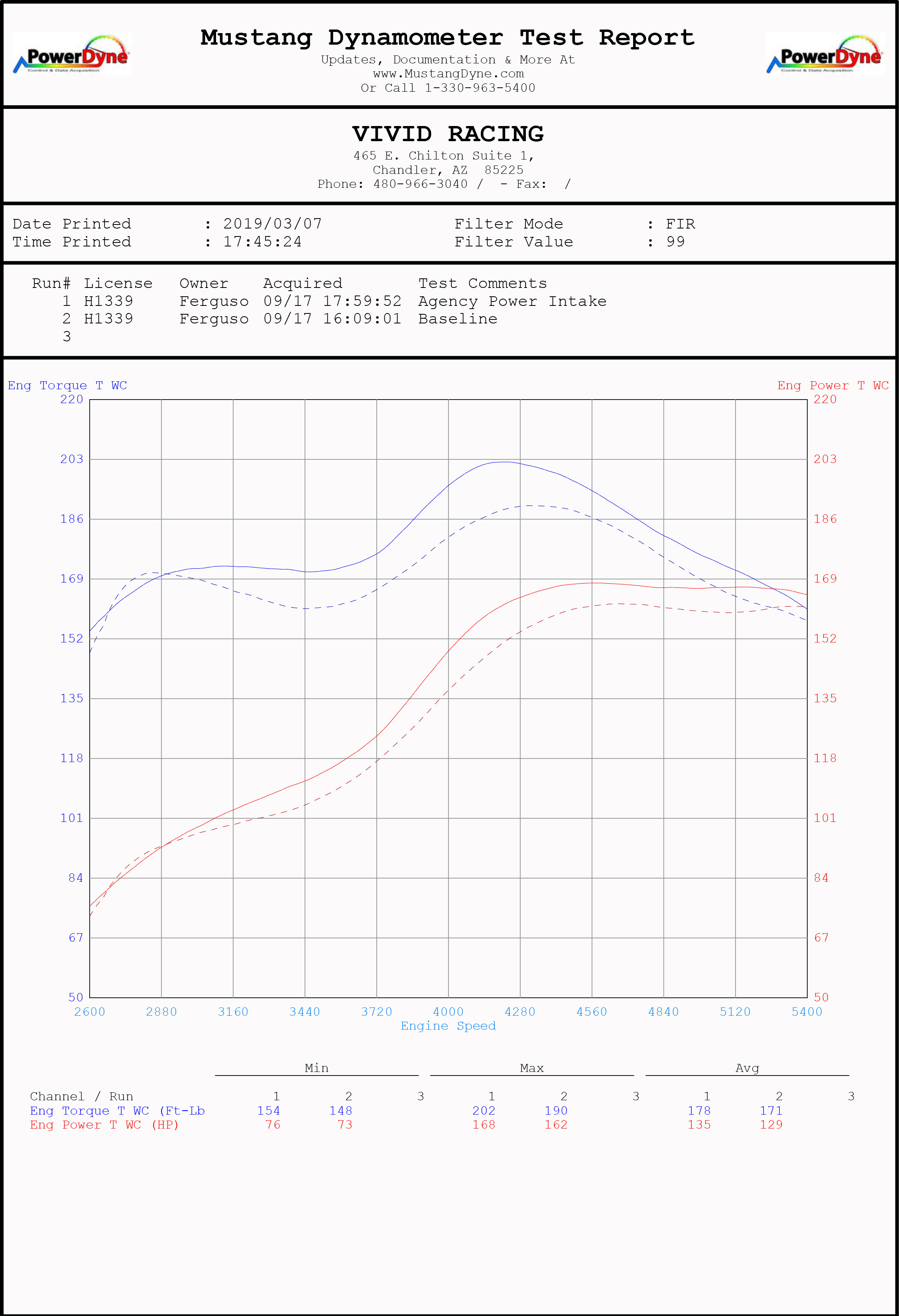 Related Images: