The APR Throttle Body Inlet System for the 2017-2021 Audi RS3 and TT R is a comprehensive upgrade to the factory charge pipe system from the intercooler outlet to the throttle body. APR has replaced all of the components and provided a new, larger, free-flowing system that flows approximately 34 percent more than stock! This was achieved by increasing the cross-sectional area of the system and reducing the tight radius bend directly in front of the throttle body. It's important to note, however, that 2019+ models will need APR's accompanying Throttle Body Inlet System Adapter.
APR's upgraded Throttle Body System for Audi eliminates two potential boost leak points thanks to a single cast design. The performance brand has also upgraded the factory rubber intercooler outlet hose to a multi-ply wire-reinforced silicone design with strong t-bolt clamps that resist boost leaks better than their stock counterparts. What's more, a newly redesigned billet throttle body to manifold adapter offers a convenient boost and vacuum reference point that can be used for a gauge or anything else that fits in with your build. Finally, this system is a complete package that includes the new throttle body and intake manifold gaskets, which are a common leak point that many never know to address.
This complete system is much bigger than the stock one thanks to the sweeping design of the cast inlet pipe, as well as the oversized silicone hose. Even so, despite being larger than stock, the APR Throttle Body System weighs 2.4 pounds less than the factory system. Simply put, the APR throttle body package is a complete upgrade from start to finish, flows better than OE and the competition, and is the only inlet system you'll ever need to see real results.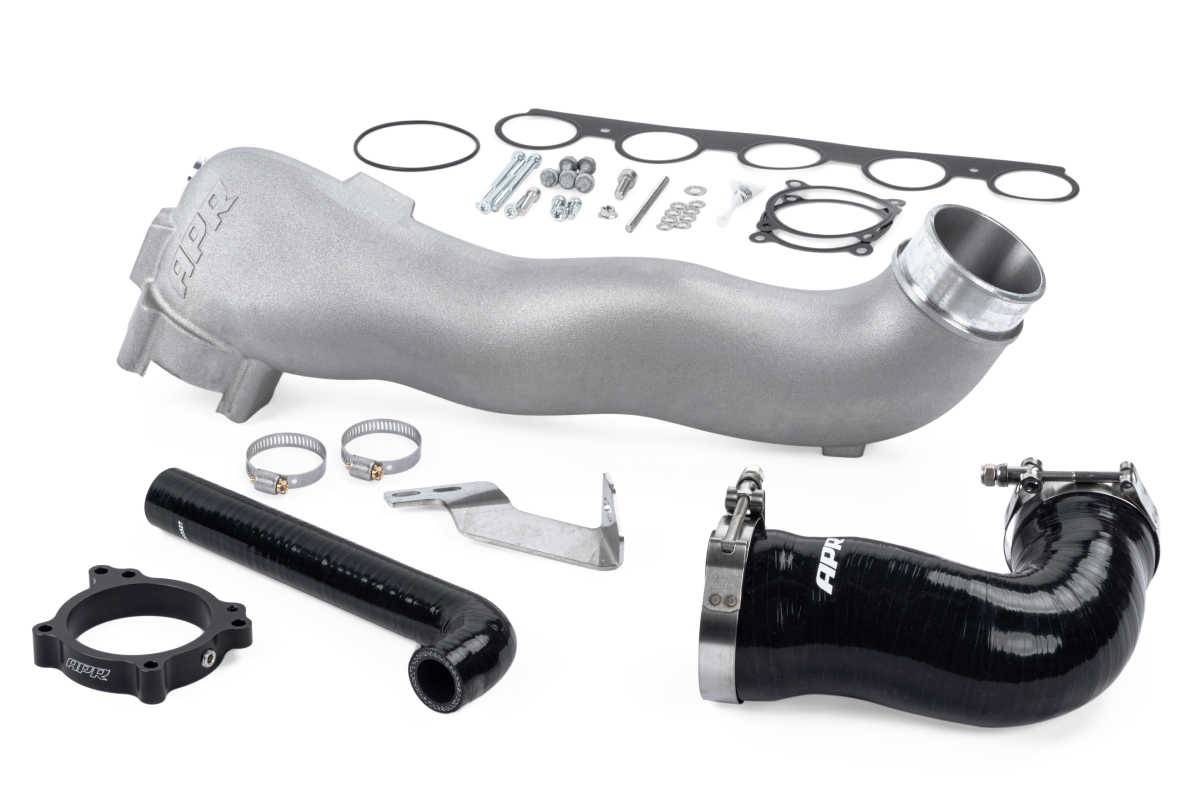 Features:
Flows 34% more than stock
Full system from intercooler to throttle body
Full-length oversized cast aluminum throttle body pipe with sweeping transitions
Eliminates 2 boost leak points
Multi-ply wire-reinforced fluorosilicone-lined intercooler outlet hose with EZ-flow stepped lips
Oversized setup starting at the intercooler outlet hose at approximately 72mm vs 64mm
Billet aluminum throttle body adapter with boost and vacuum reference point
High strength t-bolt clamps
New intake manifold gasket, throttle body gaskets, o-rings, and one-time use bolts
CNC-bent and laser cut mounting bracket
Silicone diverter valve reroute hose
Compatible with 2019+ vehicles with optional adapter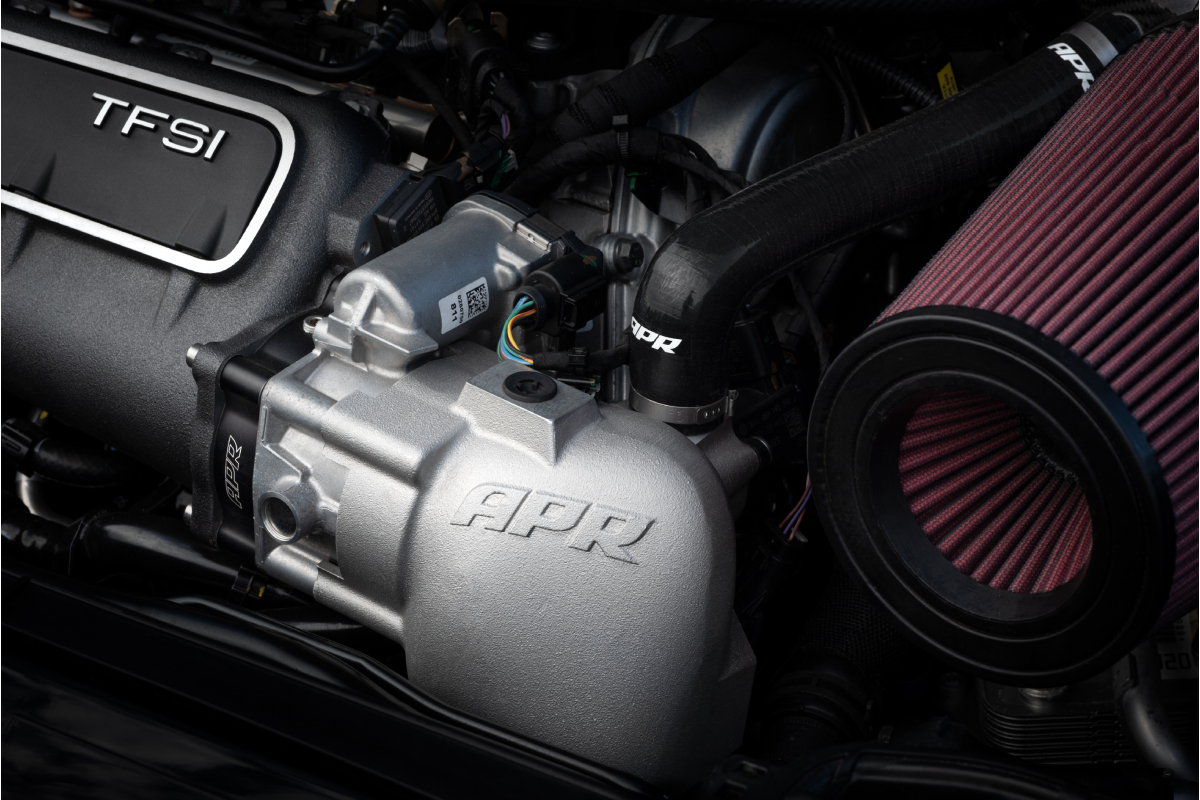 Fitment:
2017-2021 Audi RS3
2017-2021 Audi TT RS
Important Note: 2019+ model year vehicles require the MS100198-A adapter, unless the vehicle already has APR's full intake system with CI100038-G diverter valve adapter.
If you have any questions about APR or its products, feel free to contact us. You can reach us by phone at 1-480-966-3040 or via email at sales@vividracing.com.