Founded in 2009 by MHT Luxury Alloys, Fuel Off-Road wheels is one of the most trusted and time-tested names in the automotive market. For the last decade, Fuel wheels have been capturing the attention of off-road enthusiasts with their cutting-edge designs, fitments, and technological advancements. Today, Fuel Off-Road continues to be known for manufacturing some of the most advanced off-road wheels, offering the latest modern designs and engineering innovations on the aftermarket.
Fuel Off-Road prides itself on its ability to provide virtually every off-road enthusiast with the aesthetics and function they desire in a variety of fitments. Boasting applications for everything from stock to lifted, dually to trophy trucks, and a wide range of UTV applications, Fuel Off-Road offers the most comprehensive lineup of wheels available on the market today. With that said, Fuel UTV is pleased to announce its newly available 15-inch Ken Block Beadlock wheels in three different finishes.
Fuel UTV is excited to introduce its collaboration with Ken Block, famed driver and enthusiast behind the Gymkhana video series and Hoonigan brand. The Ken Block Beadlock is an all-new wheel that brings aggressive looks and innovative styling to the masses. Featuring a classic six-spoke design and a truly unique beadlock ring, these wheels will take your off-road vehicle to the next level.
Ken Block's signature "43" and an embossed Fuel logo are the final touches that bring passionate off-roaders one step closer to being part of the team. The Fuel UTV Ken Block Beadlock wheels are available in Matte Black, Matte Gunmetal, and Matte Bronze finishes with a black ring. They come in 15×6 +38mm sizes with the option of a 4×156 or 4×137 bolt pattern.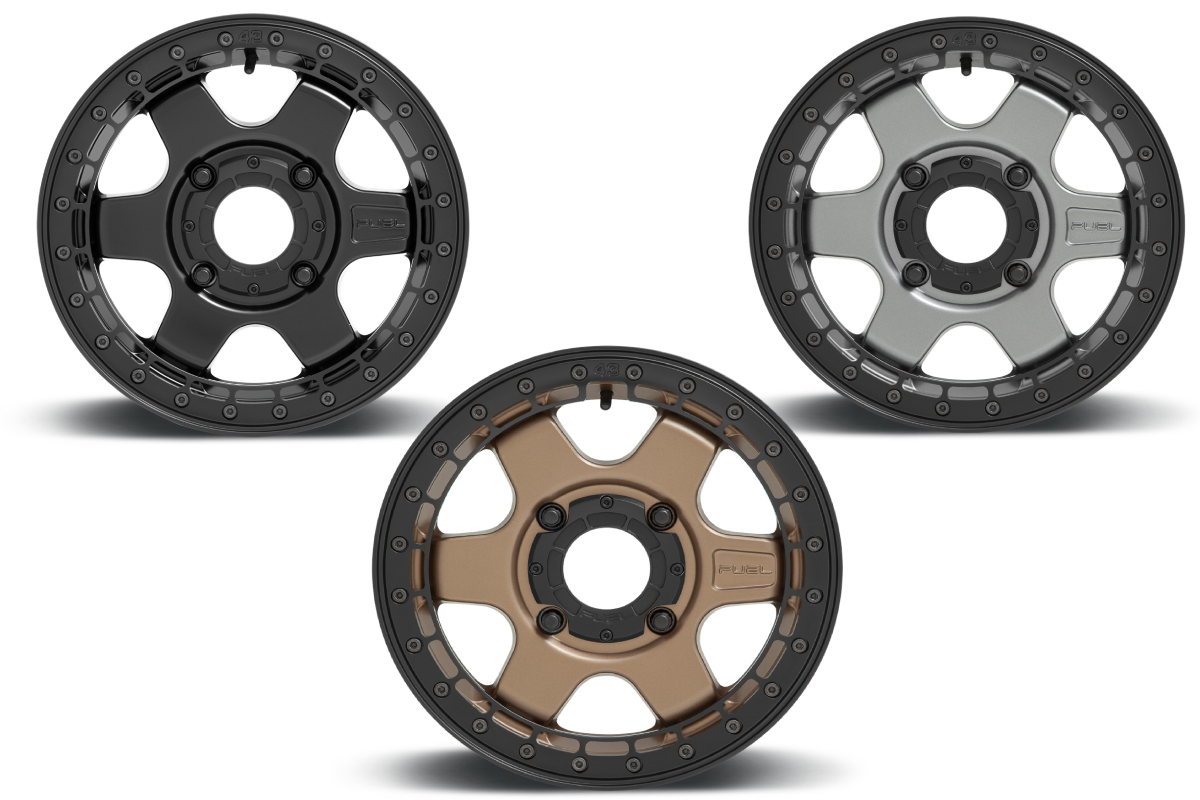 New Fuel Off-Road Beadlock Wheels:
If you have any questions about Fuel Off-Road, please do not hesitate to contact us. You can reach us by phone at 1-480-966-3040 or via email at sales@vividracing.com.