Legato is a musical term meaning, "seamless integration between notes." This body kit from ARK is just that, a seamless marriage between the already pleasing lines of the Genesis Coupe and the body extensions. The Legato was a concept featured at the Hyundai booth at SEMA. Because the Genesis at SEMA was just a concept there were still details to be worked out. Not only have they made the product more complete, but they have made it affordable as well.
Mike O'Brein VP of product planning at Hyundai Motor America said this about the Legato Body Kit,
"The ARK Legato Concept demonstrates the compelling appeal and versatility of the original Genesis Coupe production."
Now this piece of architectural genius can be yours. The kit is available in a 16 piece body kit for wide and non-wide body applications. The kit comes prepped to be primed and painted. Front and Rear bumpers will work with stock body without wide fenders. Minimal custom work needed. Each of the piece can be sold separately, but why break up a good thing?
For questions or availability, email sales@vividracing.com.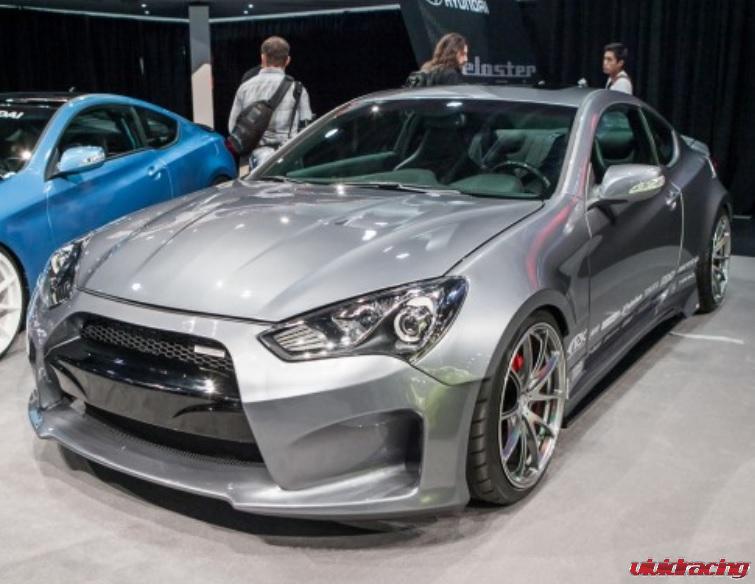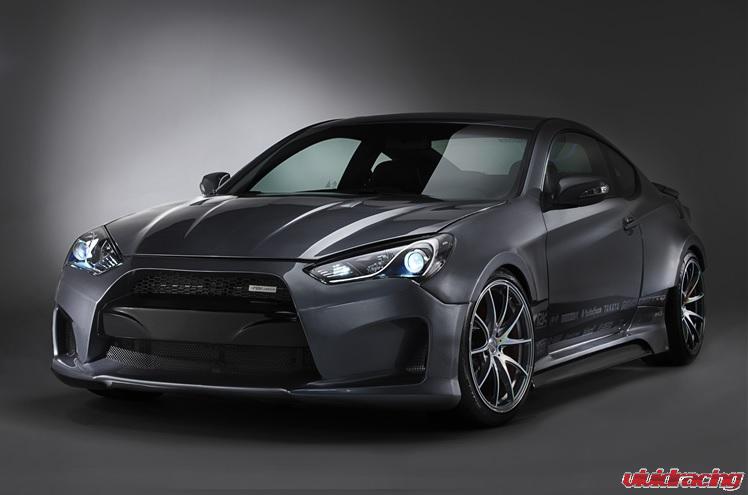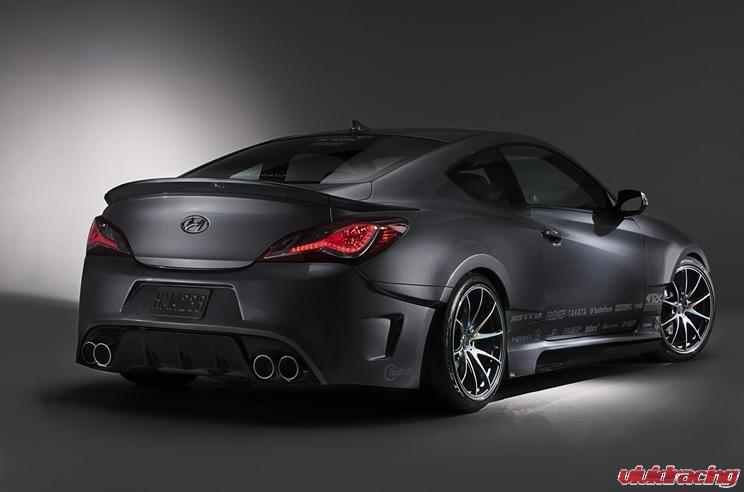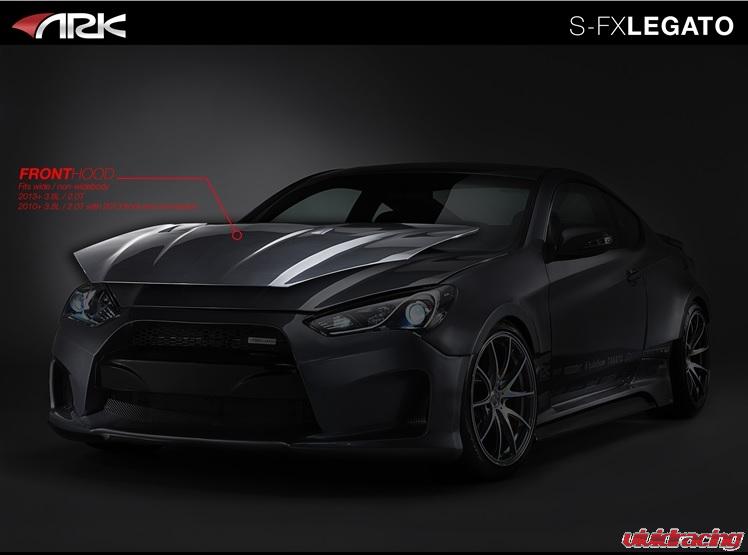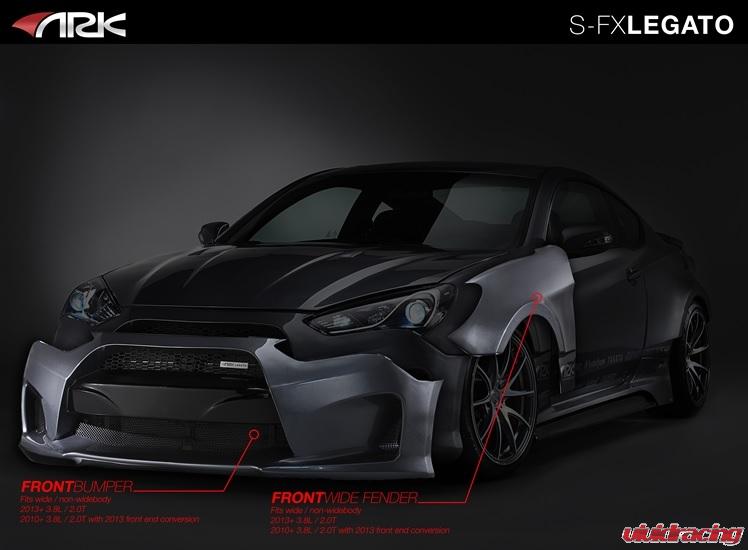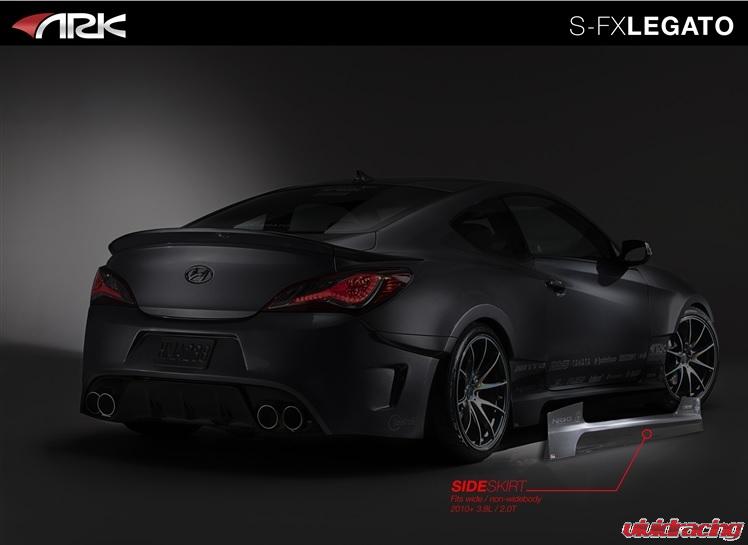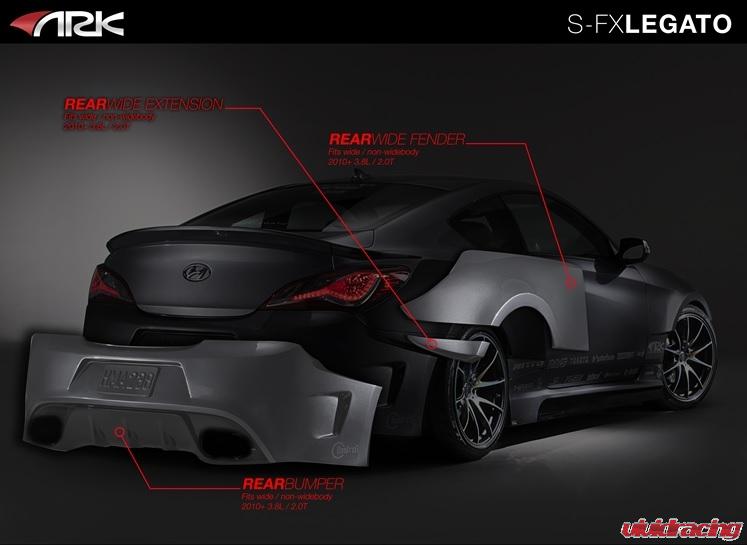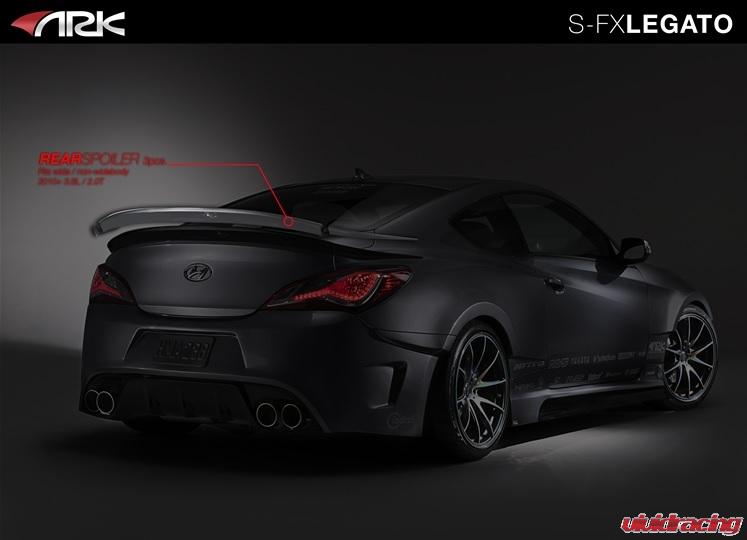 Related Images: