Lower Intake Temperatures and Improve Performance with an Arma Speed Intake
Bringing in cooler, more dense air into your engine will always have some performance benefits. Using a sealed style unit allows for the very best performance, over a traditional cone and heat shield. The new ARMASpeed intake for the Audi B9 A4 equipped with the 2.0 TFSI turbo engine uses a sealed style unit with a twist.
Instead of a plastic molded design, they implement a carbon fiber replacement airbox. They use a "Ram Air" styled air intake which feeds into an open filter, so you are able to draw in the coolest air possible. The enclosed airbox ensures engine heat does not get into the filter area. New couplers an tubing improve the air flow which helps optimize the performance gains.
If you have any questions regarding this intake system, please do not hesitate to contact us. We can be reached by phone at 1.480.966.3040 or via email at sales@vividracing.com.
Click here to view our entire catalog of ARMASpeed products
Features:
Carbon fiber intake for Audi A4 B9
Direct bolt on design, no modification needed
For year 2015+
No remapping of ECU/DME needed
Includes:
Front air scoop
Airbox
MAF sensor pipe
Arma Filter
Silicon pipe
Fixtures & Accessories
MSRP: $1099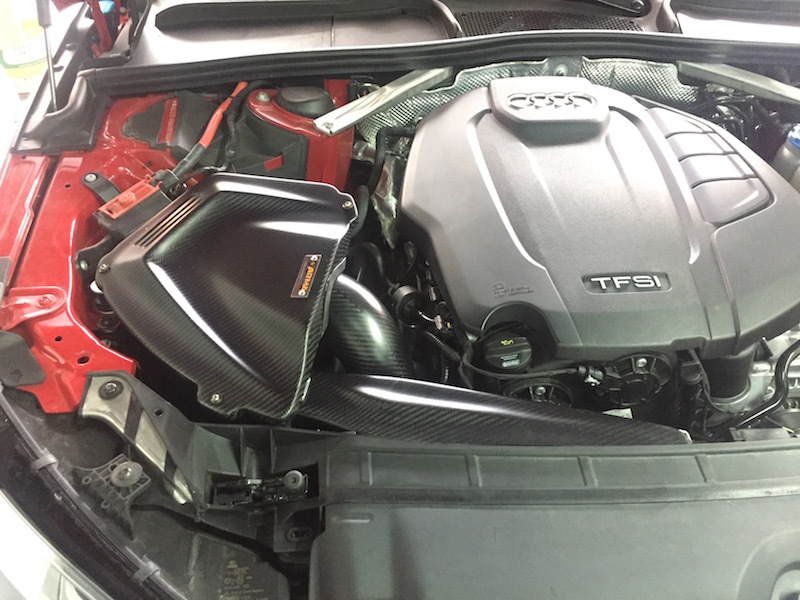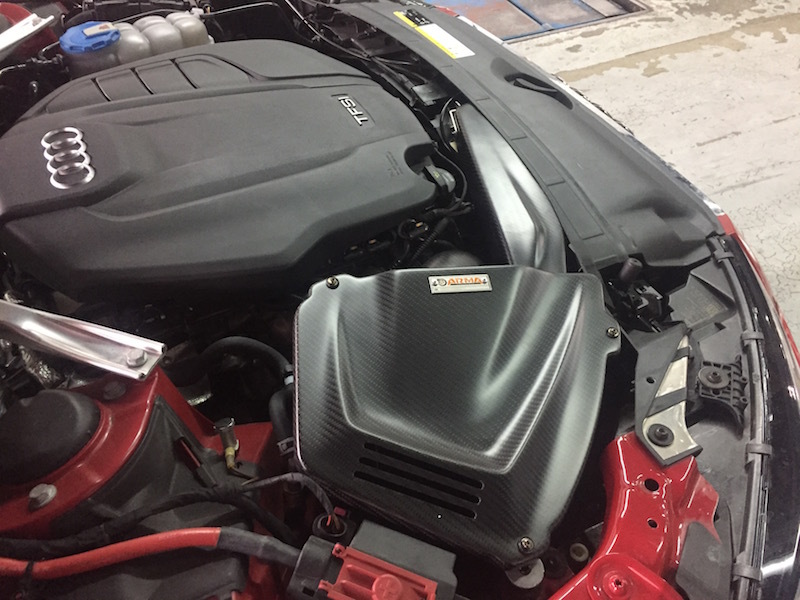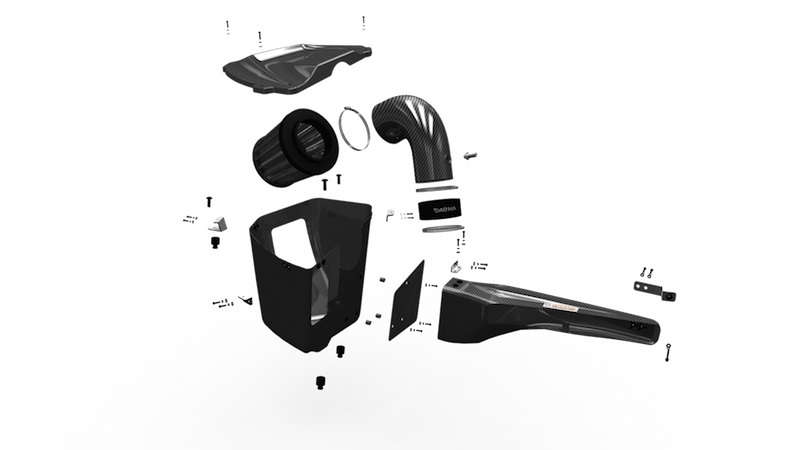 Related Images: