Skunk2 has been releasing high-performance parts for sport-compact vehicles for more than 20 years. Their products are designed using the latest computer simulation and modeling techniques, and on top of that, they are carefully tested in a controlled laboratory environment using state-of-the-art equipment. Their latest releases have been through the same process, so you can expect nothing but a top-notch quality performance throttle body. This is good news for car enthusiasts who are in the market for a new throttle body, as Skunk2 has recently released the ultimate K-Series performance throttle body that is a must-have for those who crave more power from their engines. Made to perfectly fit the 2002 – 2006 Acura RSX (2.0L Type S), and 2002 – 2005 Honda Civic (2.0L Si), the latest release from Skunk2 is designed to be used with Skunk2's Pro Series Intake Manifolds as well as OEM and other aftermarket intake manifolds for bolt-on horsepower and torque gains.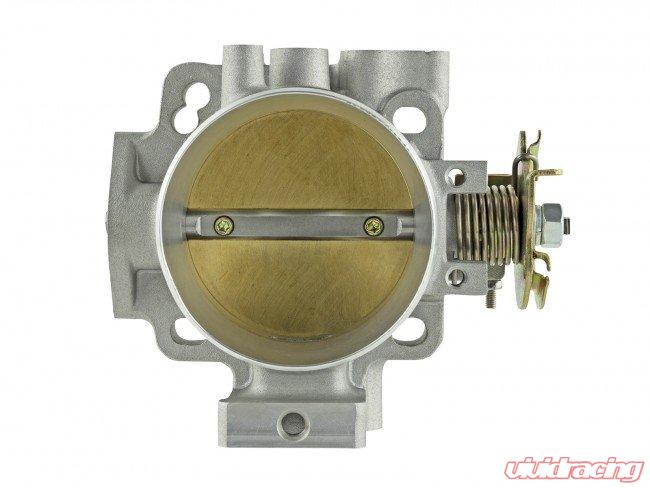 The exclusive Skunk2 Alpha K Series Throttle Body features a shot-blasted surface finish and it is guaranteed to maximize engine airflow at a competitive price. With the K Series, Skunk2 took into consideration the fact that a larger throttle body is required in order to produce additional power throughout the powerband on modified engines with increased airflow demands, which is why they have released the 70mm, and the 74mm Alpha Series Throttle Body for Honda K Series Engines. When you buy the Skunk2 Alpha K Series Throttle Body, it comes with sealed ball bearings, a precision machined throttle plate, and a honed oversized bore that insures smooth operation on the most aggressive naturally aspirated and forced induction applications.
Features:
Precision Die-Cast Aluminum
Fine Shot-Blasted Surface Finish
Precision Machined Brass Throttle Plate
Compatible w/ OEM Throttle Cable
Needle Bearings with Seals for Smooth Leak Free Operation
New Throttle Body Gasket and Hardware
Dual bolt pattern PRB/PRC and RBC/RRC intake manifold
Purchase the Skunk2 Alpha Series 74mm Throttle Body Acura | Honda 2002-2006 by CLICKING HERE
CLICK HERE to purchase the Skunk2 Alpha Series 70mm Throttle Body Acura | Honda 2002-2006
NOTE:
Due to Larger Diameter… You Must Use A Skunk2 Pro Series Intake Manifold or Make Adjustments to Intake Manifold Throttle Body Flange to Match Bore and Keep IAC (Idle Air Control) Passage Separate.