In trying to keep up our extensive collection of awesome YouTube videos, we headed out to film our Project Nissan GT-R II.  With our VF Supercharged BMW M3 as the support vehicle, we went East to the Arizona mining circle which consists of Kearny, Winkleman, Globe, and Miami (yes I said Miami, Google it).  As we winded through the 2 lane rolling and curvy hill Highway 177, we took some time to stop and shoot some photos.
Standing stout in front of a old video and game store in the town of Winkleman, the silver GT-R shows off its super concave Niche 3piece 21 inch wheels and Pirelli tires.  Lowered on KW Variant 3 coilovers, the GT-R has just the right stance for function and style.  Ripping through the highway, I was extremely impressed with the GT-R's performance soley based right now on a Cobb Accessport ECU tune and the new Agency Power titanium catback exhaust.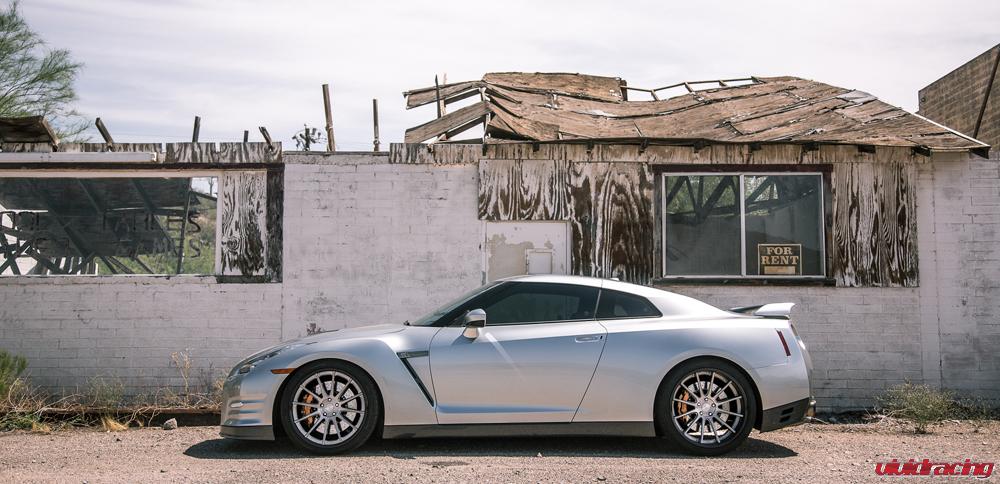 Stopping at a copper mine, we were able to pull right up to the Copper Basin train engine to snap some photos (coming soon here).  Just a 100 feet off the highway, the silver GT-R with its tinted brushed centers and gloss black lip wheels photographed well against the seamingly bland,gray trains.  For fun, we snapped a pic of the 620HP BMW M3 work horse, aka, support car.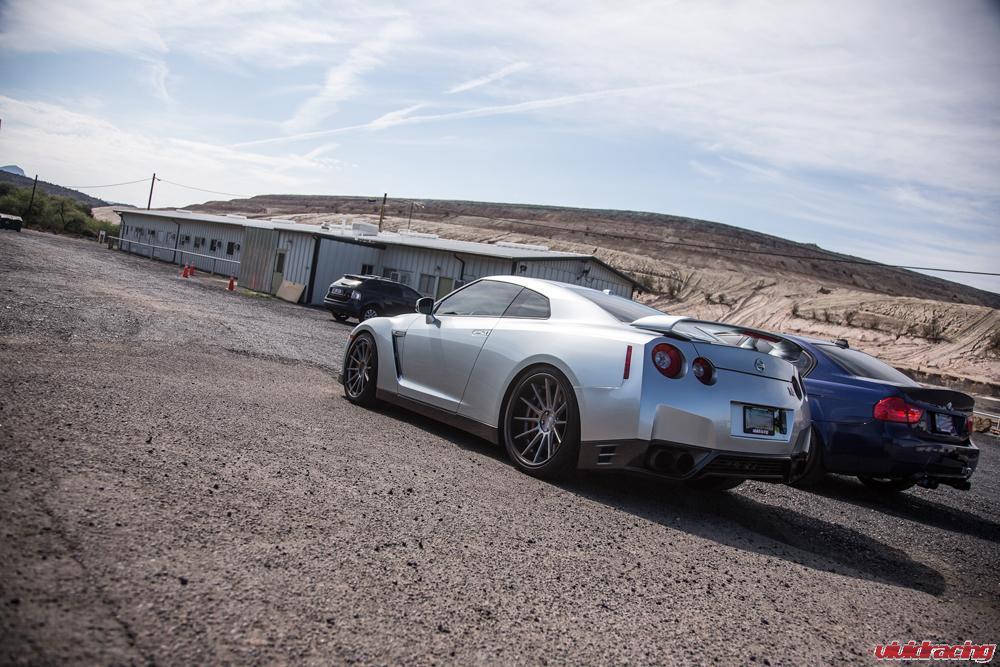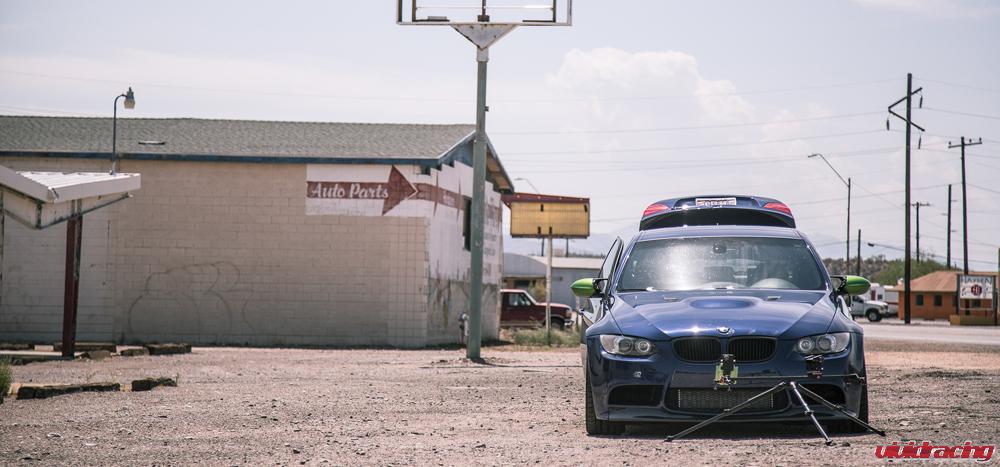 We soon hopped back on the highway headed back to Superior where we headed further East on the US 60 ripping up the winding road, through the tunnel, and into the town of Globe.  Another huge mining town, if you creep off the highway, you definitely feel like you are in another world.  Rolling back into the old "downtown" area, the once booming mining town was looking rather bland and abandoned.  We found this old reddish pink and blue building and next to it lie stairs.  Stairs that went up and up and up this hillside.  They looked to go for maybe 100 yards.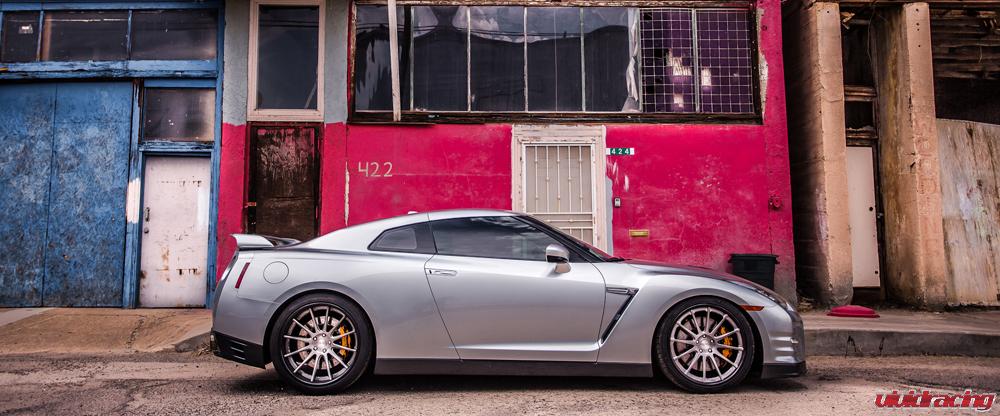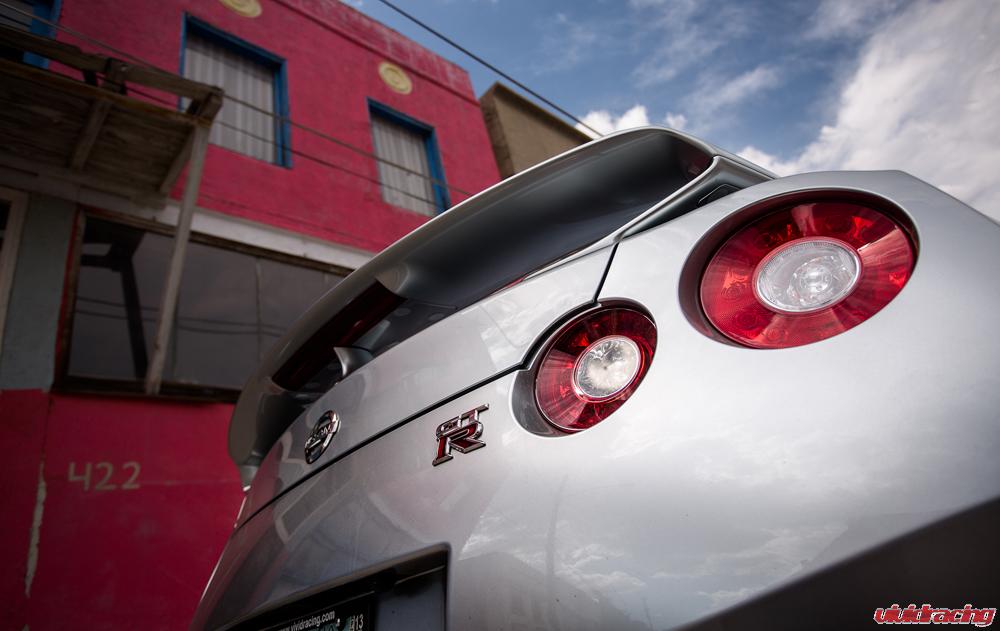 After we finished shooting photos and refueled, we headed back down to the "big city" where the once 2 lane US 60 is now 4 lanes and we were able to take some spectacular rolling shots.  So if you like these photos, make sure to SHARE them around and stay tuned as we have 1 badass video coming your way!