Here at Vivid Racing, we are big Porsche fans. We've worked with every kind of Porsche imaginable and developed products for a wide range of Porsche products. One of Vivid Racing's Porsche specialists, Austin, just picked up a new set of Vorsteiner V-FF 107 wheels for his 981 Cayman S and went up to a local mountain road for some photos.
Wheel Specs:
Lug Pattern: 5×130
Front: 20×8.5 +45mm
Rear: 20×10 +38mm
Color: Carbon Graphite
Center Caps: Optional Red Color
The V-FF 107 is a modern take on the classic mesh design which became popular in the 1970s and 1980s motorsports scene. Vorsteiner's modern rendition of this mesh style combines two split-five-spoke designs in one wheel, creating that classic mesh appearance.
Austin's Porsche also has a set of lowering springs from H&R Suspension, giving it a much more attractive stance. The exhaust is from Agency Power, as is the GT3 throttle body kit. Check out the stunning photos below and let us know what you think in the comments below!
If you have any questions, please do not hesitate to contact us. We can be reached by phone at 1.480.966.3040 or via email at sales@vividracing.com. Purchase Vorsteiner V-FF 107 wheels here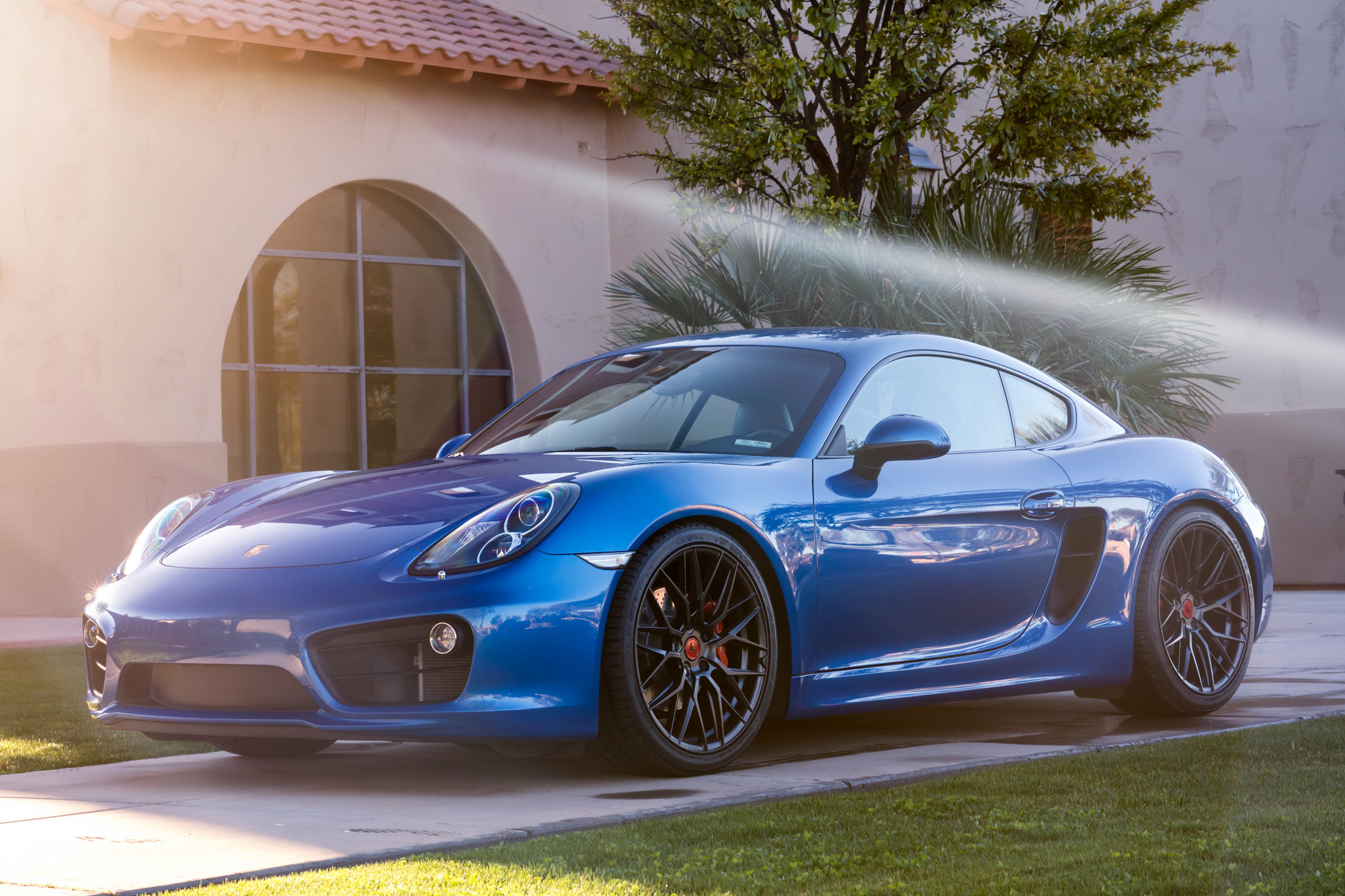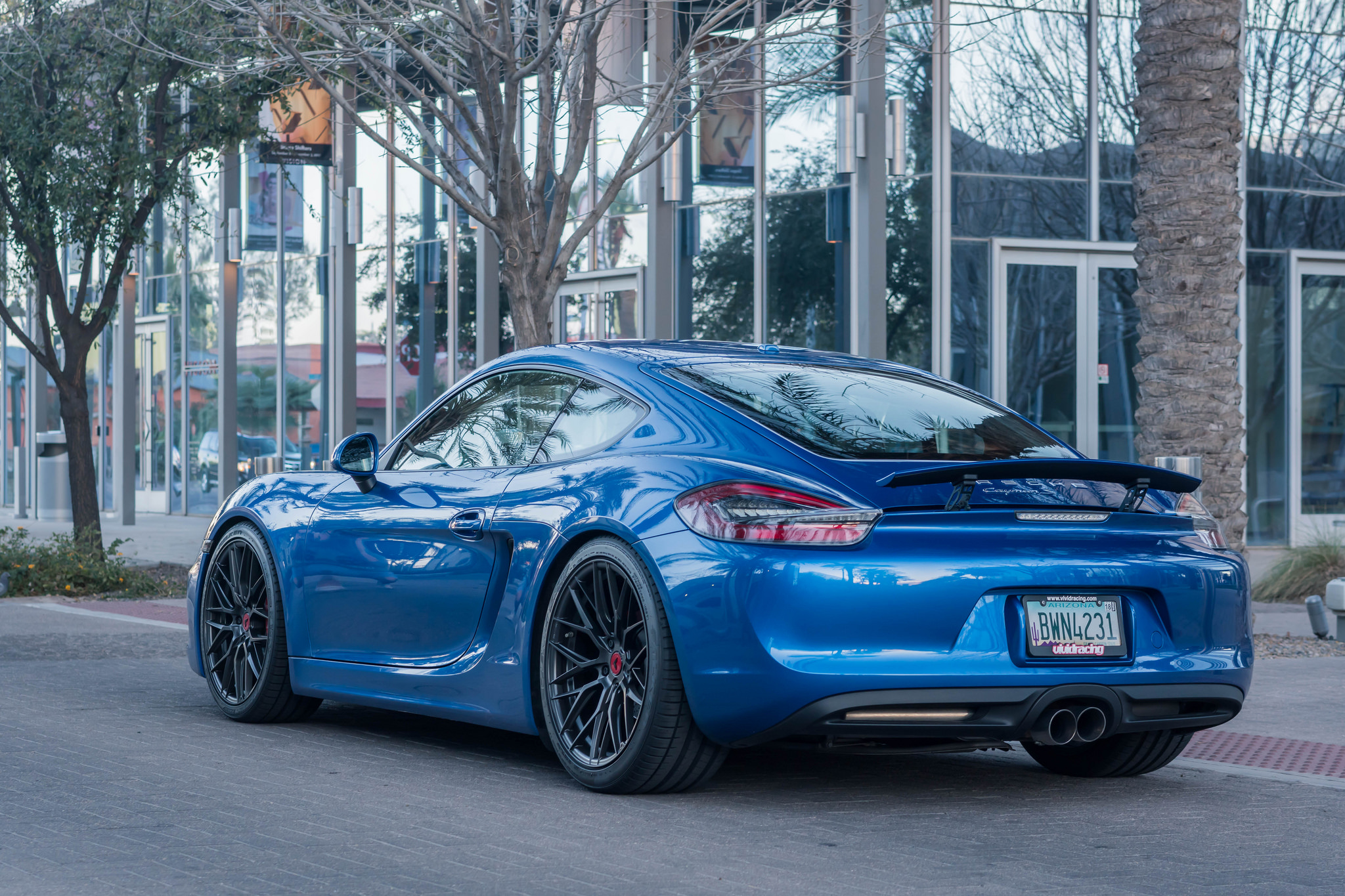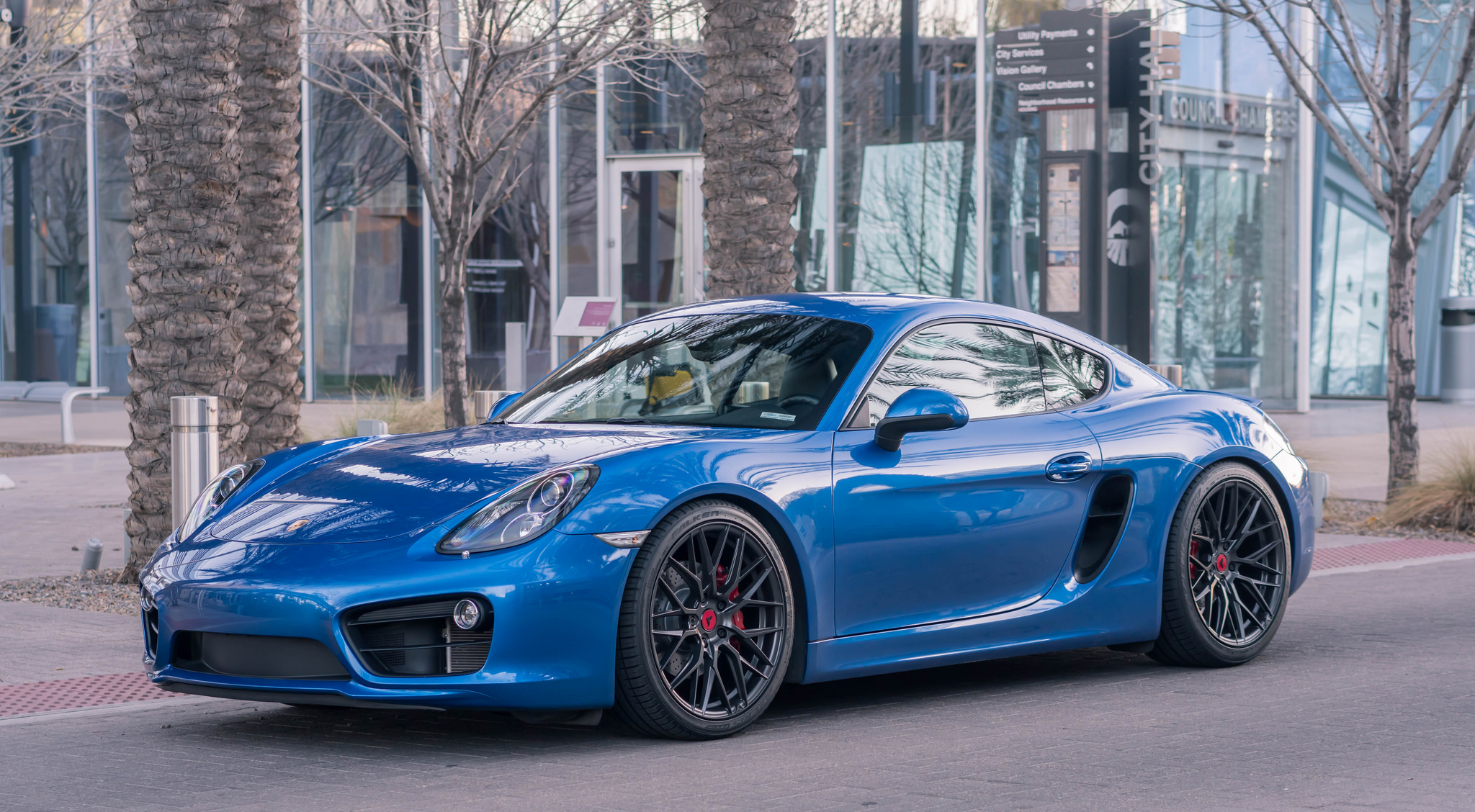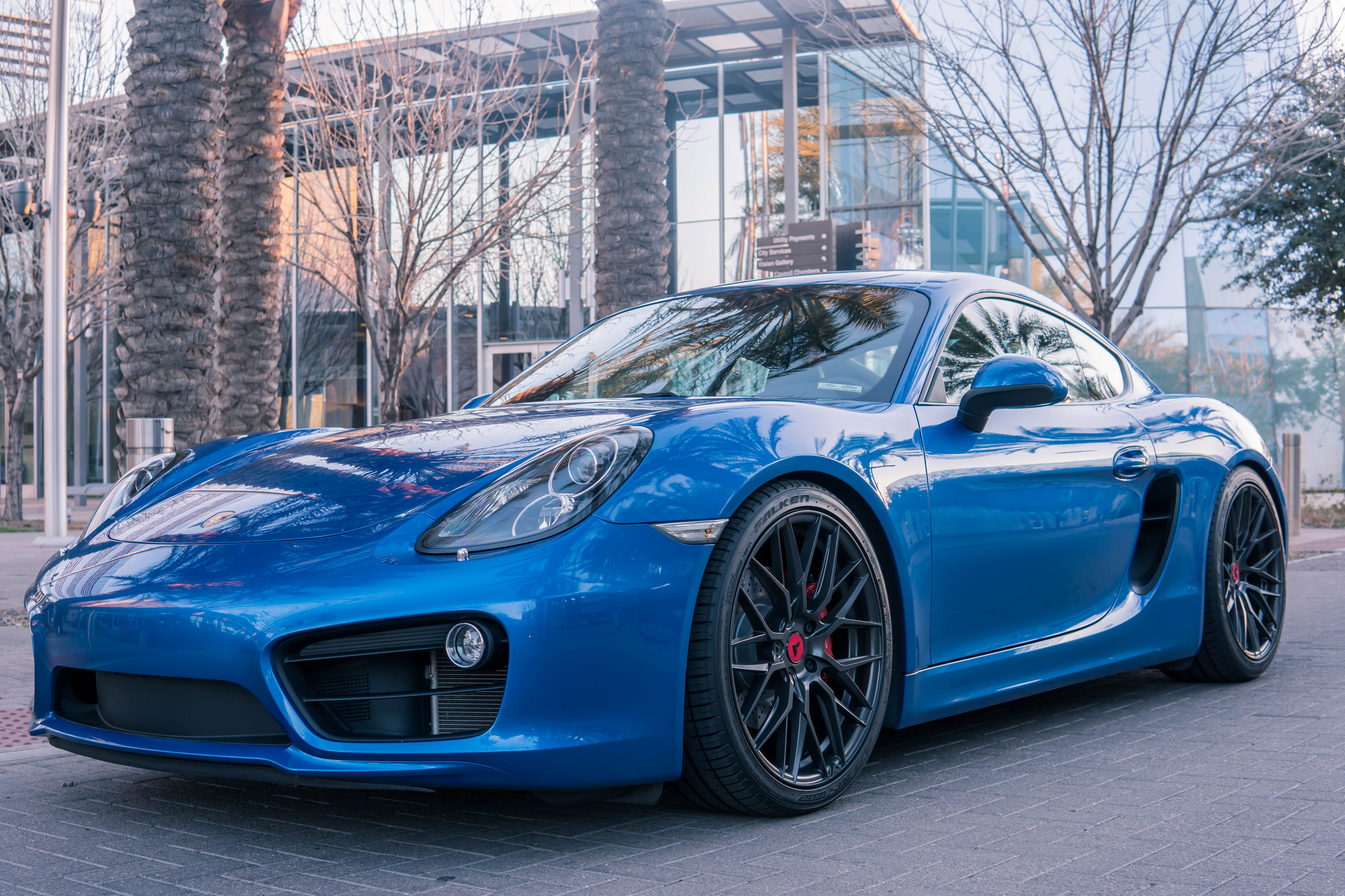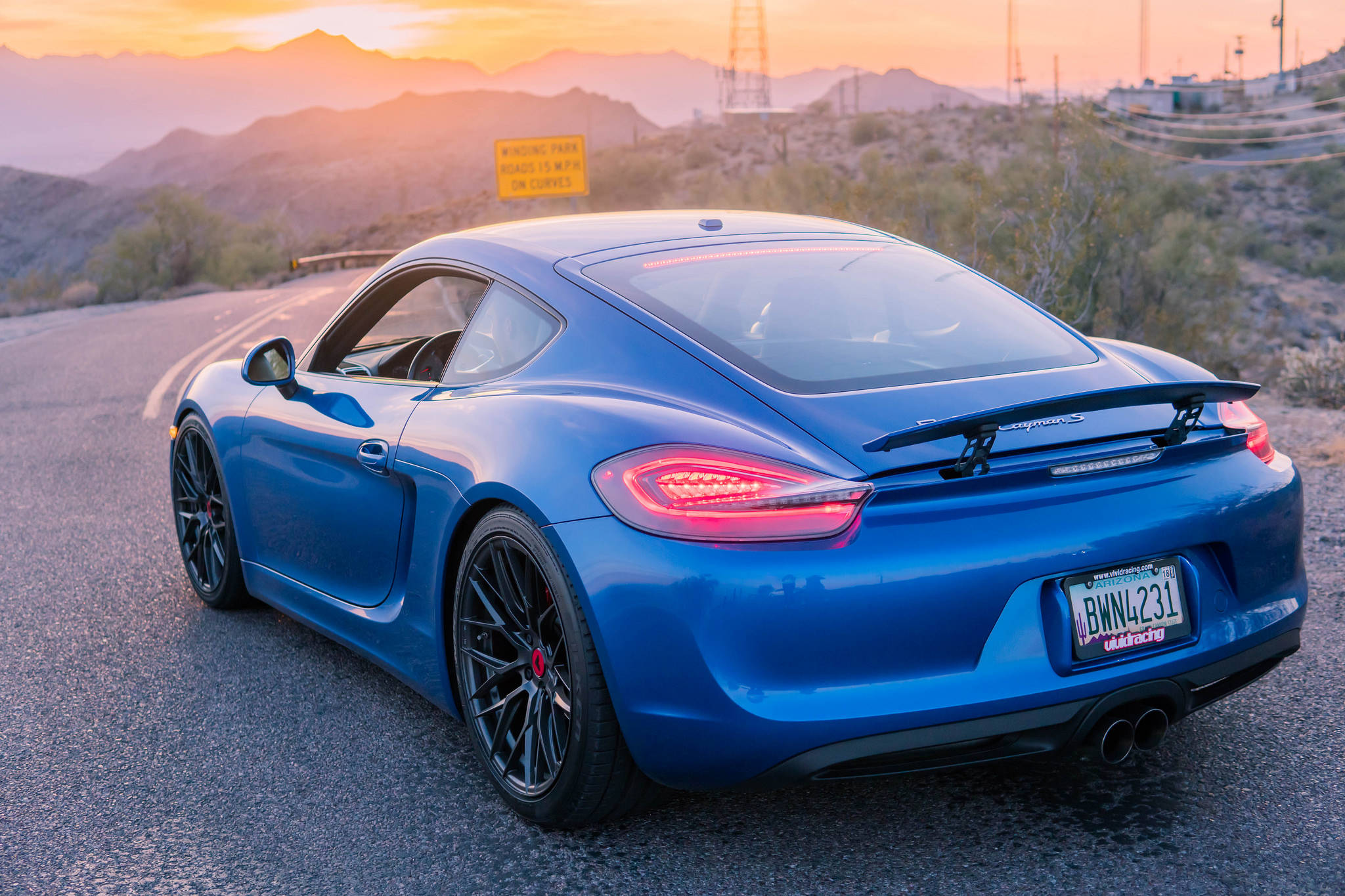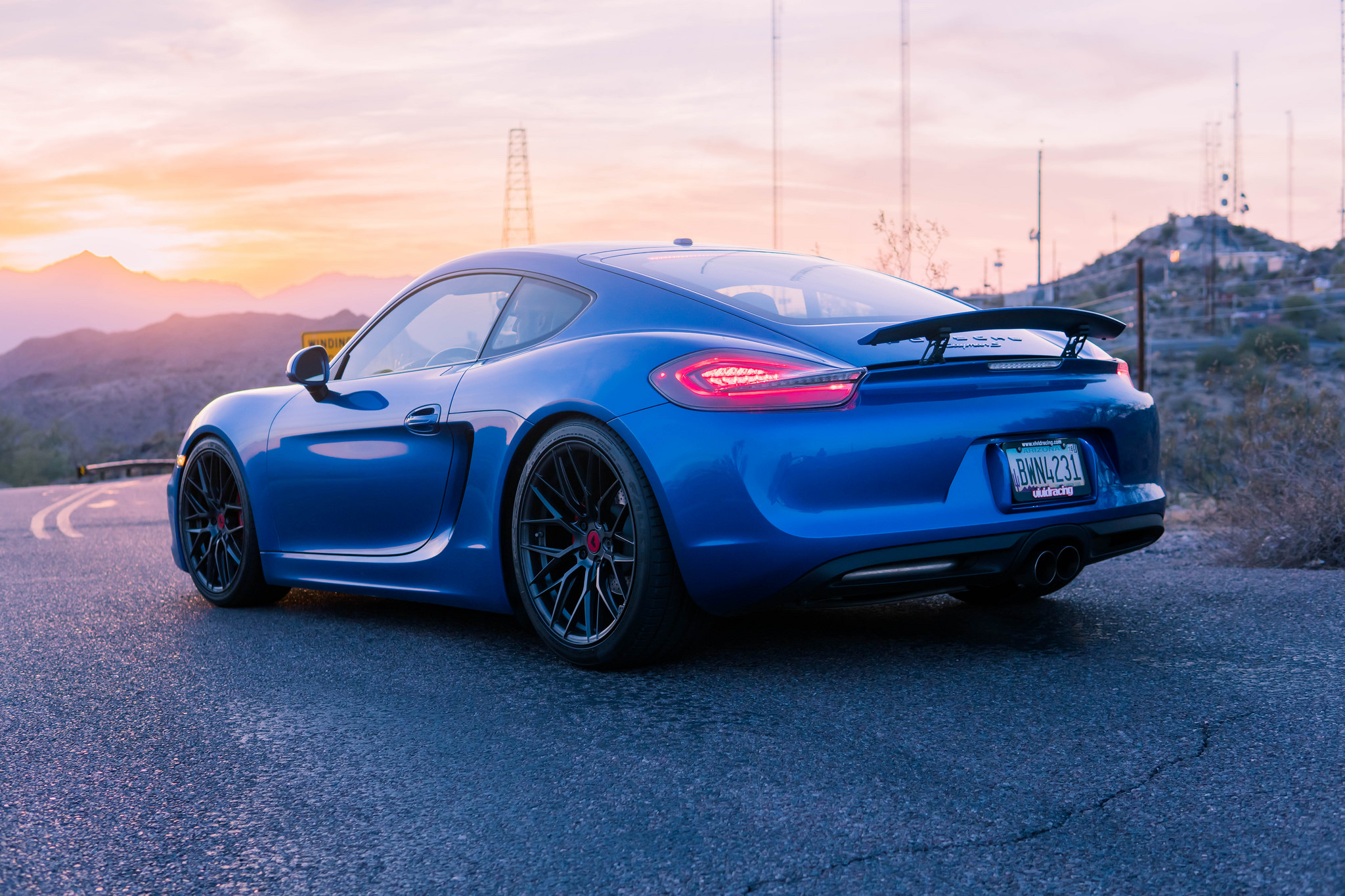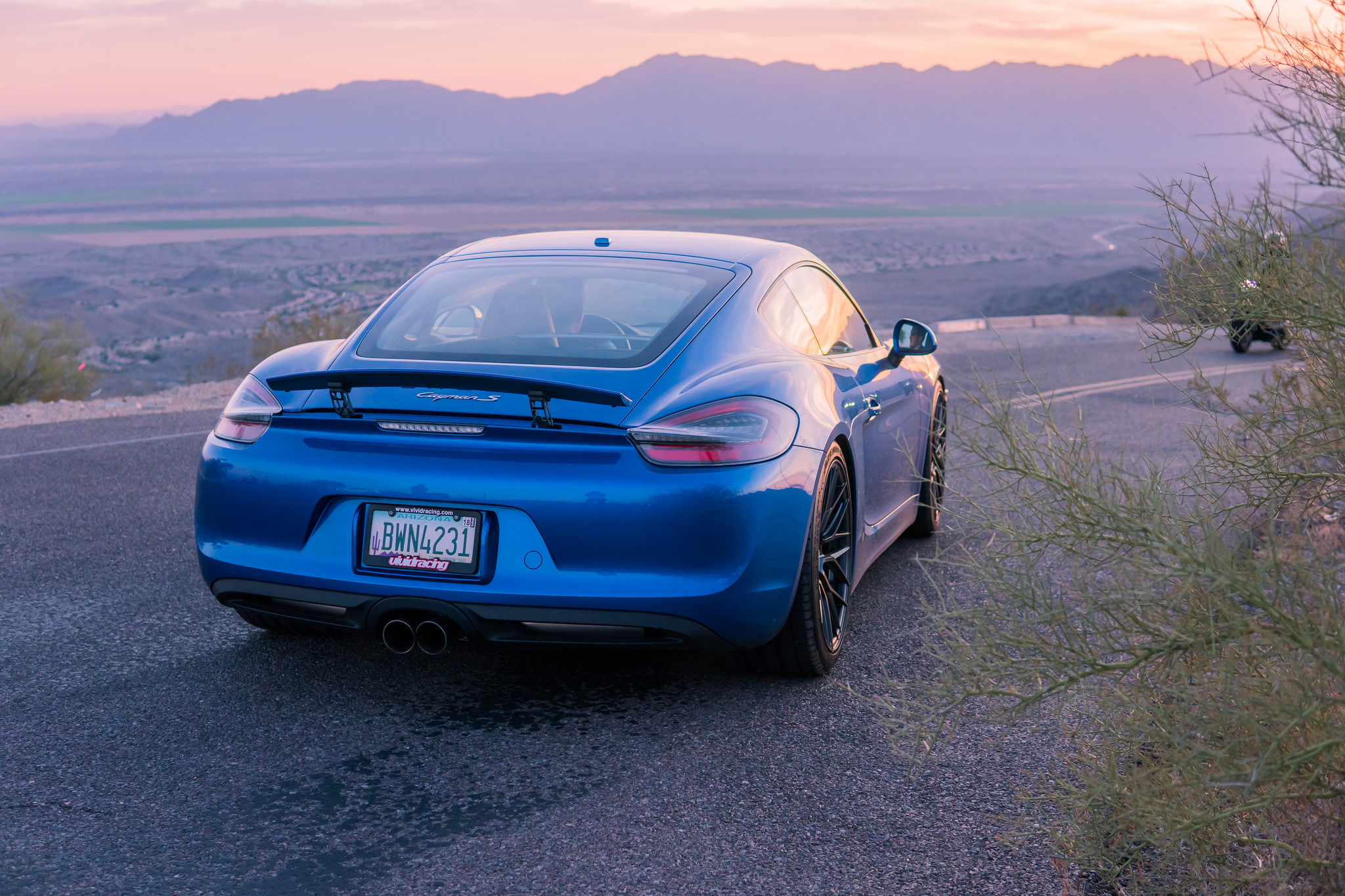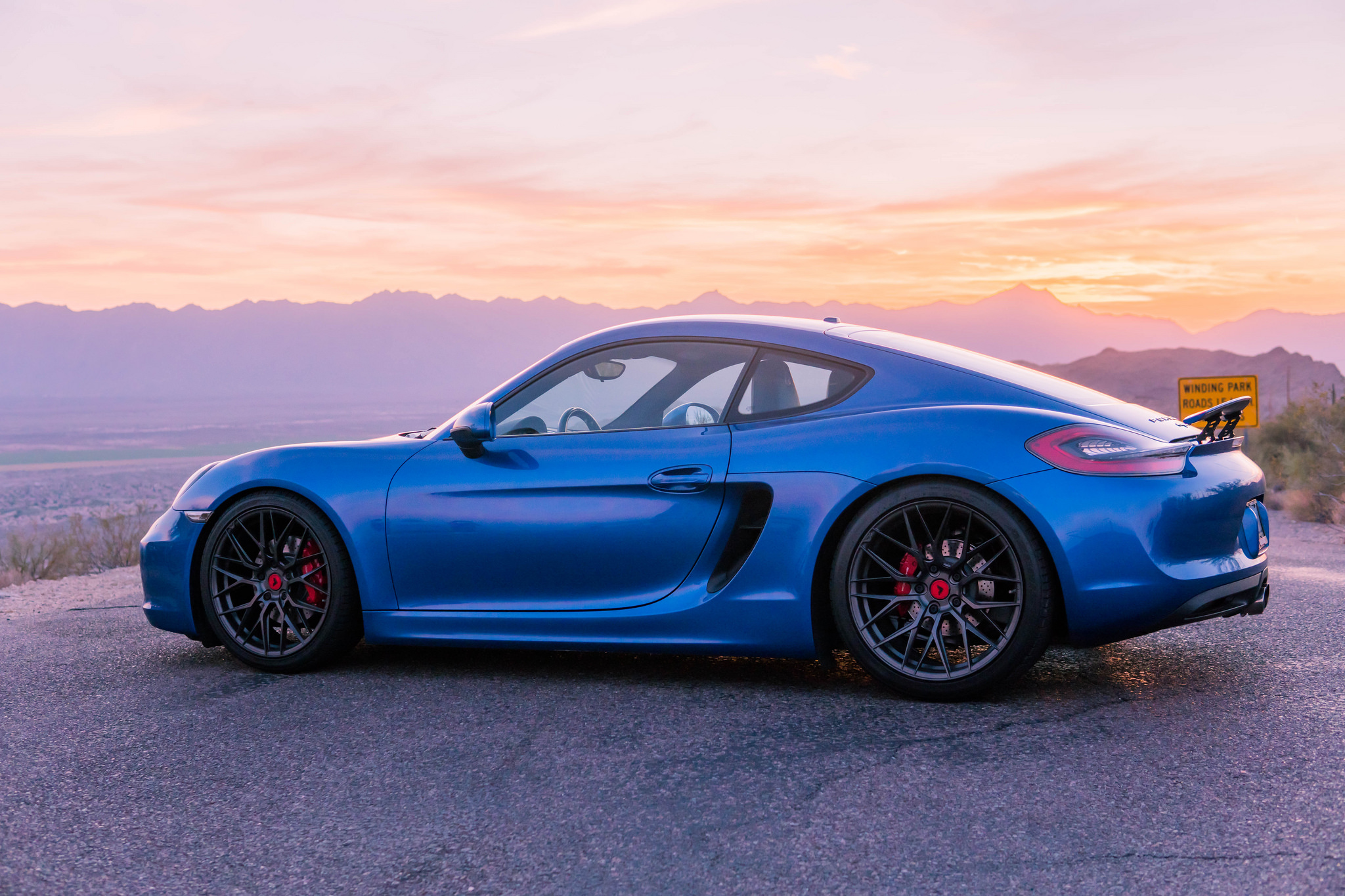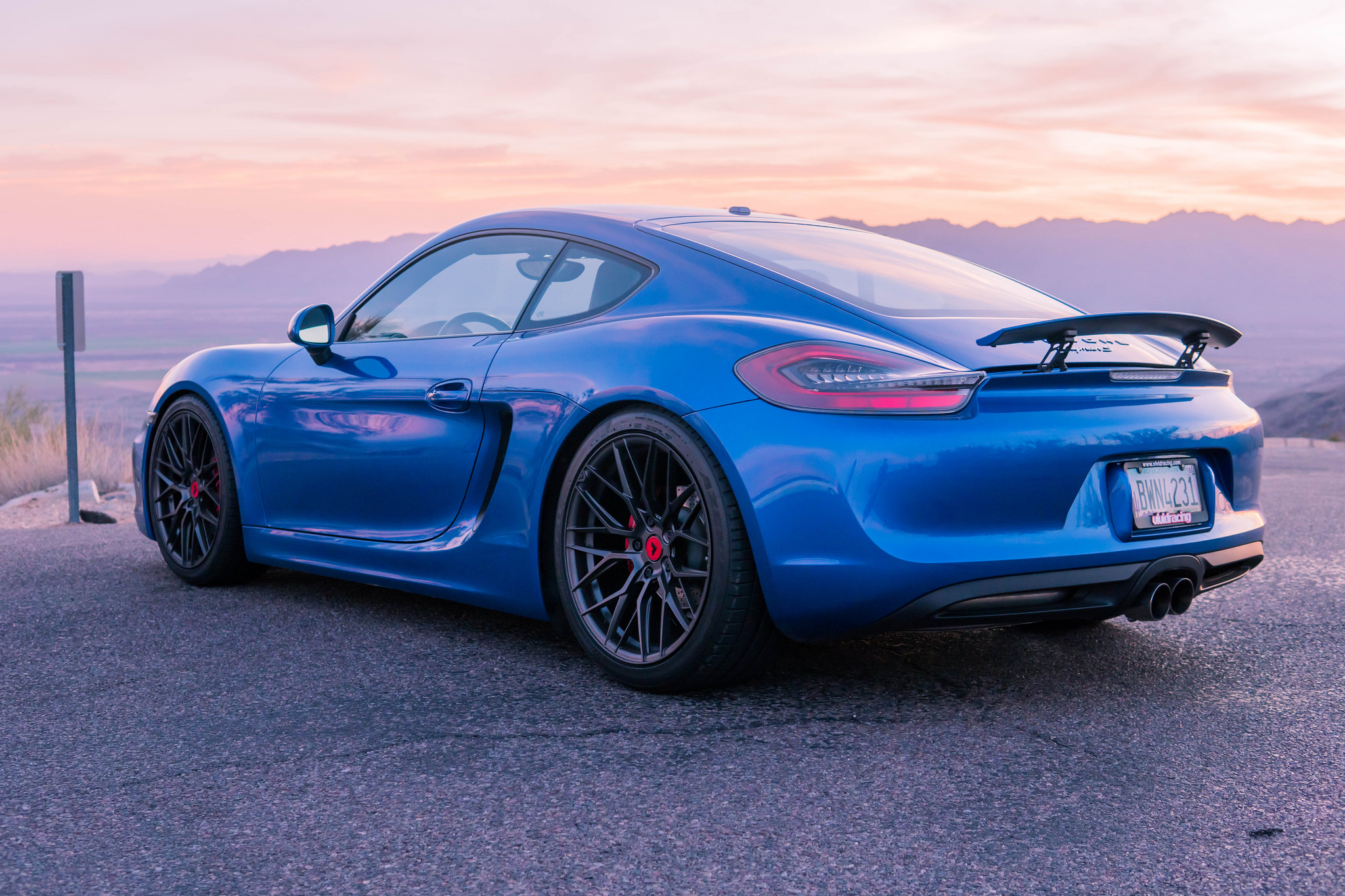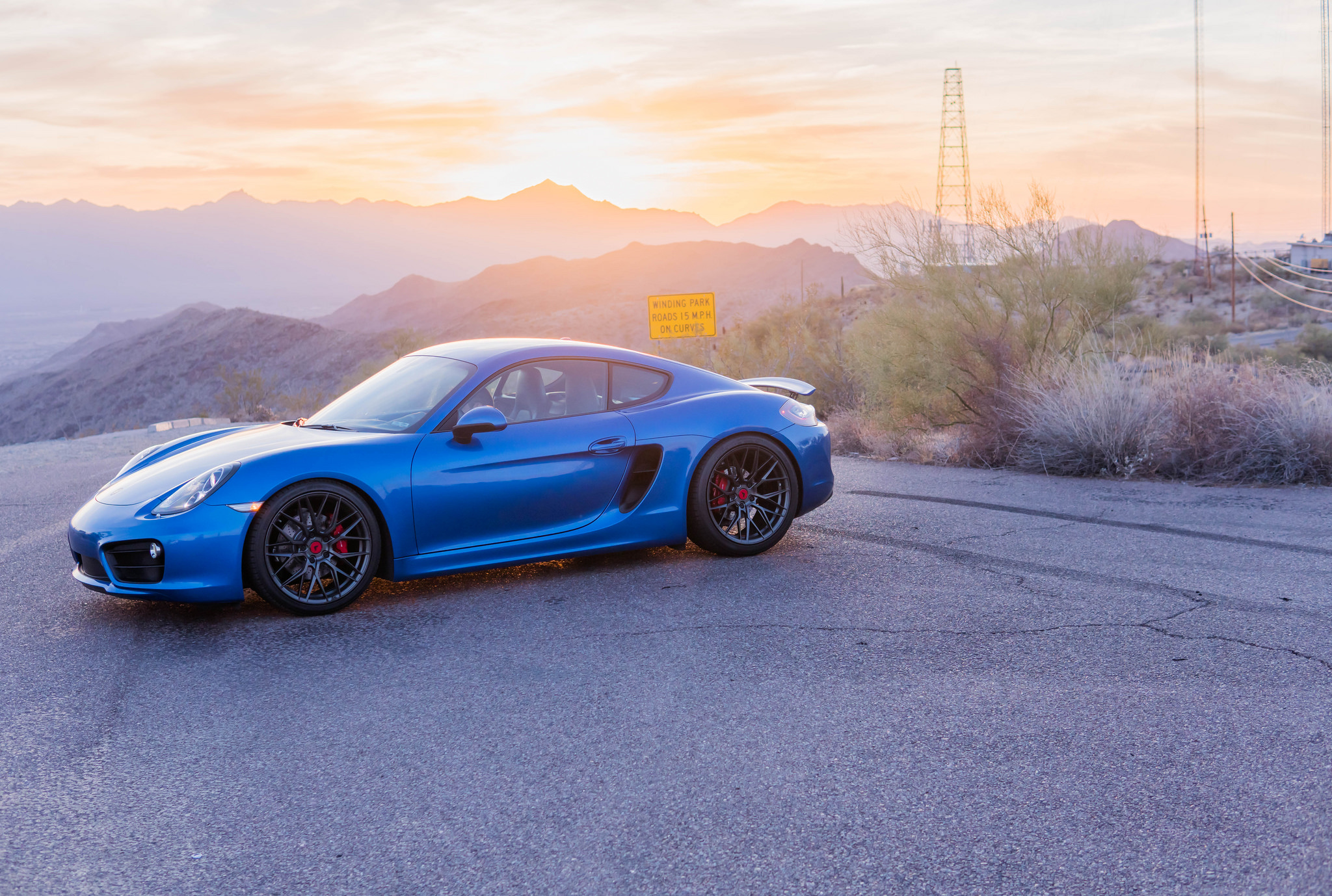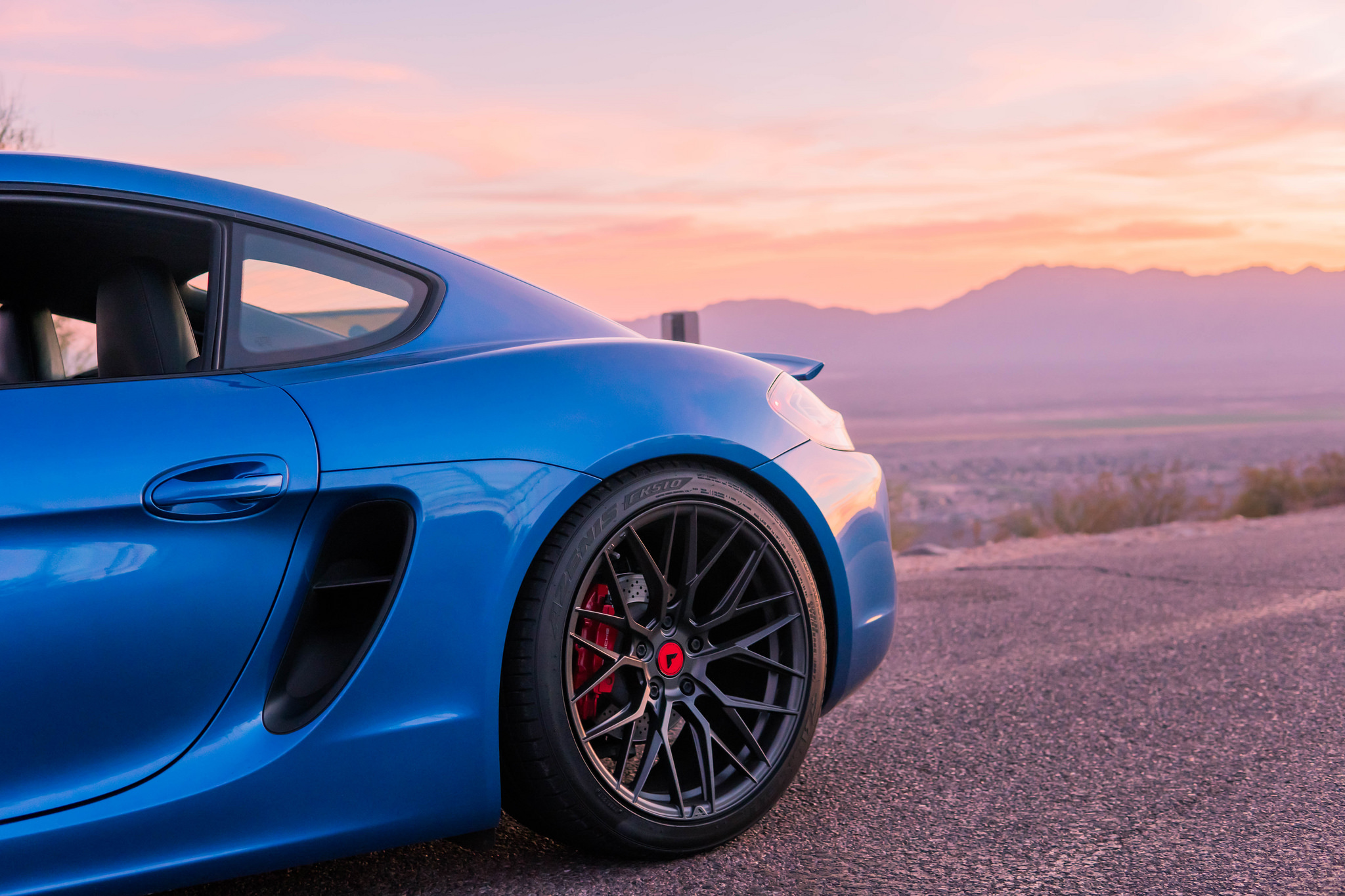 Related Images: