Anyone who has driven a turbocharged Porsche knows how powerful and fun they are. The 991.2 Turbo S, in particular, is an absolute monster with 580hp and 516 lb-ft coming from a 3.8-liter flat-six. The variable geometry turbos help make tons of low-end torque with great throttle response while still making awesome top end power. The 991 Turbo S might be fast enough for some people, but us enthusiasts always want more power. There are lots of great aftermarket parts for the 991.2 Turbo S, but without a proper ECU tune, you'll never experience the full performance.
Porsche didn't squeeze every drop of power from the Turbo S because they didn't need to. Plus, keeping the engine held back may help with emissions testing. The ECU controls everything the engine does, and an ECU tune will adjust parameters such as air/fuel ratios, ignition timing curves, target boost levels, and more. By adjusting the parameters to make the engine run more aggressively, more power is created. As we found on our in-house dyno, the 991.2 Turbo S sees massive power increases throughout the entire power band. Be sure to check out the video below!
Stock Horsepower: 580 HP
Stock Torque: 516 LB-FT
VR Tuned Stage 1 Horsepower: 638 HP
VR Tuned Stage 1 Torque: 605 LB-FT
VR Tuned Stage 2 Horsepower: 656 HP
VR Tuned Stage 2 Torque: 612 LB-FT
If you have questions, please contact us. You can reach us by phone at 1-480-966-3040 or via email at sales@vividracing.com.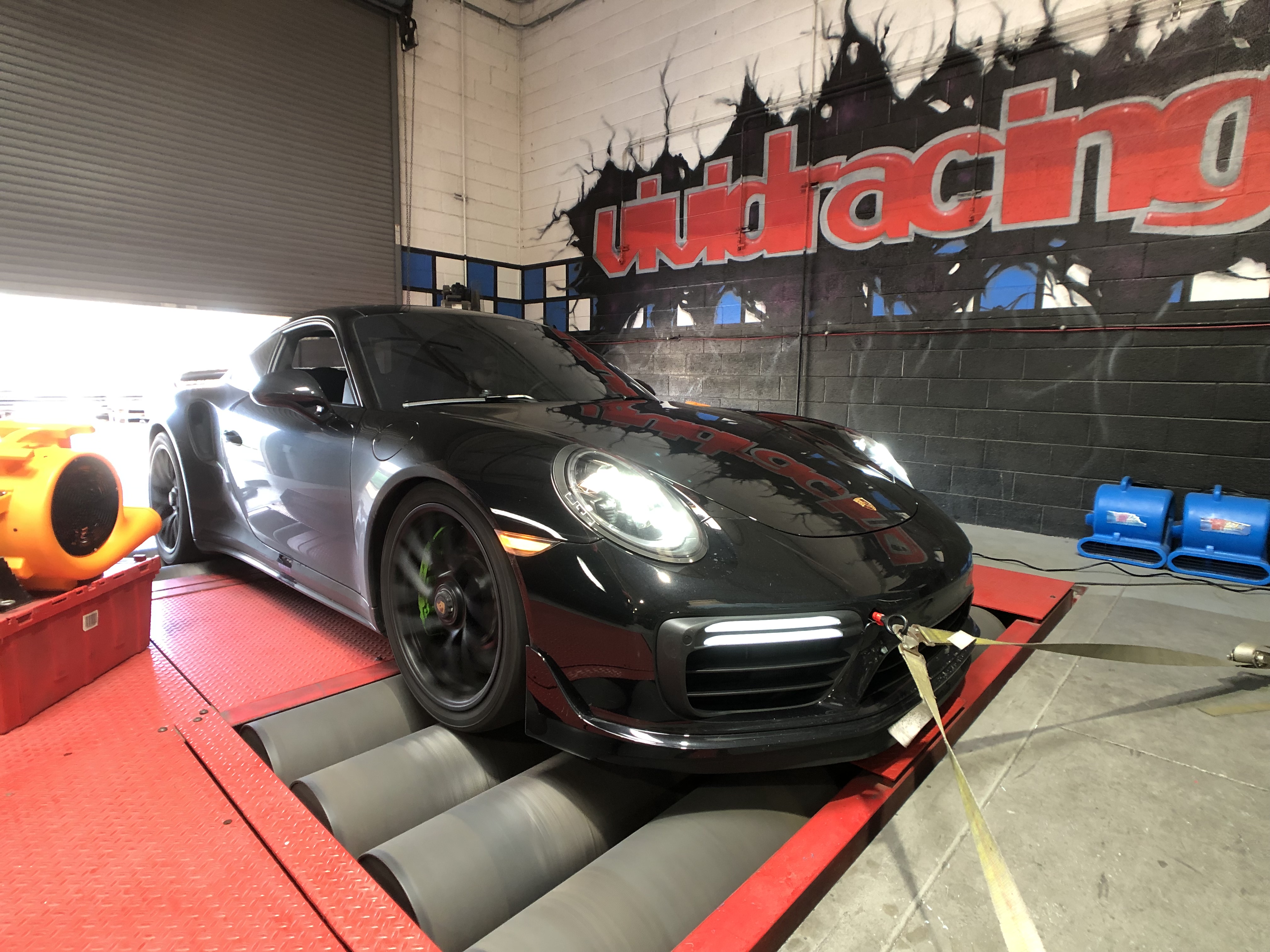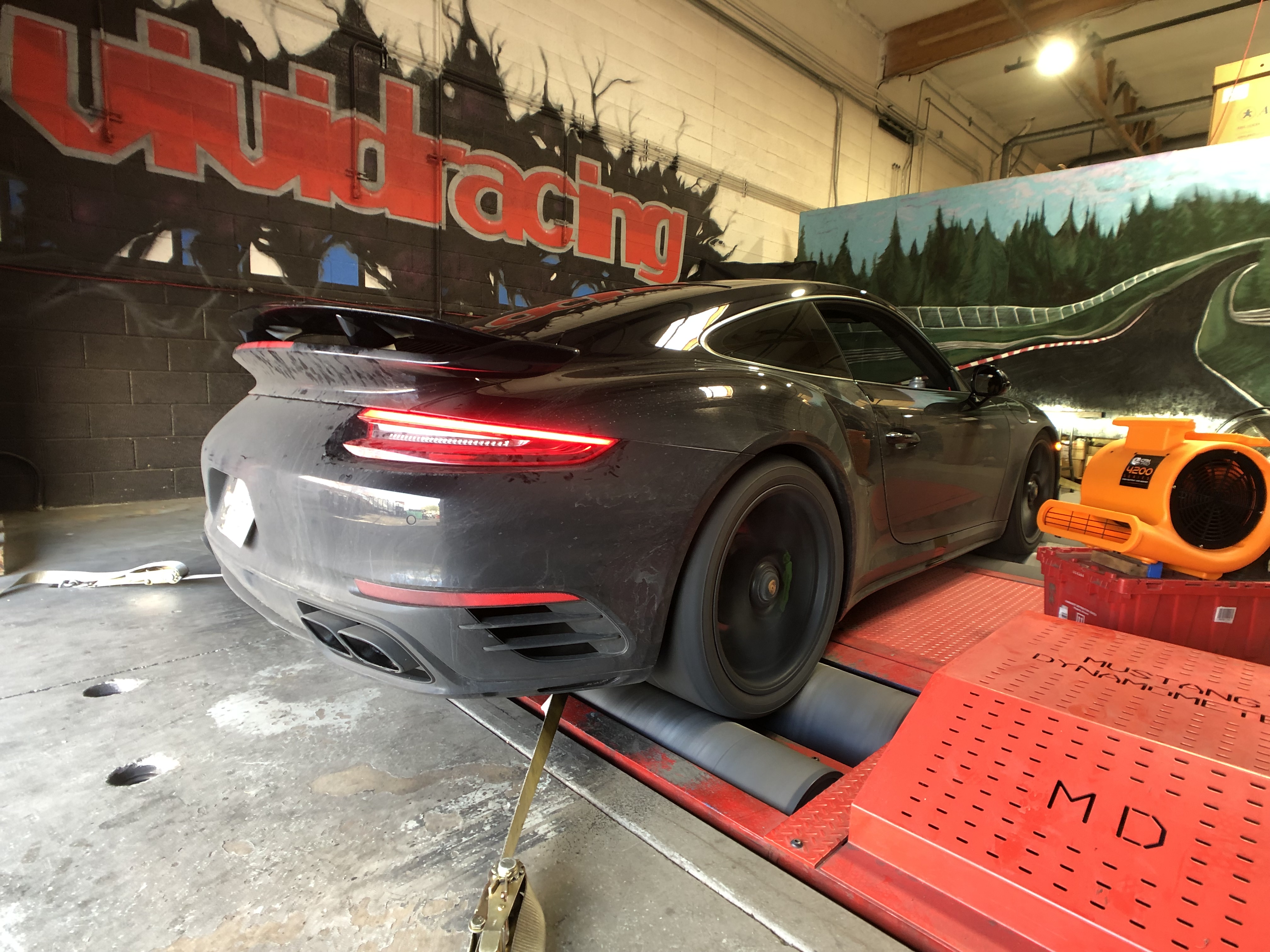 Comparing the 991.2 Turbo S, 991.1 Turbo S, 991.1 Turbo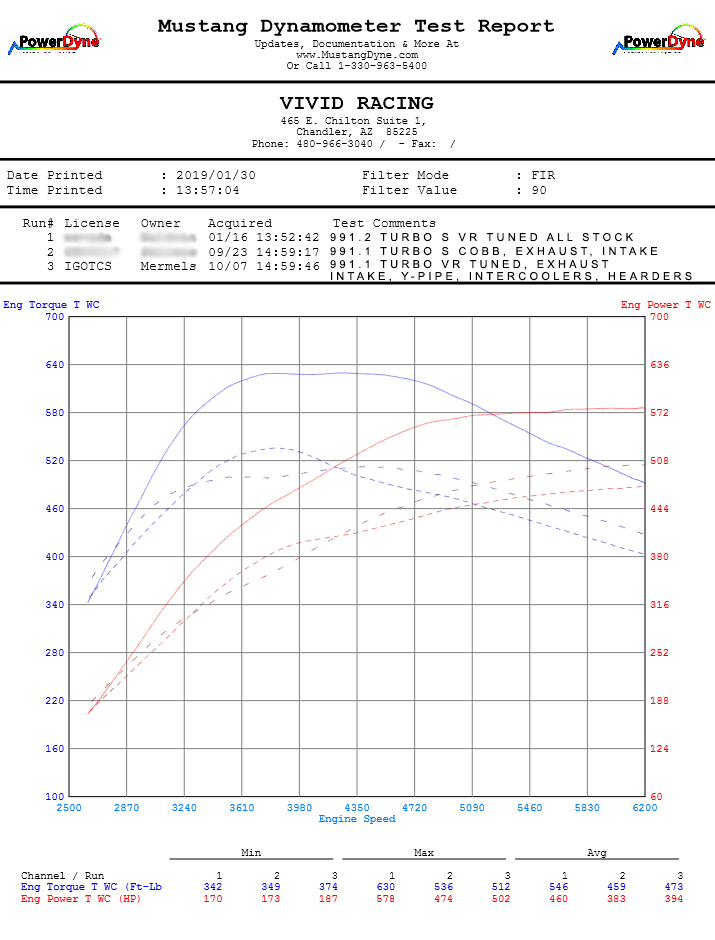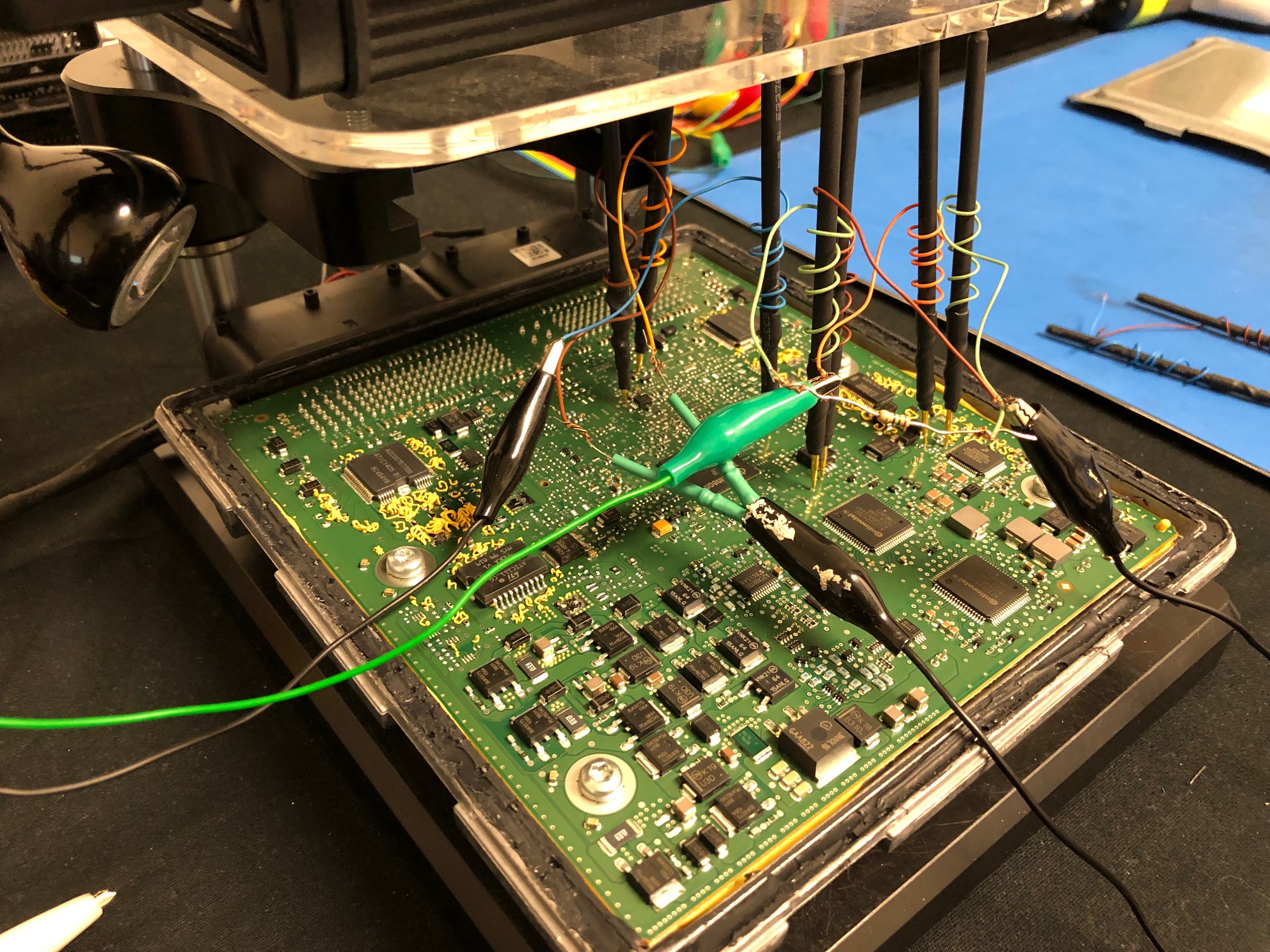 Related Images: