Buying a used car can be a scary endeavor especially if you don't know what red flags to look for at a car dealership. I don't mean the confusion of what brand to buy, although that can be a minor issue, I'm mostly talking about how you might buy a used car that ends up having many parts not functioning or needing to spend a thousand dollars fixing it. In this article I will share tips and red flags you should be aware of when you want to buy a used car but the most important thing to do is to make sure you ask questions, a lot of them before buying, questions like; are there problems with the cooling system? or if it's boosted, are there leaks or other problems? Was the car ever in an accident? How many owners has the car had? Do you have maintenance records? If the person who is selling you the car doesn't have answers, that's your first red flag.
It is also highly advised to take it to an auto shop to have it thoroughly inspected by a professional before you buy it. The key word is 'before' you buy it. It's not worth it to spend $10k buying a car only to add on top of that thousands of dollars of problems. However, if this is not an option, here are red flags to look out for when buying a used car;
Fluid leaks from the car
It is important to check for oil leaks and coolant leaks. Basically, look for any sort of fluid leaks from the car. Also check the fluids. All of the fluids will have minimum/maximum marks. If fluids are low, the car hasn't been maintained well, or it has developed a leak which is not a good sign. When checking the engine oil, it should range from clear to black. If it looks like chocolate milkshake, there is a problem.
Color changes in the body
Look at the paint, it should all be the same color completely all the way around. If it is slightly different shades on panels or in the door jams it usually means body work was done and they did not match the color correctly. Look for bubbles in paint or very small holes in body panels, this could be rust and could lead to serious body work down the road. Also notice if there is a slight color changes in the paint, this could mean it has been in an accident and that might have compromised it structurally.
Ad and the price
Pay attention to the kind of photos the seller puts in the ad, are they the original photos of the car? How about the price, is it too cheap? This may mean that the car has issues and they want to get rid of it as soon as possible.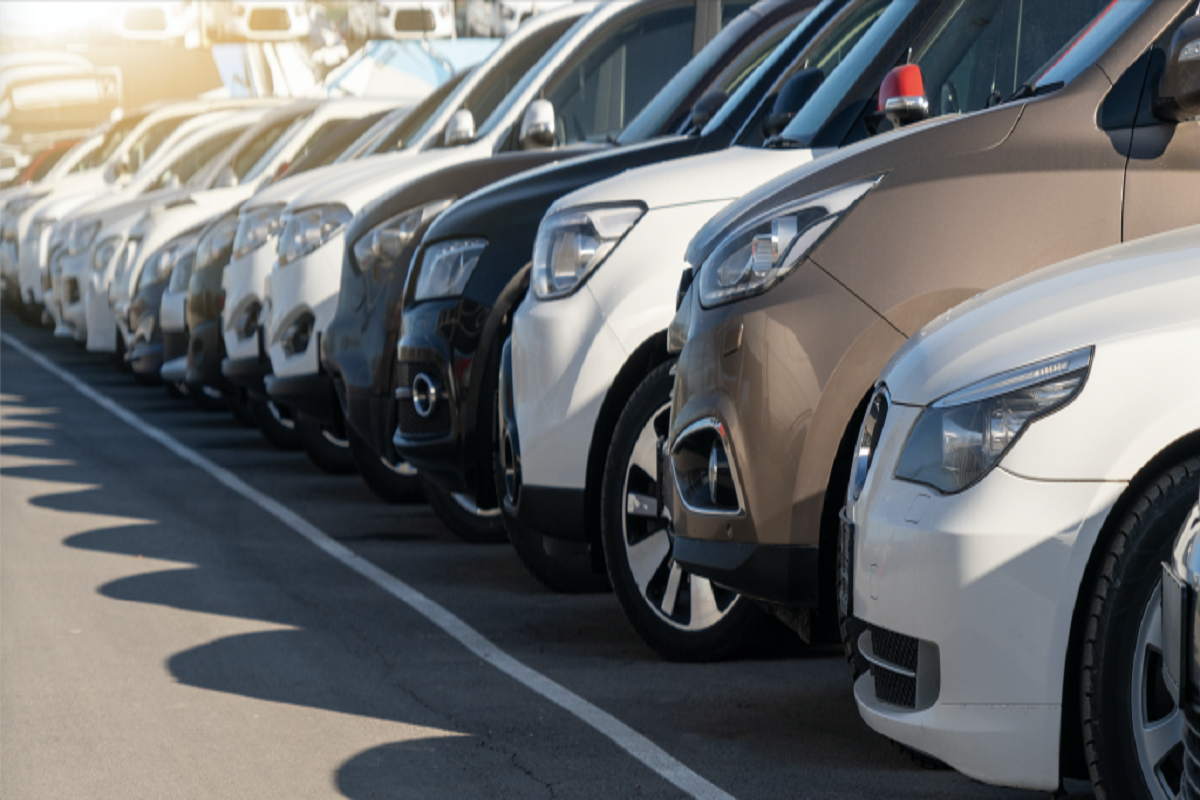 Check the engine
If they don't show the engine, that's a huge red flag. Engine pictures are a must. You also want to crank the engine without starting it. What you want to do is to listen to the engine during a continuous crank. Turn the key to the on position, wait a few seconds, depress the gas pedal all the way, then try to start it. The engine will crank away without starting for as long as you hold the key (or in the case of a push button start, until you hit the button again). You'll want to listen to it for a good 10 seconds or so. This is a very easy way to check compression on an engine. Every engine sounds different, but they all should have a very steady rhythmic starting noise. If you listen closely, and you hear an unsteady rhythm, it can be loss of compression, which is usually piston rings, valves, or head gasket, these are all costly. If the engine sounds funny when cranking, walk away.
It is also very important to pay attention to the bulb check when you turn the key, make sure all the warning lights on the dashboard turn on. If a light doesn't show at all then it is either burned out or removed. Owner could be hiding a major problem. With car running there should be no dashboard lights, at most the seatbelt light may be on if you don't have the seatbelt buckled.
Not being allowed to test drive
If you go to a car dealership and they don't allow you to go on a test drive, run. But if they do, make sure you call before and have them make sure the engine is cold so you can see how well it starts when cold. When you take it for a spin, look in the mirror to see if there is any blue smoke. If there is, it's burning oil and you need to walk away. If you look under the hood and there's some oil leaking, it is a bad sign, if you are driving it and the steering wheel is shaking, that's a bad sign. Listen for the squeaks and creeks as you go over bumps. That can be a sign of worn out suspension components.
Chipped windows
Check all windows for cracks or chips. Chipped windows can become cracks sometimes and can be pricy if you don't have glass coverage. Don't always trust the dealer or the owner who says things like "My mechanic said it just needs ABC, and that is just $35". If fixing it was that cheap, they would have done it themselves.
Rust and mismatched tires
If you find rust or signs of it in the body of the car, that is a bad sign. Also make sure you check the tires on both side, tread depth, check their wear, age, tire pressure and their condition.
At the end of the day make sure you look inside the car and out before buying it, and you check it yourself before being given a tour by the dealer or the person who is selling it to you. Also remember to trust your own judgement, eyes and ears and not the dealer, the dealer is trying to sell you a car, it is their job to convince you to buy it regardless of what you saw that has made you doubt the decision. With the red flags mentioned in this article, you will be able to avoid a bad deal when you are looking to buy a used car.