The Nissan 370Z has been a long-time favorite among car enthusiasts who are looking for a reasonably priced sports coupe. The Z series checks all of the boxes: it's fast, fun, and fairly simple to mod. Straight from the factory, the 370Z offers world-class styling and satisfying power at an enticing price point. Not only that but the Nissan 370Z boasts a well-balanced chassis, short wheelbase, and incredible VQ37VHR engine to deliver all of the great characteristics associated with a proper Grand Touring car. With that said, there are some modifications you can do to the Z to drastically improve its performance and reliability. One such mod is swapping out the stock exhaust with a lighter and more free-flowing aftermarket option.
The tuner community can certainly agree that the Nissan 370Z is a great value and the aftermarket offers a plethora of parts to enhance its natural DNA. REMARK, the leader in aftermarket exhaust systems, is pleased to offer two Y-Back Exhaust Systems with Center Pipes for the 2009-2020 Nissan 370Z. If you are looking to get more power from your Z as well as enjoy a sportier soundtrack, REMARK is the brand to look to. REMARK's Sport Touring Catback Exhaust [V2 Axleback + Mid-Pipe Kit] for the Nissan 370Z (Z34) delivers uncompromised performance and sound for your daily-driven vehicle.
REMARK exhausts are manufactured with hand-welded craftsmanship to provide the ultimate quality and durability. They are engineered to provide a sporty exhaust note for your car without that excessive drone and obnoxious tone; this way, you can enjoy a more comfortable driving experience even with the heightened sound. REMARK also takes great pride in offering driveable exhausts that boast high-quality welding and precision fitment accuracy so installation is a breeze. With REMARK, what you see is what you get.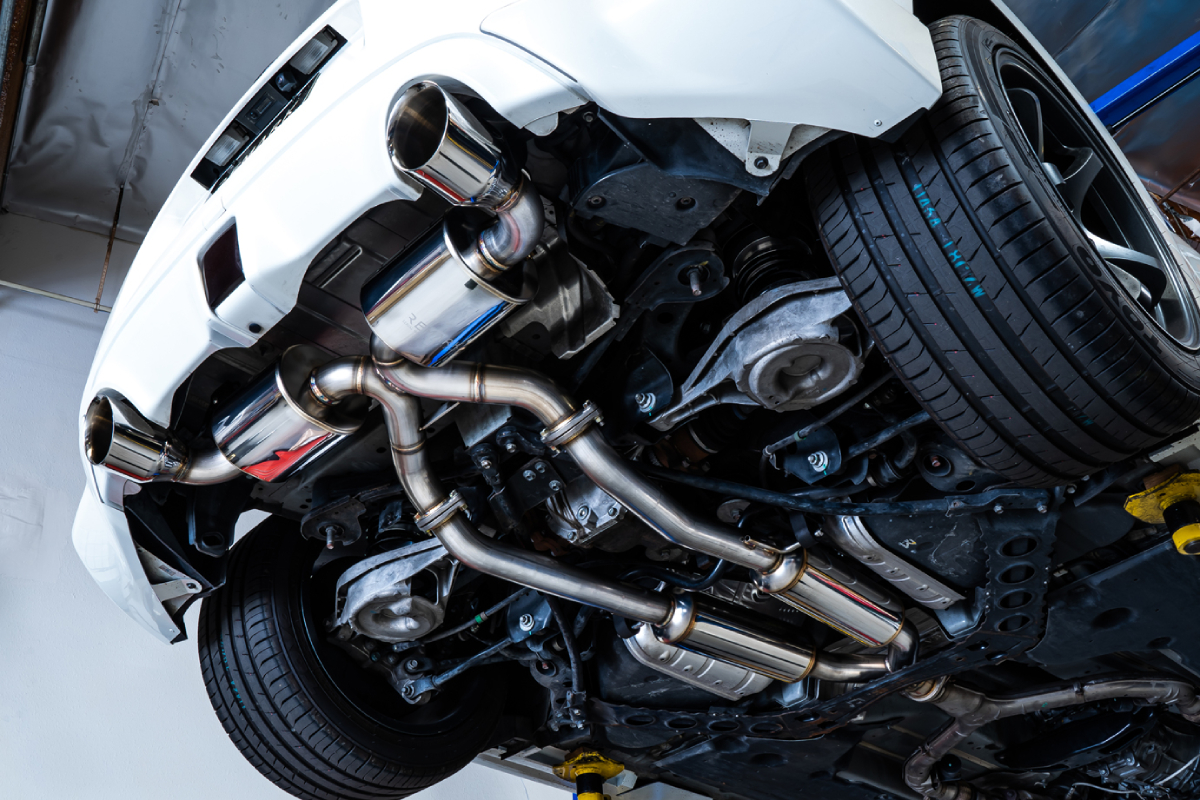 Features:
High-performance mufflers offer great sound
OEM style exhaust hanger rod construction
Made with high-quality TIG hand welding
Direct bolt-on easy installation to the OEM system
2.5inch, 16 gauge T304 stainless steel, mandrel-bent pipes
4.5-inch dual tips, a variety of tip selections available
Slant style tips: choose from polished or burnt stainless steel
Necessary gaskets and bolts are included
Optimal weight reduction from the factory mufflers
Fitment: 2009-2020 Nissan 370Z

If you have any questions about REMARK products, please do not hesitate to contact us. You can reach us by phone at 1-480-966-3040 or via email at sales@vividracing.com.