The interior of a vehicle is as important as its exterior, and not many owners are aware of this. One of them is the car seats.
Car seats, like workplace chairs, must be soft and comfortable to offer maximum comfort. It is critical to repair and safeguard automobile seats regularly. Cars have become a necessity in recent years, and they are utilized daily; thus, it is subjected to relentless abuse. However, this should be a painless procedure with appropriate car seat coverings.
Car seat covers to preserve the vehicle's upholstery and make the inside seem polished and well-maintained. They are simple to maintain and are highly adaptable, dependable, and, most importantly, long-lasting. Most versions are machine washable, making them simple to care for. Some stains need extra care and the use of powerful detergents.
Car seat coverings improve comfort, which is essential in safe driving. They keep you warm in the winter and, thanks to their capacity to absorb excess moisture, they keep you cool on hot summer days. Today's market is flooded with a diverse range of seat cover models that come in several colors, designs, and materials, so you'll undoubtedly find something that suits your wants and budget.
Top Seat Cover Materials
Car enthusiast focuses not only on the exterior of their vehicle but also its interior, especially its car covers.
That is why we've compiled these top seat cover materials, with various choices to choose from. You can find the perfect material you can use on your fantastic vehicle.
Camo Seat Cover (Coverking)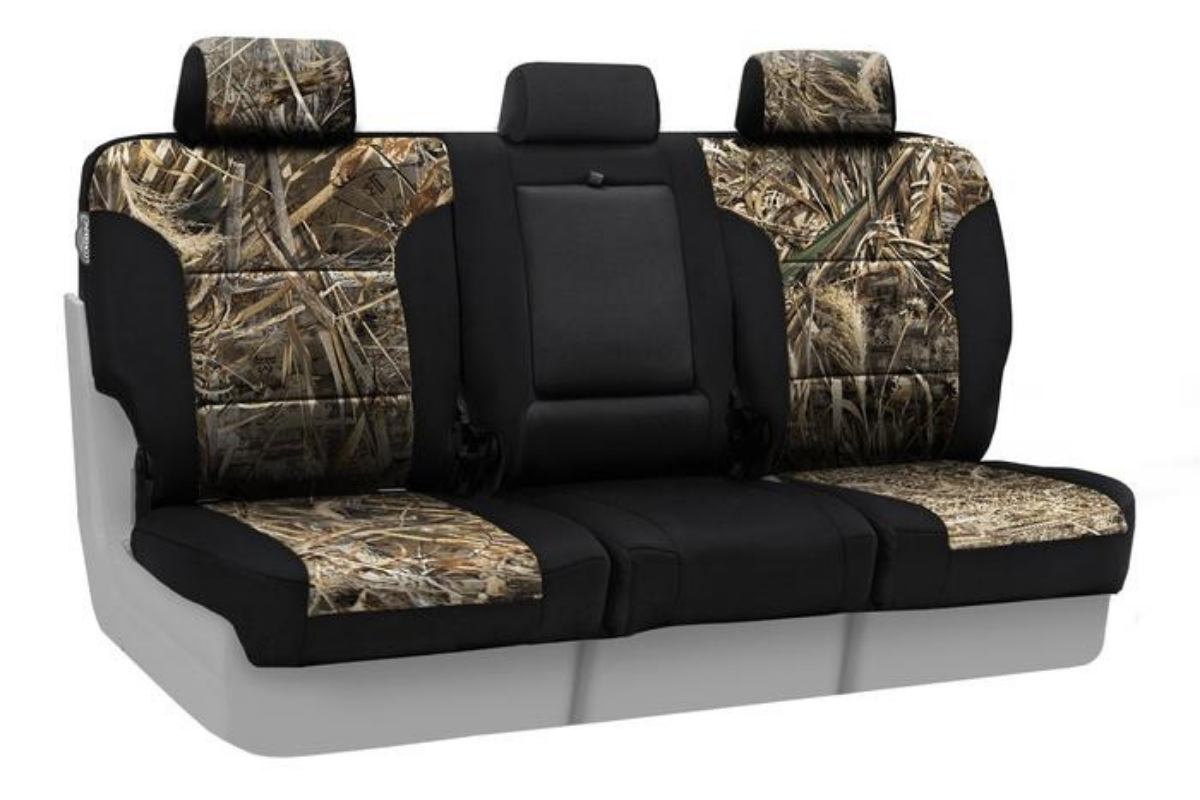 Leatherette seat coverings from Coverking keep your seats looking good and protect them for a long time. The covers are high-quality vinyl and are as smooth and supple as genuine leather. Precision designs provide full seat functioning in all rows, as well as an armrest, console, and map pocket coverings depending on your vehicle.
Shop All Camo Seat Covers Here
Canvas Seat Cover (RMW)
These covers stand out from the rest because of the famous Longhorn logo embroidered in white. These seat covers are made of a sturdy, waterproof, and puncture-resistant canvas material that will keep your seats safe. Thick foam backing keeps the seats below lovely and tidy for the long haul. A two-year guarantee and high-quality craftsmanship are included.
Shop All Canvas Seat Covers Here
Hawaiian Seat Cover (CalTrend)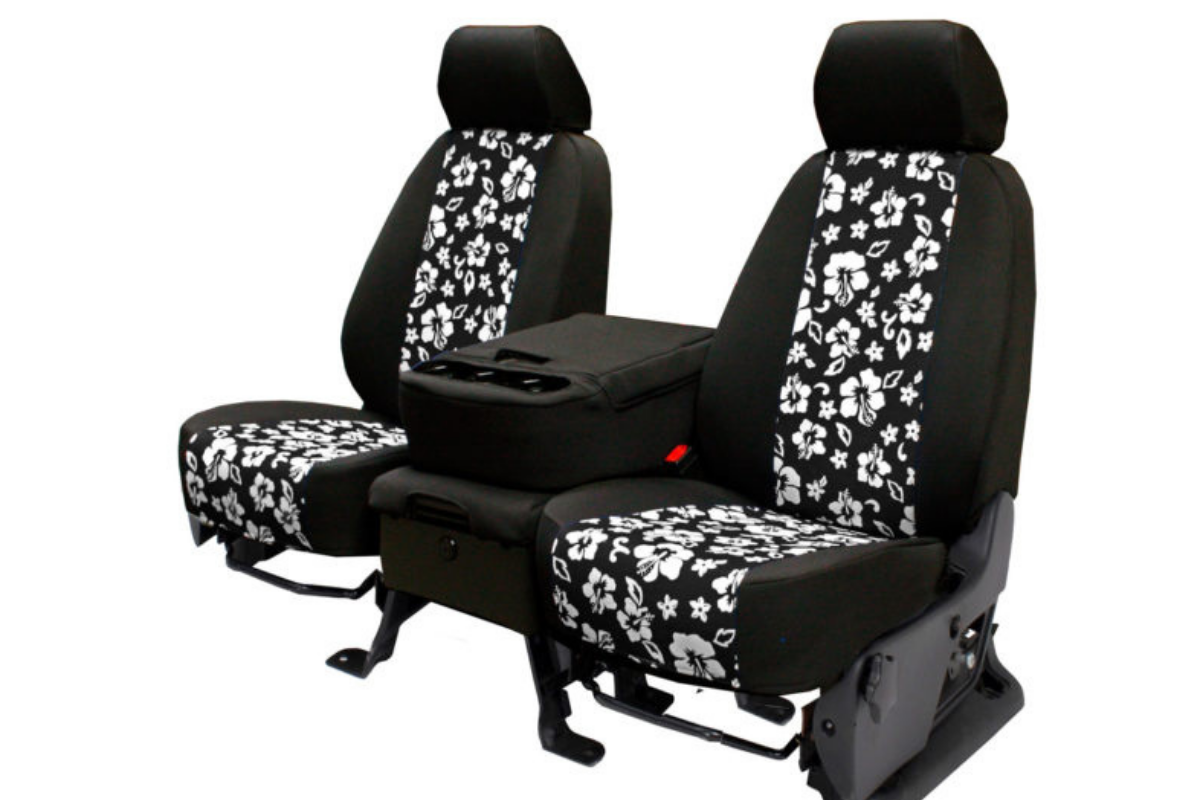 Hawaiian hibiscus flower pattern seat coverings will whisk you away to a tropical island. Our Hawaiian pattern seat covers are made of high-quality, wetsuit-like fabric and provide excellent protection from daily usage. The material made of UV-treated fabric is mildew and moisture resistant, and it will not fade or break. CalTrend custom seat coverings come with a 2-year manufacturer's guarantee against workmanship and faults.
Shop All Hawaiian Seat Covers Here
Leather Seat Cover (Fia)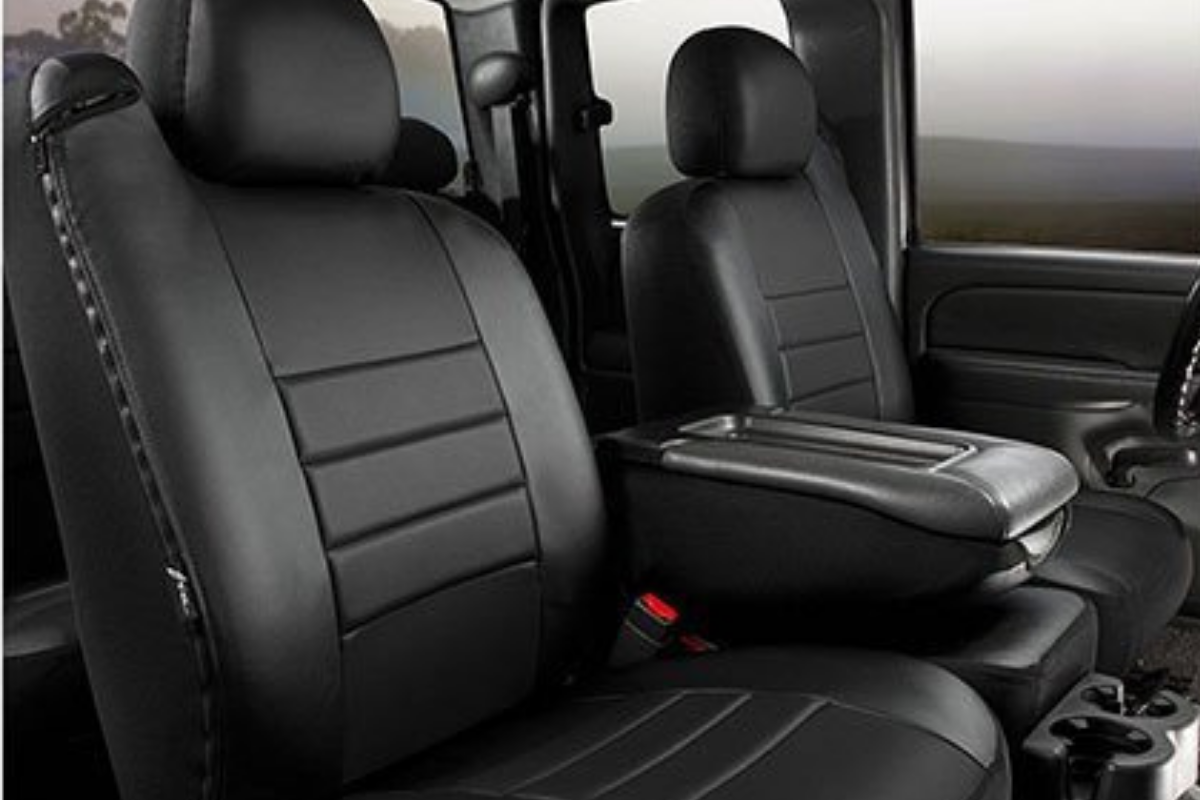 Genuine leather is a lovely, natural material that breathes well and has a beautiful odor of refinement. The smooth texture of leather seat coverings softens with time. Leatherette is a textured and processed vinyl that has the appearance of leather. It is easy to clean with a damp cloth and is resistant to scratching, fading, and cracking.
Shop All Leather Seat Covers Here
Mesh Seat Cover (Coverking)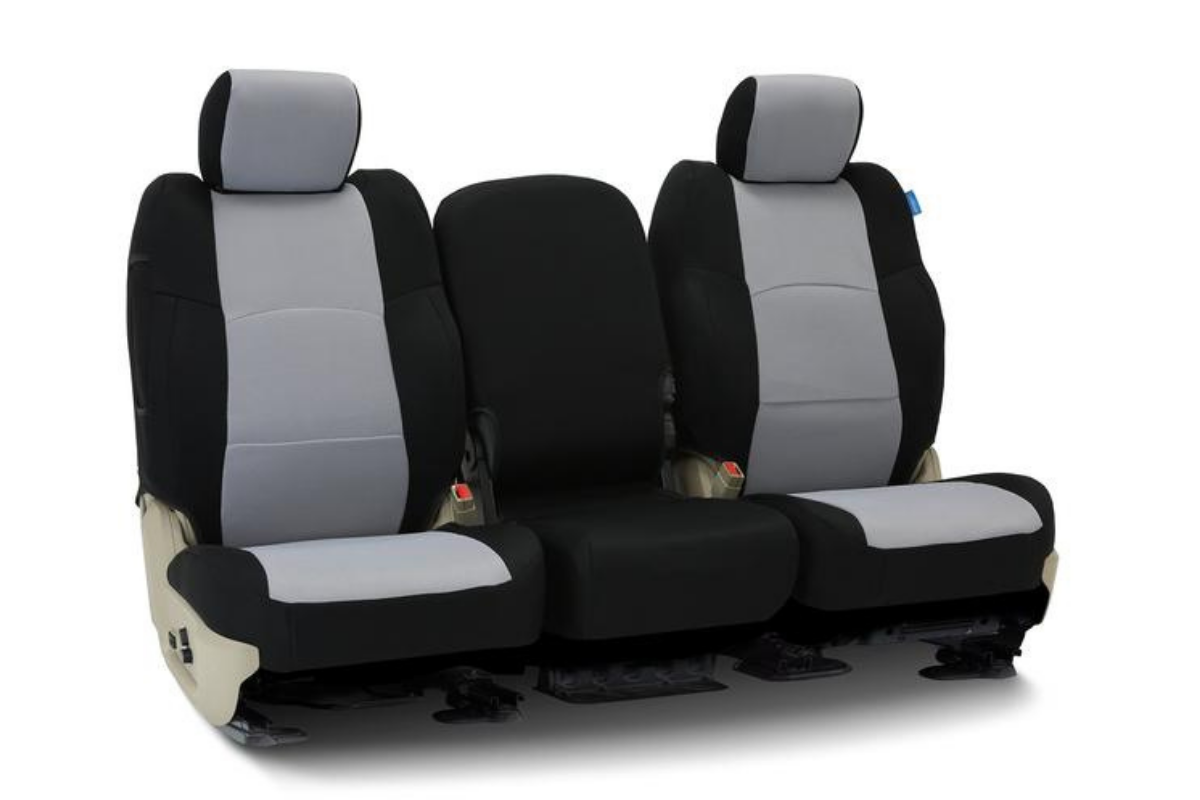 The knit fabric is unique and keeps you cool, dry, and highly comfortable. This fabric is breathable and allows optimal air circulation. It is made from a unique knit fabric with hundreds of closely spaced holes. Spacer Mesh seat coverings are custom made to your vehicle's specifications and simple to slide on and install. Available in black as well as four sporty two-tone patterns.
Shop All Mesh Seat Covers Here
Neoprene Seat Cover (Gorla)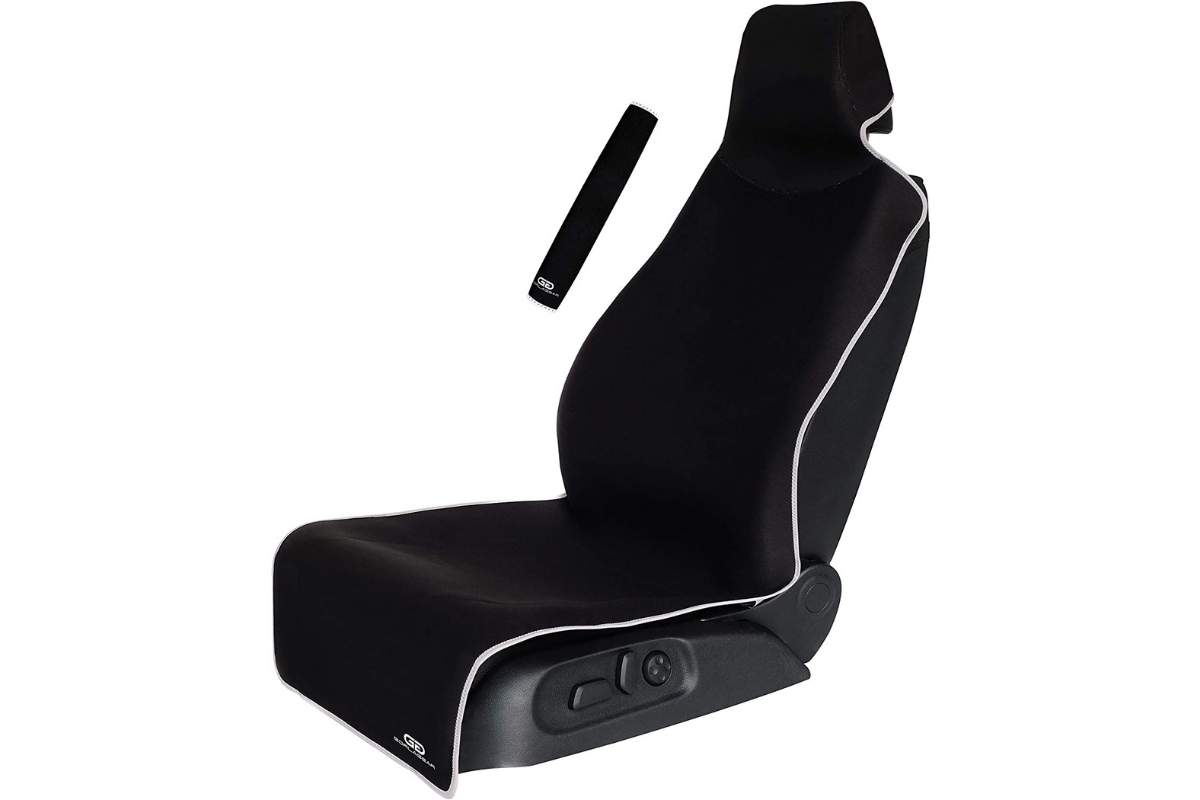 Neoprene seat covers are produced from an upgraded Neoprene material that avoids yellowing. They are entirely waterproof / sweat-resistant protection for your fabric or leather car seats. The anti-slip backing, unlike cheap car seat covers, prevents sliding and bunching.
The integrated straps ensure that your seat cover does not slide while driving. Guaranteed replacement for the rest of your life. Dabs Enterprises will send you a new Gorla Gear car seat cover if you request a replacement through Amazon.
Shop All Neoprene Seat Covers Here
Sheepskin Seat Cover (Eurow)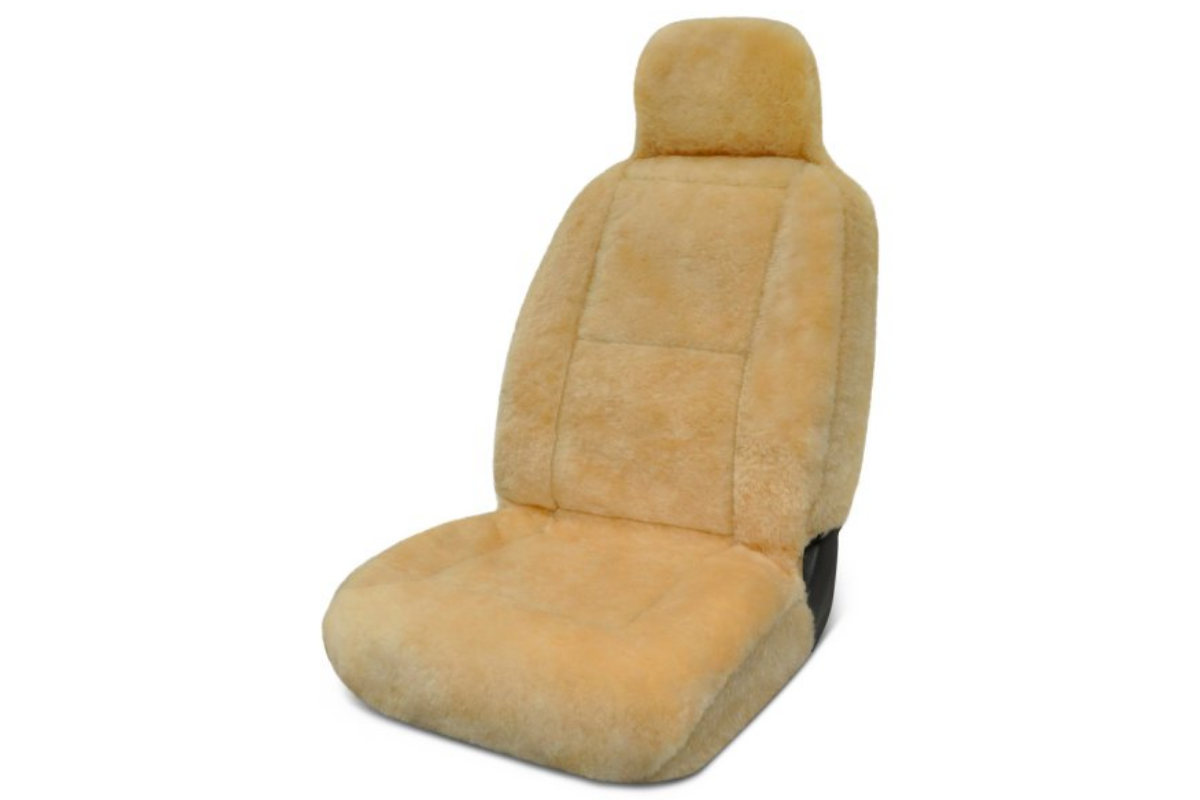 Eurow's side-less sheepskin seat coverings are crafted of super-dense, 100 percent genuine Australian Merino sheepskin. Our one-of-a-kind open-side design enables the deployment of side-mounted airbags. Sheepskin fibers decrease pressure points by providing a consistent cushion between you and the seat. Each seat cover is handcrafted from the finest materials, both inside and out.
Shop All Sheepskin Seat Covers Here
Saddle Blanket Seat Cover (ShearComfort)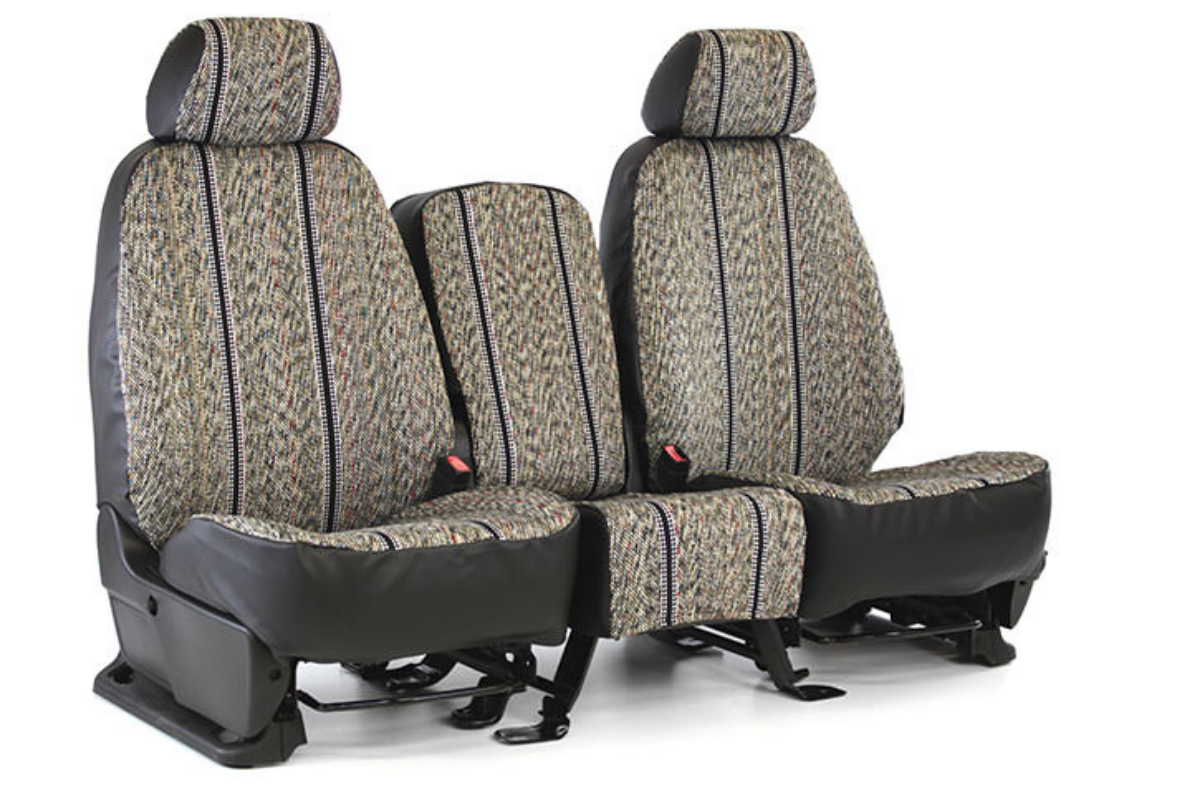 Saddle Blanket seat coverings are constructed of durable woven cloth with a Denier rating of 2500. On the sides, back, and trim, heavy strength, industrial quality Black Atomic Poly Fabric is used. Resistant against water, stains, and fading! If the Sport option is chosen, the Atomic material has a DWR top coat and a PU undercoat for high abrasion and 100% waterproof protection against spills.
Shop All Saddle Blanket Seat Covers Here
Suede Seat Cover (Coverking)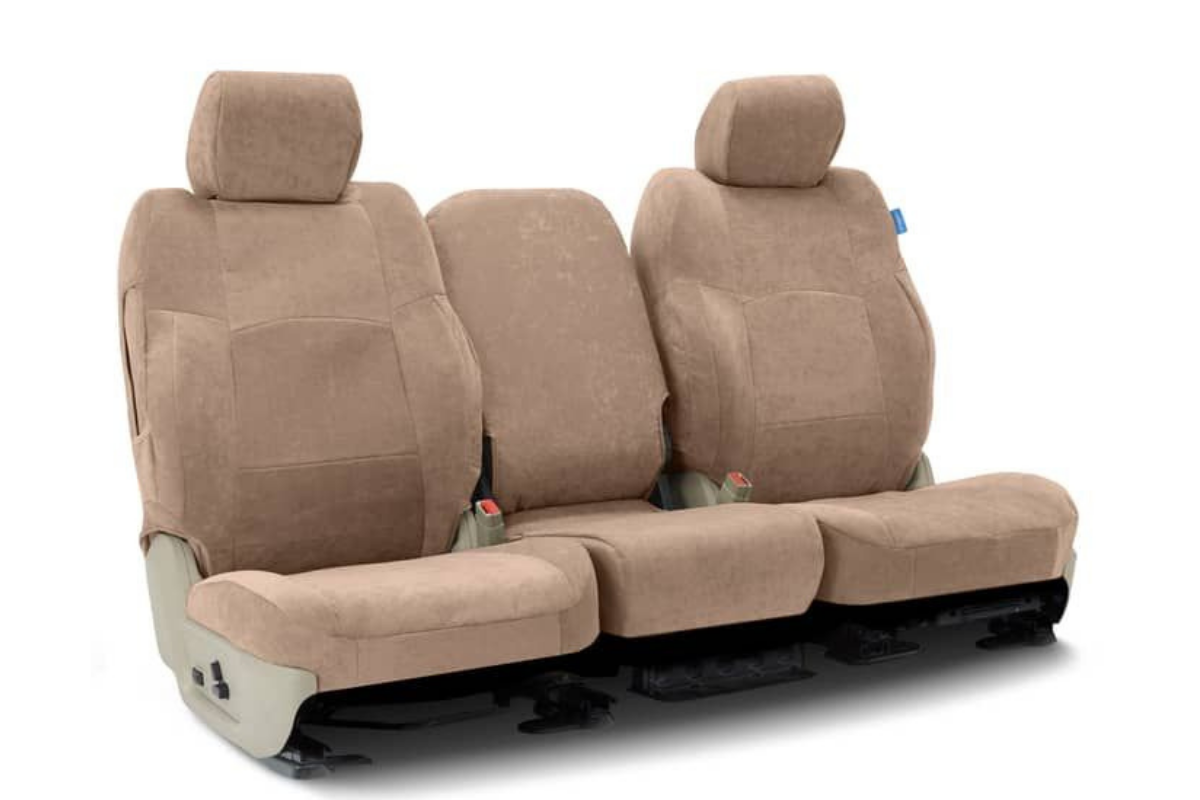 Suede car seat covers from Coverking are of the highest quality and craftsmanship. The cover is perforated and breathable cotton, with a soft foam backing for added comfort while driving. These seat covers are custom-made to your vehicle's exact specifications, allowing for a tight and snug fit. Each cover takes into account all seat functionality across all rows, including, but not limited to, seat-belt openings and airbag deployment zones.
Shop All Suede Seat Covers Here
Universal Seat Cover (Coverking)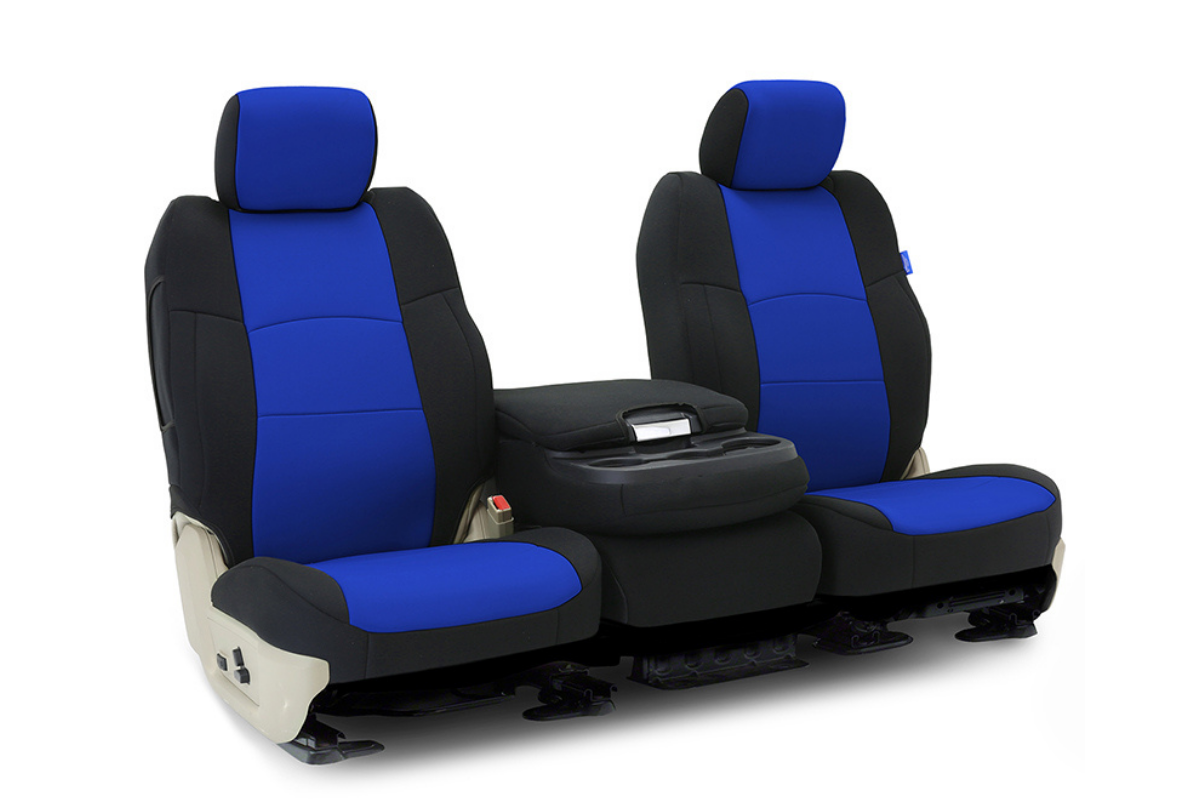 Coverking Custom Seat Covers are manufactured using computer-aided design and manufacturing processes to ensure that they fit precisely on the factory-fitted seats in your car or SUV. Furthermore, Coverking Custom Fit seat covers are made-to-measure, which means they were produced specifically for each vehicle's make, model, and year of production.
Shop All Universal Seat Covers Here
How to Maintain your Seat Cover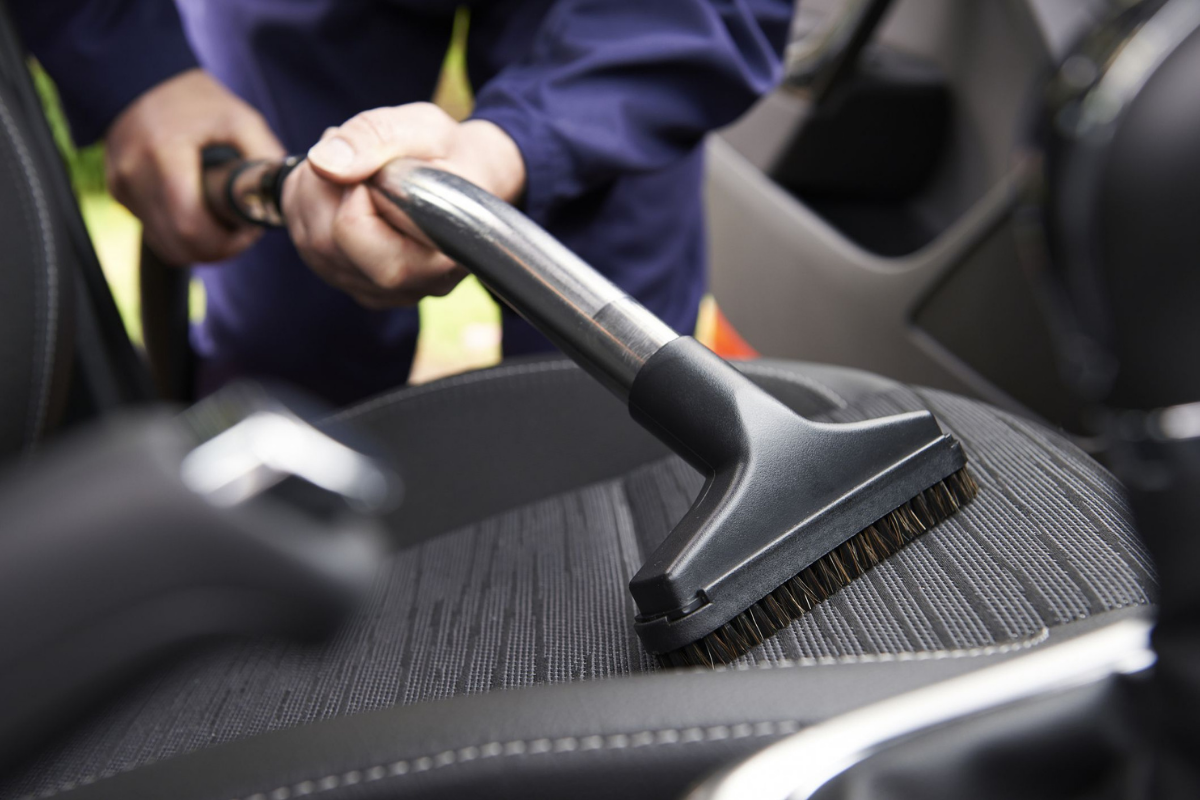 Shake
Shaking out your customized seat coverings now and again is an easy way to keep them in excellent shape. Consider it like shaking a rug; continue shaking it to eliminate debris, such as hair or dirt chunks, that you want to get rid of before adding moisture.
Clean Stains Immediately
If someone spills something on your seat cover, you should immediately take action. Allowing the stain to sit will make it more difficult to remove afterward. As a result, it may be beneficial to carry some tissues or baby wipes in your car so that you can wipe up any spills.
Cold Water
When washing your seat coverings, be sure you use cold water. Heat in excess might cause the material to shrink. You should also avoid putting your blankets in the dryer. Instead, hang them to dry.
Remove Pet Hair
If you often drive your dog or cat about, you should keep a lint brush on hand. It is challenging to eliminate pet hair alone by washing. A simple swat with a lint brush may do wonders.
Follow Instructions
Seat coverings are available in a range of materials. Look at the care directions tag if you're unsure. Follow it precisely to ensure that you provide the most excellent possible care for your coverings. Cleaning seat coverings entails more than just throwing them in the washing machine because your seat coverings are an investment, so take good care of them.
Nothing is more unpleasant than a buildup of mildew and stains on your seat coverings. There is a better likelihood of stains not sticking around if you avoid them or maintain your automobile's interior more often. You will most likely sell or trade in your car at some point in the future. Clean your interior regularly to guarantee that your subsequent owners are pleased with its condition and that your return on investment remains as high as feasible!
Cleaning Your Interior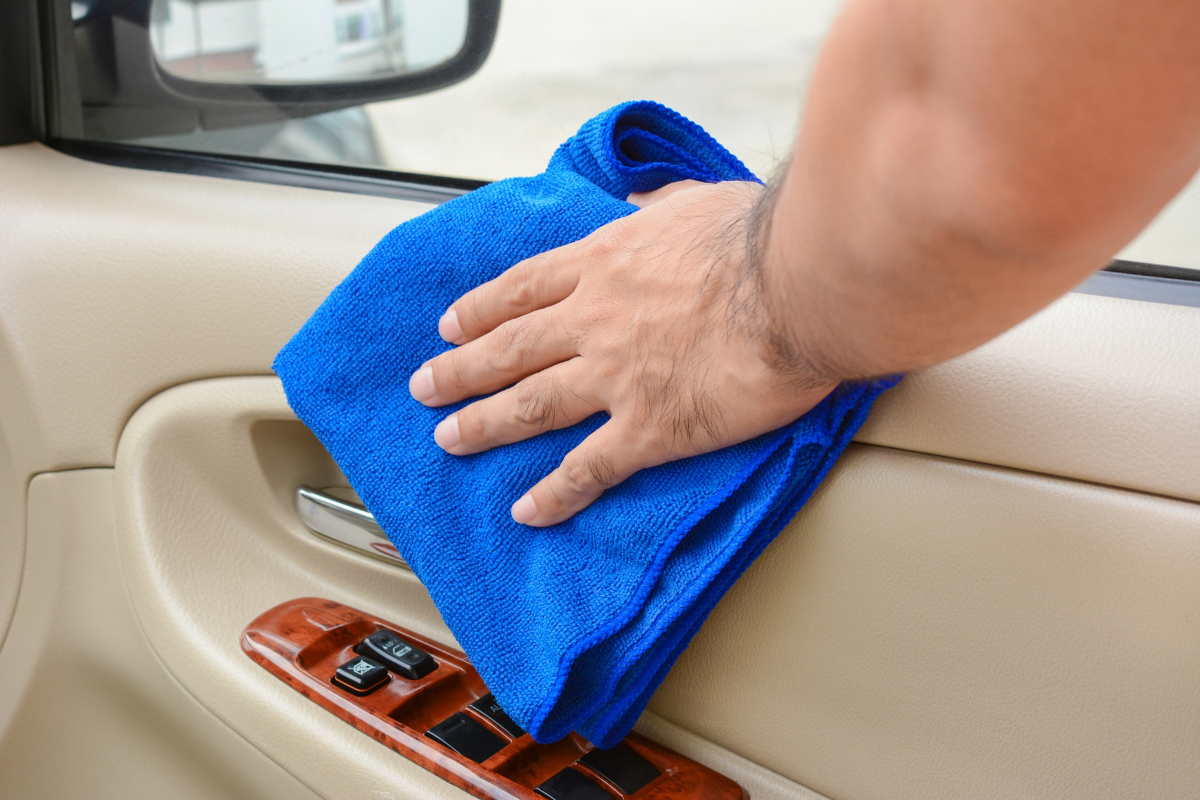 Tidy Up First
You must first tidy up the interior of a car before you can clean it, so it is essential to remove any remaining food wrappers or other things from the vehicle. Don't just leave them on the floor; instead, place them in a basket or box to keep them secure. Remove any souvenirs and, if applicable, the kid safety seats from the rear seat.
Cleaning
Clear the car mats from the footwells and beat them out well on the racks provided, shampoo them and clean using a specialist carpet cleaner. To blow away the dust, turn the automobile fan to the maximum setting for a few minutes. Wipe off all instruments, steering wheel, handles, and other plastic surfaces using a dust cloth. Before washing with clean water, dampen a microfiber cloth with plastic cleaner, remove stains and residues, and clean the automobile windows using a suitable cleaner.
Vacuum
With the vacuum cleaner, gently vacuum the floor, the boot, and finally the car seats. This will help you reach every nook of your vehicle and seat. Select a soft brush head for cleaning leather seats. A nozzle attachment can also be used to vacuum grooves and cracks, such as where the upholstery of the seat and backrest meet.
Maintaining your vehicle is essential for every car owner, just like any other form of property you possess; this will not only help lengthen your car's lifespan and accessories but also ensure its safety and reliability and help you save money.