BMW F30 (sedan version) together with BMW F31 (wagon version, marketed as 'Touring') and BMW F34 (fastback version, marketed as 'Gran Turismo') make up the sixth generation of the BMW 3 Series. The 3 Series is BMW's family of compact executive cars, with F30 (sedan version) being in production from October 2011 to 2019. Many car enthusiasts love BMW F30 for its composure, performance, efficiency, quality, image, and how spacious it is in the back. For those who prefer technology packages with their modern cars, BMW F30 offers;
Navigation system: The full BMW navigation system, including a larger iDrive screen.
Remote Services: Lock and unlock your doors, activate the horn, and more remotely from your smartphone.
Head-up display: See vital driving information projected onto the bottom part of the windshield for easier viewing.
BMW Apps & BMW Online: Access Facebook, Twitter, news, and other online content through your iDrive
Advanced Real-Time Traffic Information: Get traffic updates through the iDrive navigation system, helping you avoid jams.
In addition to all this, F30's handling is phenomenal. The F30 chassis handles better overall and the BMW F30 electric steering helps with emissions. F30 is also turbocharged, this is good news for those who prefer a faster and a powerful ride with improved fuel economy and less C02 emissions.
Modifications for the BMW F30
Car modifications are an easier way to make the car feel uniquely yours, car modifications make you feel like you are creating your vehicle to be what you want it to be. If you want to modify your BMW F30, here are 5 best modifications we recommend;
1. Wheels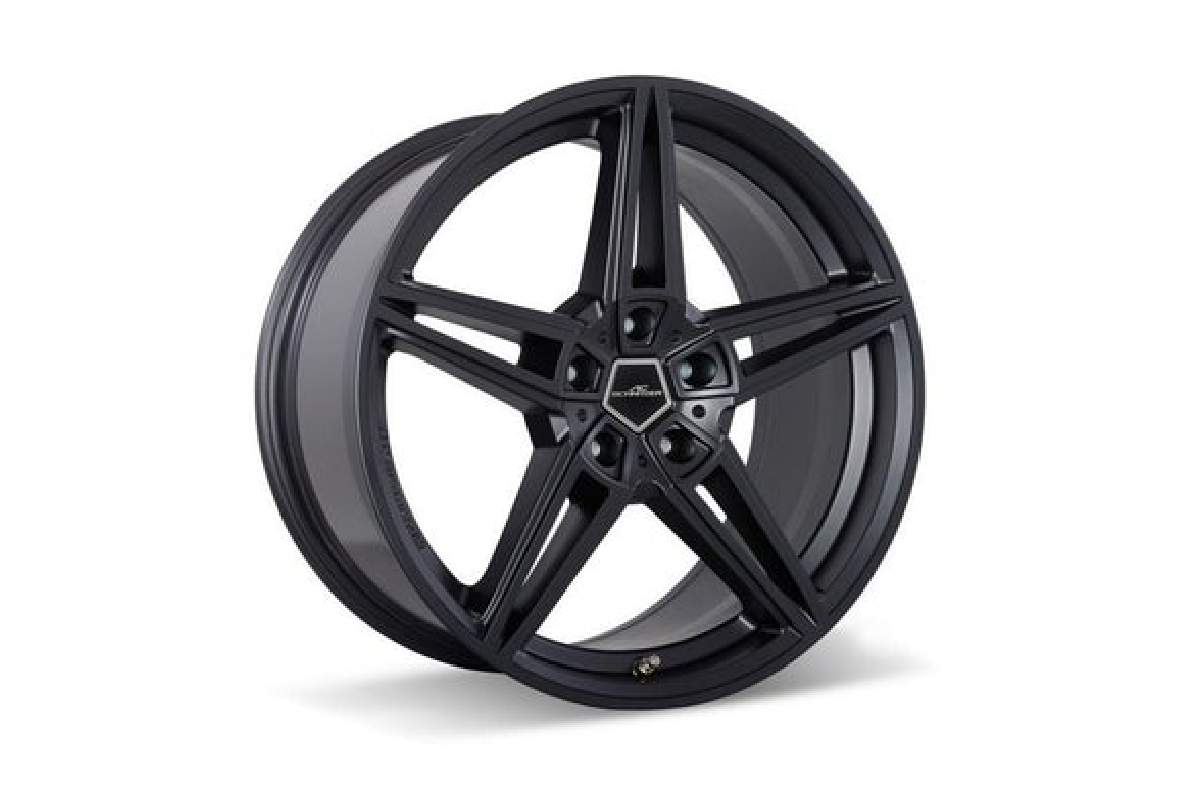 Wheels are one of the easiest ways to make your BMW F30 look unique and different. Wheels do change your F30's appearance for the better. With all the measurements required like offset, width, tire width to keep track of when ordering a set of wheels, it can feel overwhelming but once you have that out of the way and you have installed your new wheels, your F30 will look clean, sophisticated and masculine.
AC Schnitzer AC1 Anthracite Wheel was made exclusively for BMW and MINI vehicles, which is why it is an appropriate modification for BMW F30. This wheel is weight-optimized and heat-treated and it offers smooth tuning on-road and race tracks. The wheel design is classic, with a sophisticated sporting hybrid look. This modification will make your car stand out with a unique personality in a parking lot.

2. Exhausts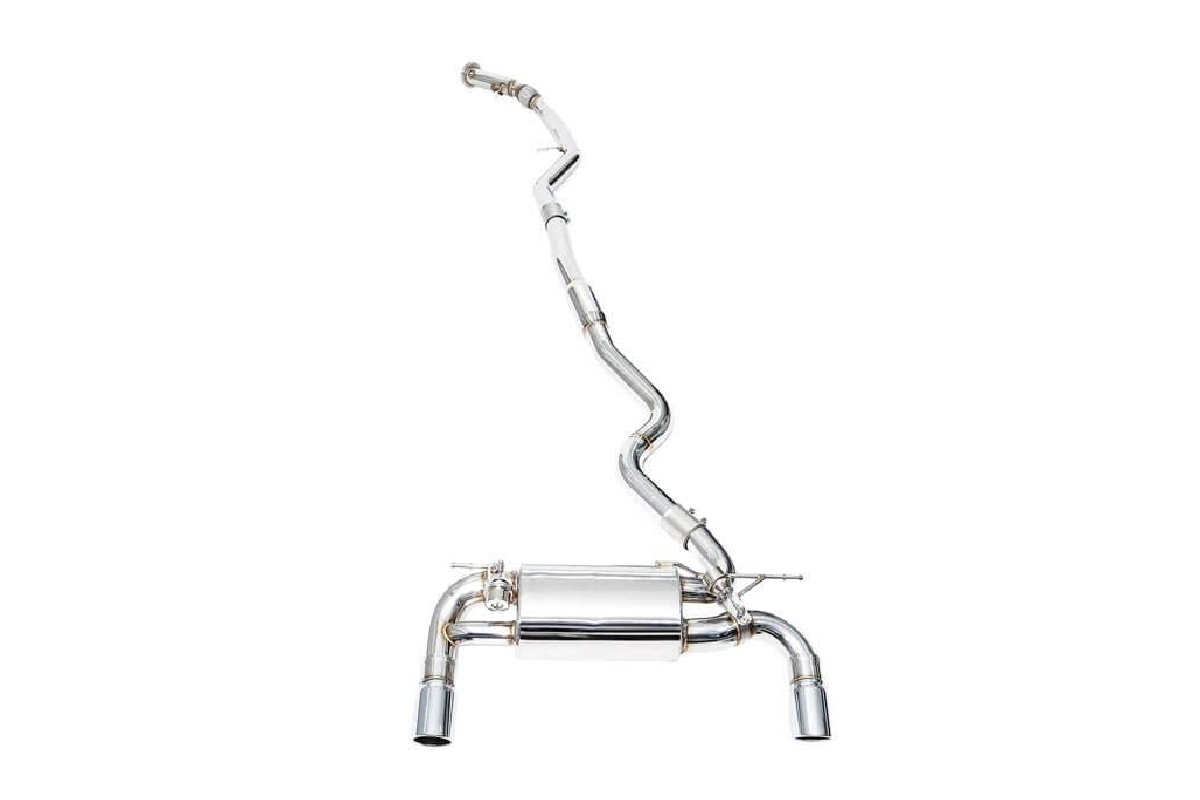 Exhausts are not a cheap mod, neither should they be since there is no more satisfying feeling than driving through an underground parking lot; or a tunnel and hearing your exhaust scream, burbles pop. You do not want your car sounding weird and that's why it is important to invest in this modification. Exhaust modification is necessary since the stock one is not exactly interesting looking and you can hardly hear the motor.  Your exhaust makes up a huge part of the character of the rear of your car; but also changes the sound and performance of your car. This mod can unleash the full power of your engine by providing a quicker, more efficient route for the exhaust gases in your engine to escape, allowing the engine to breathe easier.

3. Coilovers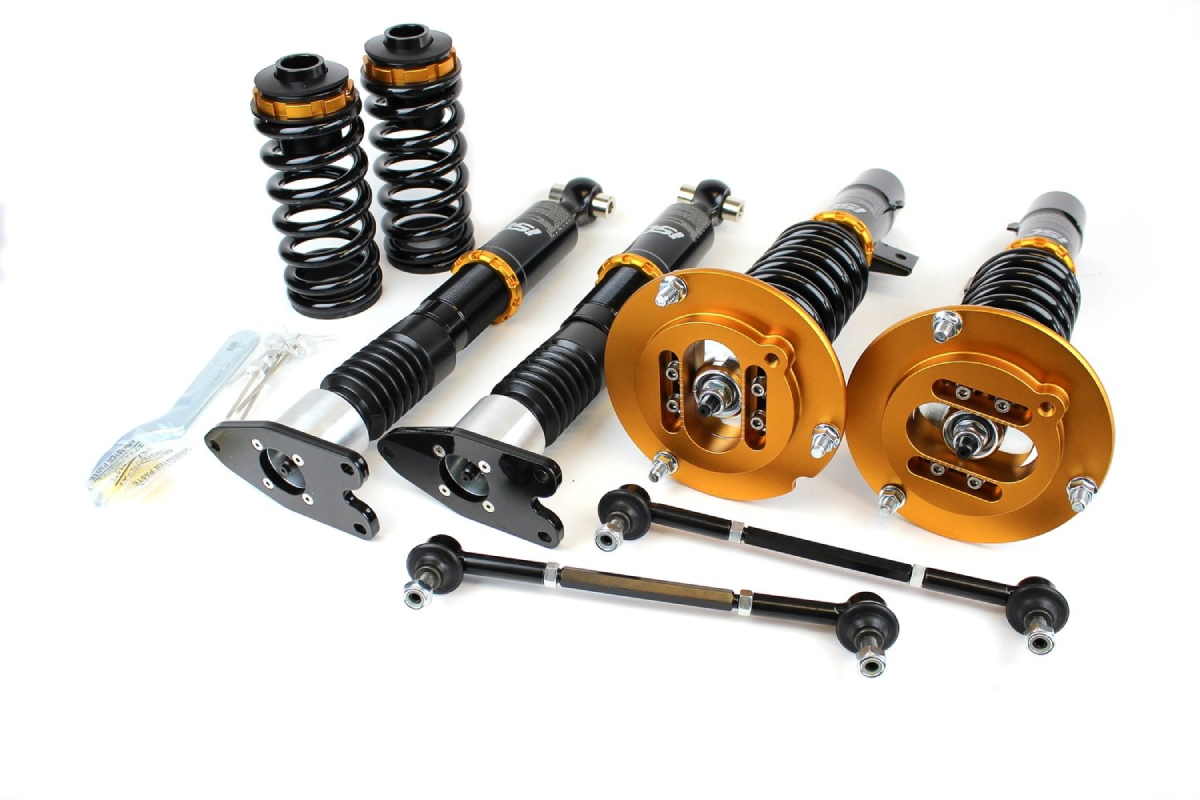 Modifying your car with an elite suspension system allows your vehicle to pick up speeds drastically. A good suspension system lowers the gravitational pull, it enhances the aerodynamics and this results in a better drive-ability. Modifying coilovers will result in enhancement of the speed on turns, and it will also limit vibration while driving at high speeds. The new suspension system also changes the appearance of the car, making it look wider and aesthetically pleasing.
If you want to get that really low look, or want to have control over how much lower you are, then coilovers are the way to go. Coilovers allow you a range of adjustments for ride height, giving you control over exactly how low you are, and some coilovers feature adjustable shock absorbers, so you can tailor how the car rides and handles to your specific tastes as well. This is a very important modification since the OEM shocks are about an inch below where they were designed to be "at rest", and since they will be operating outside of their intended range, the OEM shocks tend to wear out more quickly.

4. Front Lip Spoiler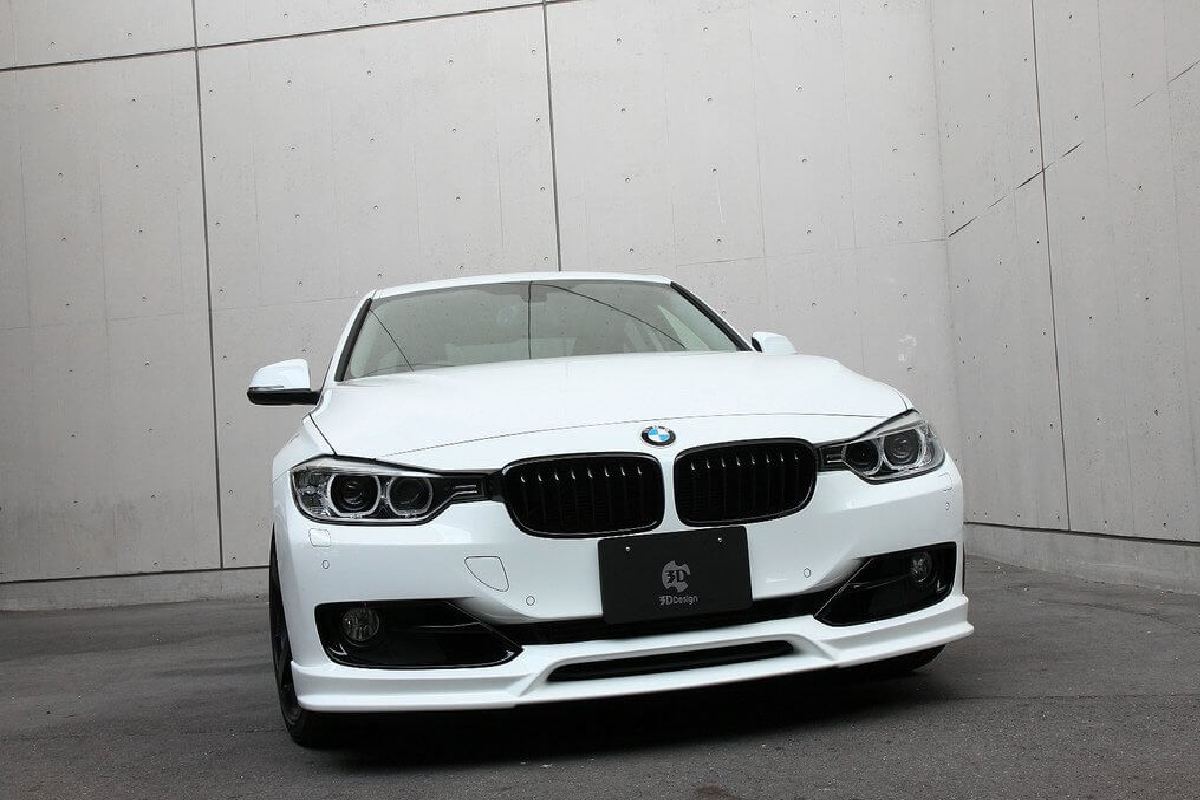 This modification will increase the performance of your car since lip spoilers encourage airflow to pass on the sides of the vehicle and over the hood rather than underneath, which improves traction and helps the car to hug the road tighter, increasing stability at high speeds and around turns. Front lip spoilers are used to decrease drag and lift, while decreasing downforce, without adding further weight to the car. It's not good for the wind to get caught underneath the vehicle, this can cause serious performance losses.
Apart from aerodynamics advantages, the front lip spoiler will effectively protect your vehicle from scraps, ice, sand, and all of the other common obstacles that could cause serious damage to your car since most roads are full of debris, and your BMW F30 is bound to hit some at some point.

5. Front Bumper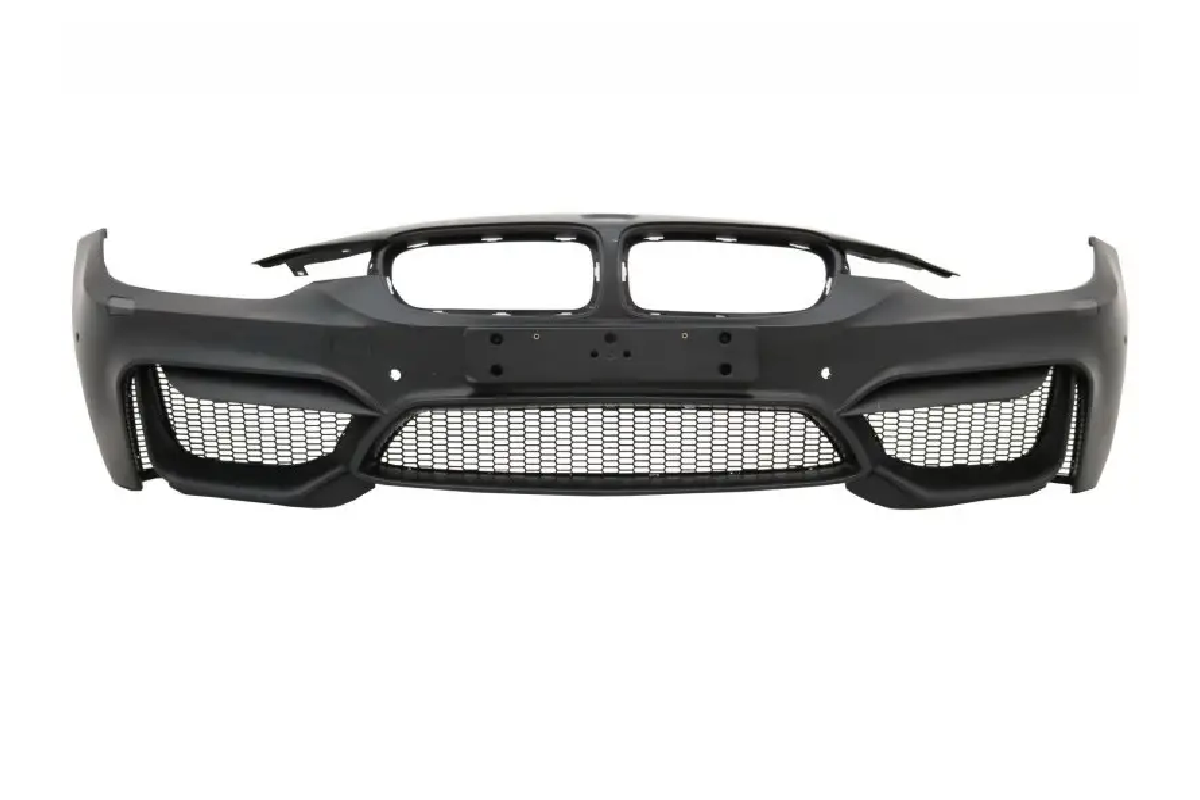 This modification will upgrade the appearance of your vehicle dramatically. Installing a new front bumper cover is easy and painting can allow you to play with your creativity or you can color match them to your vehicle's OEM paint. A bumper cover is a necessary modification to make since it will provide a kind of aesthetic appeal that is unobtrusive. They are also impact-resistant and flexible as they are of high tensile strength. Bumper covers also enhance aerodynamics and, hence, improve fuel efficiency. Your F30 needs a bumper in order to get that sporty and aggressive look but also get protection from physical damage to the front of the vehicle in low-speed crashes.