In the video below, we install one of our favorite products (the Magnuson Supercharger) on a 2019 Toyota Tundra. As you may recall, Dan had it on his very own 2017 Toyota Tundra TRD Pro. This supercharger kit makes a "night and day" difference on the pickup to really give it that added oomph that it's lacking. With 381 horsepower and 401 pound-feet of torque at the crank stock, Magnuson claims that the Tundra can reach 550 horsepower and 550 pound-feet of torque with its supercharger.
We did not run baseline runs since we have already done so many of these in the past. For that reason, we merely ran a test after installing the Magnuson supercharger to see just how true the numbers are. Keep in mind, though, that we dynoed this 2019 Toyota Tundra in the scorching Arizona heat. That being said, the hot atmosphere definitely didn't stop this supercharged Tundra from pumping out impressive power gains over the stock setup. Watch how much of a difference the Magnuson kit makes compared to the factory Tundra setup below!
The highly efficient Magnuson Supercharger for the 2019 Toyota Tundra 5.7L V8 produces more than 543 horsepower and 535 pound-feet of serious torque at the crank. That's enough power gains to completely transform your mundane commute as well as weekend adventures. At the heart of this system is Eaton's latest Twin Vortices Series (TVS) supercharger unit, the TVS1900. The supercharger system is a positive displacement, roots-style pump that uses Eaton's lightweight, four-lobe OEM-proven rotors. The complete package is quiet, compact, attractive, easy to install, and requires little to no additional maintenance. Moreover, it offers a factory-like fitment and finish that will improve the overall appearance of your Tundra's engine bay.
Magnuson's positive displacement supercharger delivers power instantly as soon as the throttle is pushed. Boost pressure builds with no perceived lag that is commonly associated with other types of forced induction. Therefore, it also provides a noticeable increase in torque across the entire powerband. With this system, your Tundra's throttle control is linear and predictable, making for a more exciting driving experience no matter where you go. Plus, since this supercharger does not compress air as it moves through the rotors, it's extremely efficient during light throttle and cruising conditions. Unlike screw-type positive displacement superchargers that are constantly compressing, the Magnuson TVS unit can internally bypass unwanted air, resulting in far greater fuel economy.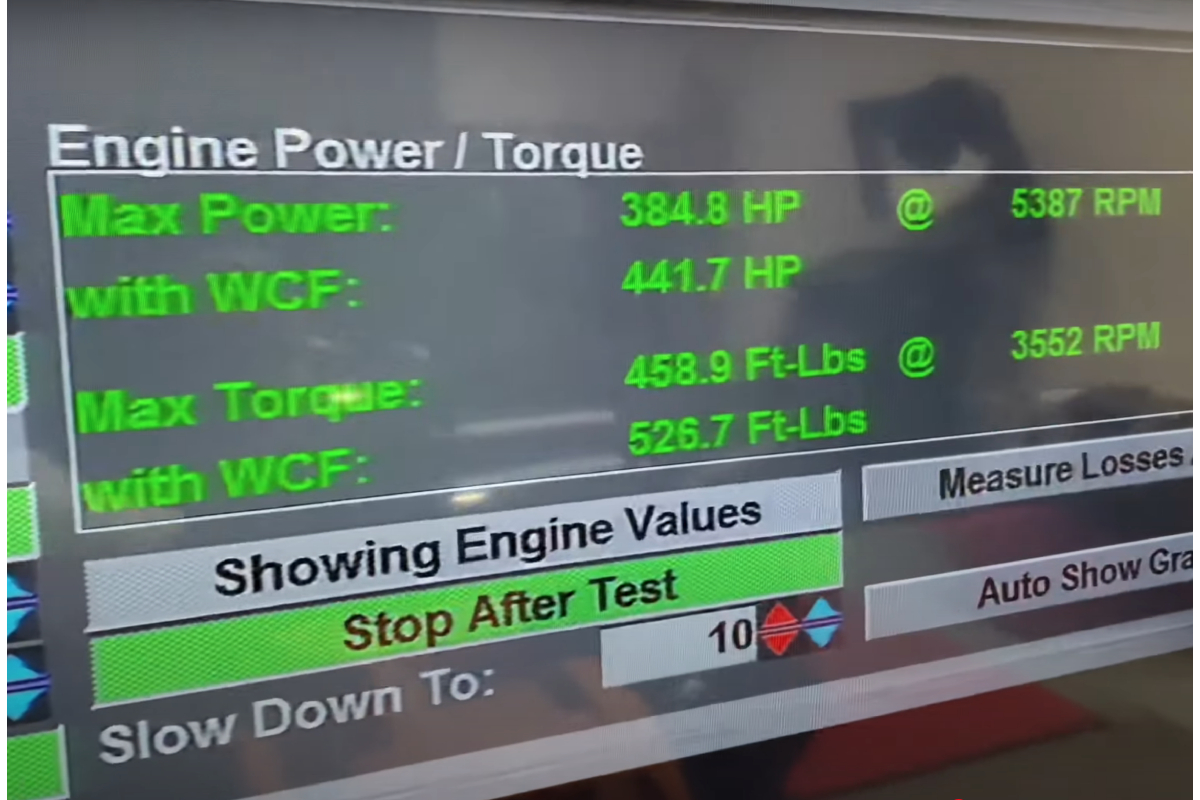 Features:
550 horsepower & 550 ft-lbs of torque at the crank
Calibration included for a standard kit on a stock vehicle
Produces 7-8 psi. in standard form on a showroom vehicle
Installs without any wiring or metal cutting
O-rings on all interfaces (leak-free install)
Unrestricted rotor discharge port (maximizes flow, minimizes loss)
Large plenum (equalizes flow to all ports)
Long port "runners" for improved fueling (minimizes cross-fire)
High-flow air filter, fuel injectors, and pump
Maintains all OE sensors and uses OE throttle body
Supercharger specific spark plugs
Injection-molded lower/upper airbox
Injection-molded intake coupling
If you have any questions, please contact us. You can reach us by phone at 1-480-966-3040 or via email at sales@vividracing.com.