The BMW X3M and X4M redefine what it means to be an SUV. These luxury, performance-oriented utility vehicles spotlight intricate engineering, cutting-edge technology, and attractive design elements. The F97 X3M and F97 X4M offer a harmonious balance of form and function in a complete package that is comfortable for daily driving while also delivering powerful thrills when you desire some added excitement. All of the components are fully functional to deliver optimal performance benefits, including side air breathers and aggressive air inlets. If you are wanting to add to the aesthetic of your X3M or X4M while keeping things lightweight and practical, take a look at AutoTeckic's newly released Dry Carbon Performante Aero Splitter and Center Lip Set. Not only will this set look fantastic on your sports activity vehicle, but it will also improve upon the aerodynamics to keep your ride handling optimally.
The AutoTecknic dry carbon aero splitters are designed to smoothly follow the curvature of the BMW F97 X3M and F98 X4M. It fits directly onto the lower bumper mounting location for a fast and easy installation process. These aero splitters are crafted with AutoTecknic's signature autoclave technology with pre-preg 3K twill weave carbon fiber. They are then finished off with a UV-protected high gloss clear-coat for the ultimate lightweight, highly durable, and precise fit splitters on the market. Why choose AutoTecknic? Well, the brand is widely recognized and highly regarded for its impeccable line of top-grade accessories and upgrades made from only the best carbon material. Dry carbon, after all, is the highest-quality version of carbon fiber available today.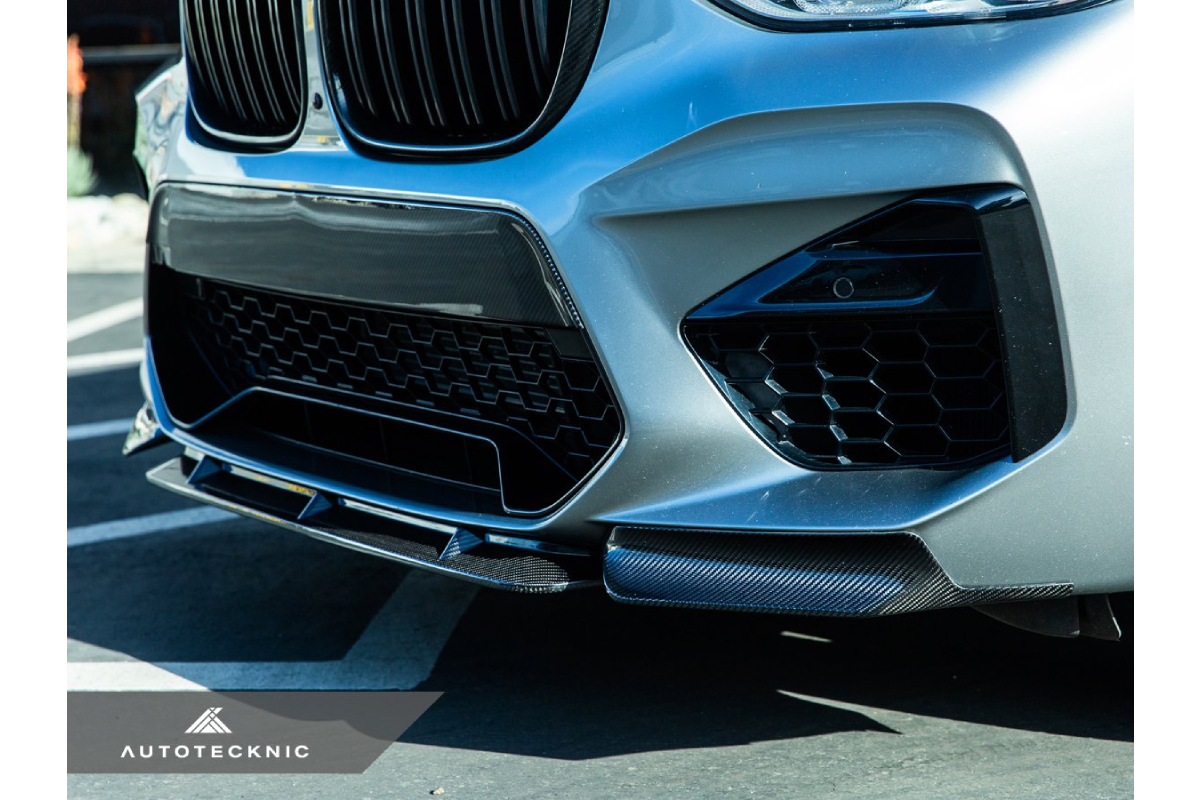 Features:
Quality dry carbon construction
UV protected high-gloss clear coat
Lightweight and highly durable
Designed for perfect fitment
Fitment: 2018-2021 BMW F97 X3M | F98 X4M
Note: Made to fit the F97 X3M and F98 X4M OEM bumper only.
If you have any questions about AutoTecknic or its products, please feel free to contact us. You can reach us by phone at 1-480-966-3040 or via email at sales@vividracing.com.