The Porsche 911 GT2 RS is a true powerhouse that is sure to exhilarate and awaken all of your senses. It is the result of combining an ultra-lightweight sports car with a 3.8-liter flat-six twin-turbocharged engine that cranks out a whopping 700 horsepower and 553 pound-feet of torque. All of that power is sent to the rear wheels via an efficient seven-speed dual-clutch automatic transmission that lets this beauty rocket from 0-60 mph in just 2.7 seconds and reach a top speed of 211 mph. We here at Vivid Racing, though, like to take things up a notch and treated the Porsche GT2 RS to a new Frequency Intelligent performance exhaust system and a VR Tuned ECU Flash to see just how much power we could crank from this German masterpiece. Check out the video below as we give you a full walkaround, conduct some baseline runs, install the goodies, and then dyno it again to see the newfound power it gains!
There's no doubt about it that this Porsche GT2 RS, fully equipped with the Weissach package, is a stunner from the inside out and especially under the hood. However, paired with the performance exhaust from FI and the VR tune, it's safe to say that this build is out of this world. Frequency Intelligent's Valvetronic system technology delivers cutting-edge "intelligent" ECU exhaust control valve, with an emphasis on the optimization of both sound and performance. It is a testament to the brand's philosophy of the ultimate union of comfort and performance experience for drivers and passengers alike. When the valves are fully open for maximum flow and power, it creates an exotic tone and allows for the most performance. With them closed, volume is reduced for a more low-profile, relaxed drive.
All of this is possible with just one click on the remote control and you can also set up automatic mode to recognize the engine's RPMs and switch between the comfort and racing exhaust profiles. Furthermore, the muffler internals are individually designed for the Porsche 911 GT2 RS for ultimate performance benefit and exact fitment. This really is a top choice for the GT2 RS and takes an already impressive sports car to new heights with a soundtrack that is suitable to its natural DNA. And because this car is going to be a track monster, it also received a VR Tuned ECU Flash via the OBDII port.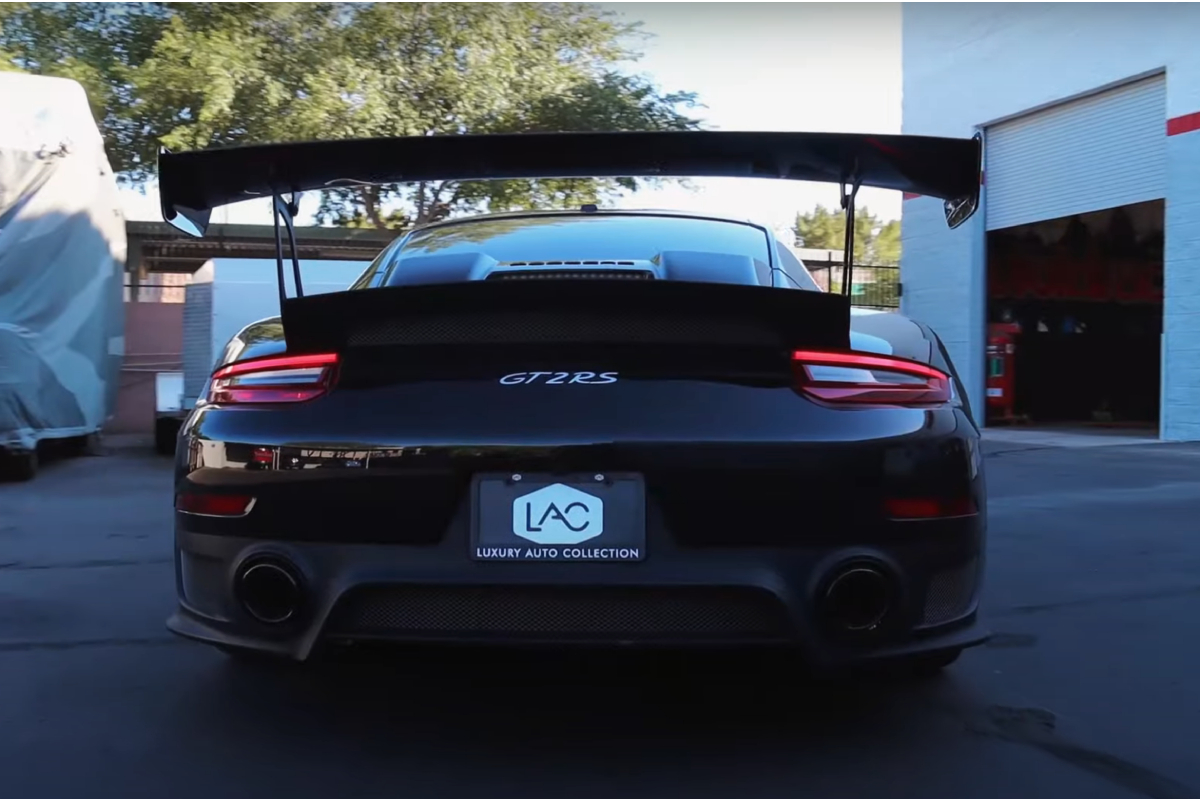 The baseline dyno showed that this Porsche 911 GT2 RS had an output of around 622 horsepower and 625 pound-feet of torque. After installing the mods, we discovered that this Porsche gained 100 wheel horsepower (from 700hp to 800hp) and between 100 and 120 pound-feet of torque. The numbers are fantastic, but we had to take it out on the road to really see and feel what those figures truly mean. The pops and bangs certainly did not disappoint as this GT2 RS build proved to be an even greater powerhouse than we had imagined. The launches had us thrown back in our seats, the soundtrack was intoxicating, and it certainly got the attention of the others on the road. Is this the holy grail of Porsche?! Let us know what you think in the comment section below!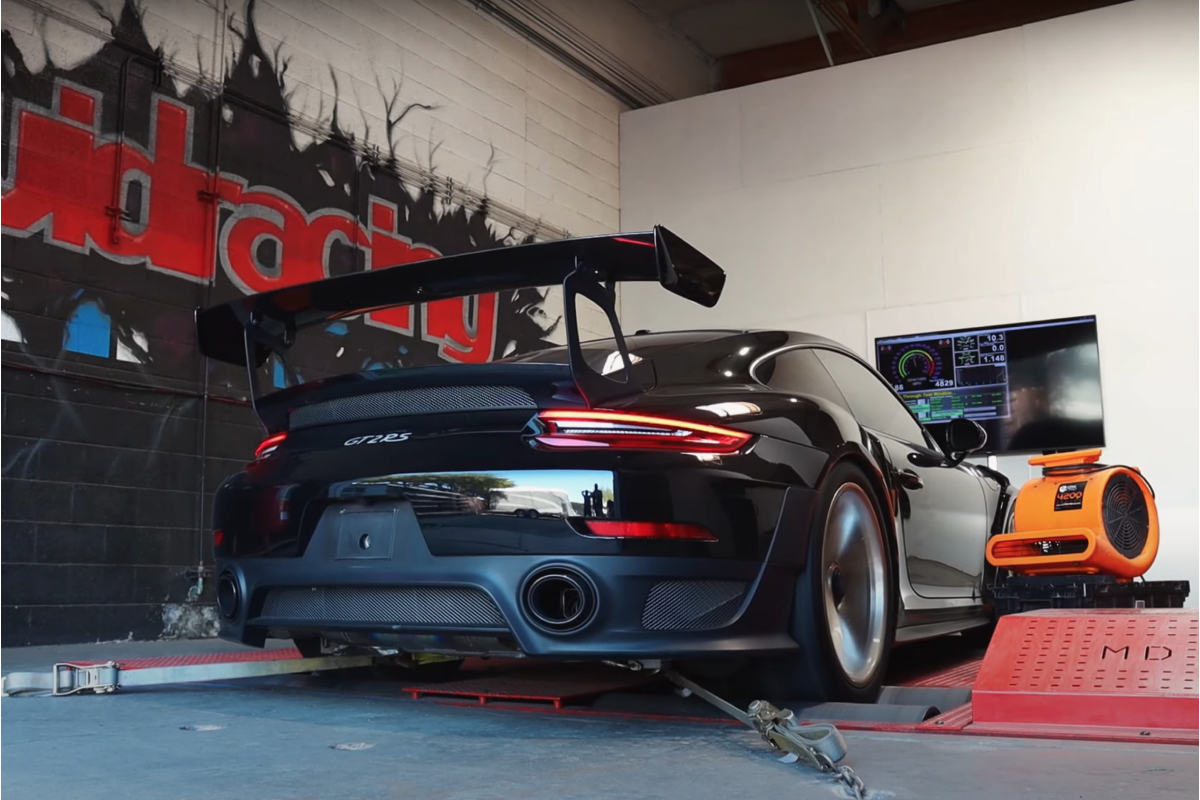 Featured Products:
FI Exhaust Ultra High-Flow Downpipe & Valvetronic Muffler (Get It Here!)
Intelligent ECU exhaust control valve
Comfort/racing exhaust profiles
Unique sound acoustics and performance
VR Tuned ECU Flash Tune for Porsche GT2RS (Get It Here!)
Stock Power: 700 HP | 553 LB/FT
Tuned Power: 800 HP | 850 LB/FT
If you have any questions about parts for the Porsche GT2RS, please contact the Vivid Racing team. You can reach us by phone at 1-480-966-3040 or via email at sales@vividracing.com.