AutoTecknic, the expert in direct replacement parts and upgrades for BMW, has just released its all-new front grilles for the F90 and G30 models. If you are looking to jazz up your Bimmer's front end, this is a great subtle piece that elevates the German marque's iconic kidney grille. Available in either a Glazing Black or Stealth Black finish, these grilles will fit the BMW M5 LCI and 5-Series LCI models. The package includes a direct OEM replacement front grille that is super simple to install and fits seamlessly on your car's front bumper.
Developed and engineered with the OEM standard as the framework, all AutoTecknic front grilles are made with 100% non-recycled raw plastic. The result? An overall highly durable construction with strong clips and tabs for a secure and seamless fit. As an AutoTecknic standard, each outer ring and grille slat are individually finished with the precision that yields a product of superior paint quality fit to accentuate any vehicle.
When you choose AutoTecknic, best believe that you are choosing one of the top dogs when it comes to aftermarket parts for your vehicle. With more than 20 years of experience producing high-quality products, AutoTecknic has earned a solid reputation for providing the best replacement parts, upgrades, and accessories for JDM and European vehicles.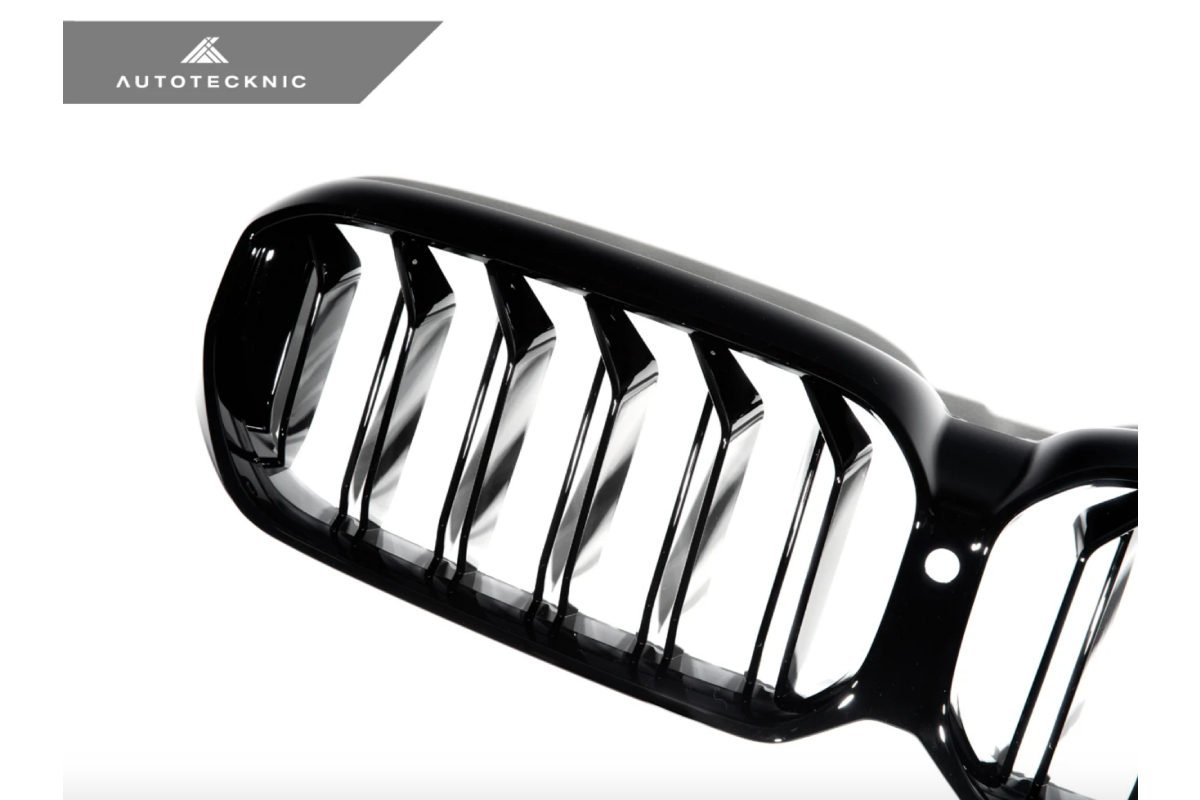 Features:
Durable construction
Non-recycled plastic
Direct OEM fitment
Seamless installation
Two (2) available finishes
Fitment:
BMW F90 M5 LCI
BMW G30 5-Series LCI
If you have any questions, please do not hesitate to contact the Vivid Racing team. You can reach us by phone at 1-480-966-3040 or via email at sales@vividracing.com.