Turning Night Rides into an effortless affair
Riding in the back country, Forest, or sand dunes provides very little natural lighting after dark. Once the sun has set and the moon is high, you are literally on your own. When your own two eyes are not a feasible option, headlights help aid in night time vision. Stock headlights will allow you to see and be seen, but why would you settle for something that is subpar? The aftermarket headlight industry gives you premium options that have enhanced output over factory. This will make things much easier to see during the night time.
Light bars and pods offer exceptional night time vision enhancement, but what if you want to keep it simple? Your primary headlights are there for a reason, take advantage of the space that Polaris has created. Often we see people opting for additional lights when they could have potentially saved money and time with a simple headlight replacement. In the post below you will see the greatest options offered by the very best in the lighting industry. Light up the night and improve your visibility with one of the following quality options.
Rigid Industries is a well known name in lighting accessories. They have set the industry standard and many are chasing to achieve the quality and performance that their products offer. In terms of headlight replacement, their dual pod options are a fan favorite, and work very well at illuminating your path.
You can also purchase the mounting kit separately. This allows you to install any lighting pod that you desire.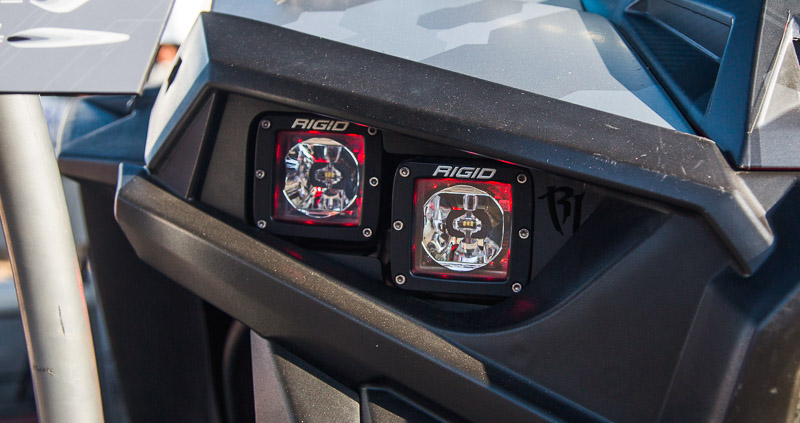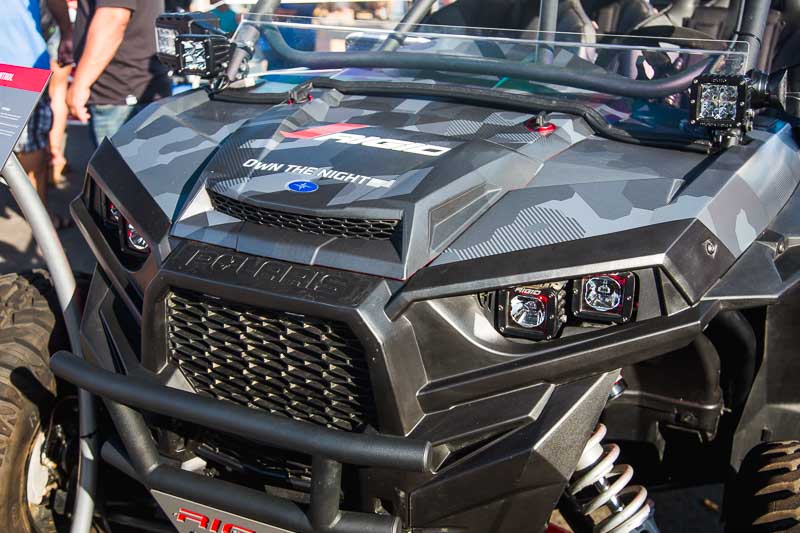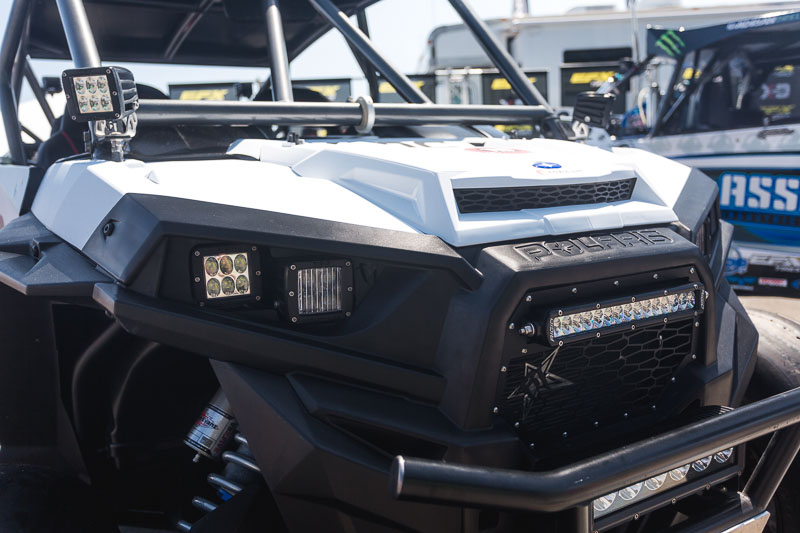 Heretic Studio offers one of the most unique headlight upgrades for the Polaris XP RZR.  A majority of the vehicles at the sand sports super show were equipped with these lights and there is a good reason. The design, overall look and exceptional output put these towards the top of the list in terms of pricing and performance. The headlights are easily customizable and provide the finishing details for your personal build.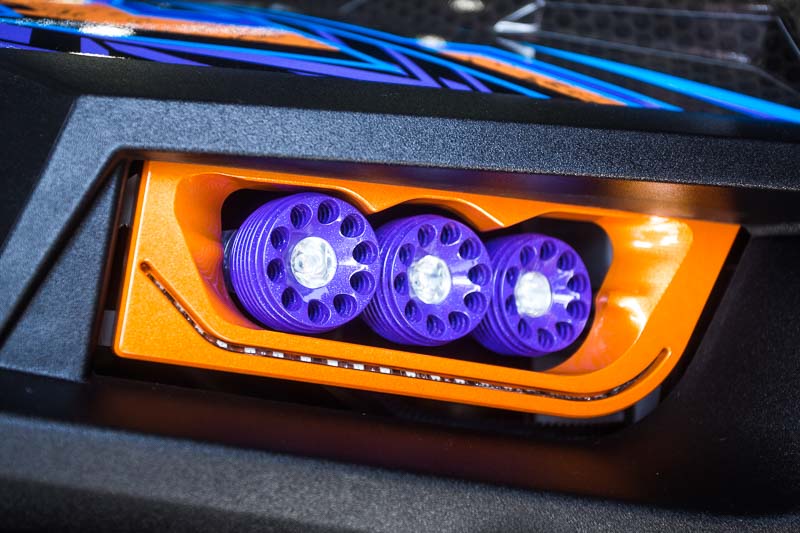 KC HiLites is a company that has been around for decades. They have a tried and true method to lighting that simply works. Even though they may not be the most attractive option, they have exceptional output and a subtle appearance that does not go overboard.
For more information on KC HiLites give us a call at 1.480.966.3040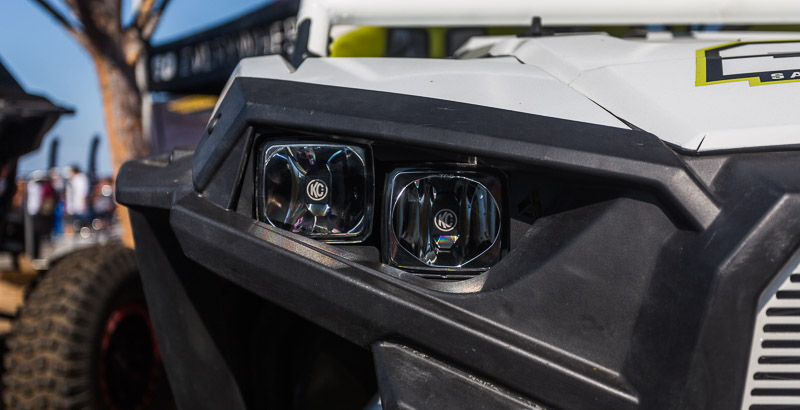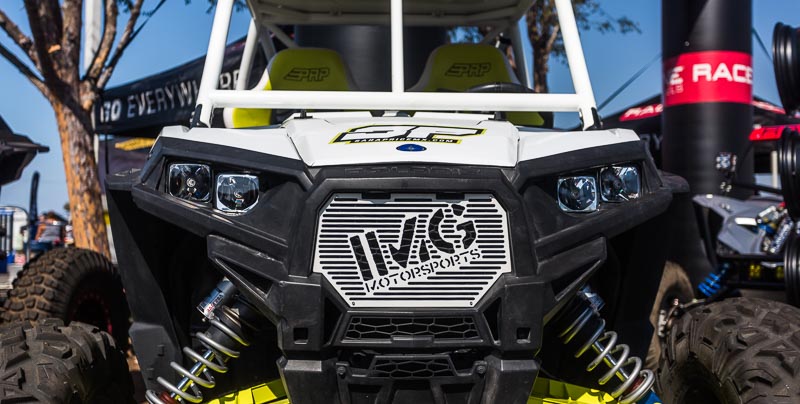 Vision X has a unique "Dual Pod" style circle light. These take advantage of all the allotted space and provide a clean and simple look. The lights have magnificent output and almost look like they came installed from the factory.
If you want more information regarding Vision X products, email us at Sales@Vividracing.com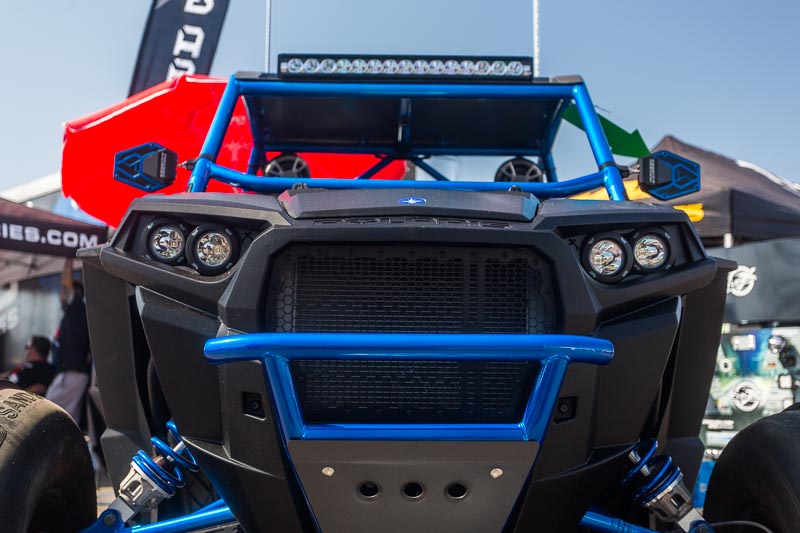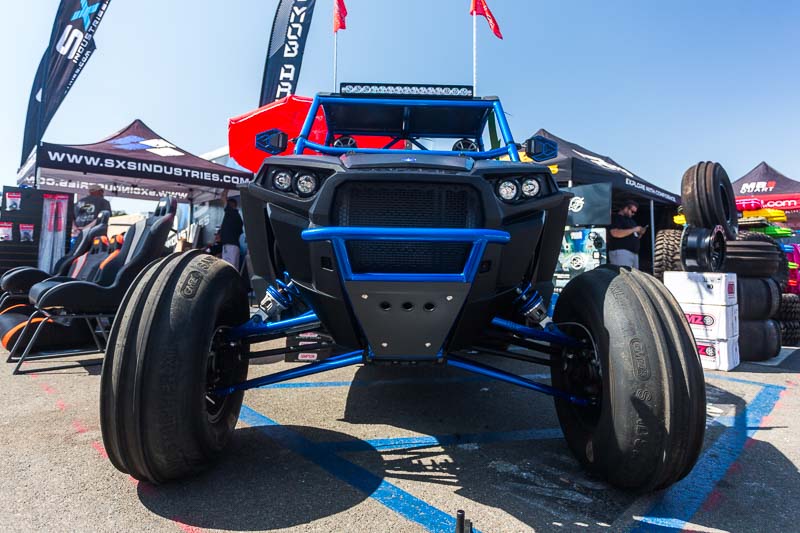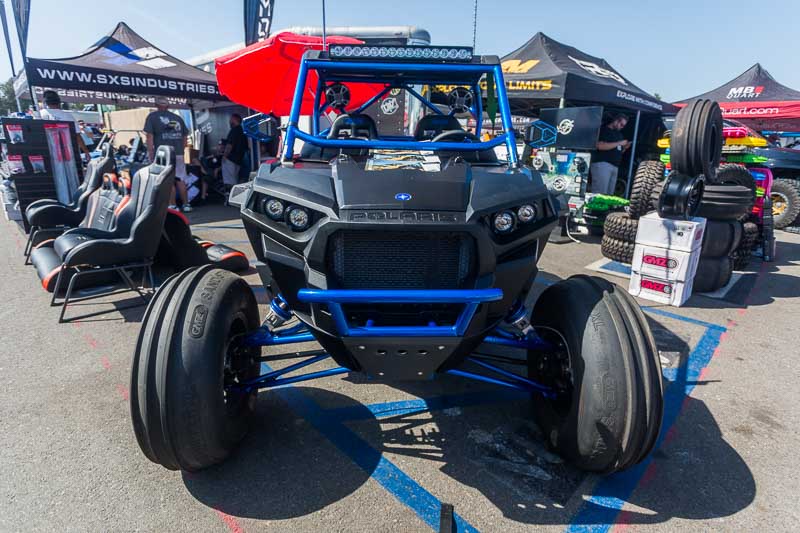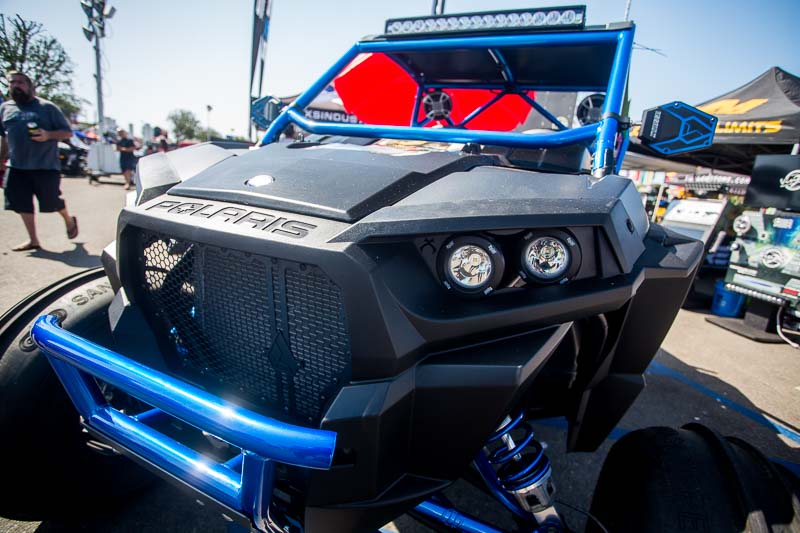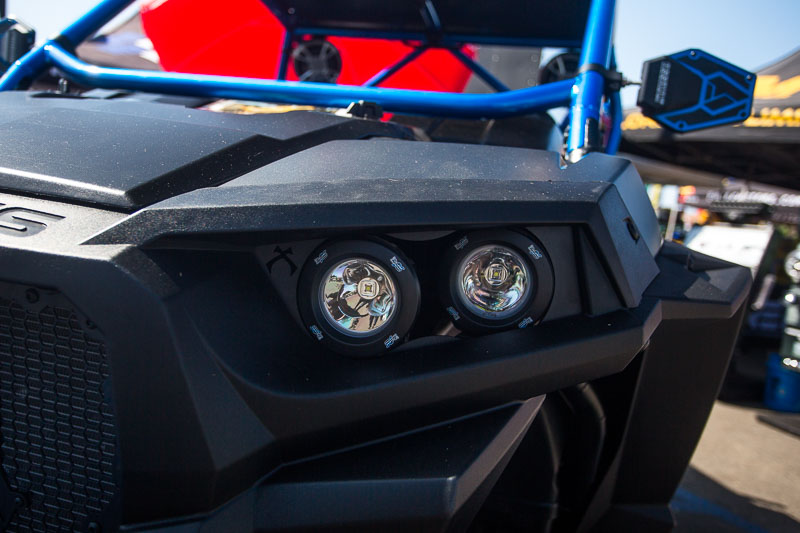 Last but not least are the offerings from Baja Designs. They take the available headlight space and create a plug and play bracket for a multi LED quad set up. These provide exceptional output and just simply work. Styling is not overly aggressive, but you can definitely tell the difference between these and factory.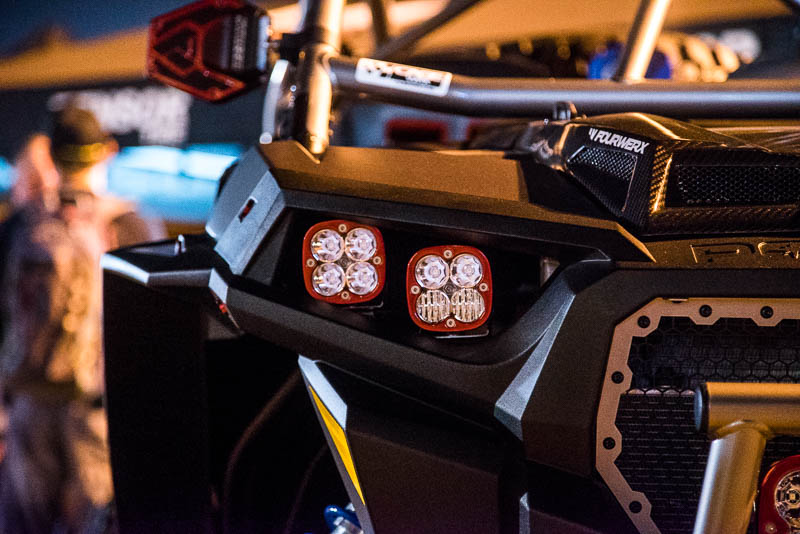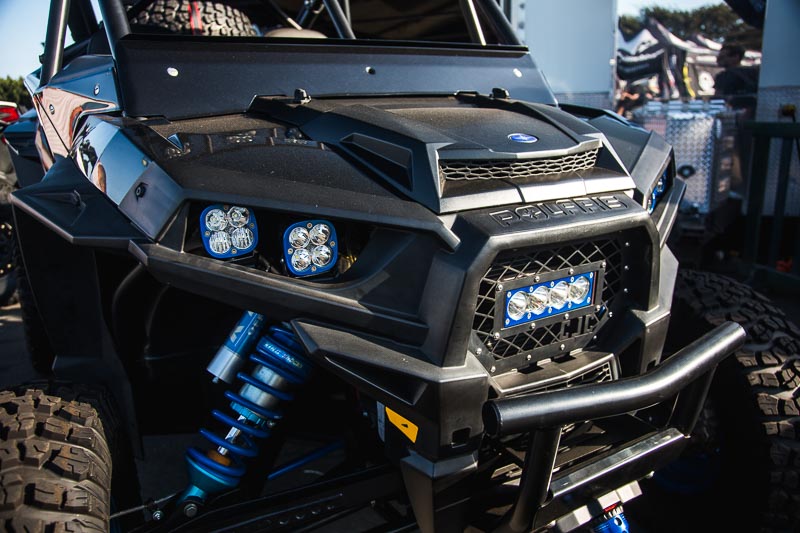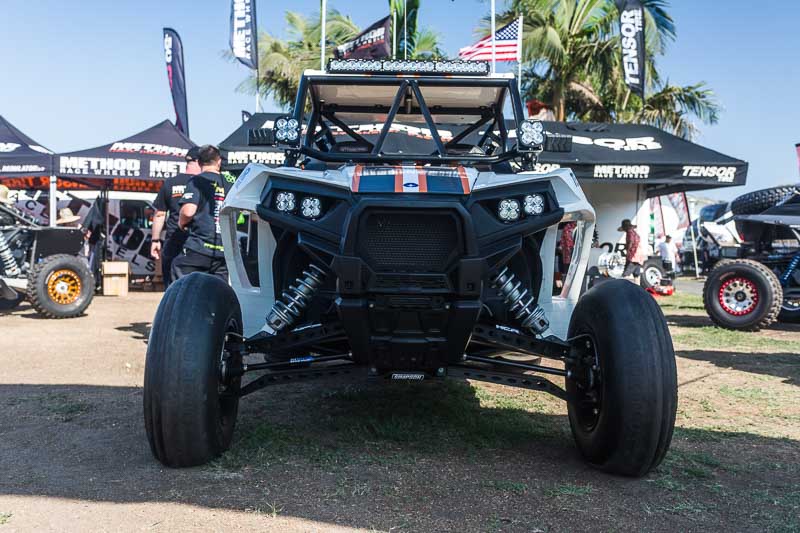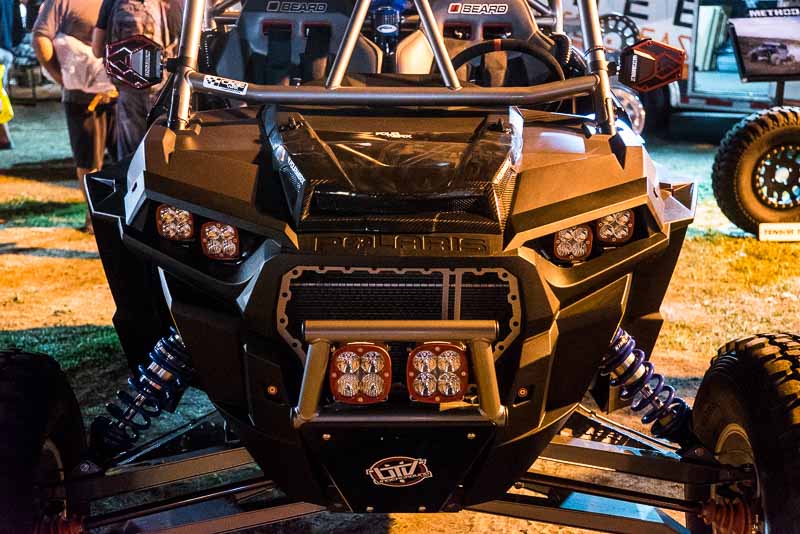 When it comes down to it, most of these aftermarket options will provide exceptional lighting over the factory installed equipment. Your personal brand preference and the visual appeal will be the deciding factor for aftermarket lighting.  Whichever option you may choose, these lights will improve output and keep you safe when riding at night.
As always, if you want more information or would like to place an order please contact us! We can be reached by phone at 1.480.966.3040 or via email at sales@vividracing.com.