As TJ Hunt documents the journey of modifying his Lamborghini Aventador, he partnered up with Armytrix to unlock the true tone of the V12. Although agreeing the factory exhaust sounds decent, TJ decided to wake up the beast under the hood. What is most impressive is that he tackled this install by himself with some help from his friends at Throtl.
Opting for the valvetronic system from Armytrix, the install was intricate and time-consuming. Being a bolt-in solution makes a world's difference especially when dealing with a Lamborghini which has very tight spacing within the engine bay. The titanium construction allows for huge weight savings even though larger diameter tubing is used for the system.
Without any restriction to the exhaust, TJ was able to achieve massive flames while increasing the performance. The tone from the exhaust provides an aggressive sounding acceleration with elegant pops and bangs after letting off the throttle. To be discrete the valves can be closed off for a mellow, factory, sounding exhaust.
If you have any questions, please contact us. You can reach us by phone at 1-480-966-3040 or via email at sales@vividracing.com.
Be sure to watch TJ Hunt's video installing this Armytrix exhaust below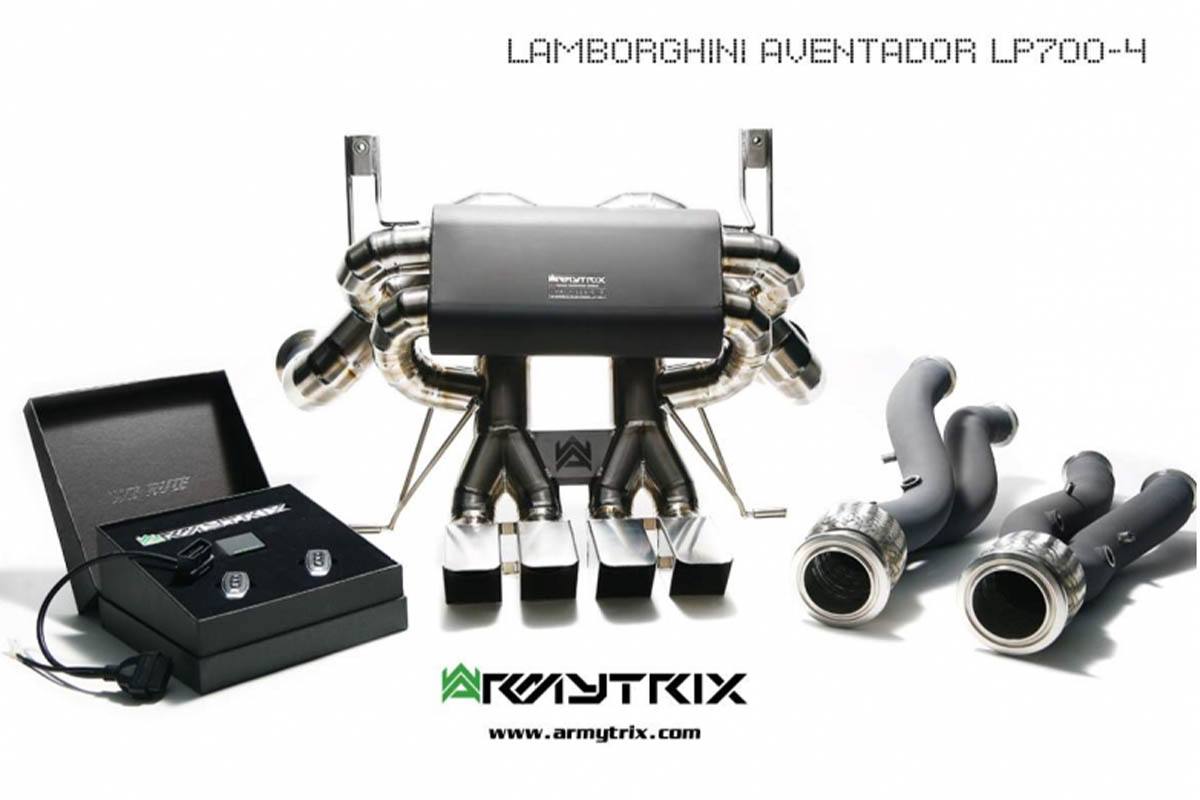 Related Images: