Are you considering an exhaust for your KIA stinger but haven't found the perfect one yet? Or maybe you think if they even make a difference? Choosing a performance exhaust system for your automobile is not an easy decision. With several possibilities, each with its own set of advantages. The amount of research you conduct might rapidly turn to irritation when you realize the minute distinctions between the numerous options. Well, you've come to the right place! We've made this list of top 5 cat-back exhausts for your KIA stinger.
What Difference Does a Cat-Back Exhaust Make?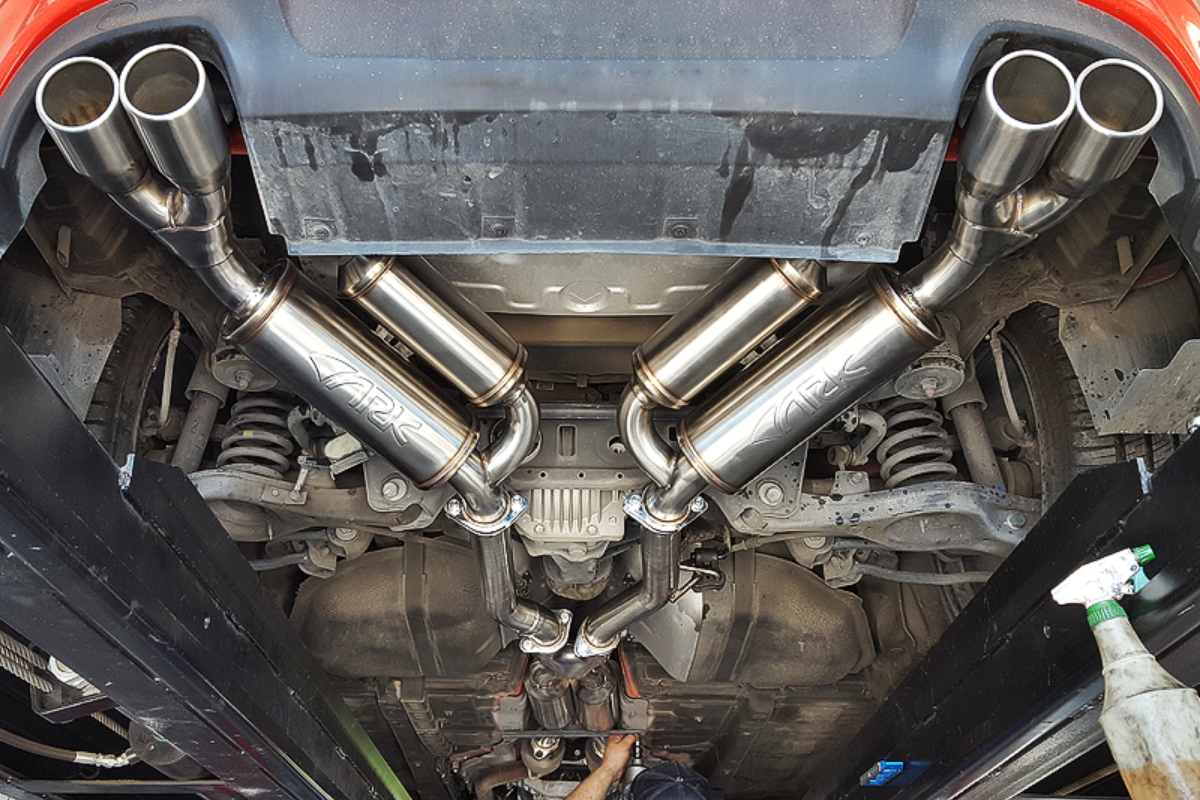 Cat-back exhaust systems start just behind the catalytic converter, considering the different types of exhaust systems and how far they travel to the front of your automobile. Most car lovers associate the sound of a car with its exhaust, so it stands to reason that you may wish to change this slightly.
A cat-back exhaust system boosts performance by replacing the stock exhaust with a bigger, more efficient mid-pipe, muffler, and tailpipe. Emissions are unaltered since the catalytic converters remain in place. On the other hand, vehicles will have a better exhaust tone, higher fuel efficiency, and be lighter.
Cat-backs frequently result in improved performance due to improved exhaust flow through updated components include bigger diameter tubing, better-flowing mufflers, and enhanced sound and weight
If you put an exhaust system on your Kia stinger, you may expect your engine to gain 2-5 percent in power, also large motors, such as a large 6.0L V8, frequently gain 2 to 3 percent horsepower.
Shop All Cat-back Exhaust Systems for KIA Stingers Here
Why Don't We Discuss KIA Stingers?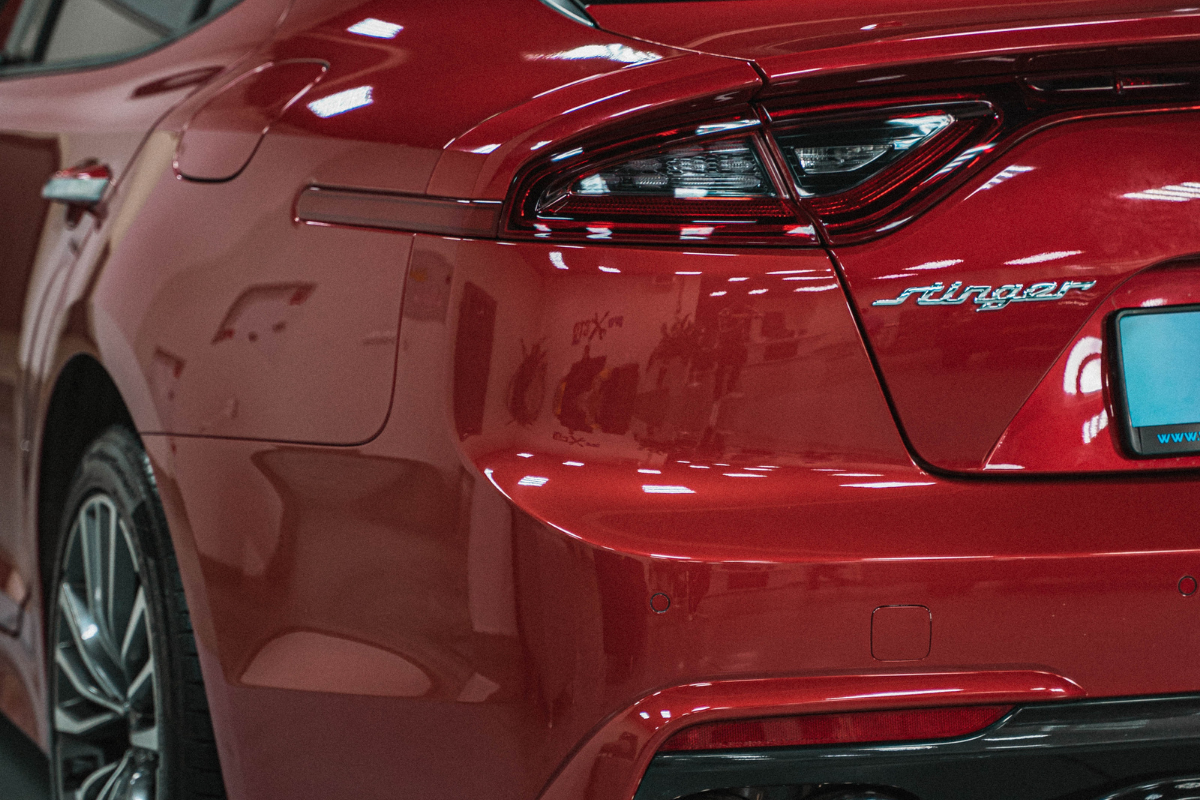 There isn't much to say about the Kia Stinger except that it has done the inconceivable by producing a low-cost vehicle with superb design and a comfortable interior. Because of the Stinger, Kia has received a lot of attention. In a single stroke, Kia's identity has evolved from that of a maker of everyday vehicles to that of an exciting one. It boasts all of the necessary amenities, as well as a superbly constructed sleek cabin that rivals its more established German competitors.
The Kia Stinger is the manufacturer's first rear-wheel-drive and all-wheel-drive sports sedan. Both engines are connected to an 8-speed transmission and can accelerate from 0 to 100 mph in less than 5 seconds. Although the suspension is occasionally harsh, it is well suited to Stinger's main function of high-speed driving.
This sedan has it all but falls short in a few areas, so let's think about what we can improve. It sounds like a thunderous beast by altering Stinger's exhaust system, which complements the car's pace and feels. But that's not all; this switch may result in a performance improvement, but only if the proper exhaust system is installed. Improper ones will aggravate the condition. Fortunately, we've done some research to identify the best solutions to your query.
Shop All KIA Stinger Accessories Here
1. MagnaFlow 19406 Cat-Back Exhaust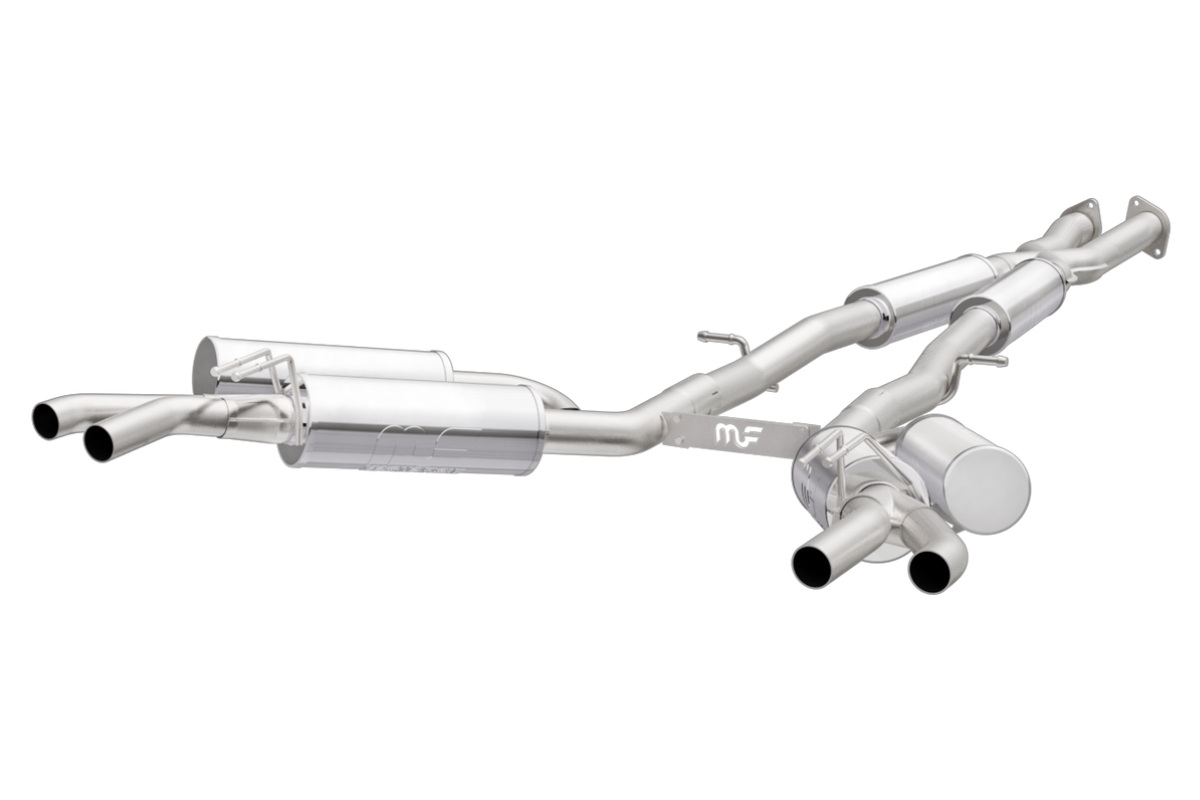 MagnaFlow is one of the most well-known exhaust system manufacturers in the world. Automobile manufacturers, race teams, and individual vehicle enthusiasts rely on Magnaflow for all their exhaust needs. When you rev hard straight through those tunnels at high RPMs with their competitive series cat-back system for your Stinger, those tunnels will shake. To begin with, the polished outside of this exhaust system is a work of art in and of itself before it is even installed in your vehicle. To us, automobile fans, the sound of this Kia Stinger exhaust is like music. The exhaust is well suited for the quick sedan that the Stinger is, with more of an aggressive growl directed at outward noise than interior noise. It was made from 400 class stainless steel cut by robotic CNC machines, assuring constant life-long performance and durability. The fitting needs no changes to your stock exhaust mounts, leaving you with alternatives if you desire to upgrade later.
Shop All MagnaFlow Exhaust Products Here
2. ARK GRiP Cat-back Exhaust
The ARK GRiP exhaust system offers the dedicated enthusiast a unique blend of sound, elegance, and craftsmanship and is known for its one-of-a-kind designs, proven performance gains, and distinctive, exhaust tone, which is resonant, clean, and deep. T304 Stainless Steel is used to handcraft all of their systems and because of their Helmholtz technology, they can eliminate in-cabin drones without sacrificing performance. The ARK GRiP has over 8WHP and 10WTQ gain. The inner diameter of the tubing is 2.5, mandrel-bent with an X pipe in the middle.
Shop All ARK Grip Exhaust Products Here
3. Thermal R&D Cat-back Exhaust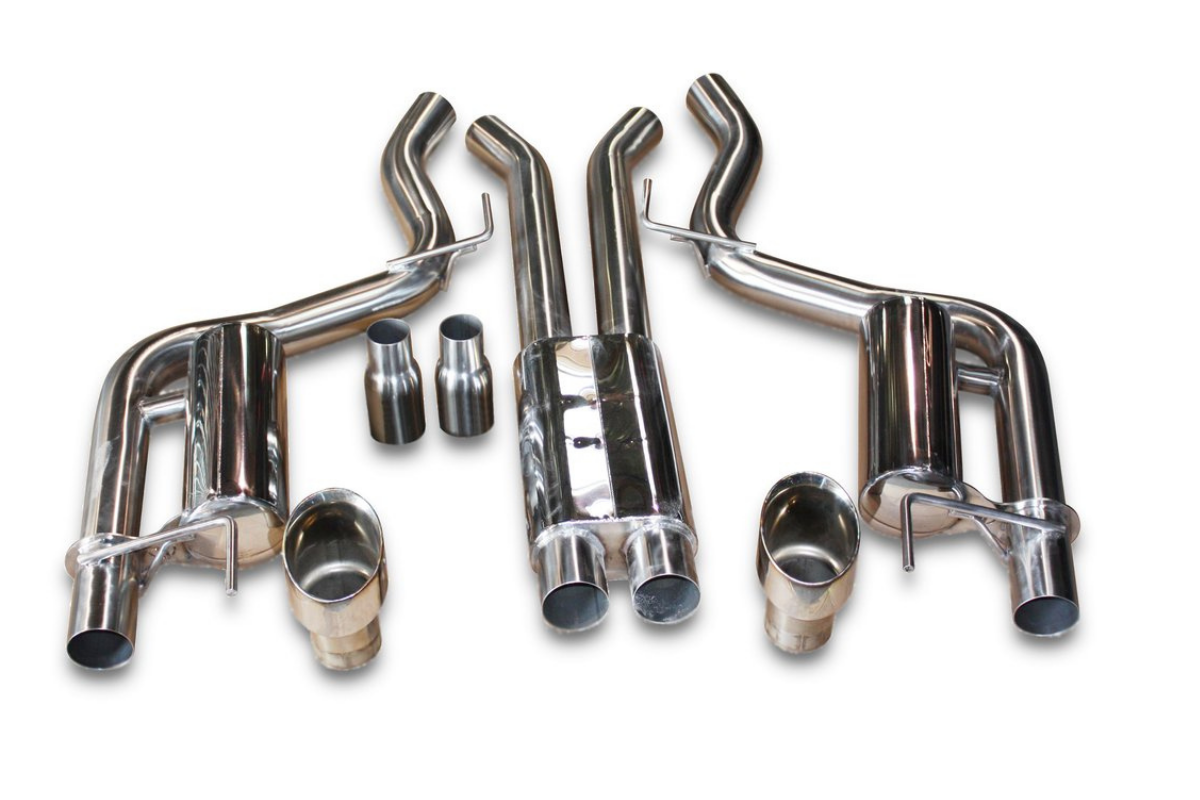 The design integrates True Helmholtz Technology within the internal design for drone targeting while enabling maximum flow for better performance and intense acceleration noises. Thermal used the factory-installed OE tips and placed a rear plate on the exit pipes to maintain a clean look with the original valance. KIA's 3.3L Twin-Turbo V6 turned heads.
Shop All Thermal R&D Cat-back Exhaust Products Here
4. Stillen Cat-back Exhaust
A clever cat-back exhaust system that finds an outstanding mix between performance-minded enthusiasts and everyday drivability. The Kia Stinger GT's intelligently engineered exhaust flow helps to relieve back pressure and push the car to 30+ peak HP and TQ over stock!
Shop All Stillen Cat-back Exhaust Products Here
5. MBRP Exhaust S4704AL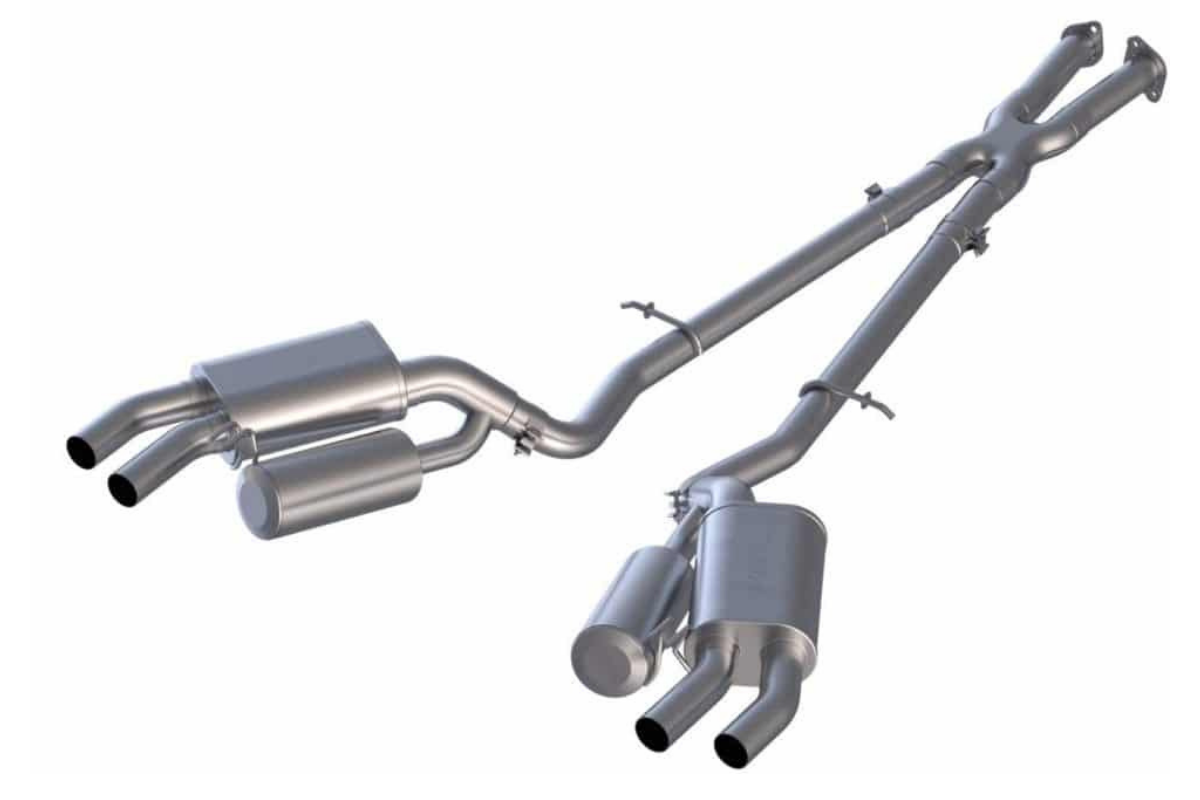 The MBRP cat-back exhaust system is a comprehensive package that includes front, middle, and dual-tip mufflers. The primary pipe diameter is 2.5, which is a 25% increase in overstock. The excellent sound will not disappoint you because the entire system has been tweaked and designed to function at a higher level. The system isn't exactly light, weighing 78 pounds, but it makes up for it in other performance.
Shop All MBRP Cat-back Exhaust Products Here
It is essential to consider your choices for the best cat-back exhaust for your KIA stinger. That is why we are here to accommodate you make your preferences better for you and your cars. Because all we wanted was to make our vehicles better, beautiful, and outstanding. And these cat-back exhaust systems are an excellent method to improve the performance and appearance of your car; the results and quality are unquestionably exceptional. Now, you're ready to showcase your vehicle with your new and improved cat-back exhaust.