Based in Phoenix, Arizona, Westcott Designs is known for building high-quality aftermarket suspension products that are superior and proudly made in the USA. In addition to that, their product catalog is comprised of Rock Sliders, Roof Racks, and other off-road accessories. The company is popularly known for their suspension upgrades to off-road applications with a focus on Toyotas, and this redesigned 2022 Toyota Tundra is a testament to that. If you own a 2022 Toyota Tundra you know how tough, capable, and improved this pick-up truck is, and this modification was done to accentuate this truck's features more.
For this army green 2022 Toyota Tundra pictured below, Westcott Designs upgraded the wheels and suspension, both vital to the truck's offroading capabilities. Westcott Designs upgraded the truck's wheels to VR Forged D07. These wheels are made by VR Forged, which has a reputation for manufacturing the best quality wheels in the market, that provide enhanced looks, great ride quality, and exceptional performance.
The VR Forged D07 has a rugged design, and it is a full 1pc forged monoblock truck wheel with 6 spokes. Manufactured using a 10,000-ton press, these wheels are incredibly strong. This wheel was designed to specifically fit the 2022 Toyota Tundra and any offroad vehicle, and in offroading adventures, a perfect fitment is crucial for survival. This wheel features a knurled bead area for added grip when running low tire pressures, and it has a Matte Black finish.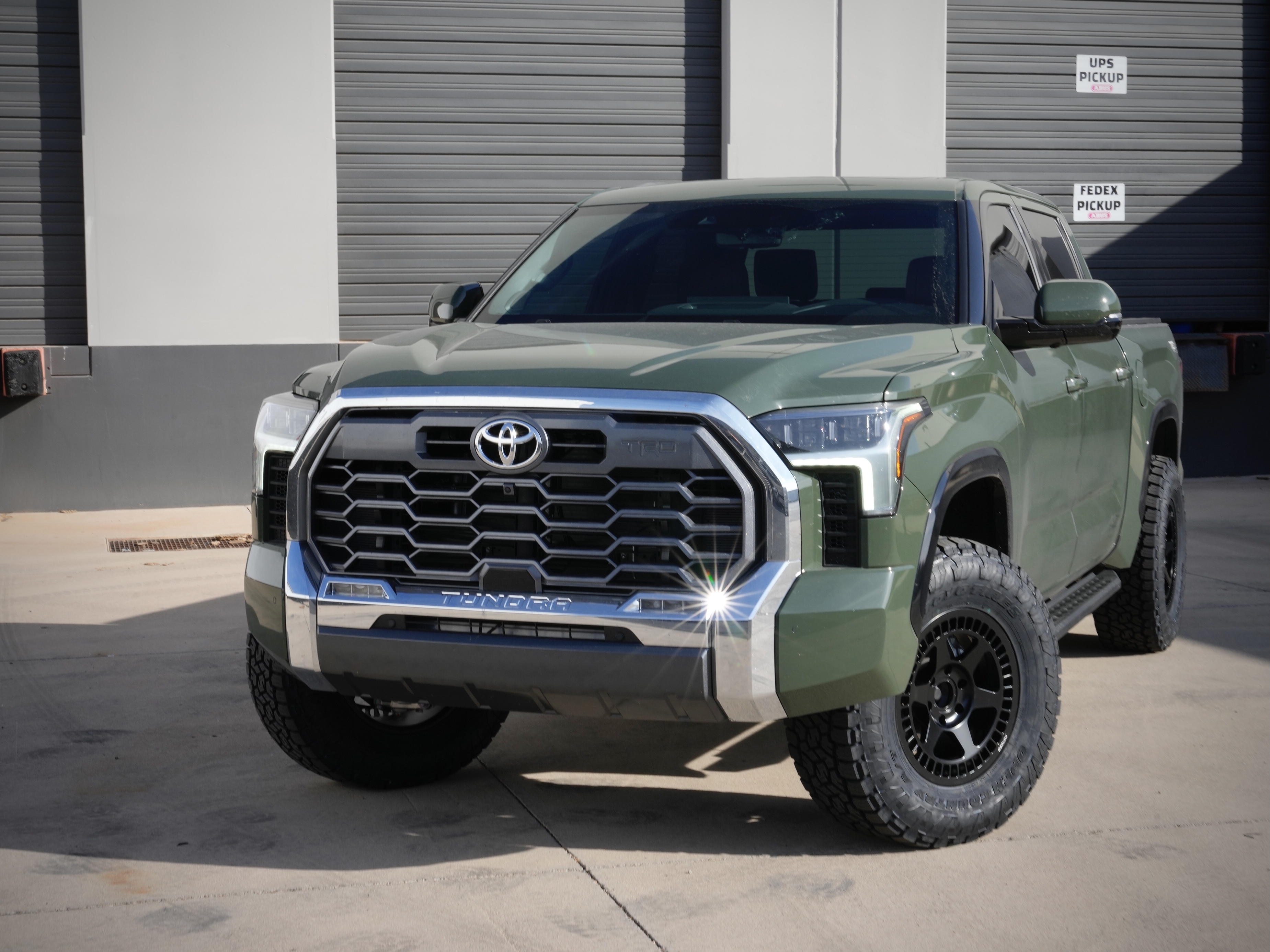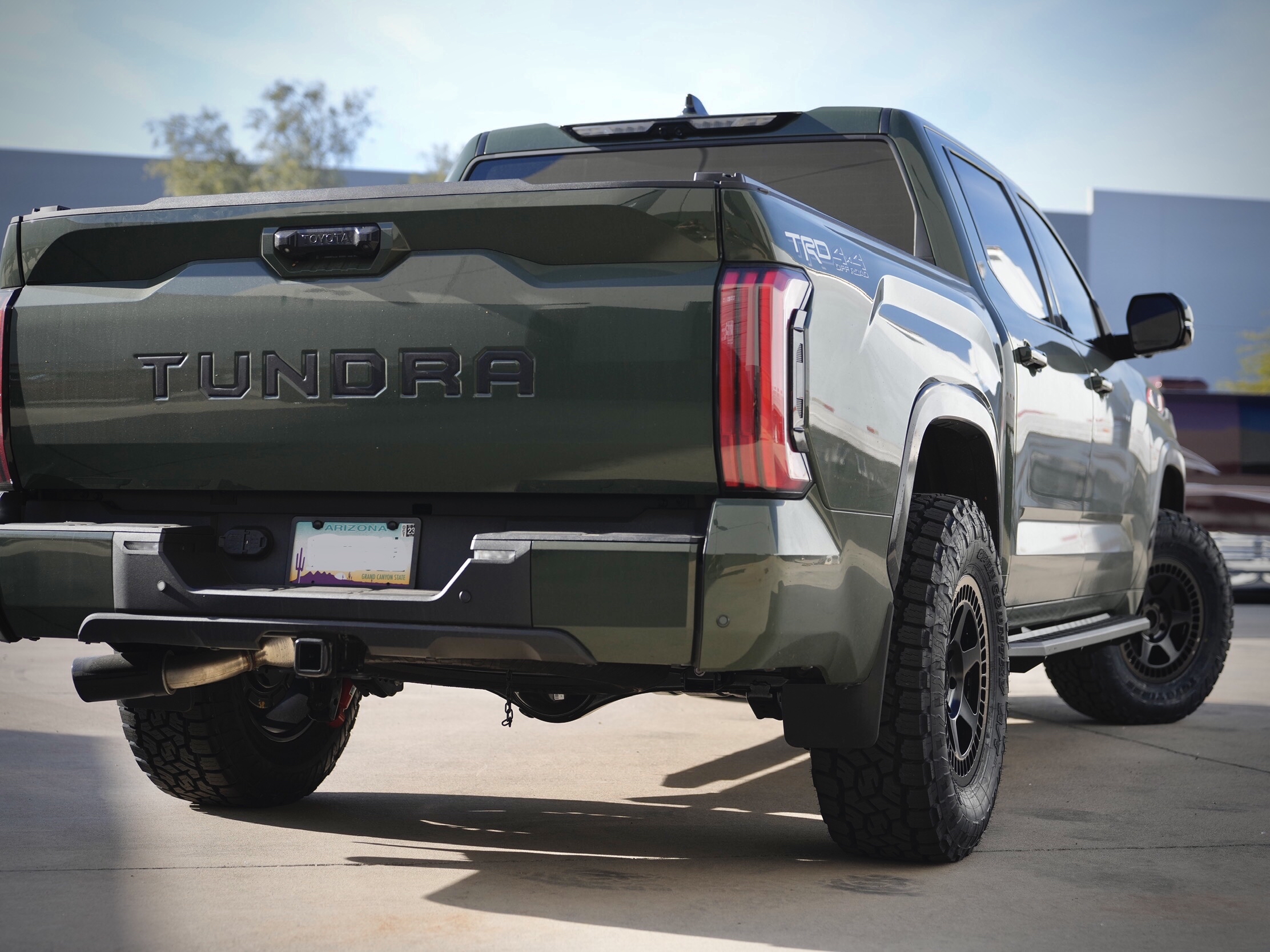 Westcott Designs also made sure that the owner of this truck enjoys their adventures by allowing more truck lift which will increase ground clearance, enhance performance, and cause a larger tire accommodation. If you are wondering which tires Westcott Designs used in this upgrade, the answer is simple; they used Toyo Tires AT3 35/12.5/18. When it comes to the lift kit, Westcott Designs used its own in-house product; Westcott Designs Black Anodize Hitachi Black Shocks Preload Collar Lift Kit, which was manufactured to specifically fit the Toyota Tundra 2022. The company developed premium pre-load collars that utilize the trucks OEM suspension but give a level and more desirable ride height.
This kit features CNC machined lower preload collars, top shim plates, rear billet lift pucks, and hard anodized black for a strong, durable finish. This kit gives you a full 3″ of lift in the front and 1″ in the rear using your factory shocks and springs and includes complete hardware for an easy install. This is not your traditional spacer lift kit, you retain your factory ride quality, and factory suspension geometry and are still able to align the vehicle to factory specs after installation. The lift kit weighs 15 lbs, and it comes in a black anodize finish.