The Lamborghini Urus is the first Super Sport Utility Vehicle in the world to merge the heart of a super sports car with the functionality of an SUV. It's the best of both worlds in a truly spectacular package that was built to thrill. Capable of reaching 60mph in just 3.6 seconds and a top speed of 190 mph, the Urus is not for the faint of heart. Each and every aspect from its design elements to its performance and driving dynamics represent the visionary approach to Lamborghini's DNA. Even so, there are certainly subtle mods that you can do to make the Urus yours and help set it apart from the rest – even if you may not be seeing them on the daily. Wheels, for example, make the world of a difference as you can see with the Widebody Lamborghini Urus featured here.
This Lamborghini Urus is sporting an insane widebody kit from 1016 Industries and Velos Designwerks Wheels. The owner of this widebody Urus chose 24-inch VXS15 wheels all around with a satin black center and gloss black lip and inner barrel. The combination of satin and gloss black creates a lustrous appeal that complements the overall stealthy look of this Nero Noctis Urus. Between the intimidating stance offered by the widebody package and these fresh wheels, this Urus is one force to be reckoned with.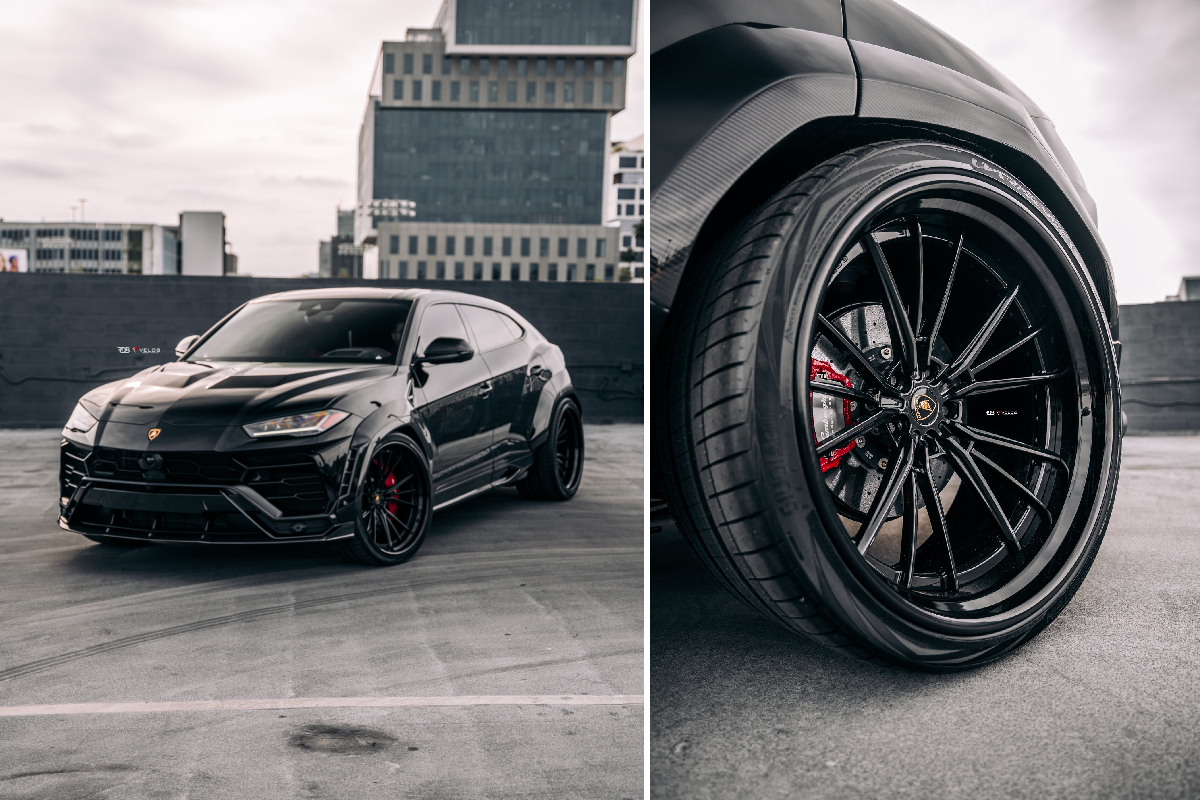 Discover any terrain from the concrete and gravel to sand and the track in style with these Velos VXS15 three-piece Classic Slight Concave Forged Wheels. Part of the Velos Xtreme Series, the VXS15 wheel incorporates forward-thinking concepts and new manufacturing technologies to lead the way into the next decades with truly unique designs for any luxury, sport, or exotic car. It gives the Urus an even more aggressive look while keeping factory-like performance in mind. The VXS15 improves on a traditional mesh design with multiple spokes and a concave profile that creates an attractive depth to the wheel.
Velos designed the VXS15 SC forged wheel with the ultimate enthusiast in mind so they will never have to sacrifice drivability for aesthetics and vice versa. Velos forged wheels feature standard backpad pocketing or flowering to reduce unsprung mass and optimize overall weight without compromising strength. They are crafted from 6061-T6 CNC-milled, aerospace-grade aluminum in a three-piece forged construction for unmatched levels of strength. Unlock any road and unlock your personality with the Lamborghini Urus and these stunning Velos Designwerks VXS15 forged wheels.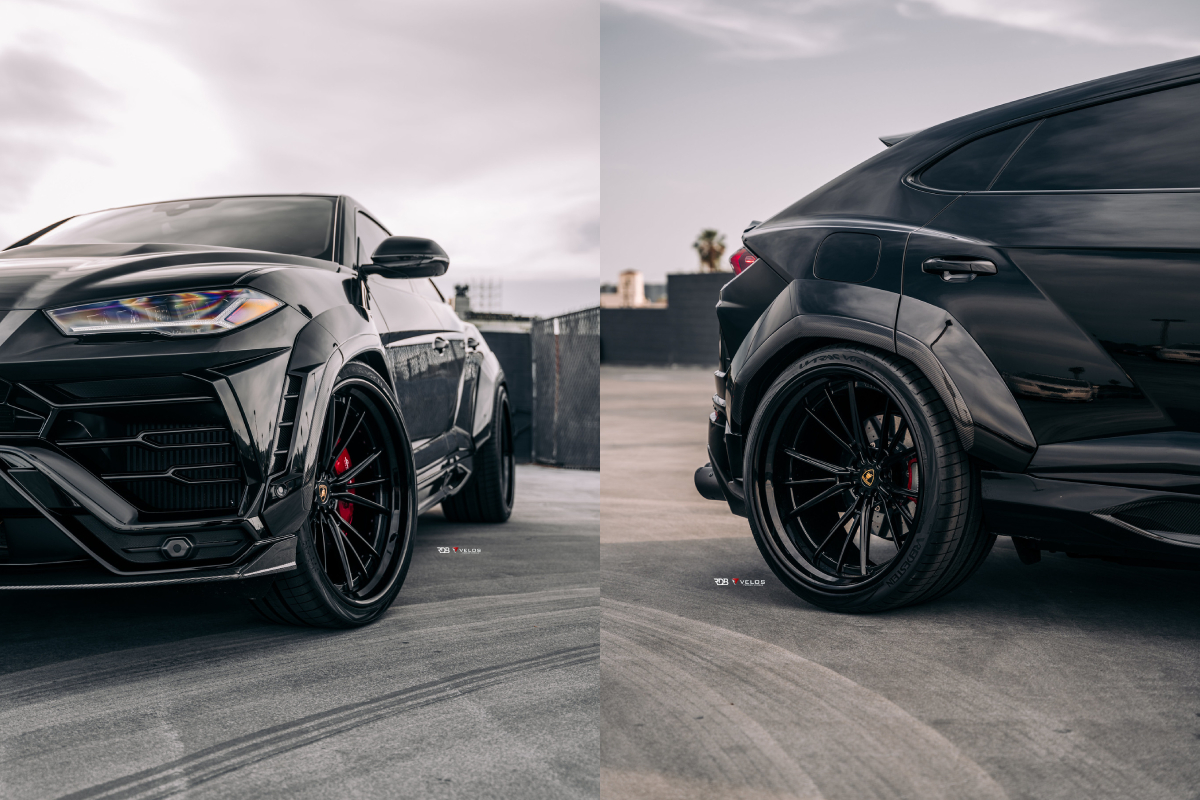 Velos Designwerks VXS15 Specs:
Available Sizes: 18" | 19" | 20" | 21" | 22" | 23" | 24" | 26"
Hardware Options: Exposed, half exposed, or hidden and upgraded lightweight titanium hardware available for multi-piece configurations.
Custom Finishes: From brushed, polishing to powder coating, all Velos Forged wheels maintain industry-leading quality providing you the look you want.
Wheel Features:
Aggressive yet Sporty Mesh Design
Multi-Dimension Engineering
6061-T6 Forged Aluminum
Three-piece forged construction
CNC-milled 6061-T6 Aerospace-grade aluminum
Three-Piece Classic Slight Concave Forged wheel
Weight reducing undercuts throughout the design
Optional Backpad Lightening (Flowering) Standard
Reduces unsprung mass and overall wheel weight
Hubcentric Fitment
Designed for your application
OEM TPMS Compatible
Centerlock Options Available
Featured Fitment: Lamborghini Urus
Featured Model: Velos VXS15 | 3pc Classic SC Forged
Featured Size: 24″ Front and 24″ Rear
Featured Finish: Satin Black Center and Gloss Black Lip/Inner
Featured Aero Kit: 1016 Widebody

If you have any questions about wheels for your ride, please do not hesitate to contact us. You can reach the Vivid Racing team by phone at 1-480-966-3040 or via email at sales@vividracing.com.