This product is for Racing Competition only and is not legal for use in highway or street vehicles or other non-racing competition off-road vehicles.
Purchasing this product requires you to sign our Vehicle Compliance Waiver here.
Evolution Racewerks started off as a custom fabrication shop in 2004. Our experience staff of fabricators and welders can build any part you can dream of. Our talented welders (TIG & MIG) are capable of working with steel, stainless, aluminum and titanium. We can also help build your future race car from the ground up! From chassis preparation (chassis seam welding and roll cage construction) to complete assembly and preparation of the car.

Fitment:
Proposition 65

WARNING: Cancer and Reproductive Harm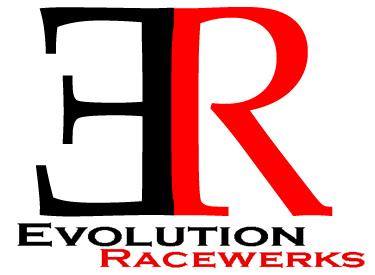 About Evolution Racewerks
Evolution Racewerks started out as a custom fabrication shop in 2004. Its experienced staff of fabricators and welders can virtually craft any part that you want. Evolution Racewerks' talented welders (TIG & MIG) are skilled at working with aluminum, stainless steel, and titanium. The company takes pride in helping petrolheads build their dream race car from the ground up. Evolution Racewerks has you covered from the beginning stages of chassis preparation, which includes steam welding and roll cage construction, to the complete assembly of the car.
Evolution Racewerks Can Do It All
If you dream it, Evolution Racewerks can build it. The company specializes in a number of different areas that all come together to create automotive works of art. Evolution Werks' experienced technicians can install just about any part you may have. Nothing is impossible with the team's custom fabrication, tuning, and suspension skills. The brand is known for fabricating custom welded (TIG & MIG) steel, stainless steel, aluminum, and titanium parts. As aforementioned, Evolution Racewerks' specialty lies in roll cage assembly and chassis welding, as they have built numerous roll cages to meet all racing rules set in place by sanctioning bodies. Whether it is NHRA drag racing, SCCA, drifting, or road racing, Evolution Racewerks can do it all.
Evolution Racewerks takes pride in being a one-stop shop for building, servicing, and pit crewing for your race car. It boasts years of experience building race cars for its customers, many of which brought home trophies and were featured in several magazines.
Evolution Racewerks at Vivid Racing
Vivid Racing has an extensive inventory of Evolution Racewerks products that will enhance the look, sound, and performance of your vehicle. We carry intercoolers and intercooler pipes, catted and catless downpipes, oil cooler upgrades, charge pipe kits, brake lines, and more! If you have any questions regarding the parts listed above or about Evolution Racewerks, please contact our sales team at (480) 966-3040.