Experience free over the air high definition digital television right in your dash! InsaneTV is a digital television module that plugs into the back of Insane Audio's JK2001, JK1001, TJ1002 or FJ1001. InsaneTV uses ATSC which is the same as what you would use on a set top box at home. This means that you'll get a full range of channels and will be able to receive normal and high definition programming. InsaneTV will not work when the vehicle is in motion. This is because ATSC is not designed for mobile applications and needs the antenna to be in a fixed location.

Features:
Receive high definition digital television right in the dash of your Jeep or FJ Cruiser
Comes with a special ATSC digital television antenna designed to fit perfectly in a Jeep's roll bar padding
Antenna can also be mounted inside your dash and out of sight
Proposition 65

WARNING: Cancer and Reproductive Harm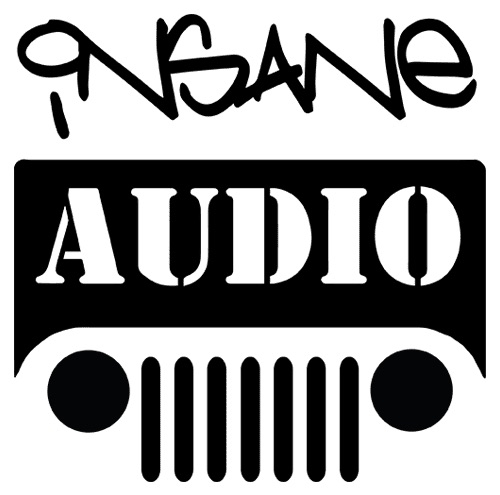 What is Insane Audio?
Insane Audio is an American manufacturing company that builds premium in-dash multimedia and navigation solutions for the off-road aftermarket. The company's lineup is specifically designed to fit select Jeep, Chrysler, Ford, Dodge, and Toyota vehicles. All of its quality products and accessories can be found in retail stores that sell 4-wheel parts throughout the U.S. and Canada, through various catalogs and online retailers like Vivid Racing.
Insane Audio parts are built with durability and longevity in mind. They are manufactured using only the highest quality materials to ensure all products are off-road tough and ready for wherever your next adventure may be. Insane Audio takes pride in what it does and stands behind everything it builds 100 percent; so much so, that the company backs all of its products with free lifetime tech support and software updates. The brand is always adding cool new features with its software updates that off-road enthusiasts love and appreciate.
What does Insane Audio Offer?
Insane Audio's head units come outfitted with Insane NavEngines, the reputable navigation software. Such includes full topography and high-definition 3D maps, while also offering exceptional on- and off-road navigation capabilities. All NavEngines come pre-loaded with the latest maps of the U.S. and Canada and are designed to function in the off-line mode. This makes it possible to reach your destination, be it in town or on the trail, while exploring off-road terrains.
The latest addition to Insane Audio's lineup is the JK2001 head unit, which is specifically designed for the Jeep Wrangler and Wrangler Unlimited models. The JK2001 is chock-full of modern technology and built super tough for obvious reasons. It is intelligently engineered to outperform the competition and deliver an unmatched experience. You can also add to your off-road experience with Insane Audio's front/rear-facing cameras, streaming TVs, and more!
Get Insane Audio at Vivid Racing
Take your trip to the next level with Insane Audio today! Vivid Racing carries a wide range of products from Insane Audio's lineup, including TV tuners, cameras, and head units. If you have any questions regarding the products listed above, please do not hesitate to call our expert sales team at (480) 966-3040.