It's nearly impossible to talk about the redesigned BMW M3 and M4 (G8X gen) without mentioning its massive and somewhat controversial front grille. Some enthusiasts don't mind it and others say it has grown on them, but there is still a good amount who detest the new design. For the latter, Vorsteiner, the expert in high-quality body kits, has launched a new aerodynamic program for the G8X BMW that includes a minor fix for the incredibly large, yet iconic kidney grille. Vorsteiner developed an all-new grille that features a large central bar that splits the grille into an upper and lower section (four sections in total) to give the G8X a more traditional look that is still super aggressive. Those sections are further split up by a large horizontal bar that looks like a part of a bumper where you'd mount a license plate on. And if you look closely, this strategic grille design leaves the bottom section empty which makes it look more like air intakes instead of grille slats.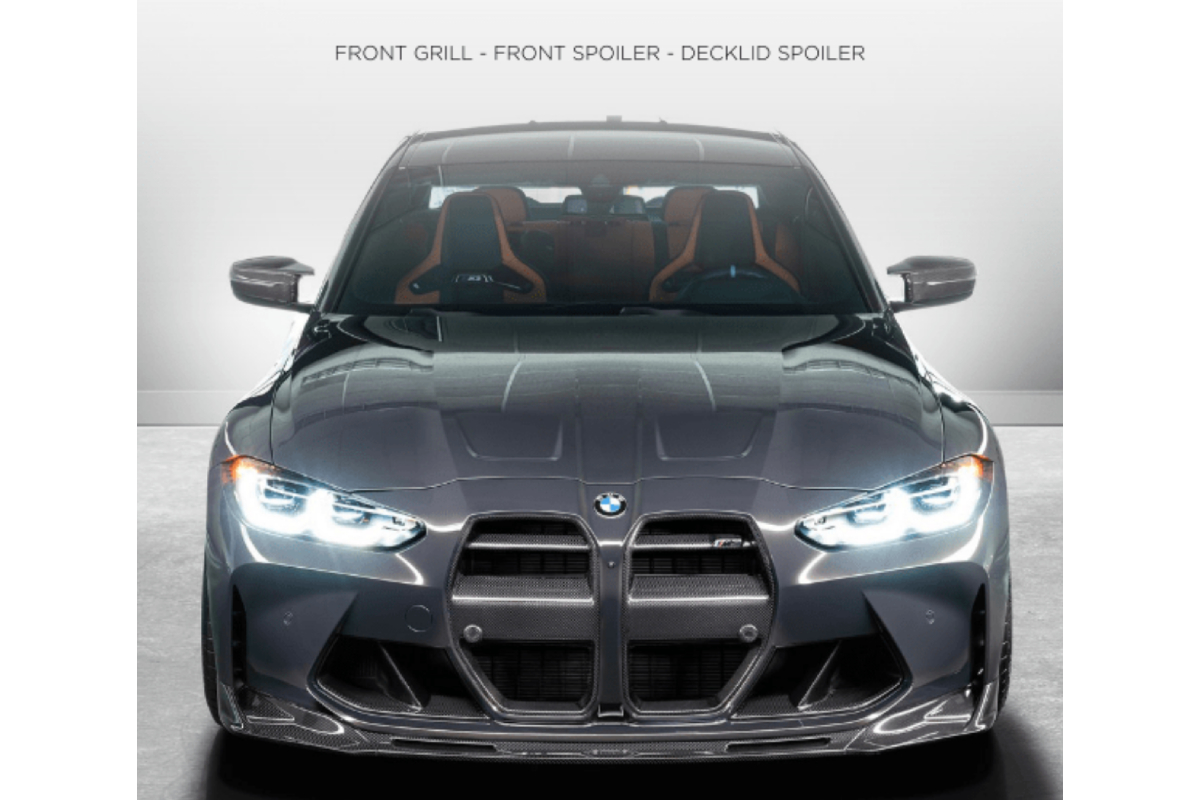 Vorsteiner, globally renowned for producing unprecedented hand-made carbon fiber components for luxury German makes and models, is at it again with this new aero program for the BMW G80 M3 and G82 M4. Now available through Vivid Racing, the new VRS Carbon Aero Kit for the BMW G8X M3 and M4 includes a carbon front grille, front spoiler, side skirts, rear diffuser, and decklid spoiler. Crafted from only the finest autoclaved pre-impregnated carbon fiber material, the Vorsteiner Carbon Aero Kit provides superior stiffness, aerospace-grade strength, and unmatched durability compared to traditional hand-laid carbon fiber composites. It's worth mentioning that this new grille for the BMW G80 M3 and G82 M4 is available in both carbon fiber and a paintable ABS plastic material.
Vorsteiner Carbon Aero Launch for BMW G8X:

If you have any questions about Vorsteiner or its aero program, please contact us. You can reach the Vivid Racing team by phone at 1-480-966-3040 or via email at sales@vividracing.com.