There are a lot of modifications that can be made to the Nissan 350Z, and while some may be better than others, there are five modifications that reign as the best. Whether you're looking for more power, better handling, or just want to make your Z stand out from the rest, these are the five mods to do first. So what are they? Keep reading below to find out.
1. Wheels and tires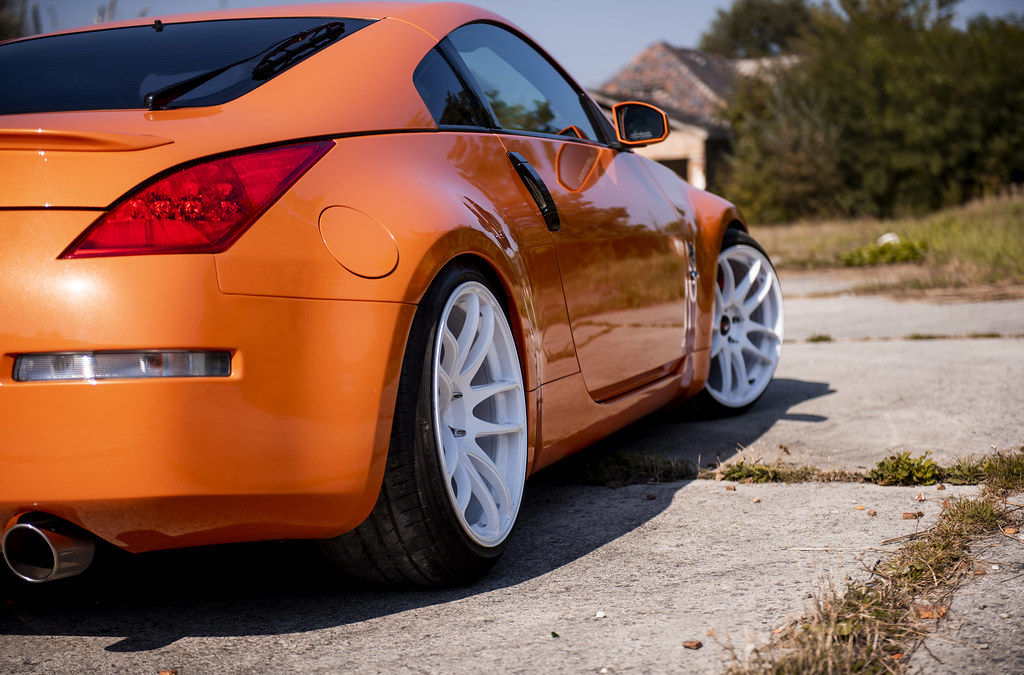 When it comes to modifications, wheels and tires usually rank pretty high on the list. Why? That's simple: they make your car look better and they offer a little boost in performance too. Not only do different styles of wheels fit with certain body kits, but choosing the right wheel can add or take away unsprung weight (reducing it will give you more efficient suspension), add negative camber (increasing grip in turns), and even allow you to run lower profile widths for improved ride quality.
So what are the best type of wheels to use when modding out your Z? Well there isn't one specific "best", but most agree that bucket-style mesh or deep dish designs are the most popular. Plus, unlike other modifications, you can return to stock relatively easily.
Wheels are a must-do when it comes to modifying your 350Z because they make the biggest visual changes. The top 2 brands are Forgestar F14 Wheels and Avant-Garde M510.
2. Suspension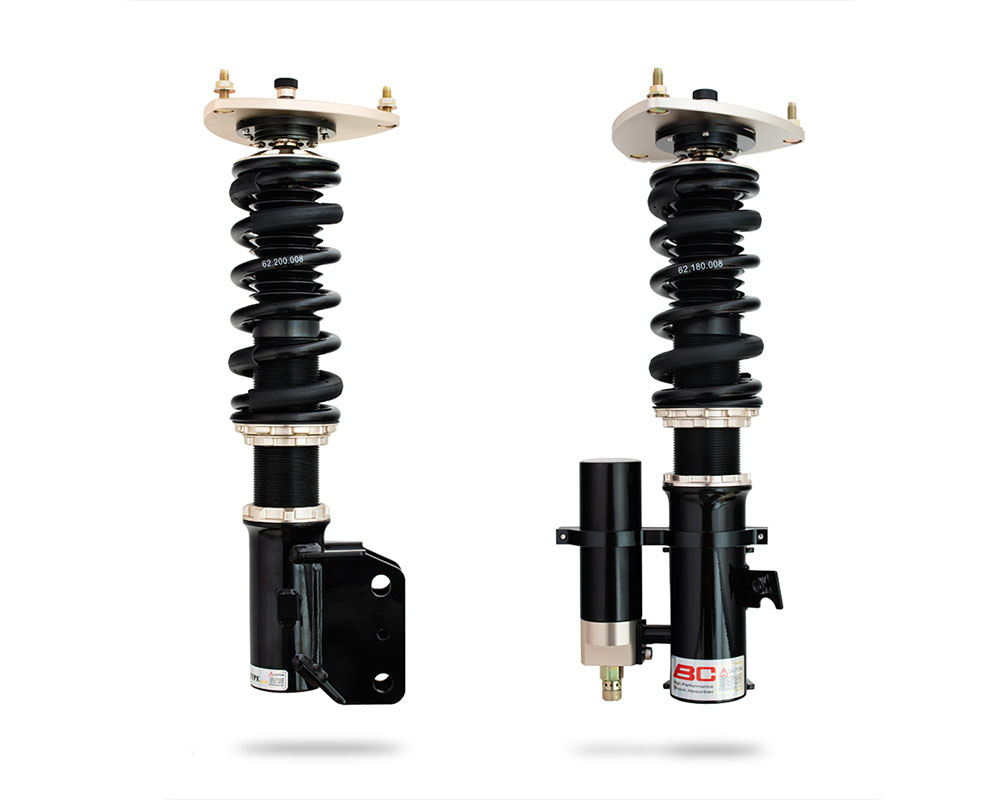 While wheels may make the biggest visual impact, suspension mods are what will ultimately improve your 350Z's performance. For those who want to run lower profile tires or for those that simply just love a smooth ride, suspension mods are completely necessary. The first mod you should consider is either coil-overs or air suspensions. We recommend BC BR-Type for the coil-overs.
Coilovers offer adjustable height and negative camber, but if you've already got an air-ride system at home, then investing in some airbags might be your best bet as they too give you the ability to change the car's ride height and absorb bumps with ease.
3. Exhaust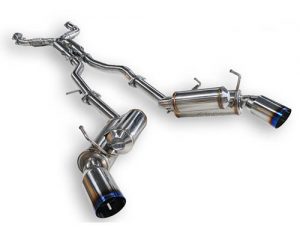 Whether you're looking for better performance or simply just a more powerful sound, aftermarket exhaust is the way to go. Not only do they make your 350Z sound great, but almost all of them are capable of increasing horsepower and torque.
Plus, there are hundreds to choose from so finding one within your budget shouldn't be hard at all. You can even find some that eliminate or reduce backpressure (better fuel economy) if you want something a little different than the rest.
Test Pipes / High Flow Cats
Upgrading your exhaust isn't just for those who want a louder sound, as many believe it increases horsepower. Test pipes and high flow cats are two modifications that you can make to increase airflow throughout the entire exhaust system by eliminating or reducing backpressure (which hinders performance). Not only do these mods sound great and allow for improved gas mileage (14-20%), but they lower EGTs too!
4. Intake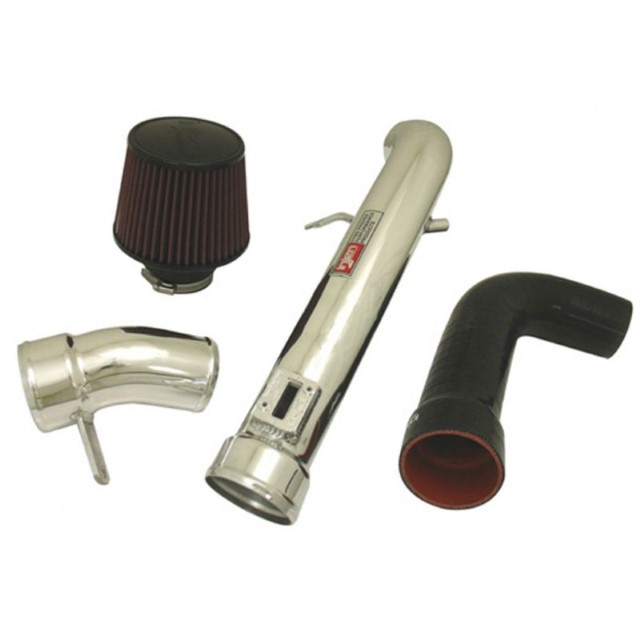 If you're looking to make improvements under the hood, an intake is a great place to start because it can increase both horsepower and torque as well as give you a better throttle response. You may think that an intake is just for those who want their cars to sound good (and they do sound amazing), but there are many performance benefits as well such as improved fuel economy.
Not only will your Z sound meaner, but it will also be able to achieve higher revs sooner than before and pull harder through the entire powerband. Even though intakes offer so much, most of them won't cost you more than $500 so they certainly won't break the bank either.
5. Drivetrain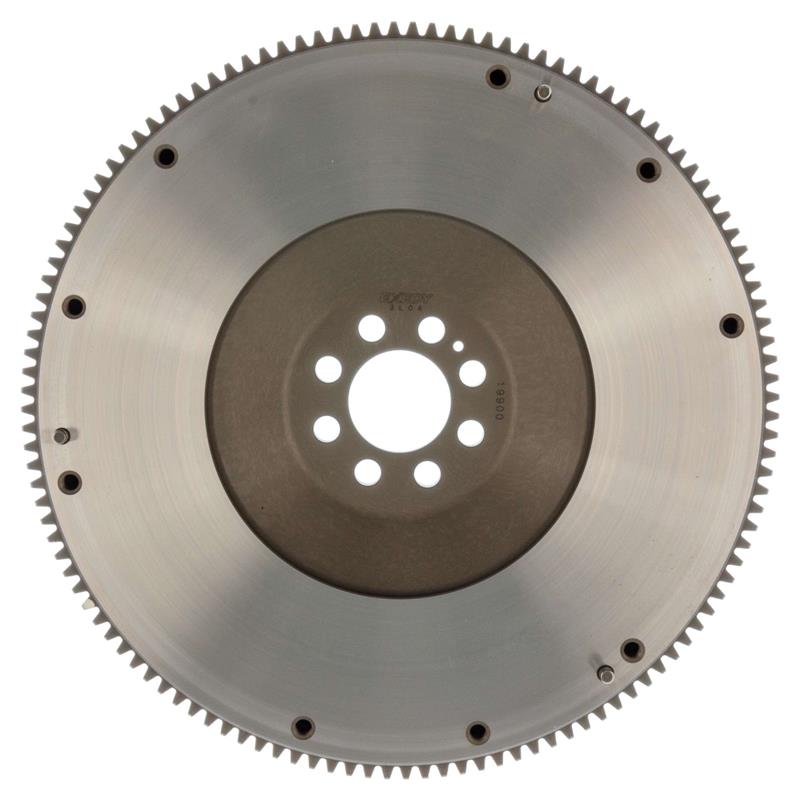 Just like the intake, an upgraded clutch is a great way to make improvements in several areas of your Z. Not only will it improve your car's performance but it will also increase its longevity by reducing stress on the engine, transmission, and even suspension.
Plus, if you're looking for better gas mileage or simply an easier time shifting gears, then purchasing a new clutch might be right up your alley as well. No matter what type of clutch you decide to go with (clutch-type or stage 1 through 5 clutches), upgrading this part is certainly worth considering as it can benefit nearly every aspect of your 350Z.
In our list of the top 5 best modifications for a Nissan 350Z, we have highlighted some key items that will help you find what is right for your vehicle. Whether it be performance or just looks, these are all valuable changes to enhance your car and make it stand out from the rest. Find one modification on this list that catches your eye? Contact us today!