Mud flaps are famously known for catching dirt and mud that are kicked up off the road from landing all over your vehicle. They protect your vehicle from dirt. Apart from that though, mud flaps collect the road's detritus and hence prevent tires from slinging mud at unsuspecting drivers. It also reduces stone chips along with the rocker panel and rear bumper, it also reduces spots where repeated exposure to water and dirt can cause rust to form. Mud flaps also change the appearance of a vehicle, adding rally-inspired flair to a car or toughening up the rear three-quarter angle of a truck.
Installing new mud flaps is so easy, so is replacing existing mud flaps with a new set. Replacing existing mud flaps allows the installer to reuse factory-equipped nuts, bolts and mounting points. So if you wanted to install or replace mud flaps on your car, here are our 5 best mud flaps for the Toyota Tacoma that are recommended by us;
1. Husky Mud Flaps Front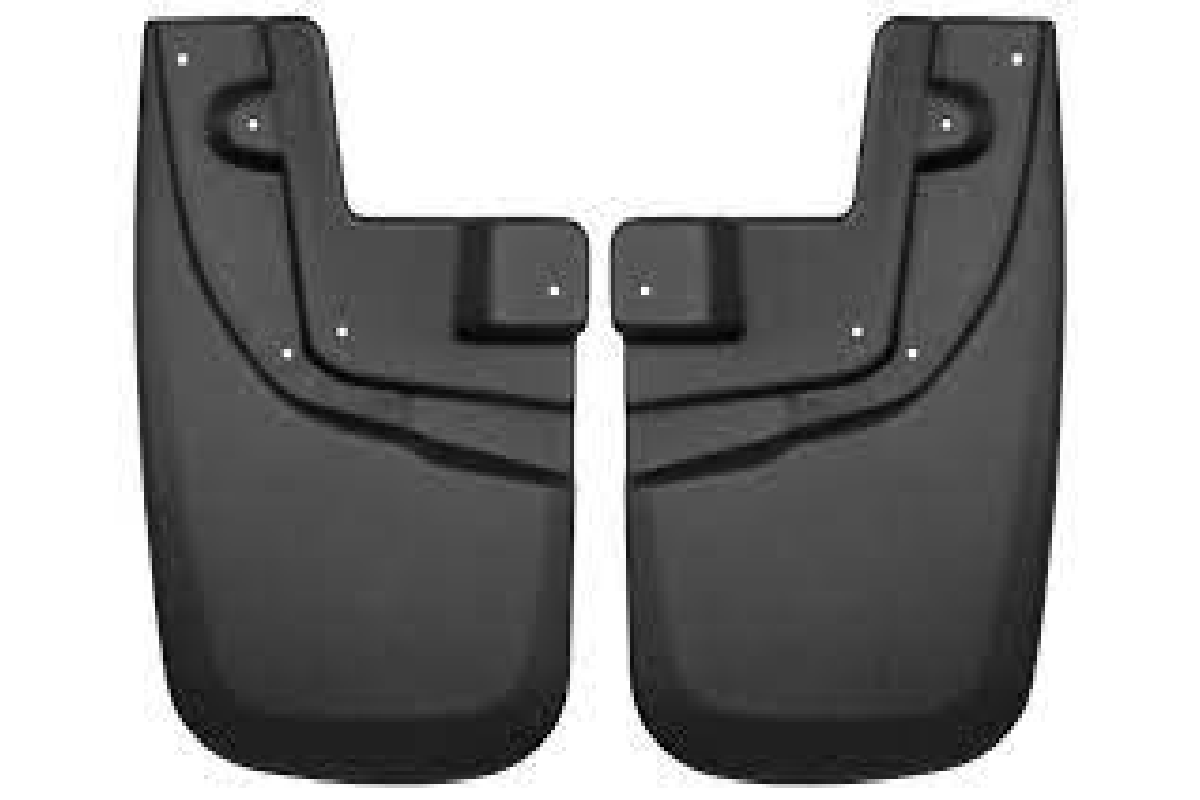 These mud flaps are easy to install, conform perfectly to your fenders, and protect your ride and those around you from the dirty on the road. Husky Liners form fit Mud Guards are made from durable, impact-resistant all-weather thermoplastic that will endure extreme weather conditions. These mud flaps are custom fit to contour your specific vehicle's exterior fenders and to offer full tire coverage with maximum length.

2. Cusco Urethane Mud Flaps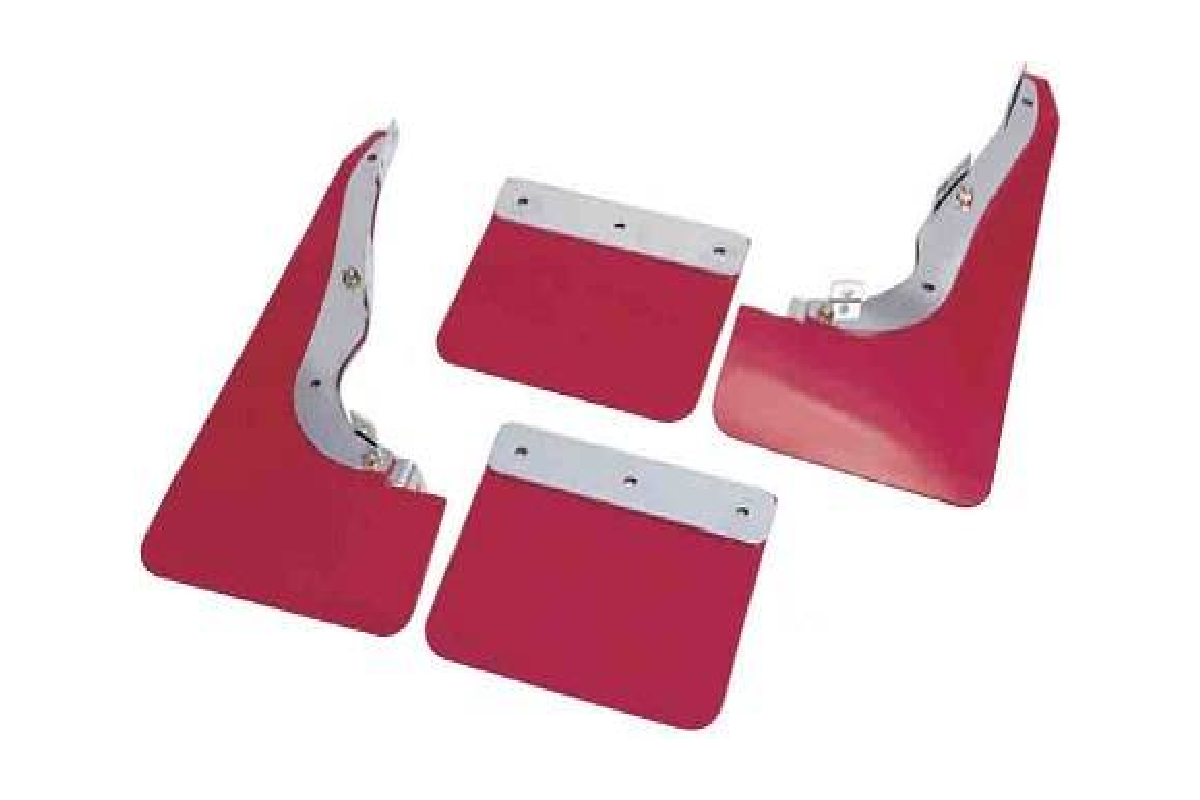 These are off-road rally mud flaps constructed from semi-rigid polyurethane plastic, which is semi-rigid and secured with aluminum brackets. Drive with peace of mind knowing that your mud flaps can take the hits from dirt, gravel, rocks, or any other road debris and keep unwanted elements away from moving parts in your vehicle. They are intended for variably cold to hot weather environments, Cusco urethane mud flaps offer consistently superior protection and finish your car with an aggressive yet clean rally appearance.

3. Tufskinz Rear Mud Flaps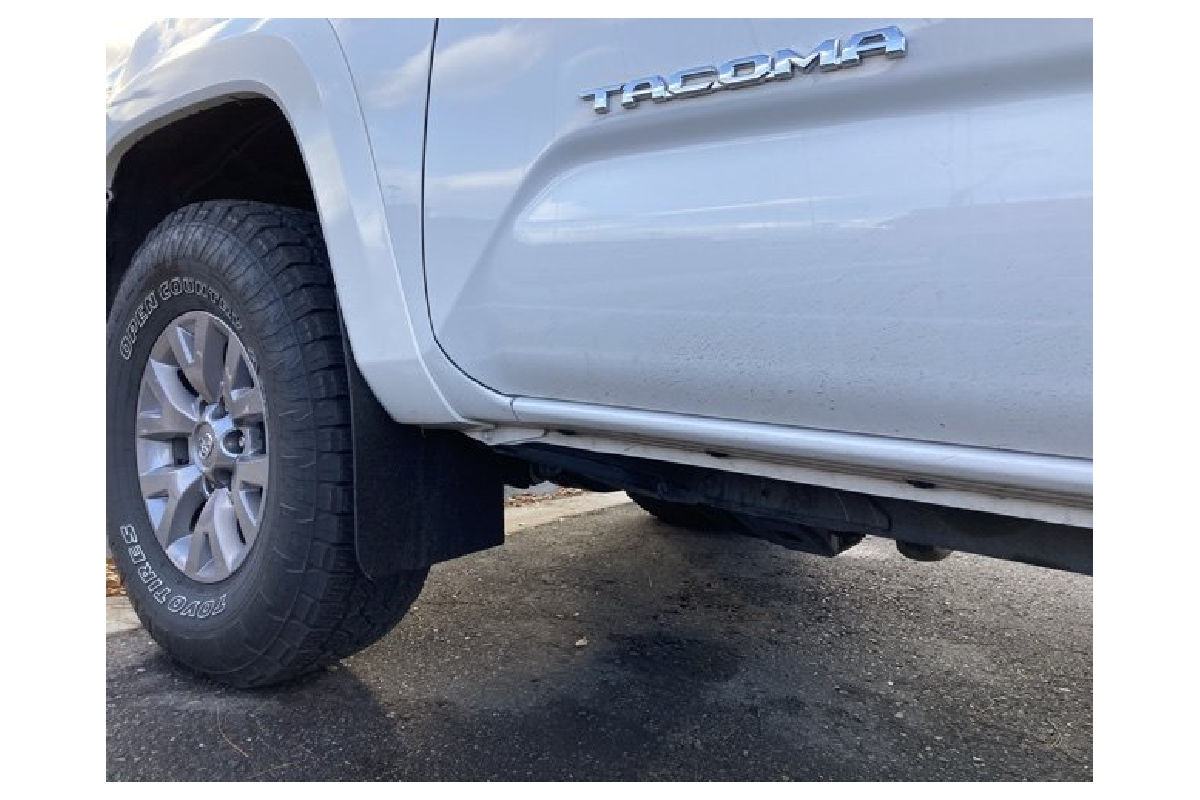 Add new protection to your Toyota Tacoma by installing TUFSKINZ Mud Flaps. This kit adds style and protection to your vehicle and is fittingly mounted up to the existing OEM bolts. Tufskinz rear mud flaps are easy to install (no drilling is required) and they are designed to bolt up to the existing factory holes. Prep and installation can simply be completed within 25 minutes. Tufskinz rear mud flaps are made from high-quality materials that are designed to last and that can withstand all weather conditions.

4. Access Rockstar Mud Flaps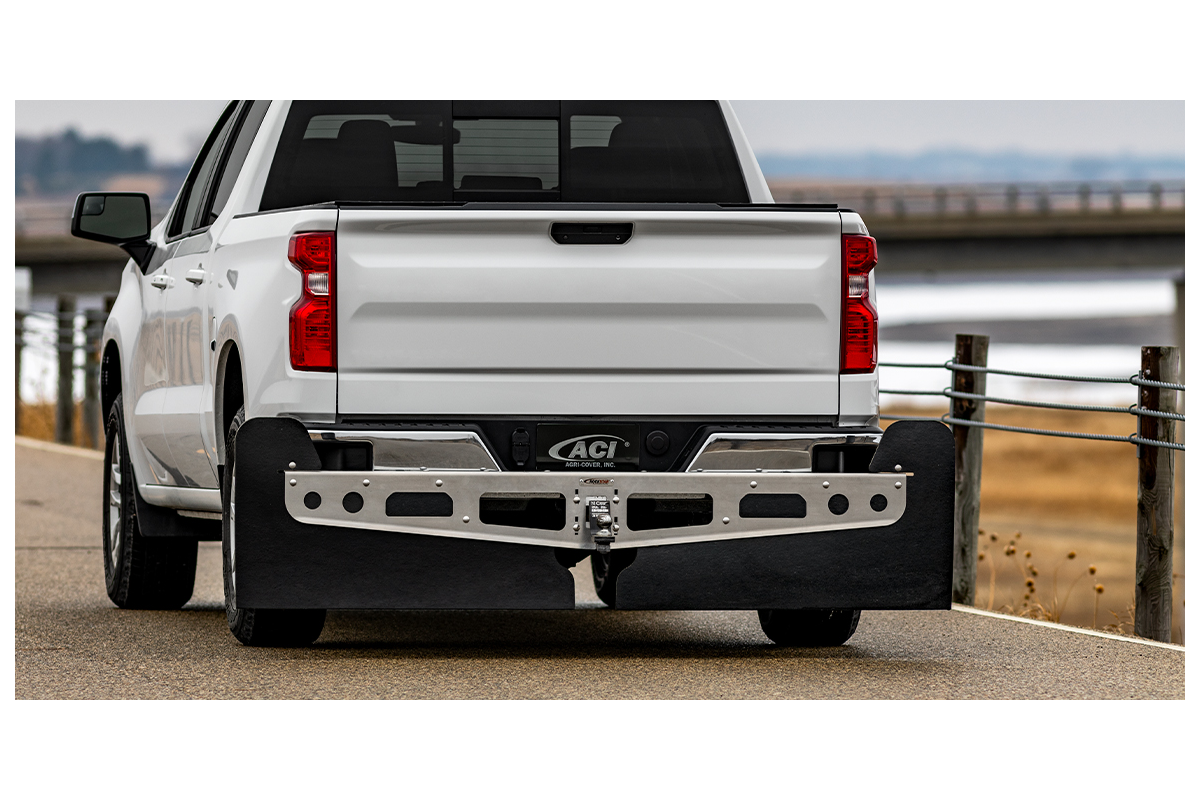 These mud flaps are designed for excellent tire coverage. The rubber extends 1″ beyond the frame. ROCKSTAR™ XL Hitch Mounted Mud Flaps take the towing game to the next level. Nothing is more frustrating than rock chips and dents on your boats, campers and trailers. With ROCKSTAR™ XL towing rock guard mud flaps, you avoid costly repairs and retain the maximum resale value of your boat, camper or trailer. Made model specific for the best possible fit, ROCKSTAR Hitch Mounted Mud Flaps contour to fit your truck's bumper and act like a shield to deflect rocks and other road debris away from what you tow.
It is built of rustproof aluminum with stainless steel hardware. Its large stabilizer plate keeps the frame level with the bumper and prevents rocking. Built with extra thick 1/2″ rubber to decrease sailing and rated to withstand heat up to 250° F. The smooth rubber surface reduces ice and mud accumulation. It is simple to install, no drilling is required.

5. Sparco Mud Flaps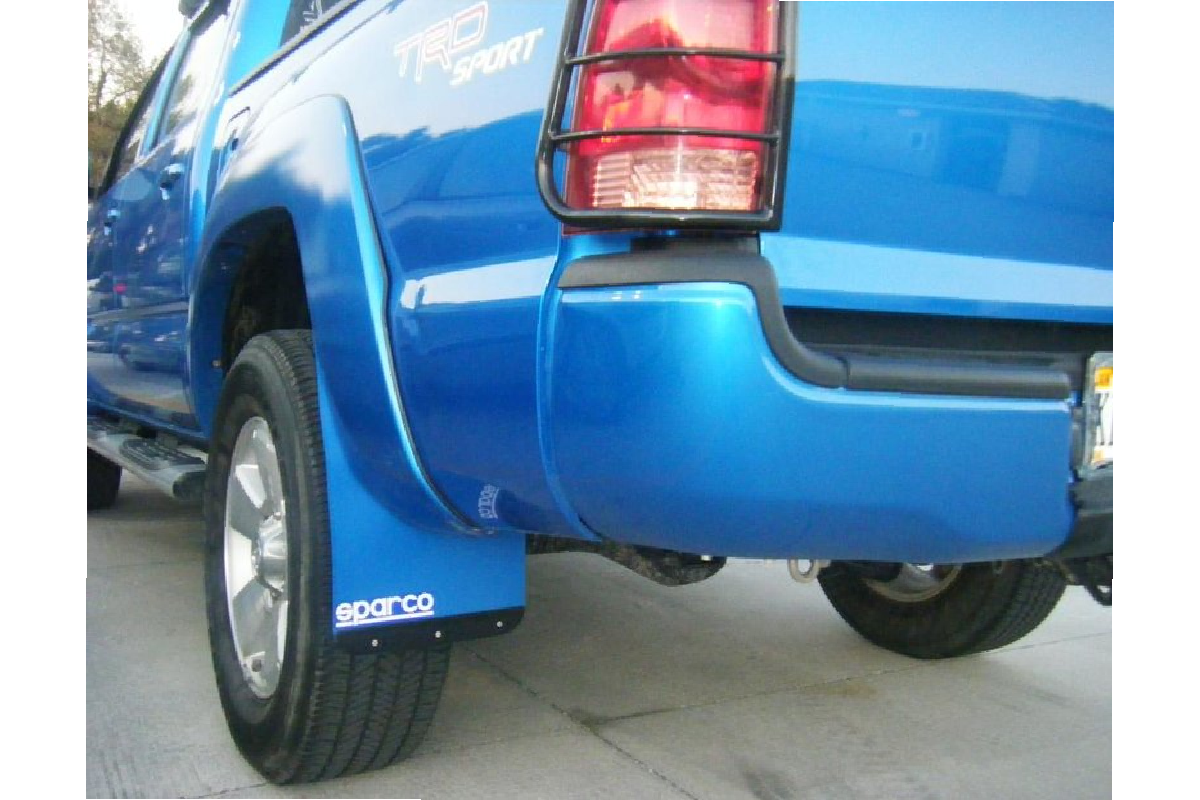 The Sparco Universal Rally mud flaps are a great piece for the rally-inspired, or for drivers that attend rally cross and rallying events. Sold in pairs, this piece helps protect the car, as well as shield spectators from flying gravel. The Sparco Universal Rally mud flaps are sold in pairs in a universal size, these mud flaps are available in blue, black, red and white. Each set includes 2 mud flaps and Sparco stickers. Sparco Universal Rally mud flaps are made from polyethylene and they can fit most cars with some modification and they can also be cut to the shape you want them to be.