Forge Motorsports is proud to release the latest version of their very popular solenoid driven valve for the 2013-on VAG 1.8 TSI engine (US codes CPKA and CPRA) and 2.0 TSI engine (Euro code CNTA, CHHA, CHHB, CJxB and CJxC;US codes CPLA and CPPA). This valve is a full replacement atmospheric blow-off valve (i.e. noisy) that integrates seamlessly with the OEM electronics and results in no detriment in performance, and absolutely NO fault codes or check engine lights, which isn t something that can be said of they re competition! Like Forge Motorsport s full replacement recirculating valve option, this valve is fully engineered to remedy the failure issues experienced with the OEM solenoid valves when their diaphragm may rupture which results in a boost leak. The later revision OEM valves have a longer lift but ultimately the plastic brittles and in extreme circumstances, parts of the plastic can break off. Forge Motorsport s valve uses full billet alloy construction with a piston based internal design that provides for significantly improved reliability over the OEM valves along with lightning fast response. It has also been proven in cars running over 600bhp! This new valve has a very short overall installed height, which enables fitment of this atmospheric valve into the tight space between the turbo and the inlet hose from the airfilter, older larger valves and sandwich plates will not fit this engine.

Features:
Full billet alloy construction
Full replacement atmospheric blow-off valve
Integrates seamlessly with the OEM electronics
No detriment in performance
NO fault codes or check engine lights
Piston based internal design
Significantly improved reliability over the OEM valves
Lightning fast response
Very short overall installed height
Proven good up to 600bhp
Fitment:
VW Golf/GTI MK7 1.8L TSI / 2.0L TSI Turbo 2013-2014
Proposition 65

WARNING: Cancer and Reproductive Harm
Make

Vehicle

Model
Submodel
Year
Engine
Notes
2014-2017
Volkswagen GTI MK7


GTI MK7
2014-2017
2014
Volkswagen Golf MK7


Golf MK7
2014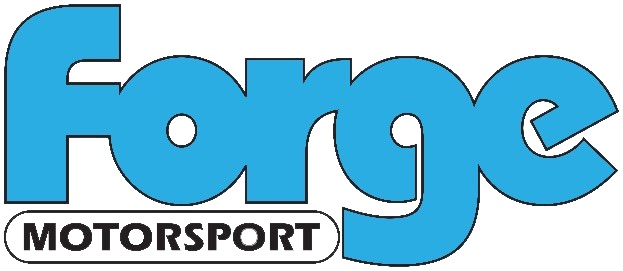 About Forge Motorsport
Forge Motorsport is a world leader in aftermarket car parts, that includes actuators, intercoolers, blow-off valves, fabricated alloy tanks, big brake kits, wastegates, and silicone hoses. The company was founded in 1996 with the simple principles of innovation, crafty designs, and high-quality manufacturing. The company is comprised of passionate petrolheads who are dedicated to designing and developing vehicle-specific performance parts for OEM And turbocharged applications.
If you are looking to get the most out of your Audi, BMW, or Volkswagen's performance, you can count on Forge Motorsport in the United Kingdom. Each individual Forge branded product proudly states "Made In Great Britain." Forge Motorsport is based out of Gloucester, England, where its headquarters and manufacturing plants produce its ever-growing lineup of products. The company also has a full sales and distribution facility in Orlando, Florida (Forge USA) and one in Taichung, Taiwan (Forge Asia)
Forge Motorsport's Manufacturing Process
All Forge Motorsport products are manufactured in-house in its state-of-the-art CNC machine shop by a team of highly skilled engineers and fabricators. All Forge production is controlled by the international ISO 9002 standard for manufacturing design and development. Billet parts are machined to the strictest tolerances and undergo exhaustive testing and inspection before they are released. All welding is also done in-house, by Forge's in-house craftsmen, and boasts unsurpassed quality and robotic-like precision. Not only do Forge Motorsport's products look great but they also perform second to none. What's more, all Forge products are guaranteed for life and backed by Forge's "No Hassle" service promise.
With immense knowledge at its disposal, Forge is honored to supply the leading names and race teams in the world of motorsport, including F1, Rally X, WRC, and Le Mans, as well as several OEM manufacturers.
Forge Motorsport at Vivid Racing
Vivid Racing carries a wide array of Forge Motorsport parts, including intercoolers, big brake kits, blow-off valves, wheel spacers, wastegates, turbo hoses, intakes, radiators, and much more! If you cannot find a specific item above or have any general questions, please do not hesitate to call our expert sales team at (480) 966-3040. We are here to make the buying experience a simple and pleasant one.
Forge Motorsport are one of the largest manufacturers of aftermarket turbo accessories, bringing cutting edge design and the highest quality to our product line, we strive every day to bring excellence to our customers. Sometimes, things can go wrong and we want YOU the customer to know you will be looked after beyond any level of customer service you have ever experienced before. With that in mind, the Forge Motorsport (Limited) Lifetime Warranty covers only products that have been purchased directly from us, or one of our authorised distributors/dealers.

If your Forge product fails or breaks due to a manufacturing issue or defect, we will repair or replace, at no charge to the customer at our discretion. This service will only be carried out IF the Forge product is still in its original unchanged design condition and the item/product has not been modified or changed in anyway. The Forge Motorsport (Limited) Lifetime Warranty will not cover any damage or failure caused by; improper or incorrect installation, normal wear and tear, finished colour/aesthetic appearance of the product, the normal degradation of material over time, or if the product has been exposed to the use of any Traffic Film Remover or alternative acidic cleaner (commonly used in hand car washes).

The warranty will also be invalid if the Forge product has not been fitted to correct applications that it was designed for. Any damage to Forge products that occur outside of the warranty can be sent in for evaluation and a quotation to repair or replace said product along with a return shipping fee. The Forge products that are covered by our (Limited) Lifetime Warranty are to the original purchaser or owner of the Forge item for the lifetime of that said product only. The warranty policy is NOT TRANSFEREABLE However given the quality of the product that Forge manufacture we are confident of great longevity of your "Engineered for Performance" Forge part.

For any warranty claim or query please contact our Forge Motorsport sales team in your region or country. www.forgemotorsport.co.uk UK & EU www.forgemotorsport.com USA and South America www.forgemotorsport.asia Asia

Any shipping or returns to Forge Motorsport must be insured, pre-paid and include a Forge Motorsport Goods Returns Form and a copy of the original invoice or proof of purchase to allow us to better serve you. The terms and conditions to the Forge Motorsport (Limited) Lifetime Warranty policy are subject to change at any time without notice.

Please note, Pipercross filters are excluded from our Lifetime Warranty