The RS5 with a 2.9 litre v6 biturbo engine, producing 444hp is a beautiful example of modern engineering. As with all turbo induction engines, the potential to improve the sound, and power response through exhaust tuning is substantial! Here at Kline Innovation we believe in the absolute best materials for every application, chosen scientifically by the materials natural properties. Titanium/Inconel/Carbon fiber exhaust boutique, of course we also offer 304 stainless steel as an alternative on our complete range. Every material has its own unique properties, and perfect application based on weight, strength, heat resistance, and chemical stability. And of course we at Kline strive to craft some of the worlds best lightweight exhausts utilizing every innovation possible!

Features:
Available in Standard 304 grade stainless or Inconel 625 (See Product Options)
Inconel 625 - as used in the aerospace industry where extremely durable and heat withstanding components are required, for example for the exhaust turbine blades in high performance jet engines. Inconel is also used for the manufacture of formula one exhausts, and has also been used by some manufacturers on hypercar projects such as Mcalren P1, Aston Martin 177, where lightness is a factor, and exhaust temperatures regularly exceed 1000c. The basic properties of Inconel are characterised by extremely high tensile strength, and extreme thermo chemical stability. because of the high tensile strength of inconel (roughly the same strength to weight ratio as titanium), very thin sidewall material can be used, while still maintaining structural integrity, resulting in very light weight components that will not fatigue over time. The main drawbacks to using Inconel,is that its extremely difficult to machine and weld, and requires high skill and time consuming processes. its also extremely expensive as a raw material
Stainless steel 304 - grade has become the industry standard for exhaust manufacture. moderate strength, thermo chemical stablity, inexpensive, and easy to manufacture, 304 stainless can be used to build relatively inexpensive exhausts to a high standard of functionality and durability. The main drawback to stainless steel is the weight. Roughly the same density of steel, but reduced tensile strength, building high performance exhaust components from stainless can be limited. Also from the perspective of sound, the thick sidewall required from stainless, can produce a slightly dull lackluster sounding exhaust note when compared to the previously mentioned materials!
Increased performance
Lightweight
Fitment:Note:
Images shown may display either stainless steel or inconel versions of product
Proposition 65

WARNING: Cancer and Reproductive Harm
Make

Vehicle

Model
Submodel
Year
Engine
Notes
2018-2023
Audi RS5


RS5
2018-2023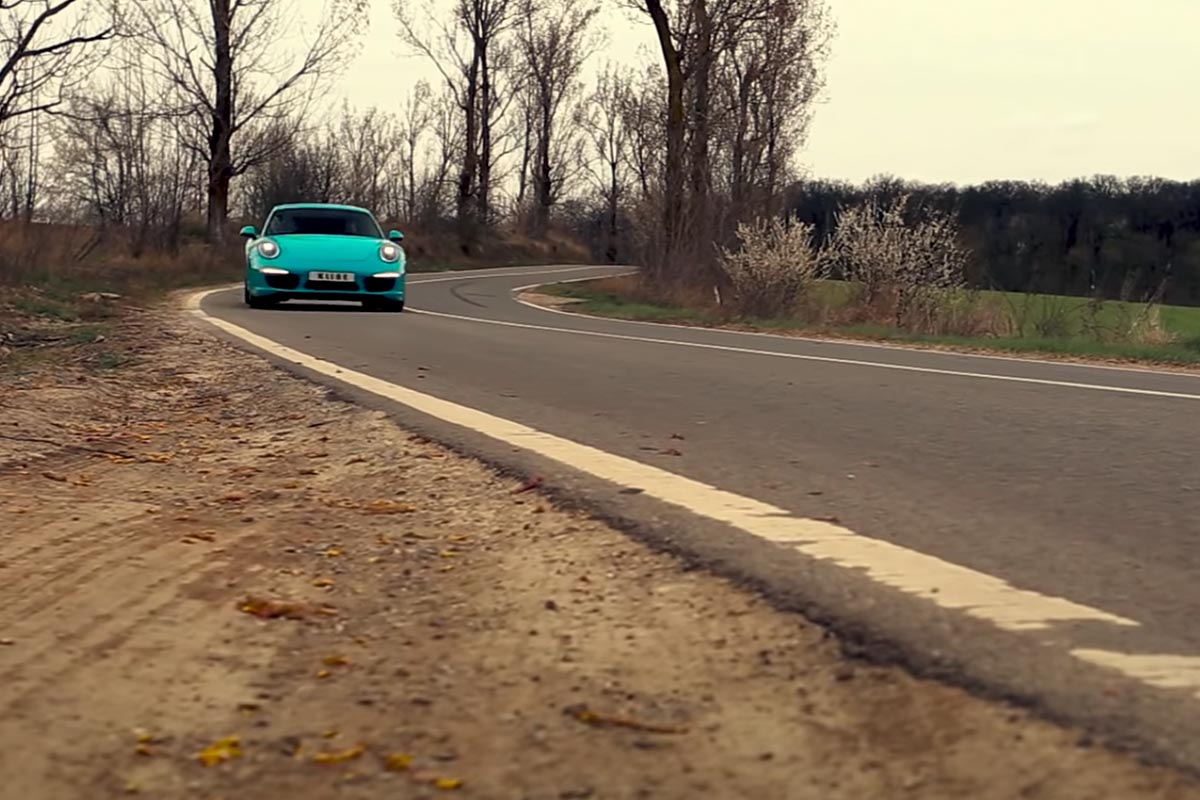 What is Kline Innovation?
You can't argue with the fact that a good sounding car makes anyone's heart skip a beat. Many exotic sports cars emit a sound that can really make heads turn and is considered as the pinnacle of automotive engineering and technology. But just because they are considered great does not mean you can't make it even better, and this is where Kline Innovation comes in.
Kline Innovation is a Romanian exhaust manufacturer that produces some of the best sounding systems for the greatest performance cars in the world. Kline Innovation may be new in the supercar exhaust industry, but the brand has seriously impressed consumers and the overall market with its beautiful, clean designs and impressive acoustics. Their exhausts are comparable to some of the major brands available in the market and have already made their mark in the automotive community.
Kline's exhausts have become world-renowned in the Porsche community and have expanded to other exotic car brands in just a few quick years. Kline Innovation is very serious about its exhaust design and takes a "no-compromise approach" from the beginning of the process all the way to the final product. The company understands that these cars only deserves the best and that is why they make sure that all their products are manufactured with the highest standard in place.
Kline Innovation's Development Process
All of Kline Innovation's projects are carried out completely in house via a number of different processes that include: laser scanning, CNC laser cutting and mandrel bending, mold, tubing and silencer manufacturing, CNC welding and milling, pressings, and autoclave carbon fiber.
Through adding laser scanning capabilities to its overall manufacturing process, Kline was able to effectively design and control with more precision. resulting in a better end product for the consumer. It also allows them to manufacture and control their production according to their standards which enables them to create the best exhaust systems consistently. Some of the brand's most recent automotive clients are W Motors - Fenyr Supersport, Corbellati Missile, and RUF Automobile which are considered as some of the iconic names in the industry.
Dedicated to Quality Products and Materials
Kline Innovation strives to craft some of the world's best lightweight exhausts by using only the best materials for every application, chosen scientifically by their natural properties. These include titanium, Inconel, and carbon fiber, in addition to 304 stainless steel. Each individual material boasts its own unique properties and ideal application based on strength, heat resistance, weight, and chemical stability. Kline strives to craft some of the world's best lightweight exhausts
Get Kline Innovation at Vivid Racing
Kline Innovation manufactures boutique exhaust systems for several high-performance and exotic vehicles on the market. Vivid Racing is happy to offer our customers a wide selection of Kline products, which includes catted and catless downpipes, headers, mid pipes, exhaust tips, mufflers, silencers, complete exhaust kits, and more! If you cannot find exactly what you are looking for, please call our parts team at (480) 966-3040. We will guide you in the right direction.
We offer a 4 year warranty on our stainless products, and a lifetime warranty of our inconel products. we also offer 4 year warranty on catalysts. warranty on catalysts however will be subject to the running and setupup of the car. If the car is running unusally high exhaust gas temperature, over rich or lean fuelling, unusually high boost pressures, or any other factors that may contribute to premiature failiures, we reserve the right to void warranty. Kline cannot be held responsible for damage to exhausts or car as a result of installation or handling by third parties. Felixible joints are covered by a 2 year warranty.

Should you feel you have a warranty claim, please contact us by phone or email prior to returning the exhaust. we will strive to resolve the problem as quick and efficiently as possible at our expense. If it is found that the issue is not due to workmanship or quality but rather user neglect or error, then the customer is responsible for all shipping and handling charges as well as repair costs. It is your responsibility to get the exhaust back to us safely and packaged properly. We cannot be held responsible for damages due to shipping.

If a Kline exhaust does not fit the vehicle for any reason other than a material defect or manufacturing errors, repair charges will apply to correct the exhaust. Should you recieve a kline exhaust, that does not fit due to manufacturing error, we will arrange collection and schedule replacement, or re-manufacturing of the exhaust at our own expense.