This bushing is for vehicles with an 18.5mm wide bracket and having an inner diameter of 44mm. For 44mm diameter steering racks and a 15mm wide bracket use PFF85-233 For 49.5mm diameter ZF steering racks and a 15mm wide bracket use PFF85-234Fitments:
Volkswagen Golf Mk2 1985-1992
Volkswagen Golf Mk3 2WD 1992-1998
Volkswagen Jetta Mk2 1985-1992
Volkswagen Jetta Mk3 1992-1998
Proposition 65

WARNING: Cancer and Reproductive Harm
Make

Vehicle

Model
Submodel
Year
Engine
Notes
1985-1992
Volkswagen GTI MK2


GTI MK2
1985-1992
1993-1997
Volkswagen GTI MK3


GTI MK3
1993-1997
1985-1998
Volkswagen Jetta


Jetta
1985-1998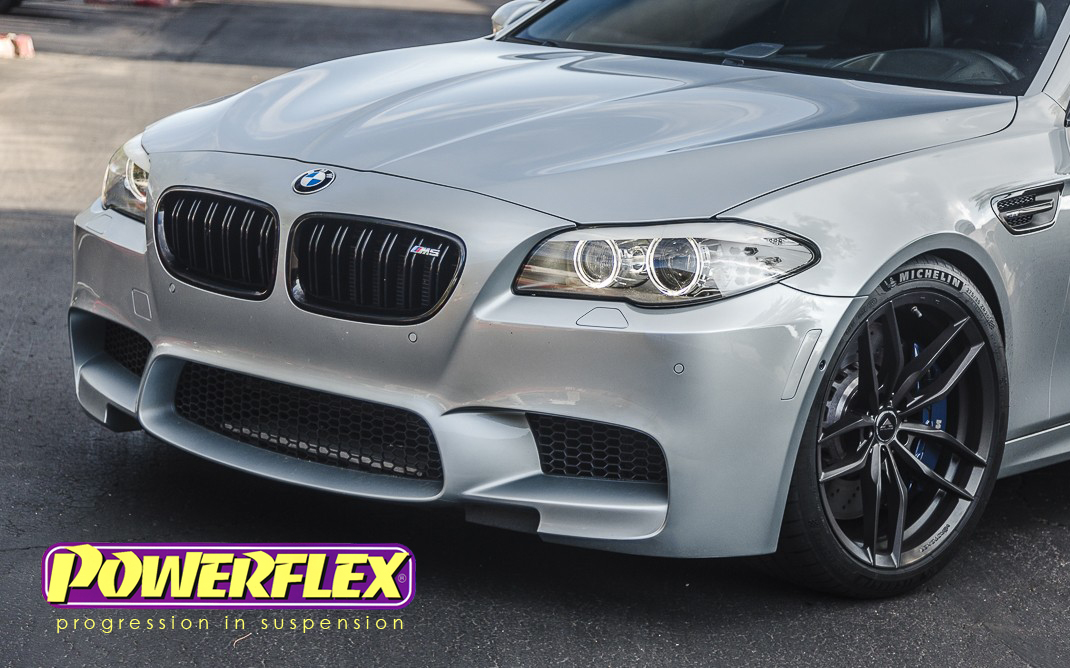 Who is Powerflex?
Powerflex is an aftermarket company that was formed in the UK back in 1996. The company specializes in creating high-quality suspension and chassis systems for the automotive industry and has become the leading source of advanced polyurethaned components in the market. Today, it is known as the number 1 brand in Europe when it comes to polyurethane bushings.
Quality in Every Product
To ensure that they maintain their high level of standard in all of their products, they have a self-contained, highly-sophisticated facility wherein they manufacture all their products in house. Here they design, develop, test, and manufacture their parts using high tech equipment and computer controlled tools that allow them to manufacture perfect products consistently.
Award-Winning Company
The company has also been granted with their ISO Certification in 2014 and has received the Queen's Award for Enterprise International Trade back in 2013. This ensures that you are only getting the best quality product from them.
Street and Track Use
They offer various bushings depending on the desired application. They have specifically designed parts for the street that improves handling and chassis performance by eliminating flex while maintaining driving comfort. They also have parts made for high spirited driving and for motorsport use for those who seek that competitive advantage and total control over their vehicle.
Purchase Powerflex Products at Vivid Racing
It may look like a simple rubber, but vehicle bushings play a big role in your vehicle's handling. If you want to upgrade your suspension and chassis bushing for a better handling vehicle, then Powerflex is the right brand for you. Trusted by many, they have provided various racers and enthusiasts a better solution for their bushing needs. To know more about Powerflex, visit Vivid Racing and check out their list of products that would fit your needs.








PowerflexUSA's Lifetime Warranty reflects our confidence in both our products and also our history of fanatical customer service. PowerflexUSA does not have a time based warranty policy because issues that customers have are always an opportunity to learn. Where a problem has occurred due to incorrect fitting, we have always asked if the reason for the error was due to poor fitting instructions. When a part fails we strive to understand if the part is being used outside of its design parameters. And like all manufacturing we have had the occasional material quality issue and in these cases we have always replaced parts without question.
For warranty service please:
Complete the form below
Note where you purchased your parts; including details of the installation and any changes made, with photos of the failed part
The Warranty is limited to the replacement of suspension bushings supplied
There is no warranty coverage for consequential part failure or labor for installation
Warranty applies to the original purchaser