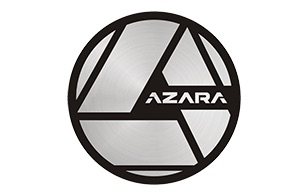 About Azara Wheels
Azara Wheels is known for being one of the best aftermarket wheel companies out there. Its wheels are designed to offer a head-turning appearance and an extraordinary driving experience. Azara Wheels boast a unique formulation that offers striking good looks with unmatched strength.
Azara Wheels was born from a need for larger luxurious wheels that would attract attention without breaking the bank. Since its inception, Azara has been dedicated to providing revolutionary wheels built to stand out on the road and offer remarkable strength and durability. To achieve this, Azara has teamed up with highly skilled engineers and manufacturers to deliver a fusion of unique designs and impeccable power that is unmatched in the industry.
Why Choose Azara Wheels?
Azara's custom aftermarket wheels are precision engineered using only the most advanced materials and cutting-edge manufacturing processes. They are carefully crafted from one-piece cast aluminum with great attention to detail. Every single wheel undergoes rigorous testing before it hits the market to ensure that the end result is always a high-quality product. Azara Wheels meet and exceed all industry standards for a price that cannot be beat.
Azara Wheels set a benchmark in terms of their build quality, strength, style options, and lifetime structural manufacturer's warranty. Whether you are looking for a unique retro look, sophistication, or sporty appeal, Azara has something for everyone! Azara Wheels are also a step ahead of the competition in terms of overall strength and performance with improved vehicle traction and stability.
Find Azara Wheels at Vivid Racing
Make your car, truck, or SUV stand apart from the rest with a set of Azara Wheels today. Choose your favorite design, finish, and size from the collection above. Vivid Racing carries a wide array of Azara Wheels, including the AZA-501 through AZA-523 series, in a variety of finishes. If you have any questions regarding fitment or Azara Wheels in general, please do not hesitate to call our specialized parts team at (480) 966-3040.