Alpinestars was founded in 1963 in a little town in Northern Italy. Now, more than five decades later, the Alpinestars brand is synonymous with quality, style, protection, and technology, and style. The company has continuously grown to establish a solid reputation for itself in terms of innovation and prestige. In fact, to this day, Alpinestars has outfitted countless world champions, and continues to deliver only the highest level of performance and protective footwear and apparel on the market. It's safe to say that Alpinestars is among the best of the best in motorsports gear. From its high design standards to top-grade construction, it's no wonder why racers (hobbyists and professionals alike) all around the globe are choosing Alpinestars.
The Alpinestars GP Tech V3 racing suit is now available for purchase in five available color schemes and in sizes 44-64. You can choose from black, black/white/orange, silver/royal blue/black, white/red, and navy/red. This suit features an outer shell twill material that was exclusively developed for Alpinestars. It's combined with an innovative aramidic base knit lining to deliver lightweight, comfort, and protection. Thanks to the breathable lining with open-weave structure, this racing suit is perfectly comfortable thanks to its breathable material. The suit also incorporates lightweight stretchable and breathable panels at the center back, lower back, elbow, crotch, and knee zone to provide great flexibility for getting in and out of the car.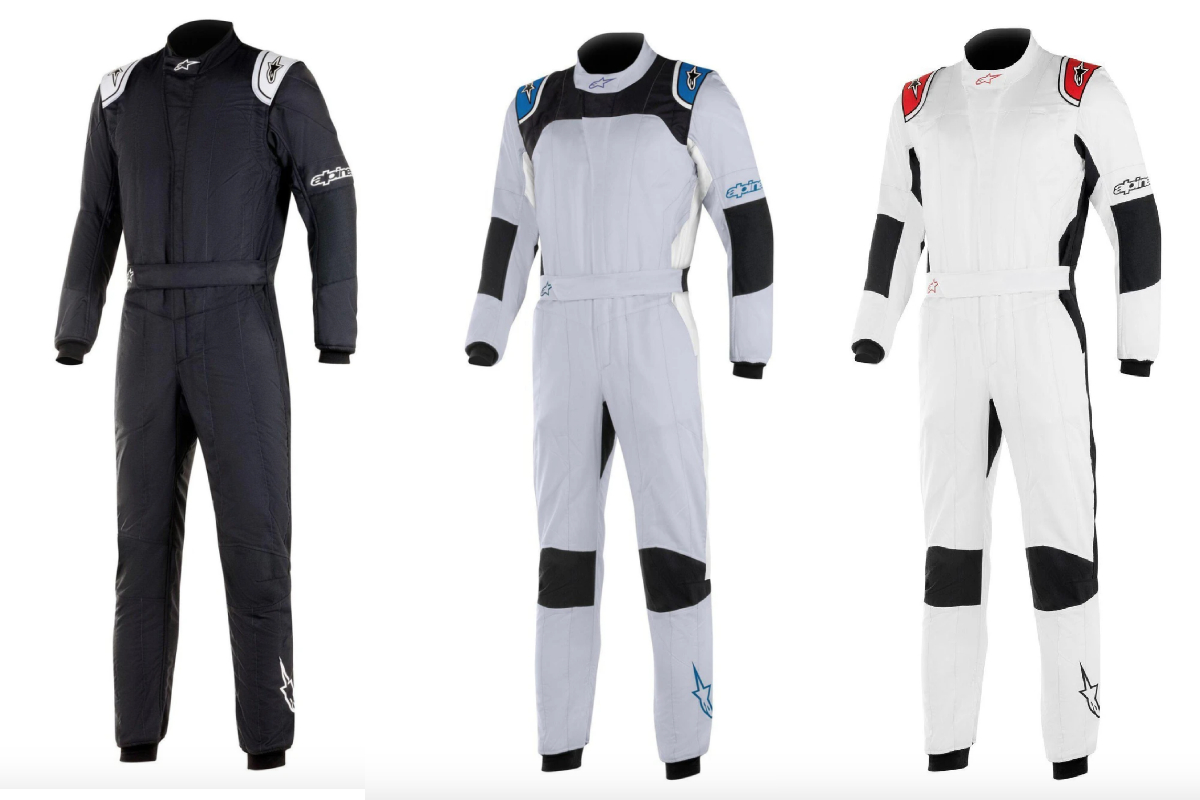 Construction:
• Alpinestars' fully floating arm construction with stretchable knit fabric ensures minimal material resistance while driving.
• Soft and thin wrist and ankle cuffs for maximum comfort and reduced weight.
• Soft collar with knit fabric and secure hook and loop closure for improved comfort.
• Alpinestars exclusive shoulder epaulette construction provides an effective feature for the extraction of the driver in the event of a crash.
• Printed logos help maintain the suit's material integrity and reduce weight.
•Strategically positioned Formula 1-derived stretch panels at center back and spine, lower back, elbow, crotch, and knee zones for enhanced flexibility for ingress and egress.
Protection:
• Certified to the new FIA 8856-2018 homologation standard.
• Super-lightweight and breathable multi-layer suit incorporating thin stretchable panels, for maximum comfort and effective regulation of body temperature.
• Nomex anti-static outer shell fabric for exceptional heat and flame-resistant proprieties.
• Sold with laundry bag for convenience and effective material fiber protection.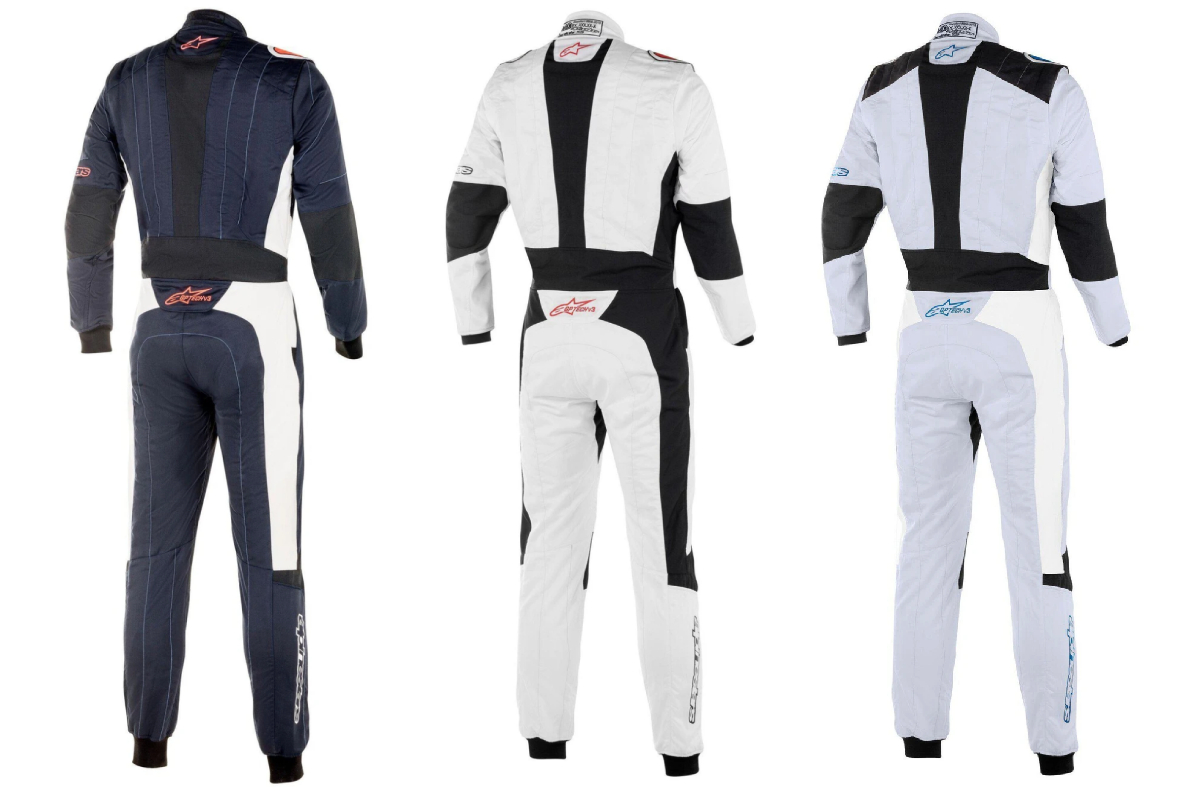 Key Features:
• Premium YKK thin lightweight zipper personalized with Alpinestars leather puller, plus double slider for a versatile and customizable fit.
•Thigh pockets for convenient, unobtrusive storage.
• Athletic fit design.
• Available in 5 color schemes.
• Available in sizes 44-64.
If you have any questions about Alpinestars or its products, please do not hesitate to contact us. You can reach us by phone at 1-480-966-3040 or via email at sales@vividracing.com.