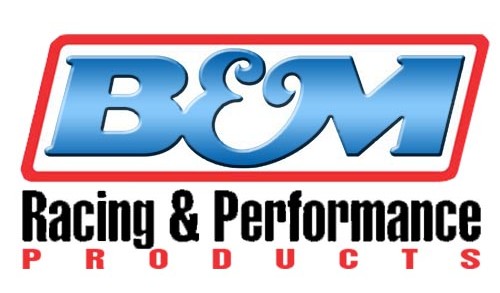 About B&M Racing
B&M Racing has been at the forefront of the automotive aftermarket since the early 1950s. Its founders, who are racers themselves, identified the needs of racing/performance enthusiasts and fabricated products to fill those needs. This includes shifters, coolers, transmission pans, differential covers, performance transmissions, and more! To this day, B&M Racing remains at the vanguard of the aftermarket world, leading and setting new standards through its consistent development of cutting-edge products. The brand is dedicated to addressing the ever-changing needs of vehicles and consumer demands, whether it is for racing, everyday use, recreational use, or for mere upgrade purposes. No matter the application, B&M Racing offers quality reliable products that get the job done.
B&M Racing recently discovered several fields in the off-road market that it felt needed more attention – particularly in the UTV area. And so, B&M Racing joined forces with industry-leading Flowmaster to form the XDR Off-Road Group. Together, they released a number of gated shifters, exhausts, and accessories for highly popular vehicles like the Can-Am Mavericks, Polaris RZRs, Yamaha YXZ1000s, and Textron Wildcat XXs.
B&M Racing's Many Inventions
It was B&M who came up with the idea to use a performance reinforced Hydramatic for racing in the 1950s. Then in the 1960s, it was B&M who developed shifters and race converters to accompany it. In the 1970s, B&M Racing debuted its shift and transmission improving kits. As racing and street performance increased worldwide, B&M Racing used its extensive experience and know-how and applied it to the needs of everyday drivers, racers, and gearheads around the globe. The company takes pride in being among the very first to identify a vehicle's needs in the aftermarket and supply car enthusiasts with exactly what they need to succeed.
Upgrade to B&M Racing Parts Today
Vivid Racing offers a wide selection of B&M Racing parts, including complete transmissions, differential covers, transmission pans, transfer cases, torque converters, shift knobs, short shifters, filter extensions, and much more! If you have any questions regarding the products listed above or about B&M, please contact our expert sales team at (480) 966-3040.