This product is for Racing Competition only and is not legal for use in highway or street vehicles or other non-racing competition off-road vehicles.
Purchasing this product requires you to sign our Vehicle Compliance Waiver here.
The Mahindra Roxor is one unique vehicle with its Jeep CJ looks, steel frame, and 2.5L Turbo Diesel engine. Targeting a cross between UTV and Jeep enthusiasts for trails, farm work, or just all around fun, the Roxor unfortunately has a 45mph speed limit and is under powered. VR Tuned does an ECU flash to the Roxor to make this vehicle everything it should have been direct from Mahindra. Increase in horsepower and torque, as well as improved throttle response. Blowing past the 45mph speed limit is no issue as we show in our 1/4 mile test going to 73mph in 18 seconds.
Crank Horsepower Gains
Stock 64HP | 144ft/lbs
Tuned 90HP | 200ft/lbs
Features:
What are the benefits of VR Tuned?
#1 priority is our customer service to you!
Our tuning is used worldwide.
Basic bolt-on performance parts will not require a retune of your ECU.
We can tune cars worldwide including JDM, EU, Australian, and USA cars.
How to Flash Your ECU?
We can bench flash your ECU. To bench flash the ECU, you must remove it from your vehicle and send it to us. Once we receive the ECU, we will prepare the tune file and then ship it back to you for reinstallation. We do not solder or modify the ECU board at all. All ECU tuning is done via bungy probes that have a needle tip to provide an electrical connection.
Note:
If you want to purchase our Stage 2 ECU Tune at a later date, you only pay the upgrade difference plus shipping fees.
For reference this ECU is a Bosch EDC17C55.
Proposition 65

WARNING: Cancer and Reproductive Harm
Porsche ECU Tuning
|
BMW ECU Tuning
|
Mercedes ECU Tuning
|
Volkswagen ECU Tuning
Porsche Turbo Flash
|
BMW F30 Tuning
|
Bentley ECU Tuning
|
BMW N55 Tune
Tuning Box Kits
|
OBD2 ECU Flash
|
TCU Auto Flash
|
3 Stage Power Peda
l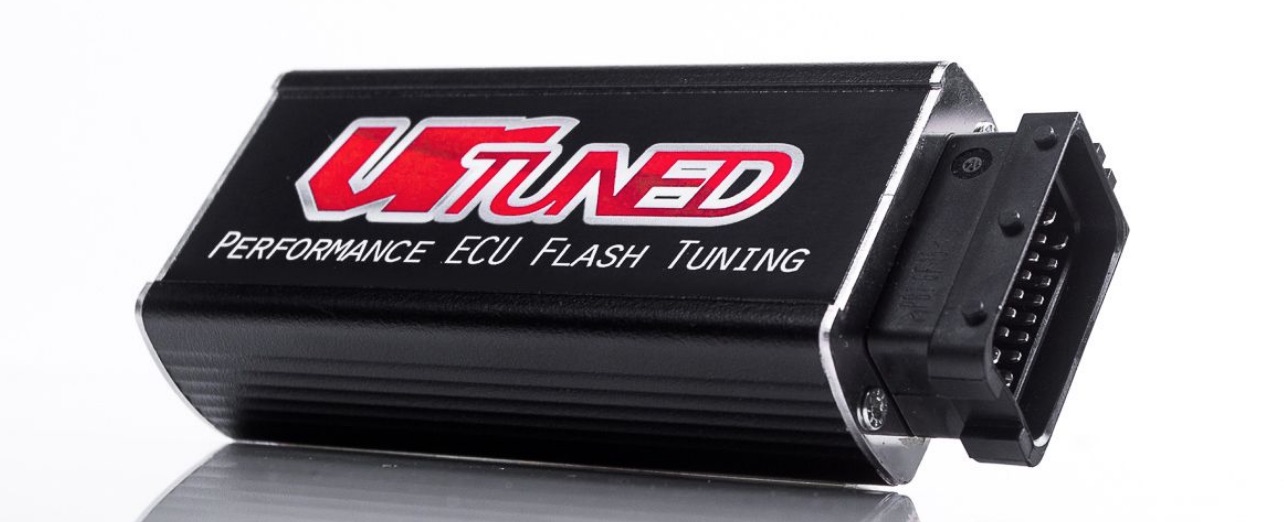 What is VR Tuned?
VR Tuned (VRTuned.com) is the offshoot of globally known, high performance retail parts specialists, Vivid Racing. VR Tuned products include everything you need from booster pedals, ECU flashes, and gearbox tuning to tuning accessories and complete tuning box kits.
Having had success in popular tuning chassis' such as the Subaru WRX STI, Mitsubishi EVO, and BMW M3, this was a natural progression of expansion in our repertoire of vehicles. As the tuning market boomed extensively in the early 2000s, Vivid Racing established a very strong presence online and throughout vehicle communities. When the recession came, Vivid Racing continued to grow and focus on the development of its products, distribution network, and most importantly, its customers. The diversity of vehicle products and services has allowed Vivid Racing to continue to strive for excellence while maintaining exceptional growth. ECU tuning has always been an extremely important part of modifying and building vehicles. This is essentially the glue that brings the performance out of aftermarket products and packages. With this next stage in the companies footprint, VR Tuned was proudly launched in January 2014.
Our Tuning Expertise
As the tuning industry's tools became more accessible, so has the ability to partner and work with individuals to offer a unique service with added value. Working with several tuning companies over the years, we have experienced the upsides and downsides of the ECU tuning world. As it is our mission to offer unparalleled customer service and support, it is equally important to offer a great product that is tested, convenient to use, and priced within reason for the current demographic.
With a Mustang All-Wheel-Drive Dynamometer in-house at our Gilbert, Arizona facility, we have spent countless hours testing tuned files, the effects of different vehicle modifications, and learning how vehicles react to our changes. But most importantly, our product confidence comes in that we have owned these vehicles, daily driven these vehicles, raced these vehicles, and understand what the consumer is looking for.
A Branch of Vivid Racing
Vivid Racing has been in business since 2001 and has worked with customers all over the world. In 2005, Vivid Racing started out in the Porsche market with its 2000 Porsche 996 Carrera. In addition to building this project car with selected vendor partners, Vivid Racing also began manufacturing products through its sister company Agency Power.
VR Tuned at Vivid Racing
If you are looking to tune up your ride, look no further. VR Tuned products will enhance your car's overall performance with results that are sure to please. Contact a Vivid Racing parts specialist today at (480) 966-3040 to learn more.