AEM has redesigned its original 1-gallon water/methanol injection tank to increase its capacity to 1.15 gallons and has added an anti-starvation reservoir below the low fluid indicator sensor where the WMI mixture collects prior to entering the system. This reservoir helps to prevent fluid starvation under extreme G-loads when the system is running low on fluid. The mounting locations have been repositioned to the four corners of the tank and were designed within the footprint of the overall tank dimensions for easier mounting. These improvements were implemented as a running change to AEM's gasoline-engine WMI systems and there is no increase in the cost of the tank.

A more accurate, conductive low level fluid sensor is integrated into the tank and features a positive lock connector with color-matched wires to the wiring harness. The sensor eliminates any chance of incorrect readings due to interference from debris.

Features:
Larger 1.15 Gallon tank with built-in conductive low fluid level indicator and anti-starvation reservoir (Kits 30-3300 & 30-3350)
Tank mounting tabs within the footprint of the tank
New 1.15 Gallon Tank Kit, PN 30-3325 supersedes AEM PN: 30-3321
Proposition 65

WARNING: Cancer and Reproductive Harm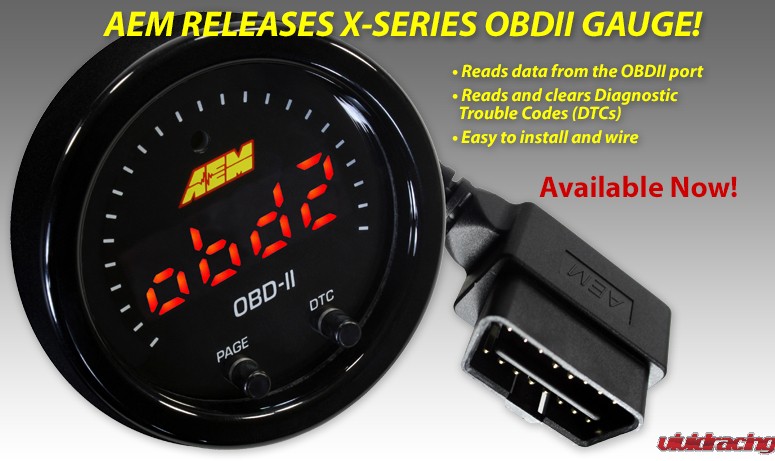 Who is AEM?
AEM is an aftermarket company and was founded by John Concialdi and Bob Sullivan back in 1987. The company specializes in providing performance upgrade parts for various automobiles.


It initially catered to vintage vehicles and modified imports used for street racing. By the early 1990s, it has already established itself as a top modifier and has been chosen by racers day in and day out.
Today, AEM has remained at the forefront in the industry and has since provided the best air intake products in the market.
Racers Choice
The company rose to success because the cars fitted with their products won actual races. AEM has been a brand synonymous with fast cars and has been used by import racing legends such as Abel Ibarra, Adam Saruwatari, Tony Fuchs, and more.
The Tradition of Continuous Innovation
AEM has always been a pioneer in setting trends when it comes to aftermarket performance parts. They were the first to offer a packaged air induction system. This paved the way for the 'do-it-yourself' upgrade for most import vehicles.
They also pioneered the design of intake tubes with specific tube lengths and diameter, and coined the phrase Cold Air Intake when they saw the advantage of having cooler air for the engine.
Some other innovations they did were the conical air filters with built-in air horns, dual-chambered intake kits, a unique bypass valve that prevents hydro locking, hybrid induction systems, and electronically tuned air intakes.
This shows how AEM has always pushed the boundaries of air intake design in search of more horsepower.
Tried and Tested
All of AEM's products are tested by various independent and 3rd party companies and prove that their products produce the power they claimed, which helps them cement their status as industry leaders.
Purchase AEM at Vivid Racing
If you are in search of a quality aftermarket intake system for your vehicle, AEM has got you covered. With a track record of providing only the best, they are a company you can surely trust. Visit Vivid Racing and check out the list of products that would fit your specific need.
AEM Performance Electronics warrants to the consumer that all AEM Electronics products will be free from defects in material and workmanship for a period of twelve months from the date of the original purchase. Products that fail within this 12-month warranty period will be repaired or replaced when determined by us that the product failed due to defects in material or workmanship. This warranty is limited to the repair or replacement of the AEM Electronics part. This warranty applies only to the original purchaser of the product and is non-transferable. All implied warranties shall be limited in duration to the said 12-month warranty period. Improper use or installation, accident, abuse, unauthorized repairs or alterations performed by the user on any AEM Electronics products voids this warranty.

In no event shall this warranty exceed the original purchase price of the AEM Electronics part nor shall AEM Electronics be responsible for special, incidental or consequential damages or cost incurred due to the failure of this product. AEM Electronics disclaims any liability for consequential damages due to breach of any written or implied warranty on all of its products.

Warranty returns will only be accepted by AEM Electronics when accompanied by a valid Return Merchandise Authorization (RMA) number and a dated proof of purchase. The product must be received by AEM Electronics within 30 days of the date the RMA is issued. Warranty claims to AEM Electronics must be shipped to us prepaid (we recommend a shipping service with package tracking capability). Once your package is received by our warranty and repairs department you will be notified and provided with updates.