The R-1410 harness mount baris made to mount a 4, 5, or 6 point harness in a 2012-Present Subaru BRZ, Scion FR-S, and Toyota 86. The R-1410 harness mount bar utilizes wrap around shoulder harnesses for both the driver and passenger along with clip in mounting points for the lap belts.
Our bars are easy to install and remove, use only existing holes and mounting points. This product does require a small cut be made in a replaceable plastic interior panel.
The Subaru BRZ, Scion FR-S, and Toyota 86 harness mount bar has been tested and certified by an independent lab to handle the types of forces required by the National Highway Traffic Safety Admin. DOT and SAE J385 Rev.MAR 95, Motor Vehicle Seat Belt Anchorages-Performance Requirements. The BRZ / FR-S / 86 harness mount bar properly locates and supports racing shoulder harnesses relative to the driver. In the case of an accident, it helps protect the driver's shoulders and spine. The harness guides also prevent excessive shifting and fatigue of the driver during the high G loads of cornering and braking.
Strength requirements for harness mounts are considerably greater than those for harness guide bars since they must support the entire load applied to the belts. A mount really can't be relied on unless it has been tested to support the loads required by the National Highway Traffic Safety Administration. The Brey-Krause Harness Mounts support the loads specified by the National Highway Traffic Safety Admin. DOT for upper torso restraints in all automobiles. Tensile tests performed by an independent lab.


Features:
Material: Type 304, stainless steel
Finish: Powdercoated in durable black wrinkle-finish
Weight: 16 lbs
Installation: Bar attaches to seat belt mounts. Installation does require a small cut be made on a replaceable interior plastic panel.
Miscellaneous: This kit includes everything required for a proper 4-point harness set-up, for installing 5- or 6- point harnesses see R-1486 & R-1487 side mounts for BRZ/FR-S/86. Bar is designed to allow enough seat travel for tall drivers.

Fitment:
Subaru BRZ 2012-2018
Toyota GT-86 2013-2019
Scion FRS 2013-2016
Note:
Proposition 65

WARNING: Cancer and Reproductive Harm
Make

Vehicle

Model
Submodel
Year
Engine
Notes
2013-2016
Scion FRS


FRS
2013-2016
2013-2018
Subaru BRZ


BRZ
2013-2018
2013-2020
Toyota GT-86


GT-86
2013-2020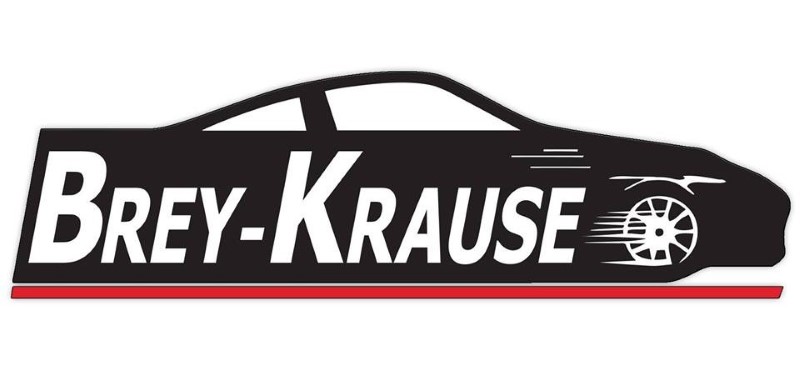 About Brey-Krause
Brey-Krause was founded back in 1909 and started its automotive division in the early 1990s. The company is well known for its original designs paired with top-grade materials, bringing customers the ideal fit and finish for their vehicles. Brey-Krause manufactures high-quality performance driving accessories for Ford, Chevrolet, Porsche, BMW, MINI, Ferrari, and Subaru models. Innovative engineering and superior craftsmanship are at the foundation for all Brey-Krause automotive parts.
Brey-Krause's 68,000 square-foot manufacturing plant is outfitted with a full lineup of state-of-the-art equipment. Brey-Krause maintains complete control over the in-house manufacturing process and takes it very seriously to ensure the quality and satisfaction of each product. The company has tube bending and welding, sheet metal, powder coating, metal stamping and plating, foundry facilities that help the process along.
Why Choose Brey-Krause?
All Brey-Krause parts can be installed easily using the existing holes and factory mounting points. No modifications are necessary. The perfect fitment guaranteed with each product helps ensure that the value of the vehicle is never compromised. Whether the vehicle is used on the street or track, Brey-Krause's performance driving accessories set and exceed standards in both aesthetic designs and engineering functions. They are designed to safely optimize the driver's experience without compromising the integrity of the car, with a difference that is immediately felt. This includes race-ready accessories like low-profile seat mounts, safety harnesses, and lap belt mounts to hold you in place.
Find Brey-Krause at Vivid Racing
Vivid Racing carries an extensive lineup of products from Brey-Krause, including wheel spacers, tow hooks, oil pan kits, harness bars, strut bars, seat bases, roll bar extensions, fire extinguisher mounts, and several miscellaneous interior accessories too. If you have any questions regarding the items listed above or about Brey-Krause Auto, please do not hesitate to contact our expert sales team at (480) 966-3040.
Brey Krause Store
|
Brey Krause Accessories
|
Brey Krause Interior
|
Brey Krause Miscellaneous
Oil Filters and Relocation Kits
|
Brey Krause Oil Pumps
|
Brey Krause Roll Cages
|
Brey Krause Strut Bars
All products manufactured by Brey-Krause Mfg. Co. are warranted to the original purchaser to be free of defects in material and workmanship for a period of one year from the date of purchase. This warranty is limited to the replacement or repair of defective items returned to Brey-Krause Mfg. Co. in good condition.
All Brey-Krause mirrors are subject to the above warranty terms. In addition, Brey-Krause mirrors are warranted for the period of 10 years against silver spoilage from the date of manufacture.