Charge Speed Type-1 Full Lip Kit CS215FL1, CS215SSH, CS215RSH The Lip Kit consists of 4 pieces. 1 Front Lip, 2 Side Skirts, 1 Rear Lip. Honda Civic EG HB 92-95

100% Bolt-on with Japanese smooth shiny white gel coat finish and comes with precision predrilled holes for easy installations.Precision Hand-Made with the highest construction of FRP quality, materials & Japanese craftsmanship consist of:Front Lip, Pair of Side Skirts, Rear Skirt

Fitment:
Proposition 65

WARNING: Cancer and Reproductive Harm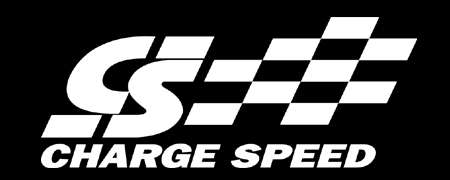 What is ChargeSpeed?
Since its inception in 1986 in the city of Osaka, ChargeSpeed has been Japan's top-quality manufacturer of body kits and other car performance accessories, parts, and decorative items. Advance Staff is the company that owns the ChargeSpeed brand.
ChargeSpeed's staff members have more than 30 years of experience in the production of these specialty parts. In Japan, the company has its own facilities where it designs and manufactures master models and tooling molds. ChargeSpeed offers the best in aftermarket body kits for most car makes and models. The brand prides itself on having the best selection of fenders, wings, custom hoods, racing seats, front lips, spoilers, and full widebody kits.
ChargeSpeed is Serious about Quality
Some products are legal for race purposes only and may not be used for any street and highway driving. What's more, all ChargeSpeed products are made according to Japanese Domestic Market (JDM) spec.
ChargeSpeed invites overseas customers to export its high-quality products and OEM parts direct from its factory, where a Japanese manager is always on site. By controlling the quality of each individual product piece by piece, the manager maintains the integrity and standards set by ChargeSpeed, which are considered the highest even in the Japanese market.
ChargeSpeed Inventory at Vivid Racing
ChargeSpeed has all you need to modify your vehicle's appearance with form and function in mind. Vivid Racing carries a wide array of ChargeSpeed parts to cater to your every wish, whether it be aesthetics, aerodynamics, or performance. This includes everything from shift knobs, badges, and seats to trunks, mirrors, bumpers, and exhaust kits. And that's merely touching the surface. If you cannot find what you are looking for above or need help choosing a product, call our sales team at (480) 966-3040.