It was only a matter of time before Clutch Masters built the ultimate clutch kit for the Porsche 996 and 997 Turbo. With the success of their Stage 3 OEM replacement kits holding 700 horsepower with daily driveability, Clutch Masters wanted to step up their clutch game and release this new 8.5 inch twin disk clutch with flywheel for the Porsche 911 Turbo. This race version of the Twin Disk is recommended only for race use as initial pedal engagement as it requires finesse. The complete clutch weighs an astonishing 23lbs. The stock flywheel alone weighs about 40lbs!

The lightweight flywheel helps improve turbo spool up by reducing rotational weight. As a kit, it is a complete bolt on for the factory clutch and flywheel. This kit is still a push style like the OEM unit. Other systems are a pull type which requires changing the factory clutch hydraulic system. All made in the USA, this clutch kit uses a combination of ceramic and Fiber Tough material to provide excellent driveability. The larger 8.5 inch disks provide a better engagement then the other systems currently on the market. These disks last much longer because of the material and sizing.

If you are the type that likes to abuse your car on the road course or drag strip, these disks will last much longer then carbon ones. And if you still beat it up that bad, a complete rebuild kit with all the parts and hardware you need is available. Twin disks are generally used for those with high horsepower cars. With this clutch kit, we are talking almost 900 horsepower that it can withstand.

Because of the use of precision engineered bearings and the larger diameter twin disks, the clutch relatively has NO chatter compared to those running a standard clutch and lightweight flywheel.

Clutch Masters has been extremely successful with this clutch kit for many platforms as well. Proven on VR s 825 horsepower 997 Turbo, this clutch took that car to 206.2mph at the Texas Mile event. You will NOT be disappointed using this clutch setup in your Porsche and have the confidence drive as hard as you want!
Proposition 65

WARNING: Cancer and Reproductive Harm
Make

Vehicle

Model
Submodel
Year
Engine
Notes
2002-2005
Porsche 996 GT3/GT3 RS


996 GT3/GT3 RS
2002-2005
2001-2005
Porsche 996 TT/GT2


996 TT/GT2
2001-2005
2007-2009
Porsche 997 GT3/GT3 RS


997 GT3/GT3 RS
2007-2009
2007-2009
Porsche 997 TT/GT2


997 TT/GT2
2007-2009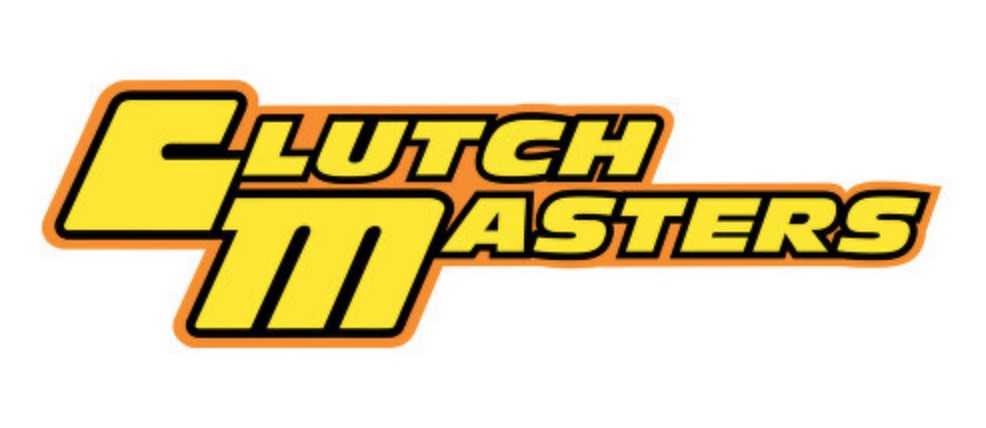 About Clutch Masters
Since its inception in 2002, Clutch Masters has set the standard for quality, performance, and durability with its lineup of heavy-duty and track-ready clutches. Its high-performance clutch systems are widely known for being technologically superior to anything else on the market. With more than 40 years of industry experience, Clutch Masters has been able to research hundreds of friction materials and develop a line of clutches that delivers unmatched performance in even the harshest conditions. The company's thorough processes and dedication to quality earned it a solid reputation and respect among car enthusiasts around the globe.
High-Quality Clutches
Many of the traditional high-performance aftermarket clutch kits can cause excessively increased pedal pressure. Such action places an unsafe amount of pressure on the delicate crankshaft thrust bearing found in a number of today's sport compact vehicles. Clutch Masters' design team knows that placing undue stress on the thrust bearing causes it to prematurely wear or completely fail, leading to missed shifts, damaged clutch parts, and internal engine damage. This is where the unique Clutch Masters clutch system comes in.
Clutch Masters uses Hi-Leverage technology in its pressure plates, which significantly increases clamping force without an unnecessary rise in pedal pressure. Discs are designed either with reduced Marcel or a solid hub design to take advantage of the company's Hi-Leverage pressure plate. The combination of these advanced technologies creates the finest clutch system available on the market today.
Why Choose Clutch Masters?
Each Clutch Masters' clutch is specifically designed and engineered for varying stages of high-performance and/or racing applications. There is a system for everyone from the street performance enthusiast who requires more grab while preserving everyday drivability, to the racer who needs a clutch to survive the grueling conditions of competition driving.
Clutch Masters' flywheel kits deliver more transmittable torque and stability, offer a longer service life, and boast superior thermal resistance than those of the competition. For this reason, Clutch Masters' products are highly regarded among high-performance tuned vehicles that compete in motorsports. They have also proven to be very advantageous for towing cargo trailers with heavy loads.
Find Clutch Masters at Vivid Racing
Vivid Racing carries a wide array of Clutch Masters' products, including clutch discs, lines, and cables, pressure plates, flywheels, throwout bearings, complete clutch kits, and more! Clutch Masters will positively change your driving experience with a difference you'll immediately feel. If you have any questions regarding fitment and the parts listed above, please do not hesitate to call our expert sales team at (480) 966-3040.
Stage 1 FX100 | Stage 2.5 FX250 | Stage 3.5 FX350 | Stage 4 FX400 | Twin Disc Kits
LIMITED WARRANTY
Clutch Masters performance clutch products are warranted to be free from defects in materials and workmanship for a period of ninety (90) days from the date of purchase. Clutch Masters does not warrant or make any representations concerning its clutch products when not installed in accordance with the manufacturer's instructions for such installation and maintenance practices of the automotive industry.
Clutch Masters will not be liable for labor charges and other intangible or consequent losses that might be claimed as a result of the failure of any part, nor shall they be liable for damages or injury to any persons or property resulting from the misuses or improper installation of any part subject to this warranty.
Clutch Masters reserves the right to examine all parts returned for warranty claim to determine whether or not any such part has failed because of a defect in material or workmanship. Clutch Masters' obligation under this warranty shall be limited to repairing, replacing, or crediting, at their option, any part found to be defective. The customer must prepay all freight charges on the return of such parts. There are no other warranties either expressed or implied, which extend beyond those set forth in the preceding paragraphs.