VF-Engineering designed this kit from the ground up using the infamous "bullet proof" Vortech Engineering supercharger unit. The key to the design of this supercharger kit is the simplicity in which it can be bolted-on. The kit is supplied with every part needed to get your car up and running supercharged on the same day. Power from the silky smooth VR6 engine is increased from 172hp to 280hp and torque from 170 ft lbs to 250 ft lbs.

The VF-Engineering approach to kit design and experience has created a bolt on kit with incredible smoothness and driveability. The Mass Air Flow sensor has been relocated and a boost overrun valve (pressure relief system) in incorporated with a "tuned" intake for optimal part throttle and off-throttle deceleration. OBD1 and OBD2 have both been fully homologated with this kit which idles and accelerates as a VR6 should - smoothly and relentlessly.

This kit requires the replacement of the OEM injectors with direct drop-in Bosch injectors supplied. The boost is increased and race bypass valve is included, giving a "whistle" sound on deceleration. The additional hp makes mid-range acceleration more aggressive, and when launching, makes you want to hold onto something!

Performance, reliability, and stock feel are major factors in the extensive R&D carried by VF-Engineering in Europe and the USA. The custom proprietary VF. VF software supplied with this kit safely re-aligns all fueling and engine management parameters. Unlike other forced induction solutions, VF-Engineering s kit is designed to work safely within Volkswagen s OEM parameters thus minimizing the likelihood of spurious DTCs (Diagnostic Trouble Codes) or Check-Engine Lights.

Every aspect of this kit has been fully engineered for high quality fitment and highly demanding performance and expectation. VF s in-house horizontal, turning and milling CNC s and plastic molding plant, VF s industry reputation and track record, and Vortech s reliability have been fully exploited to create a product with internationally unrivaled material technology, quality, and performance.

Not all chassis dynos produce comparable results which is why it is important to consider the "delta", or relative power increase, measured on the same dyno before and after modification. Power gains shown by VF have been found to be accurate on test vehicles on 91 octane, with stock setups (i.e. throttle body, exhaust system, cams, etc.). The VF software adapts just as the OEM software and a slight increase in performance may be expected from the use of higher quality fuels such as 93 octane.

The unique advantage of all VF-Engineering products is the 1 year unlimited mileage warranty coupled with lifetime software support and world renowned customer service. VF-Engineering has been supercharging the VR6 since 1993 and have sold over 1000 kits to-date. This is a proven product.

Features:
VF custom tuned stage 2 software
Stage 2 high capacity Bosch fuel injectors
RPM limiter increased to 7000 rpm
Soft rev limiters completely removed
Increased SC pulley belt wrap
Bosch OEM pressure relief bypass systems
Polyproylene custom molded plastic pipework
6061 Billet aluminum CNC bracketry
4 ply silicon couplers with OEM screw clamps
AN swivel fittings with high pressure OEM oil lines
Proprietary Gates OEM serpentine belt
Bosch race bypass valve
Direct replacement high flow Bosch fuel injectors
Precision Made in California, USA
Fitment:
Volkswagen Golf III VR6 2.8L 93-97
*This product is not compliant with the California Air Resourse Board and not for use on public roads in California.*
Proposition 65

WARNING: Cancer and Reproductive Harm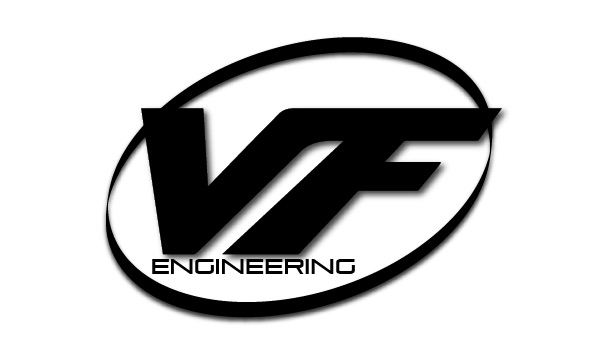 What is VF Engineering?
Since 1999, VF Engineering has been leading the industry in developing complete bolt-on supercharger systems for European sports cars. The company has been supercharging 5.2-liter V10 engines since 2010, and now offers HEX Tuning off-road race tunes for Audi, BMW, Ferrari, Lamborghini, and more!
VF's management and engineering team draw upon their immense experience of high-performance superchargers to create top-rated products. VF Engineering has been working on modern sports cars in joint and proprietary projects and partnerships with firms in the United Kingdom, Switzerland, and the USA. Such has given VF the opportunity to promote its product lineup in Europe, U.S., and world markets. VF Engineering is dedicated to staying up to date with the latest information and technology. Moreover, it has access to new models as they roll off the assembly lines in Germany through important OEM connections, clients, and manufacturer organizations.
Where is VF Engineering Located?
VF Engineering is located in Orange County, California, where it has remained since its inception. The facility measures approximately 15,000 square feet and includes a Mustang AWD 500 chassis dyno, four Hunter lifts, a large photography studio, an R&D room with a rapid prototype, and a room for ECU board work.
What Does VF Engineering Mean?
Interestingly enough, the acronym in VF Engineering does not mean anything; the name was chosen merely from availability. What VF Engineering stands for is far more important and something that no clever marketing scheme could achieve. Every single part, line of code, and supercharger system that leaves with the VF label stands for the epitome of design, engineering, and performance. Seeing the VF label on a part means that your car will be running the best it can.
More than 93 percent of VF Engineering's supercharger systems are still running strong even after years and years of spirited use. In fact, many of these systems are already on their second and third owners! That is a true testament to the solid design, durable construction, and remarkable performance that VF parts boast.
Upgrade to VF Engineering Today
To unleash the true power and potential of your vehicle, you need a supercharging system from VF Engineering. Vivid Racing is proud to carry a large inventory of performance-enhancing parts from VF, including complete bolt-on supercharger systems and HEX tuners for a variety of makes and models. You will notice the difference immediately and wonder how you ever drove with a factory power output. If you have any questions regarding VF's superchargers, please call our expert parts team at (480) 966-3040.