The VF-Engineering designers set about designing the billet supercharger mounting bracket with CAD software creating solid models of parts to be CNC manufactured. The bracket was designed to utilize OEM bolt patterns and requires no alteration or relocation of any engine parts to be fitted. Made from 6061-Tx aircraft grade aluminum the bracket mounts to factory machined surface points on the aluminum engine block for a precision fit.




A V3 model Vortech Engineering supercharger unit was chosen after consultation with Vortech engineers and matching the engine's volumetric efficiency with supercharger compressor maps. The V3 unit contains helical-cut gears for super quite performance – virtually silent with the engine compartment lid closed. The V3 supercharger has a 20psi and 1000cfm maximum capacity and is an over-engineered part for this Porsche application which is geared to produce a conservative 6psi in the engine's intake manifold.




The Vortech air to water intercooler (charge cooler) was integrated into the tight fit engine bay as means of reducing charged induction (boost) temperatures. Lower charge temperatures promote engine safety by reducing knock and improving the quality of the combustion cycle. Air charge (boost) from the supercharger is directed through the chargecooler core before entering the throttle body. The cooler core contains isolated channels circulating with water from a separate self contained system cooled by its own radiator. VF-Engineering integrated a Porsche OEM front radiator and front bumper vents into the kit. Water is circulated by means of an added OEM Bosch water pump through OEM Good Year water lines. Intake air temperatures in the manifold were measured to be approx 140 deg F even with ;spirited; driving at 118 deg F ambient temperatures in Arizona desert conditions mid-Summer. This dramatic drop in charge temperature helps the 996 create consistent power. For added safety the chargecooler is designed to perform continuously whilst the ignition is on.




With all major components in place the head of R&D at VF-Engineering, set about shaping the air ducts from the filter to the throttle body. The intake pipe is specially tuned for its air flow characteristics and pressure relief system. Production pipes are manufactured from a lightweight molded high temperature polymer. The thermal insulating properties of the plastic pipes prevent heat transfer into the cooled charged air traveling inside them. Engine management software was by written by VF with extensive testing performed on independent test cars. Multiple factors such as charge air temperatures, ignition timing, fuel trims, maps and injector performance were taken into account. The Carrera 2 and 4 test vehicles were extensively dynoed on the VF 4WD Mustang and monitored for wide band air fuel ratios at load levels often greater than would be experienced on the road. The results are an increase of 120 horsepower and 80 ft.lbs of fully useable torque.




Specifications:
6.0 PSI
+ 150 Horsepower
+ 87 lb/ft torque
Features:
Custom tuned software
Vortech V3 SQ trim black supercharger
CNC machined 6061 aluminum bracket system
OEM idler pullies
OEM High flow fuel injectors
Custom molded polypropylene ducting
Bosch overrun bypass valve system
Custom crank case ventilation system
4-ply silicon couplers with OEM screw clamps
CNC oil fittings with high pressure OEM oil lines
Replacement OEM serpentine belt
K&N induction filter with cold air intake and optional air box
Comprehensive installation CD-ROM
Precision Made in California, USA
1 year unlimited mileage warranty on the product only
Click Here for Installation Instructions
Proposition 65

WARNING: Cancer and Reproductive Harm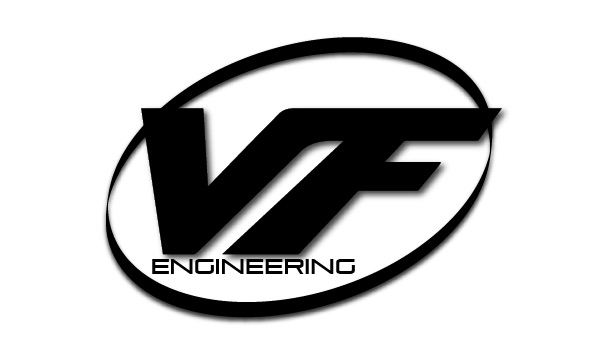 What is VF Engineering?
Since 1999, VF Engineering has been leading the industry in developing complete bolt-on supercharger systems for European sports cars. The company has been supercharging 5.2-liter V10 engines since 2010, and now offers HEX Tuning off-road race tunes for Audi, BMW, Ferrari, Lamborghini, and more!
VF's management and engineering team draw upon their immense experience of high-performance superchargers to create top-rated products. VF Engineering has been working on modern sports cars in joint and proprietary projects and partnerships with firms in the United Kingdom, Switzerland, and the USA. Such has given VF the opportunity to promote its product lineup in Europe, U.S., and world markets. VF Engineering is dedicated to staying up to date with the latest information and technology. Moreover, it has access to new models as they roll off the assembly lines in Germany through important OEM connections, clients, and manufacturer organizations.
Where is VF Engineering Located?
VF Engineering is located in Orange County, California, where it has remained since its inception. The facility measures approximately 15,000 square feet and includes a Mustang AWD 500 chassis dyno, four Hunter lifts, a large photography studio, an R&D room with a rapid prototype, and a room for ECU board work.
What Does VF Engineering Mean?
Interestingly enough, the acronym in VF Engineering does not mean anything; the name was chosen merely from availability. What VF Engineering stands for is far more important and something that no clever marketing scheme could achieve. Every single part, line of code, and supercharger system that leaves with the VF label stands for the epitome of design, engineering, and performance. Seeing the VF label on a part means that your car will be running the best it can.
More than 93 percent of VF Engineering's supercharger systems are still running strong even after years and years of spirited use. In fact, many of these systems are already on their second and third owners! That is a true testament to the solid design, durable construction, and remarkable performance that VF parts boast.
Upgrade to VF Engineering Today
To unleash the true power and potential of your vehicle, you need a supercharging system from VF Engineering. Vivid Racing is proud to carry a large inventory of performance-enhancing parts from VF, including complete bolt-on supercharger systems and HEX tuners for a variety of makes and models. You will notice the difference immediately and wonder how you ever drove with a factory power output. If you have any questions regarding VF's superchargers, please call our expert parts team at (480) 966-3040.