NRG has developed a new line of Radiator Diversion Panels. These units maximize the cooling capabilities of the radiator. Rather than letting air escape through structural gaps on the vehicle, it is redirected into the radiator. By increasing the amount of airflow passing through the radiator, the efficiency of the radiator is improved. Coolant temperatures are kept consistent under all driving conditions. The panel is easy to install using standard hand tools. The Radiator Diversion Panel is made from 1mm thick rigid stainless steel plate, precision laser cut brushed finish prevents overheating under extreme driving conditions. Motorsports functionality with show quality looks.

Features:
Aesthetic upgrade
Maximize cooling capabilities
Redirects air
1mm thick rigid stainless steel
Laser cut
Easy install
Fitment:
Subaru WRX | STI 2002-2005
Proposition 65

WARNING: Cancer and Reproductive Harm
Make

Vehicle

Model
Submodel
Year
Engine
Notes
2002-2005
Subaru STI


STI
2002-2005
2002-2005
Subaru WRX


WRX
2002-2005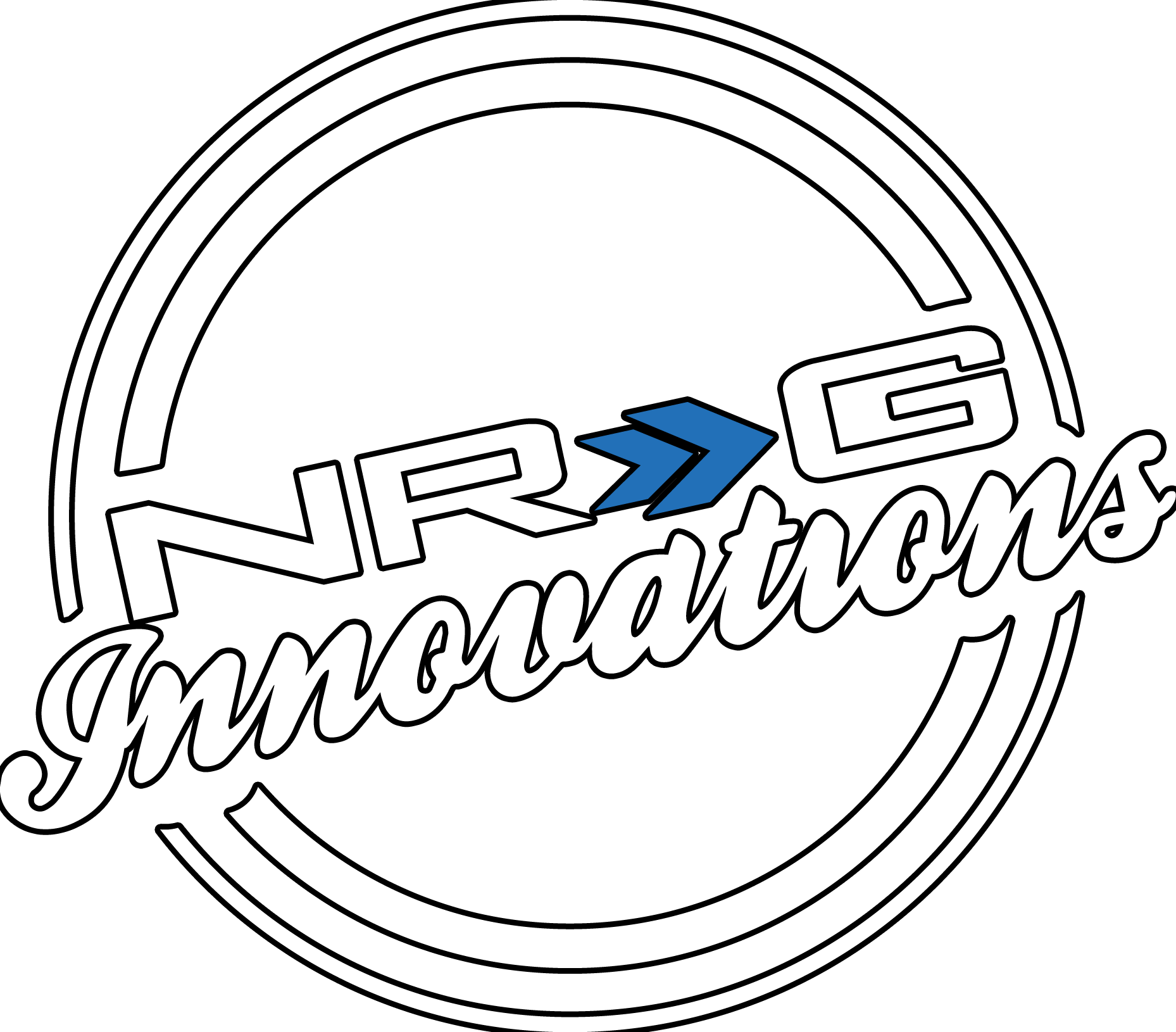 NRG
NRG Innovations is one of the most respected car part brands on the market, offering customers around the world access to high-quality performance parts. If you love to drive and push your vehicle to the limit, NRG car parts are the perfect addition to your car. Vivid Racing carries a variety of NRG racing parts, accessories, and products in our online store.
What is
NRG Innovations
?
NRG Innovations was founded in 2003 as a company that specializes in performance driving and racing. They are a car parts company that is made by people who love racing for people who love racing, and their dedication to their craft is obvious in the quality found in all NRG car parts and accessories. NRG parts and accessories go through a series of difficult and strict tests to make sure all of their products are up to the task, resulting in products that are high-quality and reliable. They are also constantly tweaking their product line, adding new unique styles, cutting-edge applications, and technological innovations to all NRG car parts.
NRG Car Parts
and Accessories
NRG Innovations made a name for themselves producing a variety of different performance and racing car parts, and below we provide an overview of some of the most popular parts they produce.
NRG Innovations Steering Wheel
They offer the largest selection of steering wheels on the market, building customized solutions that perfectly meet the needs of the driver. No matter your driving style, there is an NRG Innovations steering wheel for you. NRG offers steering wheels specifically formulated for drag racing, track racing, car shows, and drifting.
NRG Innovations Seats
Drive in comfort and style with NRG Innovations seats. Not only do these seats help the aesthetics of the interior of your vehicle, but they also can improve performance, all while providing excellent lumbar support. With a variety of different seats to choose from, you can find the seat that best suits your car and individual needs.
Short Hubs
NRG short hubs are built specifically to allow for the use of the quick release, making it the perfect short hub for any serious driver. NRG short hubs are up to three inches shorter than the competition.
Quick Release Ball-Bearing System
The quick-release is a CNC aircraft-grade aluminum ball-bearing system that features no slop. At this time, the NRG quick release is the only product of its kind to offer dual spring self-indexing.
Purchase
NRG Parts and Accessories
From Vivid Racing
NRG Innovations is responsible for creating some of the very best car parts and racing accessories currently on the market. Vivid Racing is proud to carry NRG car parts, offering our customers high-quality products at an affordable price. If you are interested in learning more about NRG Innovations and the products available in our online store, contact the Vivid Racing expert sales team at (480) 966-3040.
Warranty and Disclaimer
Items sold by NRG Innovations may not be legal for street use in all states. WARNING, it is the buyer`s responsibility to comply with applicable state laws. Buyer understands that due to strict U.S. federal and State safety crash guidelines, NRG Innovations is not responsible or liable for any damages or possible injuries incurred as a result of any accidents due to driver error, incorrect installation, bad judgment, or act of nature/ GOD, Allah, Jehovah, etc. All products are intended for off-highway uses only, and should be used for their intended purposes only. NRG Innovations does not take responsibility for installation, modification, misuse and/or unusual stress of the products. The buyer assumes all responsibilities for determining the suitability of the products. NRG Innovations is not responsible for any damages incurred either directly or indirectly on the vehicles or operators/ passengers within the vehicles.

Disclaimer of Implied Warranties
NRG Innovations DISCLAIMS ALL IMPLIED WARRANTIES AND SIMILAR OBLIGATIONS (OTHER THAN GOOD TITLE) INCLUDING BUT NOT LIMITED TO THOSE OF FITNESS FOR A PARTICULAR PURPOSE, AND MERCHANTABILITY, WHETHER OTHERWISE ARISING BY LAW, CUSTOM, USAGE, TRADE PRACTICE, COURSE OF DEALING, OR COURSE OF PERFORMANCE. There are no warranties, which extend beyond those express warranties contained in the Agreement. Buyer affirms that it has not relied upon Seller's skill nor judgment to select or furnish the Goods for any particular purpose beyond the specific express warranties in the Agreement. Any design provided by Seller is based on information provided by Buyer. Any modifications of drawings, prototypes and other work of Seller after approval by Buyer will be at Buyer's expense at Seller's normal rates for services and materials. Seller does not warrant the Goods will comply with the requirements of any safety or environmental code or regulation of any federal, state, municipality or other jurisdiction beyond the specific express warranties in the Agreement.